Analysis: Transparency can be downright hazardous to Texas lawmakers
A state senator decided to run for U.S. Senate and had to disclose information about his income and assets that isn't required of Texas officials. Just think what we might learn if Texas politicians had to meet the more stringent federal standards.
HOUSTON, Texas (KTRK) — To help Hurricane Harvey victims get desperately needed housing aid, Houston's Housing and Community Development Department wants to hire a company called ICF international to find victims and get them federal grants.
It's a proposed contract worth $35 million of taxpayer dollars set to be voted on Wednesday by the Houston City Council.  ICF, based in Fairfax, Virginia, is a consulting conglomerate that has worked in previous major disasters like Superstorm Sandy and Hurricane Katrina.
But now 13 years after Katrina, after extensive media coverage and litigation there, some Louisiana politicians have a warning about the company that wants to manage Harvey victim outreach and application intake here in Houston.
"They are the créme de la créme of awful," said Louisiana Senator J.P. Morrell.
Morrell represents the New Orleans area, the epicenter of Katrina's damage. After that storm, ICF was brought in to help victims qualify for housing aid and help manage disaster recovery. But years in, Louisiana allowed ICF's contract to expire.
State audits evaluating ICF's billing show certain costs and fees billed to Louisiana by ICF for its work there led to disputes between the state and ICF. While the state questioned being billed those costs and expenses, ICF largely defended their validity.
According to a report issued by state auditors in 2013, Louisiana's Disaster Recovery Unit had identified that certain Katrina homeowners mistakenly received housing grants. Ultimately, the state sued ICF, looking to recoup more than $200 million for alleged overpayments to some Katrina victims. That lawsuit is still pending. ICF denies the claims.
Senator Morrell also faulted the contract Louisiana had with ICF.
"They're going to make more off you as many ways as possible and it will not be because they are running a stellar, fantastic, recovery program," Morrell said.
When asked about work in Louisiana, ICF told us, "it is no surprise that these projects are often surrounded by a contentious political environment and a level of negativity; particularly in the press. But our focus is always on our job and helping resident get back on their feet and on the path to long-term recovery. And, that's exactly what we did in Louisiana."
In Houston – the housing department defends its pick, telling a city council committee reviewing the proposed contract that ICF got "the highest overall score and was deemed to be the best-qualified consultant."
The housing department told us it checked the company's references and found positive reviews of ICF's work in New Jersey after Superstorm Sandy.
Following that storm, another company, Hammerman & Gainer, Inc. initially got the three-year $68 million management contract and listed its work as an ICF subcontractor on its resume for the New Jersey work. After both sides agreed to end the deal early, ICF took over the work in New Jersey.
ICF was working in the state at the time in an advisory role.
During that Houston housing committee meeting, the housing director told council members he checked the company's public record in Louisiana. Two council members on the committee told ABC13 they were unaware of any pending lawsuit against ICF.
"If we don't get this right on the front end, there will be no trust in how the rest of this project will work. I am deeply concerned about that," said council member Mike Laster.
Besides the choice of ICF, we have questions about the team of subcontractors ICF is pulling together to win Houston's business.
From the outside, it seems like an appropriate team and they well may be qualified. What we do know is that six of the seven people behind those firms have donated money to Mayor Turner's mayoral campaigns – 3 of them gave 5,000 dollars or more – some within weeks of when this bid was due. The only subcontractor who is not a contributor is the man who shared a law firm with Mayor Turner for years. Barry Barnes runs the law firm that is eligible to earn millions under the proposed deal for limited legal services.
Barnes said he has successfully done this type of work in the past and said there's no conflict of interest as he's done work with previous mayors before Turner.
The other subcontractors say there is no connection between their donations and this deal.
A spokesperson for the mayor says he is not involved in picking contractors and neither donations nor the perception of donations played a role. The spokesperson says ICF chooses subcontractors and points out Barnes' firm has done work for the city before Turner became mayor.
When the contract was first presented Barnes' firm was in line for an estimated $2.7 million worth of legal work. But, now, contract documents show an increase to an estimated $6.7 million dollars for Barnes' firm. City staff and ICF decided more legal work would be necessary, the spokesperson said.
"I'm not saying because someone knows somebody, they inherently are a bad contractor, but there's no reason to rush a contract without this of this magnitude, without public scrutiny," Senator Morrell said.
When asked about its Houston team, ICF told us, 'our local partners on this project are well-suited to support this work in Houston.'
The proposed contract and all the people who would be working under it are attracting questions at city hall. This is after all just the early stages of a $1.1 billion rebuilding effort.
"Transparency issues on this are vitally important," Laster said.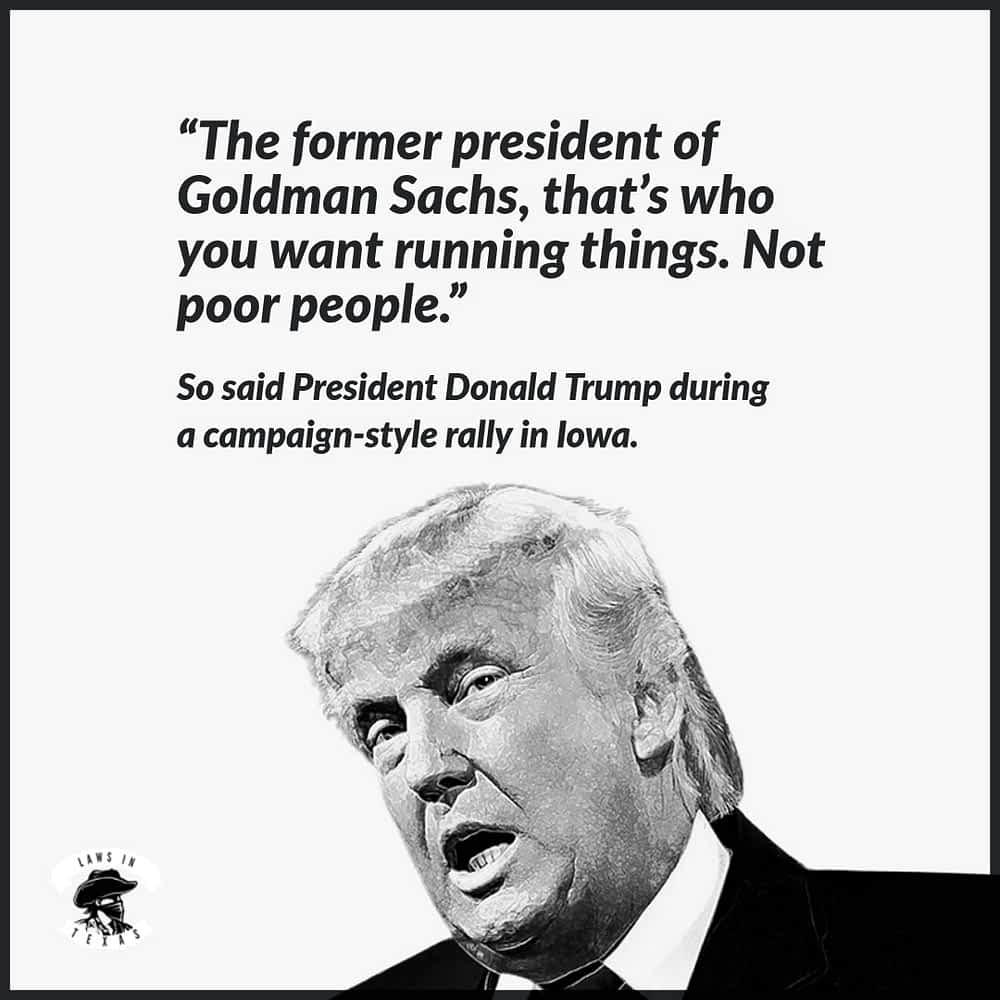 The disclosures could matter, too, providing leads for the eight opponents who are also seeking the Democratic nomination to run against U.S. Sen. John Cornyn next year. If West is the nominee, it'll be Cornyn's turn.
And if West falls short, either in the primaries or the general election, he'll still be in the Texas Senate, debating bills and doing government work with colleagues who now know a lot more about his business, his income and net worth than they knew before he stuck his foot into a federal race and subjected himself to those detailed disclosure laws.
Doesn't it make you wonder about everybody else in Texas government?
Even though most details about members' financial condition and interests are uninteresting, they can be illuminating. And in cases like West's, those details could be the most educational.
Just dream of it:
Who has potential or real conflicts of interest, voting on legislation that could enhance their incomes and investments, or new state laws that might limit the strength of business competitors?
Who's in financial trouble, subject to overtures from interests and people who happen to need something from the government?
Who has reaped an actual fortune by holding what looks like a loser job, a $600-per-month-plus-expenses gig in the Texas Legislature?
And here's the big question all those other questions help answer: Why do the people in government vote the way they vote, side with the folks they side with, file the bills they file (and avoid the ones they don't); why do they act the way they act?
You have a better chance of answering questions like those if you're watching the federal government; in Texas, the disclosure laws are better than nothing and, at the same time, pretty weak tea.
A better chance, that is, unless you're watching someone like Royce West, who ran for a federal job and, as a consequence, had to show more of his financial cards.
It puts him at an unfair disadvantage in Austin, though: His Texas colleagues in the elected class don't have to do the same thing.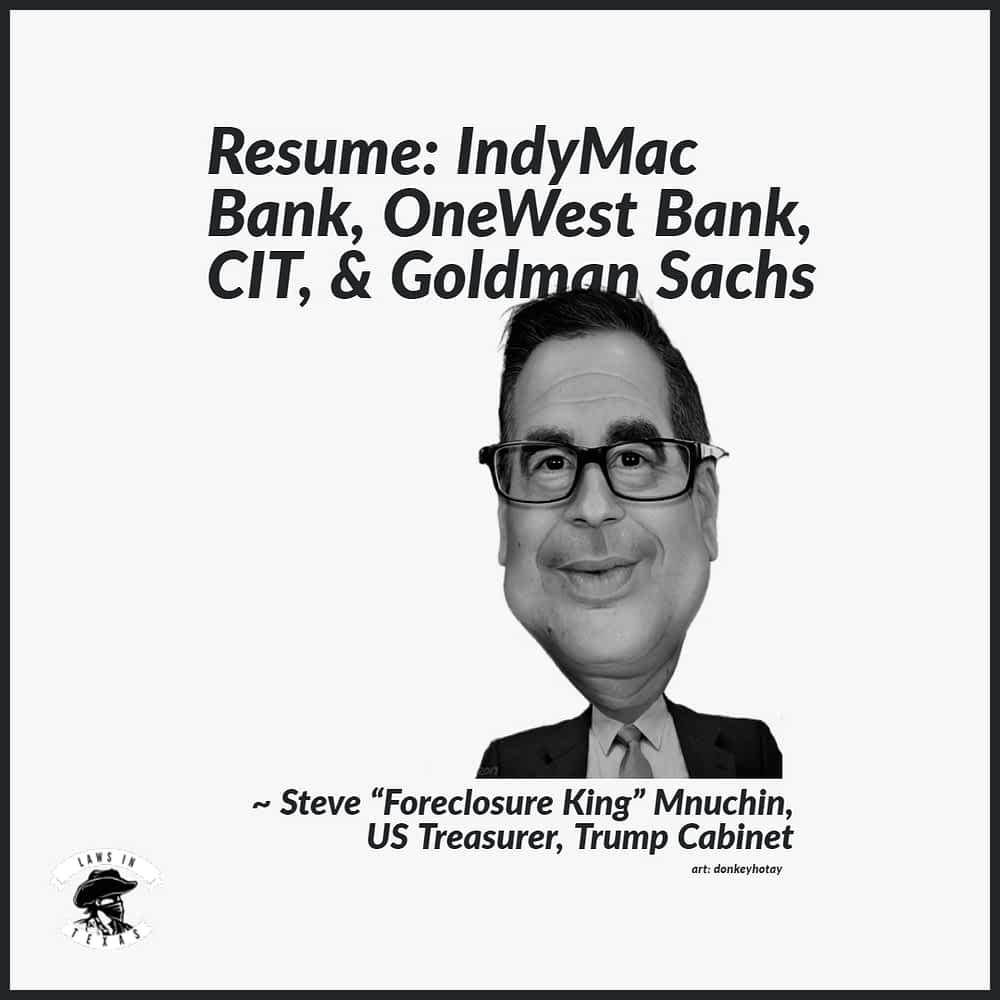 New disclosures show Texas Sen. Royce West making big bucks from government contracts
West, running in the increasingly crowded Democratic field to take on Republican U.S. Sen. John Cornyn, also disclosed in federal forms that he's in business with a company run by a Republican megadonor.
For years, state Sen. Royce West has raked in millions in legal fees representing governmental entities such as the Dallas and Houston independent school districts, metropolitan transportation agencies and major Texas cities, sparking criticism that he is using his influence as a state lawmaker to score business deals average citizens can't get.
Until now, it was nearly impossible for voters to quantify the number of governmental contracting deals or estimate how much he's personally making from his private business interests.
But because he's running for the U.S. Senate, a federal office that requires far more robust disclosure than the state of Texas, the Dallas Democrat is finally pulling back the curtain on his considerable wealth. A recently implemented tweak to state ethics rules also requires him to provide more detail than ever about his government contracts.
In a U.S. Senate campaign disclosure filed last month, which includes all of 2018 and this year through mid-August, West reported that he made over $1 million in earned income, and that he'll be eligible to draw a state pension exceeding $80,000 a year — or more, depending on when he retires.
West also reported drawing down more than $40,000 from the state in wages — well beyond the $7,200 yearly base salary he makes as a part-time state legislator — which likely would take into account per diem allowances paid during the 2019 legislative session, assuming West adhered to the reporting period spelled out in Senate Ethics Committee online guidance.
All told, the value of the assets he and his wife own — which include an investment in a tax consulting firm that business records show is jointly managed by West and Republican megadonor G. Brint Ryan's company — are worth between $8.7 million and $28 million, according to a Texas Tribune analysis of the report. The Wests earned between $300,000 and $2.3 million from those assets for the reporting period, the analysis shows.
Emails and messages left for West's state Senate and campaign offices went unanswered, and West declined comment.
Voters were never able to get those kinds of basic details from the disclosures the longtime senator — or any other Texas lawmaker — has had to file under lax state ethics laws. But the state disclosure West filed this year does contain fresh details about his government work, thanks to a reform championed in 2017 by state Rep. Giovanni Capriglione, R-Southlake. It took 18 months for the bill to take effect, but now Texas lawmakers and major appointed officials must reveal high-value contracts they have with governmental entities.
West lists contracts between his law firm and seven public entities: the public school districts of Houston, Dallas and Crowley; the cities of Houston and Fort Worth; Houston's Metropolitan Transit Authority; and the Sunbelt Freshwater Supply District in Houston.
He also reports serving, via his law firm, as bond counsel for multiple governmental entities, including Dallas Area Rapid Transit, Dallas County Community College, the North Texas Tollway Authority and several school districts and cities.
When interviewed about his government contracts in the past, West has dismissed concerns about any conflicts of interest, saying he makes it clear to entities that hire him that they are talking to him in his capacity as a private lawyer, not as a state lawmaker.
"I tell people all the time, 'When you come into this office, you're seeing me as an attorney,'" West told the Dallas Observer in 2007. The writer took note of a "State Senator Royce West" nameplate in that same office, in full view of potential customers.
Rice University political scientist Mark Jones said West's dealings with public entities are rife with conflict because as a state senator he can "directly or indirectly influence the amount of money or policies that affect these organizations."
The governmental entities might then feel pressured to hire or keep him because his influence can cut both ways, Jones added.
"On the one hand, they can effectively, by paying him money, they can get benefits. On the other side, by cutting their contracts with him, they could set themselves up to lose benefits," Jones said. "What I think is clear here is the taxpayer probably loses because decisions are perhaps not being made on what's best policy but what's best for the legislator's personal income."
The business deal between West and Ryan's company might come as a surprise to Democratic primary voters in the increasingly crowded contest to take on GOP Sen. John Cornyn.
It is unclear whether Garcia gave prior notice to the court about his intentions to resign. A copy of Garcia's resignation letter was requested, but the court declined to provide one or comment further as to the nature of the resignation. #TEXAS #Judgehttps://t.co/sLU6Rtt6LG

— LawsInTexas (@lawsintexasusa) December 22, 2019
Ryan is a multi-millionaire Dallas tax consultant and CEO of Ryan LLC. He and his company's political action committees have poured millions into the coffers of state and federal campaigns and political causes — mostly benefiting GOP candidates — including over $100,000 to the Republican National Committee and the party's congressional fundraising arm since Donald Trump was elected president, according to state and federal filings.
Ryan also served as a tax adviser to Trump during the 2016 campaign and his company paid the $100,000 fee for Donald Trump Jr.'s controversial 2017 speech at the University of North Texas, where Ryan serves on the system's board of regents, according to published reports. Ryan's state PACs have given West at least $37,000 for his Texas Senate campaigns since 2006, state filings show.
West reported a 40 percent stake in RyanWest LLC, which touts itself as a minority-owned company. As a partner in the firm, he also reported receiving $20,800 over the period covered by the federal report. It's not clear who else has an ownership stake in the firm.
State business records list Brint Ryan's company, Ryan LLC, as a manager of RyanWest LLC. Brint Ryan did not return phone calls from The Texas Tribune. Ryan LLC's latest business filing on file with the state comptroller does not list the company as a subsidiary, and Ryan discloses no business interest in it on his 2019 state ethics disclosure. Messages left with the president of RyanWest LLC, Gwendolyn Evans, also went unanswered.
Sen. Royce West and G. Brint Ryan's company, Ryan LLC, are listed as managers of the tax consulting firm RyanWest LLC., in a February 2018 business filing.
There are unexplained discrepancies between what's reported on the senator's federal disclosure statement and the one he filed at the Texas Ethics Commission. Nowhere on West's 2019 state ethics report does it show the business interest he reports as a U.S. Senate candidate in RyanWest LLC., even though state lawmakers generally have to disclose investments in business entities.
Nor is it clear why West reported multiple contracts and bond lawyer deals worth over $25,000 each to the Texas Ethics Commission, but then did not name all of those clients on the federal form that asked him to detail any compensation of "more than $5,000 from a single source in the two prior years." West's reported debts don't all line up on both reports, either.
West, his campaign and state Senate office have not responded to requests by the Tribune to explain the differences in the two reports. After participating in a Democratic press conference on mass shootings at the Texas Capitol Wednesday, West declined comment, saying: "You've never been fair to me."