LIT Commentary
At LIT we're a bit baffled at the lack of rudimentary audit controls. After all, there's at least 2 known CPA's on the commission. Lawyers are stealing client funds. They are not being held accountable and/or there is a lack of audit controls in place to PREVENT this from happening in the first place. Assigning an auditor to check the lawyers trust accounts AFTER a crime has been committed is too late.
Furthermore, it's questionable how the payouts are being awarded and again, there's not enough detail on the reports. For example, the Commission for Lawyer Discipline ("CLD") suggests that the legal services providers who offer immigration services are resulting in more theft claims against the "Client Security Fund".
Certainly, at LIT we can see that is probably the case due to the payouts which the CLD has approved. It is an easy mark. The border regions of Texas, like Hidalgo are high on reported crimes by professionals in the legal industry and indeed in the judiciary. If that geographical data was presented in the reporting, it would help determine regions that are weighted and then steps could be implemented to address these 'hotspots'. The Bar claims this is why the 'payouts' are smaller in amount.
At LIT, we're not buying into the Bar's Annual Report and how the decisions are made, in particular the bailout fund of $2m.
It's inadequate to support the voluminous levels of thievin' Texas lawyers.
LIT would suggest a proper audit of the books of the Texas Bar would shed its dirty financial secrets. We're happy to oblige, but doubt they'll be open to our offer. #AuditTexas
In LIT's associated video, we shine our light on 3 Texas lawyers who have been caught stealing at least $2.3 million dollars of client funds in very recent times. Those 3 claims alone would exhaust the current bailout fund. So blaming immigration attorneys is a statement without foundation.
The 3 rogue lawyers who committed these thefts were in the Dallas and Abilene regions. They are not immigration lawyers, nor are they deceased. They are very much alive and, because of their privileged attorney immunity status, are incredulously avoiding jail time.
At LIT we suggest the storytelling will have to improve in future annual reports by the State Bar of Texas, as we're not accepting the explanations given in the 2018-2019 Commission for Lawyer Discipline's Annual Report, especially when it's written by a creditor-rights attorney.
Lawyer Theft is So Commonplace The State Bar's Commission Just List it as an Operating Expense in their Annual Report.
 Published: 24 Dec., 2019
Aging Lawyer Population
As the lawyer population — along with the population in general — continues to age, this issue will become more prominent. As of the end of the 2018-2019 bar year, Dean Schaffer had investigated approximately 330 law practices, with 186 of those involving deceased lawyers (56%).
CLIENT SECURITY FUND
Every state in the U.S. and province in Canada has some form of client protection fund. Texas' fund is called the Client Security Fund and holds more than $2 million in its corpus. Payouts are funded through an annual appropriation from the bar, interest on the corpus, and any restitution received.
Unless the lawyer is already disbarred, resigned in lieu of discipline, or deceased, eligible applicants must file a grievance that results in findings that the lawyer stole the client's money or failed to refund an unearned fee.
Applicants must present proof of their losses and meet the statute of limitations for the fund, which is 18 months following the date of the disciplinary judgment.
Applications to the fund are reviewed and acted upon by the Client Security Fund Subcommittee, a standing subcommittee of the State Bar Board of Directors. CDC, through Claire Reynolds, serves as the administrator and legal counsel to the fund.
Reynolds is responsible for conducting investigations on applications and presenting recommendations to the sub- committee.
In the 2018-2019 bar year, Reynolds presented 178 applications to the subcommittee. Of the 178 reviewed, 115 were approved, resulting in grants totaling $664,143.78.
This was down from the $901,718.68 granted last year, as the applications tended to seek mostly lower dollar amounts, most commonly related to immigration law.
| LEGAL SERVICES CATEGORY | No. OF CASES | PERCENTAGE | AMOUNT |
| --- | --- | --- | --- |
| Criminal Law | 15 | 13 | |
| Employment Law | 1 | 1 | |
| Estate and Probate Law | 9 | 8 | |
| Family Law | 20 | 17 | |
| Immigration Law | 43 | 37 | |
| Personal Injury Law | 12 | 10 | |
| Real Estate Law | 2 | 2 | |
| Other | 13 | 11 | |
| TOTAL | 115 | | $664,143.78 |
It would be far more transparent if the sums paid to each legal services category had been notated in the Commission for Lawyer Discipline Annual Report as well as the geographical areas in Texas where these funds were paid.
Of the amount approved for grants, $279,386.26 was the result of attorney theft of settlement funds (thats 42% of the total payout)
and
$384,757.52 was the result of attorneys failing to refund unearned fees (errr…that's called THEFT as well).
The category of "failing to refund unearned fees" includes deceased attorneys.

ATTORNEY MEMBERS
Noelle M. Reed, chair, heads the Houston litigation practice for Skadden, Arps, Slate, Meagher & Flom. She has extensive experience representing clients in complex litigation in state and federal trial and appellate courts and arbitrations. She obtained her B.A. from Boston University in 1991 and her law degree from Harvard Law School in 1996.
Ms. Reed was a trial attorney with the Department of Justice's Terrorism and Violent Crime Division and an assistant United States attorney in the Southern District of Texas. As a prosecutor, she handled criminal cases involving terrorism, public corruption, fraud, organized crime, drug trafficking, money laundering, environmental violations and tax offenses.
Notable client:
Bank of America mortgage backed securities litigation. Ms. Reed is lead counsel for Bank of America and its affiliates in litigation pending in federal and state courts in Texas.
Notable 5th Circuit Cases;
Fed. Deposit Ins. Corp. v. RBS Sec. Inc., 798 F.3d 244 (5th Cir. 2015) which included; Deutsche Bank Securities, Incorporated; Goldman Sachs & Company, Defendants–Appellees. Noelle M. Reed, Houston, TX, Andrew Tyler Frankel, Esq. (argued), Thomas C. Rice, Simpson, Thacher & Bartlett, L.L.P., New York, N.Y., Lisa A. Paulson, Shannon H. Ratliff, Ratliff Law Firm, Austin, TX, for Defendants–Appellees. 
JP Morgan Chase Bank, N.A. v. Datatreasury Corp., 823 F.3d 1006 (5th Cir. 2016) with Noelle M. Reed, Daniel Scott Mayerfeld, Skadden, Arps, Slate, Meagher & Flom, L.L.P., Houston, TX, Jennifer Haltom Doan, Esq., Haltom & Doan, Texarkana, TX, for Plaintiff, JP Morgan Chase.
Bruce Ashworth, vice chair, is a solo practitioner in Arlington, where his practice focuses on criminal and personal injury law. He is certified in criminal law by the Texas Board of Legal Specialization. Ashworth previously served as a local grievance committee member and as president of the Tarrant County Bar Association and the Arlington Bar Association. He earned his law degree from Texas Southern University Thurgood Marshall School of Law in 1982.
Gena Bunn is a solo practitioner in Longview, where she practices criminal defense with a particular emphasis on criminal appeals. She previously served as chief of the Capital Litigation Division and the Postconviction Litigation Division at the Attorney General's Office in Austin, representing the state in federal court appeals of state court convictions. Bunn argued numerous federal habeas corpus cases in the U. S. Supreme Court and the 5th U.S. Circuit Court of Appeals in New Orleans. She graduated from the University of Texas with a Bachelor of Journalism and received her law degree from Baylor Law School.
Magali Suarez Candler is certified in immigration and nationality law by the Texas Board of Legal Specialization and is a member of the American Immigration Lawyers Association, or AILA. She serves on the AILA Executive Office for Immigration Review Liaison Committee, advocating on a national basis. She is a past chair of the Texas Chapter of AILA and previously served as vice chair, treasurer, secretary, asylum office liaison, and liaison for the Houston Executive Office for Immigration Review. She served on the State Bar of Texas Laws Relating to Immigration and Nationality Committee from 1998 to 2003. She also served on the University of Houston Law Foundation Board from 1999 to 2003.
John Neal is a graduate of Georgia State University and Cumberland School of Law at Samford University. He began his legal career in the firm of Neal, Neal, Richie and Hill, which emphasized litigation in state and federal court. He served as district attorney of the 90th Judicial District from 1986 to 1996. He was named chief of the criminal prosecutions division in 1996 and served under Attorneys General Dan Morales, John Cornyn, and Greg Abbott. Neal served as chief disciplinary counsel for the State Bar of Texas from 2005 to 2009 and as first assistant district attorney for the Travis County District Attorney's Office. He is certified in criminal law by the Texas Board of Legal Specialization.
Roberto "Bobby" Ramirez practices law in McAllen as a member of the Ramirez Law Firm. He is a fifth-generation resident of the Rio Grande Valley. He is certified in personal injury trial law by the Texas Board of Legal Specialization, and he previously served as chairperson for the District 12 Grievance Committee and as a member of the Texas Board of Legal Specialization. Ramirez received his undergraduate degree from the University of Texas at Austin and his J.D. from the University of Texas School of Law.
PUBLIC MEMBERS
Sheri Roach Brosier has lived in Amarillo all her life and is married with three children. She is a third-generation rancher, helping operate T.L. Roach & Son Allen Creek Ranch (Texas Oil Family) near Clarendon. She loves serving her community and volunteering for various civic organizations. She served on the District 13 Grievance Committee from 2001 to 2007.
Valery Frank of San Angelo was appointed to the Commission in 2018. A graduate of Angelo State University, Frank is a registered nurse and worked in critical care before retiring. A longtime advocate of health care, children's issues, education, and the arts, she has served on numerous boards, leading nonprofits and raising money for worthy causes. Prior to her appointment to the Commission, she served on the District 15 Grievance Committee for eight years.
Vance Goss works in the commercial real estate business in the Bryan-College Station area with Clark Isenhour Real Estate Services LLC. Previously, he owned and operated Brazos Record Storage, a commercial records management and destruction business. Prior to his appointment to the Commission in 2015, Goss served on the District 8 Grievance Committee.
William Skrobarczyk is a partner in the CPA firm of Skrobarczyk & Partridge. Prior to his appointment to the Commission in 2014, he served on the District 11 Grievance Committee from 2008 to 2014. He earned an M.B.A. and a B.A. from Texas A&M University-Corpus Christi.
Shailendra N. Thomas was appointed to the Commission in 2018. Her experience in education extends more than 30 years, serving as elementary school teacher, instructional specialist, educational consultant, adjunct college professor, senior administrator/principal at Fellowship Christian Academy, Dallas co-director of the Texas Private Schools Association, and national accreditation commissioner for the Association of Christian Schools International. Thomas received her doctoral degree in educational leadership in 2010 from Oral Roberts University and recently completed her service as head of school of Scofield Christian School. She currently serves as head of school at The King's Academy in Dallas and has co-authored several books that inspire children, women, and educators.
Javier S. Vera is a CPA, a U.S.-licensed customs broker, and CFO of Roser & J. Cowen Logistical Services, Ltd., in Brownsville. He began his career working for Grant Thornton International, an international public accounting firm, and was a senior audit manager. He serves as an alderman for the town of Rancho Viejo. He has also served on various boards, nonprofits, and civic organizations. Prior to his appointment to the Commission in 2015, Vera served on the District 12 Grievance Committee from 2010 to 2015. Vera graduated from the University of Texas at Austin with a B.B.A. in accounting in 1982.
| FISCAL YEAR | APPLICATIONS | APPROVED | PERCENTAGE | AMOUNT | AVE. PAYOUT |
| --- | --- | --- | --- | --- | --- |
| 2018-2019 | 178 | 115 | 64% | $664,143 | $5,775 |
| 2017-2018 | 222 | 148 | 66% | $901,718 | $6,092 |
| 2016-2017 | 157 | 113 | 72% | $976,114 | $6,595 |
| 2015-2016 | 171 | 115 | 67% | $814,616 | $7,083 |
| 2014-2015 | 138 | 102 | 74% | $639,581 | $6,270 |
| 2013-2014 | 134 | 118 | 88% | $1,232,355 | $10,443 |
| AVERAGES | 166 | 118 | | $871,421 | $7,043 |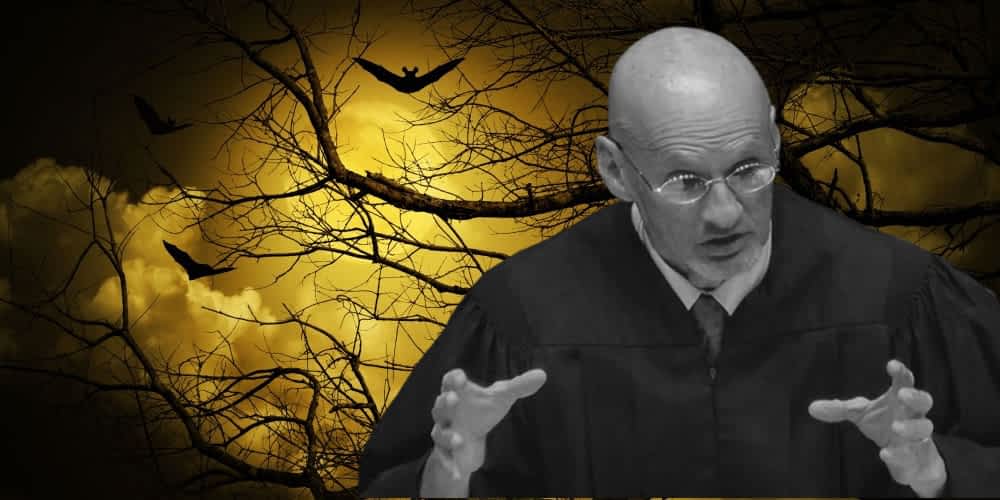 Texas Bar and BODA Insulated 'Absolutely' from Litigation Sayeth Chief Justice Brian Quinn. That's Fake News Too.
In enacting the Texas Tort Claims Act the legislature waived sovereign immunity in limited circumstances involving the use of publicly owned automobiles, premises defects, or conditions or use of tangible property
Deutsche Bank Settles Decade Long Texas Law Suit with FDIC Related to its Involvement in Impaired Loans Which Ultimately Created the Biggest Fraud and Financial Crisis in Recent History
The FDIC alleged that banks made untrue, misleading statements about the quality of the mortgage loans in order to sell billions worth of residential mortgage-backed securities to Guaranty Bank, which failed in 2009.