Texas Rep. Ron Reynolds released from jail — just in time for the legislative session
The Missouri City, Texas Democrat has won re-election several times since his 2015 conviction on misdemeanor charges for illegally soliciting clients.
State Rep. Ron Reynolds was released Friday from the Montgomery County Jail after serving nearly four months of his yearlong sentence — just days before the 86th Legislature kicks off in Austin.
The Missouri City Democrat, who won an unopposed re-election campaign from jail in November, had been in jail since turning himself in there in September.
A personal injury lawyer, Reynolds was convicted in 2015 on misdemeanor charges for illegally soliciting clients, a practice sometimes called "ambulance chasing."
Reynolds was sentenced to a year, but it wasn't clear how long he would serve; county jails often allow "good time credit" to cut down time served.
Reynolds said in a statement at the time that he "voluntarily revoked his appeal bond so that he could be prepared to start the 86th Legislative Session on time."
State law does not prohibit individuals convicted on misdemeanor charges from serving in the Legislature — meaning Reynolds could have served his term from jail. He has served in the Legislature since 2011.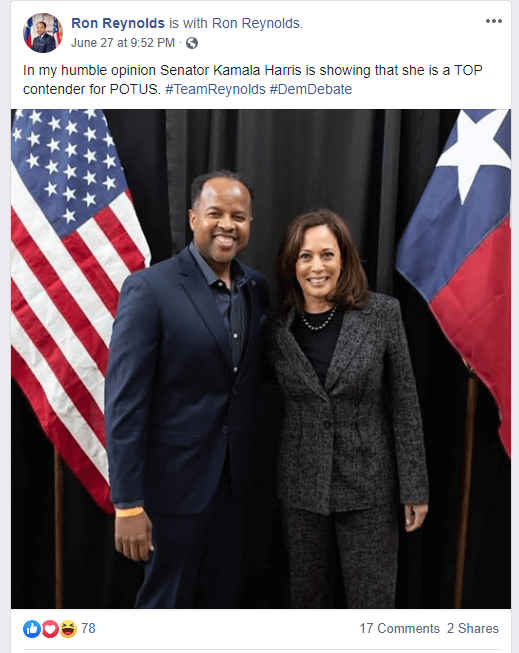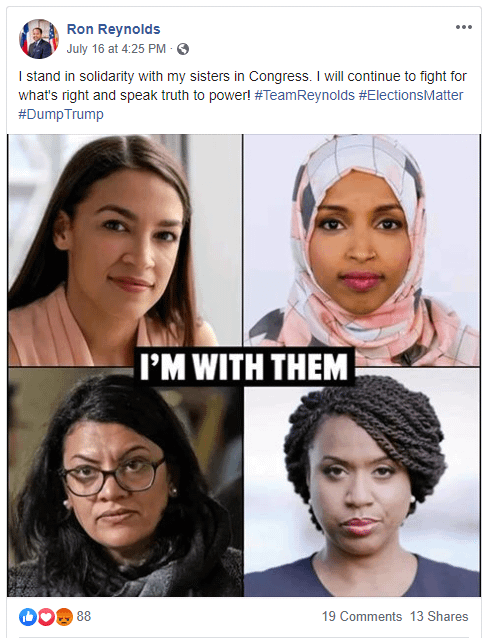 Ron Reynolds was found guilty in late 2015 of five counts of misdemeanor barratry, or solicitation of professional employment.
A six-person jury rejected his plea for probation and sentenced him to a year in jail and a $20,000 fine. An appeals court upheld the ruling in 2017.
The lawmaker's release comes just in time for the start of the 86th legislative session in Austin on Tuesday.
According to the Texas Tribune, Reynolds responded with a "thumbs-up" emoji when asked via text whether he planned to attend next week.
Neither Reynolds, 45, nor his chief of staff, Jennifer Brader, could be reached for comment Friday afternoon.
Scott Spencer, a spokesman for the Montgomery County Sheriff's Office, said Reynolds was released early because of good conduct time "like any other person incarcerated." The coming legislative session did not play a role in that process, Spencer said.
"Rep. Reynolds received no consideration or privileges than any other misdemeanor prisoner received," Spencer said. "He maintained a job while incarcerated and was a model inmate with no incidents."
Reynolds was among eight Houston-area attorneys charged in a scheme to pay a convicted felon to scour Houston police records and recruit accident victims to be clients.
A jury convicted Reynolds of misdemeanor barratry in a 2014 trial, but a judge declared a mistrial after a juror said there was discussion during deliberations about other attorneys in related cases who pleaded no contest to the same charges.
Prosecutors tried Reynolds again the following year, and in late 2015, jurors in Montgomery County convicted him of teaming with the convicted felon, Robert Valdez, to obtain client referrals for his personal injury law firm.
Under the scheme, Valdez obtained police reports immediately following vehicle crashes, contacted the drivers who weren't at fault, referred them to Reynolds, and took payment from Reynolds in exchange.
Texas law prohibits lawyers, among others, from soliciting clients for accident or disaster claims until at least 30 days after an incident. The rule is meant to protect victims from fraud and swarms of attorneys.
During closing arguments in the 2015 trial, Reynolds insisted that "nothing I did was criminal."
After his conviction and booking,  Texas Senator Ron Reynolds alleged that he was the victim of racial bias and selective prosecution, at one point likening his case to a "a modern day lynching."
Prosecutors, however, argued that Reynolds showed a pattern of taking advantage of the people who hired him for help.
An appeals court later found there was sufficient evidence to convict Reynolds, and that the trial judge did not violate any rules relating to the introduction of evidence.
Houston attorney Ralph Martinez, who was listed as Reynolds' most recent layer at the Montgomery County District Attorney's Office, could not be reached for comment.
Reynolds' law license has been suspended, and he is currently not eligible to practice law in Texas, according to his profile on the State Bar of Texas website. His disciplinary history shows that he received two sanctions, in 2005 and one in 2016.
Records show that his most recent suspension was related to his 2015 barratry conviction. Claire Reynolds, the public affairs counsel at the state bar, said the Commissioner of Lawyer Discipline has since filed a motion for disbarment against Reynolds. A hearing before the Board of Disciplinary Appeals has resulted in disbarment.
The Board has determined that disbarment of the Respondent is appropriate. It is, therefore, accordingly, ORDERED, ADJUDGED, AND DECREED that Respondent, Ronald Eugene Reynolds, State Bar No. 24025610, be and he is hereby DISBARRED from the practice of law in the State of Texas, and his license to practice law in this state be and is hereby revoked. – BODA TX
Reynolds represents District 27, which covers Missouri City and small portions of Houston and Sugar Land. He has served in the Texas House since 2011 and was the first African-American since Reconstruction to be elected to that chamber from Fort Bend County.
He has remained popular with district voters despite his criminal case. He was forced into a runoff election for the Democratic nomination in 2016, but survived and went on to be reelected that fall. And this year, he won a fifth term unopposed while sitting in the Montgomery County Jail.
Reynolds didn't wait for his release from jail to start filing bills for the coming legislative session in Austin.
He introduced a slew of bills last month when the filing period opened for lawmakers, including proposals to raise the minimum wage to $15, allow online voter registration and legalize marijuana use for certain medical conditions. He filed 21 bills on Nov. 12 alone from jail.
Reynolds is a vice chair of the Texas Legislative Black Caucus and served in recent sessions as the House minority whip, a prominent role that involves counting votes and garnering support for legislation from the Democratic caucus. He also serves as ranking member of the Environmental Regulation Committee.