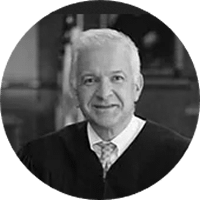 As we all know, a corporation cannot respond to a law suit as pro se in federal court, but that's exactly what Terry Barnes has done.  Imitari Corporation was recently established (2019) and the reply by Barnes clearly shows knowledge of the law, so it's hard to believe Barnes is not aware of the law e.g. corporations need to be represented by an attorney in federal court.
Indeed, Barnes is listed on another corporation, called Metro Doctors Inc  (2009) which is a primary care provider established in Farmington Hills, Michigan specializing in general practice.  Metro Doctors Inc operates as a multi-specialty business group with one or more individual providers who practice different areas of specialization. The authorized official of this NPI record is Mr. Terry Wilmot Barnes (Owner).
There is maybe truth to the name of Barnes corporation as in latin, Imitari means an imitation…only time will tell what happened to the million dollars in this case…
LIT COMMENTARY
On August 11th, an entry of default was requested and the following day, the court obliged, entering default on Wednesday, 12th Aug., 2020. Over the weekend and after default entered, a response has been filed. You'll see Jan Laurence (J.L.) Sadick received a 'fully probated' suspension for similar conduct just recently. It's how Texas Bar rolls…
ORDER
Your initial scheduling conference in this case is scheduled for 9:30 a.m. on Thursday, November 12, 2020. As a general rule, I require counsel to attend initial scheduling conferences in person. Given the coronavirus outbreak's devastating impact on our society, that general rule is obviously suspended for the November 12, 2020 initial scheduling conferences. In an effort to maximize modern technology, we will conduct the pretrial conferences by videoconference using the platform Zoom. A day or so before the initial scheduling conference my case manager will circulate to all counsel of record a link to join the Zoom meeting. Please click on that link at least 5-10 minutes before your hearing to test your system.
Here are some basic instructions on how to use Zoom:
REQUIRED EQUIPMENT
a telephone; or
a smart phone with camera; or
a computer with camera and microphone and access to internet
SOFTWARE
Please download the Zoom Client well in advance of the hearing:
The free app for smartphone is available at the Apple App Store for iPhones and Google Play for
The Free Software for your computer is available at us. Click on the "Resources" tab at the top right and select "Download Zoom Client."
You do not have to register with Zoom, but it is encouraged and it is
Please confer with opposing counsel as required by FED. R. CIV. P. 26(f), and prepare and file by Thursday, November 5, 2020, a joint discovery/case management plan.
Upon receipt and review of the joint discovery/case management plan, I will prepare a draft docket control order and have my case manager email it to all counsel a few days before the initial scheduling conference. We will discuss the draft docket control order on the videoconference.
One other note: you are NOT required to wear formal courtroom attire during the videoconference. You are, however, required to wear clothes.
SIGNED and ENTERED this 28th day of September, 2020.
UNITED STATES MAGISTRATE JUDGE
Houston Lawyer Sued for Denying Refund In Botched PPE Deal
A Houston solo practitioner is embroiled in a dispute with a medical supply company over a $1 million refund in a botched personal protective equipment deal.
July 10, 2020
A Houston attorney was hit with a federal lawsuit alleging he mishandled more than $1 million in escrow funds in a botched deal for personal protective equipment.
During the personal protective equipment shortage caused by the COVID-19 pandemic, Gericare Medical Supply Inc. was helping its customers by trying to get personal protective equipment from various sources, according to its complaint.
It alleged Houston solo practitioner J.L. Sadick was representing a company that was supposed to sell 1 million medical gowns to Gericare. In that role, Sadick accepted half of a $2.8 million payment and was supposed to place the funds in escrow. The company claimed Sadick didn't refund the money when the deal turned south.
But the attorney denies this.
"There's no merit to it. I can't comment about it until the other parties are notified," Sadick said.
The medical gowns were supposed to be of a certain quality level and come from the United States, the plaintiff stated. But when they were delivered, it was only 3% of the order, and the gowns were made of a cheap plastic material and manufactured in China, alleged the petition in Gericare Medical Supply Inc. v. Sadick, filed Thursday in the U.S. District Court for the Southern District of Texas in Houston.
Gericare rejected the delivery, and the seller, Imitari Corp., promised a full refund of the escrow funds, according to the complaint.
But according to the lawsuit, there was trouble when Gericare sought its money back from the attorney.
Over multiple days between June 2 and June 15, Sadick stated in phone calls with Gericare's attorney that the funds would be wired to Gericare, but the funds did not come, the complaint stated. Over those multiple calls, Sadick didn't say the funds had already been removed from the escrow trust account, the petition alleged.
Finally on June 15, Sadick told Gericare's attorney that the funds were not available because one of Imitari's officers had "pledged" the escrow deposit and the funds were "tied" to that person's credit line.
The lawsuit claimed that Sadick did not get authorization to release Gericare's escrow deposit.
In later communications, the petition alleged that Sadick didn't respond to a request for documentation of what funds were in the escrow account. Sadick cut off communications after June 15, the petition said.
Gericare alleged that Sadick transferred the funds out of the escrow trust account, and although Gericare has demanded its funds back, Sadick has not returned the money.
The company also claimed that Sadick made misrepresentations about the reputability of a person and a company that Imitari was supposedly associated with. Gericare relied on those misrepresentations when it first decided to do the deal, said the petition.
Plaintiffs attorney Joshua Threadcraft, partner in Burr & Forman in Birmingham, Alabama, didn't immediately return a call or email seeking comment
What is a Summons?
A summons provides legal notice to a party about a lawsuit. It is the first official notice that a defendant receives to notify him or her that he or she is being sued. In some instances, the summons may specify a specific court date, but in others, it does not.
Who Receives the Summons?
The defendant, the person being sued, receives the summons. The summons serves as legal notice of a pending court case.
How Do I Send a Summons?
Generally, a person must be served with a summons. This typically requires that an independent process server provide the defendant with the summons and the complaint. Additionally, the process server must usually complete an affidavit to attest to the fact that he or she served the
A sheriff of the jurisdiction where the court is located may also be used to serve a defendant. In certain cases, service of process can be completed through certified mail. If you have hired an attorney, he or she can explain which option is best for your case. You cannot serve the defendant yourself.
What Are the Rules Regarding a Summons?
Each jurisdiction determines its own set of rules of civil procedure. However, many model after the Federal Rules of Civil Procedure. These rules state that a summons must include the name of the court, the parties, the plaintiff's attorney's address and the time when the defendant must appear in court if applicable.
Additionally, it must include a statement to the effect that if the defendant does not appear, a default judgment will result against the defendant for the relief that you demand in the complaint. Additionally, a clerk must sign and seal the summons. The summons must be served with a copy of the plaintiff and provide copies to the sheriff or process server.
If the defendant is a corporation, an agent for the corporation may accept service. An adult must serve the summons and cannot be a party to the complaint. The defendant must be served within 120 days after the complaint was filed. Again, a state court may have different rules pertaining to summons, service of process and other matters that can affect these rules. For example, a jurisdiction may prohibit Sunday service or service on holidays or after a certain time. Discuss this topic with your attorney to ensure that service is provided properly. Improper service can have a dramatic impact on your case.
How Is a Summons Different than a Subpoena?
A subpoena is an order for a witness to appear in court; it is not optional like it is for a defendant in a civil case. Additionally, a subpoena is served on a witness while a summons is served on a party to the case.
What If a Person Does Not Respond to the Summons?
While a summons is an invitation for a person to appear in court, it is not an order. If the individual does not wish to go to court and simply does not appear or answer the complaint, the judge can decide the case without him or her there. In many cases, this results in a default judgment against the defendant.
What If a Summons Is Not Properly Served?
If you attempt to have another person served but do not follow the rules of the court in your jurisdiction, the defendant can come to court and explain to the judge that he or she was not properly served. If the defendant is correct, the judge should halt the proceedings as he or she does not have proper jurisdiction over the case. You may be given another opportunity to have the defendant served again.
What Else Should I Know about a Summons?
A summons may contain additional information in itself or with accompanying documents. For example, it may contain information about the subject matter of the lawsuit. It may include a complaint that sets out certain factual allegations against the defendant that support the plaintiff's case.
Read through the summons carefully and look for any specific dates or date ranges. For example, the summons may state that you have 30 days to respond with an answer. Additionally, the summons may include a paragraph that states what will happen if the defendant does not respond or appear on the date specified.
Provided by HG.org
U.S. District Court
SOUTHERN DISTRICT OF TEXAS (Houston)
CIVIL DOCKET FOR CASE #: 4:20-cv-02425
Gericare Medical Supply, Inc. v. Sadick et al
Assigned to: Judge George C Hanks, Jr
Demand: $1,090,000,000
Cause: 28:1332 Diversity-Fraud
Date Filed: 07/09/2020
Jury Demand: None
Nature of Suit: 370 Other Fraud
Jurisdiction: Diversity
Plaintiff
Gericare Medical Supply, Inc.
represented by
Joshua Howard Threadcraft
Burr Forman LLP
420 N 20th St
Suite 3400
Birmingham, AL 35203
205-251-3000
Email: joshua.threadcraft@burr.com
ATTORNEY TO BE NOTICED
V.
Defendant
J.L. Sadick
Defendant
J.L. Sadick, P.C.
| | | |
| --- | --- | --- |
| Date Filed | # | Docket Text |
| 07/09/2020 | 1 | COMPLAINT against All Defendants (Filing fee $ 400 receipt number 0541-24907435) filed by Gericare Medical Supply, Inc.. (Attachments: # 1 Exhibit Purchase Invoice, # 2 Exhibit Agreement, # 3 Exhibit Email, # 4 Exhibit Email, # 5 Exhibit Email, # 6 Exhibit Email, # 7 Exhibit Civil Cover Sheet)(Threadcraft, Joshua) (Entered: 07/09/2020) |
| 07/10/2020 | 2 | Request for Issuance of Summons as to All Defendants, filed. (Attachments: # 1 Summons to J.L. Sadich, Ind)(Threadcraft, Joshua) (Entered: 07/10/2020) |
| 07/10/2020 | 3 | ORDER for Initial Pretrial and Scheduling Conference and Order to Disclose Interested Persons. Initial Conference set for 11/12/2020 at 09:30 AM in Courtroom 600 in Houston before Magistrate Judge Andrew M Edison. (Signed by Judge George C Hanks, Jr) Parties notified.(ChristopherSarratadi, 4) (Entered: 07/10/2020) |
| 07/13/2020 | 4 | Summons Issued as to J.L. Sadick, P.C., J.L. Sadick. Issued summons delivered to plaintiff by NEF, filed. (Attachments: # 1 Summons)(ChristopherSarrat, 4) (Entered: 07/13/2020) |
U.S. District Court
SOUTHERN DISTRICT OF TEXAS (Houston)
CIVIL DOCKET FOR CASE #: 4:20-cv-02425
Gericare Medical Supply, Inc. v. Sadick et al
Assigned to: Judge George C Hanks, Jr
Demand: $1,090,000,000
Cause: 28:1332 Diversity-Fraud
Date Filed: 07/09/2020
Jury Demand: None
Nature of Suit: 370 Other Fraud
Jurisdiction: Diversity
There are proceedings for case 4:20-cv-02425 but none satisfy the selection criteria.