BOOK REVIEW
When Lawyers Screw Up
LESLIE C. LEVIN*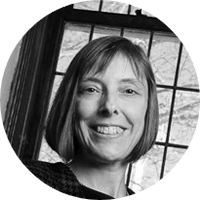 * Joel Barlow Professor of Law, University of Connecticut School of Law. I am grateful to Carol Bernick and Mark Dubois for sharing their vast knowledge of lawyer malpractice claims and lawyer discipline, respec­ tively. I also thank Jon Bauer, Susan Saab Fortney, and Herbert Kritzer for their very helpful comments on an earlier draft of this essay. © 2019, Leslie C. Levin.
INTRODUCTION
Lawyer malpractice can have devastating consequences. The failure to handle a criminal case competently can lead to a wrongful conviction. A missed deadline in a personal injury case can preclude a seriously injured client from recovering damages. Lawyer malpractice can result in huge tax liability, the loss of major business, and the dissolution of companies. In some cases, the harm caused by malpractice—such as the loss of liberty or deportation—is incalculable. Lawyer professional liability (LPL)1 is difficult to detect and hard to prove. Moreover, even if a plaintiff can prove liability, it may be impossible to recover damages if the lawyer is uninsured. Lawyer malpractice undermines the public's trust in law­yers. Yet until recently, little has been known about the incidence of LPL claims, their resolution, their cost, and the ways in which LPL insurance affects lawyer behavior and clients' recoveries.2
In their book When Lawyers Screw Up: Improving Access to Justice for Legal Malpractice Victims,3 Herbert Kritzer and Neil Vidmar significantly advance our understanding of these issues. They provide a detailed portrait of lawyer malprac­tice in the United States and demonstrate why it is so hard for victims to recover damages. Theirs is not an easy undertaking. Legal malpractice often goes unde­tected. Even when a client learns of lawyer malpractice, the problem is some­ times resolved informally without notifying the LPL insurer of a possible claim.
The authors focus mainly on what can be learned about legal malpractice from malpractice claims reported to insurers, and from the lawyers and insurers who handle those claims. This, too, is difficult, because insurers often treat their infor­mation as proprietary. Kritzer and Vidmar have deeply and creatively researched their topic, drawing on state insurance regulators' databases, insurance companies' reports, American Bar Association (ABA) profiles, juror experiments, and interviews. As they acknowledge, the available information is limited and incom­plete, making attempts to generate reliable figures challenging. Nevertheless, their book reveals some important and never-before reported information about, inter alia, the incidence of LPL claims, their resolution, insurance payouts, and the obstacles individuals, in particular, face when attempting to obtain redress from lawyers who "screw up."
As the authors explain, the story of lawyer malpractice is really two stories. Just as Jack Heinz and Edward Laumann famously reported in their study of Chicago lawyers that the legal profession is split into two hemispheres—the large corporate and the individual services market4—so, too, are LPL claims and the LPL insurance market. Kritzer and Vidmar organize much of their discussion around these divisions. They provide illustrative examples of claims and legal issues that arise in malpractice cases, dividing them by practice areas serving individuals (e.g., personal injury, divorce) and those involving business matters.5 They then address some important preliminary issues concerning lawyer liability and LPL claims in the United States. These include the surprising fact that law­ yers are not required to carry malpractice insurance except in Oregon (and very recently, Idaho), a description of the LPL insurance markets for large firm and small firm lawyers, the bases for lawyer liability, and the legal challenges plain­ tiffs confront when bringing a malpractice claim.6 They also describe the discon­nect between lawyer malpractice and lawyer discipline.7 One consequence is that even if a lawyer is disciplined for behavior that constitutes malpractice, a client cannot recover damages for the harm caused without pursuing a separate mal­practice claim.8 And if that client sues, there is no guarantee of success.
It can be difficult and expensive for plaintiffs to prove legal malpractice.9 Statutes of limitations preclude recovery in some jurisdictions because the statute is short or the harm is not discovered until long after the occurrence.10 It is usually necessary to hire one or more expert witnesses.11 Where the malpractice occurred in a litigation matter, plaintiffs must demonstrate that they would have won that case if it had gone to trial (proof of the "case-within-a-case").12 Where malprac­ tice occurred in criminal cases, plaintiffs in many jurisdictions must show their actual innocence to prevail.13
Even when plaintiffs prove their case, there is usually no recovery for non-pecuniary damages, including the emotional distress associated with lawyers' mistakes.14
One of Kritzer and Vidmar's major contributions is their detailed portrait of the frequency of lawyer malpractice claims, the manner in which the claims are resolved, and the payments made to resolve them.15 A malpractice "claim" is a notification to an insurer about a demand by a third party or about an occurrence that could give rise to liability.16 Lawyers report thousands of LPL claims to insurers every year.17 The claims rates vary substantially depending upon the size of the law firm. About 3.75 out of every 100 lawyers working in solo and small (two-to-five lawyer) firms report a claim to insurers annually.18 These figures do not, however, fully reflect the incidence of possible malpractice, because many solo lawyers, in particular, do not carry LPL insurance.19 The annual claims rate for large firms is about 7.5 out of every 1000 lawyers.20 In Oregon, where lawyers in private practice are required to purchase LPL insurance, the claims rate is substantially higher, with 12 out of every 100 lawyers reporting claims annually.21
Most LPL claims do not result in payments by insurers.22 Some claims are "repaired" (i.e., fixed or mitigated) after insurers receive a claim and no insurance payment is required.23 Nevertheless, Kritzer and Vidmar roughly estimate that annual LPL insurance payouts—including indemnity payments and the cost of defense—exceed $1.2 billion annually.24 This figure does not represent the full amount paid annually for malpractice claims, as virtually all LPL policies have deductibles or retentions.
Those can range from $1,000 to over $50,000 in solo and small firms and can be much higher in large firms.25 The figure also does not include claims that are paid out of lawyers' pockets to resolve a matter without ever notifying an insurer. Nor does it include malpractice damages that are never paid because many lawyers are uninsured.
Leslie Levin is an expert on the legal profession, ethical decisionmaking and lawyer discipline, subjects she has examined in numerous scholarly articles, book chapters and presentations, as well as in her role as co-editor (with Lynn Mather) of Lawyers in Practice: Ethical Decisionmaking in Context.
She was the principal investigator on a study funded by the Law School Admissions Council of the predictive value of the bar's character and fitness inquiry.
A member of the UConn Law faculty since 1994, she also has taught at New York University School of Law and the University of Haifa (as a Fulbright Specialist) and served as a visiting research fellow at the University of Queensland. From 2012-2014, she served as the Law School's associate dean for academic affairs.
Professor Levin, a graduate of Northwestern University's Medill School of Journalism and Columbia Law School, clerked for Judge Robert W. Sweet in the Southern District of New York.
She subsequently practiced for fourteen years at Patterson, Belknap, Webb & Tyler, where she represented media clients, engaged in commercial litigation and served on the firm's Ethics Committee.
She also served as secretary to the Committee on Professional and Judicial Ethics of the New York City Bar Association.
She has served on the Connecticut Bar Association's Task Force on the Future of the Legal Profession and on the Connecticut Joint Task Force on Attorney Trustee Accounts.
Professor Levin served as the first director of the Law School's Lawyering Process Program and as the first faculty pro bono coordinator.
At the request of the Connecticut Judicial Branch Access to Justice Commission, she co-authored a report and recommendations about access to justice for self-represented litigants.
She currently serves on the Board of Connecticut Legal Services.
Leslie Levin, The End of Mandatory State Bars?, 109 Geo. L. J. Online 1 (2020)
Leslie Levin, When Lawyers Screw Up, 32 Geo. J. Legal Ethics 109 (2019)
Leslie Levin, The Impact of International Lawyer Organizations on Lawyer Regulation, 42 Fordham Int'l L. J. 189 (2018) (with Lynn Mather and Leny de Groot-van Leeuwen)
Leslie Levin, Lawyers Going Bare and Clients Going Blind, 68 Fla. L. Rev. 1281 (2016)
Leslie Levin, Regulators at the Margins: The Impact of Malpractice Insurers on Solo and Small Firm Lawyers, 49 Conn. L. Rev. 553 (2016)
Leslie Levin, The Questionable Character of the Bar's Character and Fitness Inquiry, 40 Law & Soc. Inquiry 51 (2015) (with Christine Zozula & Peter Siegelman)
Leslie Levin, The Monopoly Myth and Other Tales About the Superiority of Lawyers, 82 Fordham L. Rev. 2611 (2014)
Leslie Levin, Why Context Matters, in Lawyers in Practice: Ethical Decision Making in Context (Leslie C. Levin & Lynn Mather eds., 2012) (with Lynn Mather)