Hey, Let's Invest In Some Subprime Mortgages!
The move, to be announced Wednesday by the Federal Housing Administration, could help revive the entry-level condo market for first-time buyers because FHA-backed loans require only a 3.5% down payment and lower credit score than conventional loans.
It also loosens financial-crisis-era rules and could expose the government to a higher probability of loan default if the housing market continues to slow and prices fall.
Let's review some headlines: inverted yield curve, the Fed already acting like we're in a recession, apparently endless if desultory trade war under way, etc. Stocks are all over the place, but it's not just stocks:
The Merrill Lynch Move Index, which measures volatility in government bonds, has jumped about 43% this month, FactSet data through Friday show. Measures of currency volatility and oil-market swings through the Cboe/CME FX Yen Volatility Index and Cboe Crude Oil ETF Volatility Index also have risen in August. The currency volatility gauge last Monday hit the highest level since early January.
Yesterday saw the Dow drop 800 points and social media went into meltdown.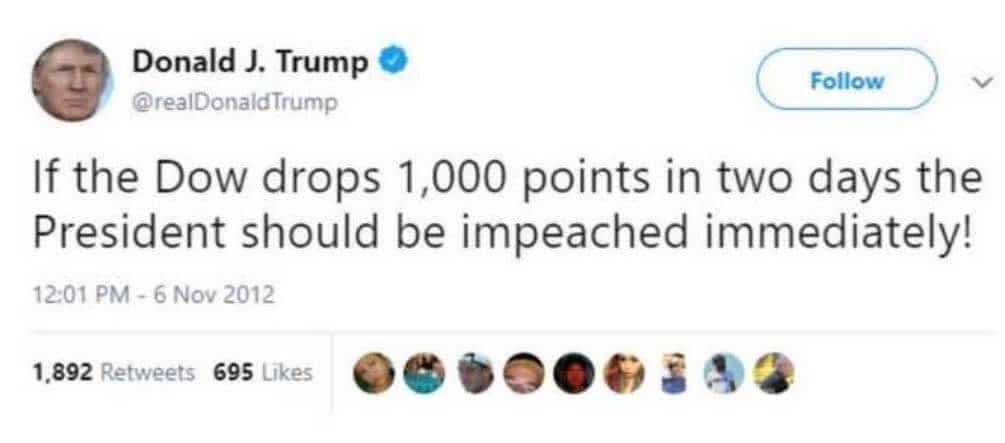 #DidYouKnow MORTGAGE FRAUD – BANK FINES NO JAIL; Including both cash and non-cash consideration such as consumer relief, Bank of America paid $16.65 billion ; J.P. Morgan, $13 billion; Deutsche Bank, $7.2 billion; CORRECTION $0, THE GERMANS SAID HELL NO; THE DON OWES US! #Trump

— LawsInTexas (@lawsintexasusa) August 12, 2019
One of the causes for the Panic of 1893 can be traced back to Argentina. One of the causes for the Panic of 2019 can be traced back to Argentina, another to Trumps' Cabinet of Bankers. In 1893 @JPMorgan had to Bail Out the President, this time round it was @DeutscheBank #Panic

— LawsInTexas (@lawsintexasusa) August 14, 2019