Citizens: Wall Street Want Your Residential Homes
This Wall Street Banker wants your residential homes. The stratagem is to convert America to what was known as "Council Housing" in the United Kingdom, until Prime Minister Margaret Thatcher said no, the people of Great Britain should OWN their own homes.
The Housing Act 1980 was an Act of Parliament passed by the Parliament of the United Kingdom which provided council house tenants the Right to Buy their house from their local authority. The Act came into force on 3 October 1980 and is seen as a defining policy of Thatcherism.
America is sliding into a "Council Housing" hybrid style of home or apartment rentals. This is an evil strategy by both government and Wall Street bankers to rent out your homes after they have stolen them during a crisis.
The first time was the 2008 Financial Crisis and that worked so well, they now see the Pandemic as a second surge on ensuring the vast majority of the nations stock of affordable housing is taken by Wall St REITs and similar and then rented back to former homeowners, now displaced and struggling to acquire financial stability and future wealth gained by home ownership.
Paying rent is lost money. It's probably  the biggest expenses people have each week or month. It's a waste of their hard earned income. Home ownership is an investment and Wall St is beyond greedy. They want your homes – now.
Only you, homeowners, renters and the citizens can prevent it from becoming a dark reality.
However, with the nation in chaos and focusing on other social issues it appears that Wall Street is quietly winning the battle by both disinformation, investment in dark money groups and acquiring ownership in media platforms to send out Wall St sponsored falsities and hide the real truth only independent journalism can provide.
Learn more about those who seek to divest you of your home ownership and decide if you want to help stop the one-percenters from owning 95% of America's real estate, and media voice. This article focuses on Ladder CEO Harris;
"We certainly know how to lend money. We know how to invest in real estate. We know how to buy and sell securities or get into distress."
"So — but right now, I think anything we would feel comfortable lending on, given the environment we're in, is a 4% to 4.5% rate into an environment where inflation is likely to tick higher. And the reason the overall rate is so low is because interest rates are low for precisely the wrong reason. You wouldn't want to be lending a lot of money into that environment given the uncertainty because the Fed is trying to quell fears right now with rates being so low."
– Harris, 2020 Pandemic Earnings Call.
 MAY 22, 2021
Brian Harris biography
Brian D. Harris serves as Chief Executive Officer, Director of the Company. Mr. Harris is a co-founder of Ladder and has served as Chief Executive Officer of Ladder since its formation in October 2008.
Mr. Harris has been a director of Ladder Capital Corp since its formation in May 2013 and a director of Ladder Capital Finance Holdings LLLP ("LCFH") since October 2008.
Mr. Harris has over 31 years of experience in the real estate and financial markets. Prior to forming Ladder, Mr. Harris served as a Senior Partner, Managing Director and Head of Global Commercial Real Estate at Dillon Read Capital Management ("DRCM"), a wholly owned subsidiary of UBS AG, from June 2006 to May 2007, managing over $500 million of equity capital from UBS AG for DRCM's commercial real estate activities globally.
Mr. Harris earned a B.S. in Biology and an M.B.A. from The State University of New York at Albany. Mr. Harris' extensive real estate and financial experience qualify him to serve as a member of our Board.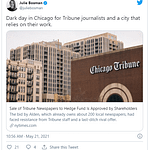 Brian Harris Net Worth
The estimated Net Worth of Brian Harris is at least $25.9 Million dollars as of 3 May 2021.
Mr. Harris owns over 4,223 units of Ladder Capital Corp stock worth over $6,976,554 and over the last 7 years he sold LADR stock worth over $2,248,607. In addition, he makes $16,708,200 as Chief Executive Officer and Director at Ladder Capital Corp.
Mr. Harris LADR stock SEC Form 4 insiders trading
Brian has made over 8 trades of the Ladder Capital Corp stock since 2017, according to the Form 4 filled with the SEC.
Most recently he sold 4,223 units of LADR stock worth $50,592 on 3 May 2021.
The largest trade he's ever made was selling 106,733 units of Ladder Capital Corp stock on 11 January 2021 worth over $1,067,330.
On average, Brian trades about 8,876 units every 52 days since 2014.
As of 3 May 2021 he still owns at least 609,306 units of Ladder Capital Corp stock.
What is the salary of Brian Harris?
As the Chief Executive Officer and Director of Ladder Capital Corp, the total compensation of Brian Harris at Ladder Capital Corp is $16,708,200. There are no executives at Ladder Capital Corp getting paid more.
WALL ST BANKS: Citing "significant trading volatility" in its sector, the parent company of mortgage insurance business Enact Holdings, Chinese owned GENWORTH who's Shares plummeted in heavy trading, said Thursday it was postponing the unit's $496 million initial public offering. pic.twitter.com/GJ3ceNBamN

— LawsInTexas (@lawsintexasusa) May 14, 2021
How old is Brian Harris?
Brian Harris is 59, he's been the Chief Executive Officer and Director of Ladder Capital Corp since 2013. There are 4 older and 4 younger executives at Ladder Capital Corp. The oldest executive at Ladder Capital Corp is Douglas Durst, 75, who is the Independent Director.
What's Brian Harris's mailing address?
Brian's mailing address filed with the SEC is C/O LADDER CAPITAL CORP, 345 PARK AVE, 8TH FL, NEW YORK, NY, 10154.
Insiders trading at Ladder Capital Corp
Over the last 7 years, insiders at Ladder Capital Corp have traded over $323,100,182 worth of Ladder Capital Corp stock and bought 94,100 units worth $1,418,748 .
The most active insiders traders include Partners Fund Iii Lpgi Ladd…, Howard Park, and Investment Management Corp ….
On average, Ladder Capital Corp executives and independent directors trade stock every 51 days with the average trade being worth of $6,509,176.
The most recent stock trade was executed by Brian Harris on 3 May 2021, trading 4,223 units of LADR stock currently worth $50,592.