LIT COMMENTARY
The State Supreme Court starts it's war against the people, the poorest and most vulnerable in the State of Texas in order to keep the Wall Street bankers flowing with cash. It's appalling but it's nothing new. Texas Supreme Court has been corrupt for over 30 years based on the 60 minute documentary which LIT has previously highlighted and it won't change when you've got partisan politics and corrupt judges and justices on the bench. The only way it can change is if the citizens challenge the government and stop being controlled by fear. You've seen the PR Scam to keep Texas red in the last week with Gov Abbott and Sen. Ted Cruz rushing to free a felon who broke Texas laws repeatedly. They slammed the judge who was merely following Abbott's own executive orders.
At LIT, we can only shine the light on corruption in Texas and voice our dissenting opinions. However, for real change, it's up to the community of Texans and citizens to decide if they will be a voice as well.
Eviction proceedings and debt collections can resume this month, Texas Supreme Court orders
The state's highest civil court initially paused eviction proceedings and debt collections during the coronavirus pandemic. Those moratoriums are being lifted after more than 1.9 million Texans filed for unemployment.
Originally Published: May 14, 2020
Evictions and debt collection proceedings can resume in Texas next week, the Texas Supreme Court has ordered, after the court temporarily put both on hold during the coronavirus pandemic.
Eviction hearings can be held as soon as Tuesday, with orders authorizing evictions allowed starting May 26. That does not apply to certain tenants who are protected through the federal Coronavirus Aid, Relief and Economic Security Act, including renters in homes covered by federally backed mortgages. Tenants covered under that federal moratorium have protections through Aug. 23. Others may be protected through local orders, like those in place in Austin, Dallas and San Marcos.
Similarly, debt collectors can again garnish accounts starting later this month.
The state's highest civil court had put holds on both as Texans contend with the financial toll of the novel coronavirus, which has sent the state's economy toward a recession. More than 1.9 million people have filed unemployment claims with the state in the past two months.
Advocates had warned about what might happen when the moratoriums lifted, with some predicting a surge in evictions. Although some Texas cities are offering rental assistance programs, local programs have not met the demand, and there is no equivalent on the state level.
Critical protections were disappearing too early, critics said.
"In a time of crisis, to have your bank account frozen is a calamity," said Ann Baddour, director of the fair financial services project for the nonprofit group Texas Appleseed.
Christina Rosales, deputy director of the advocacy organization Texas Housers, said she is concerned for the housing safety of low-income Texans and fears a rise in homelessness.
"Experts are saying there is no visible end in sight for the COVID-19 crisis. The path ahead is unclear, and for people struggling to make the rent, being subject to an eviction could be jarring," Rosales said. "Not only that, but the effects of evictions have further downstream effects on all of us. Tenants will have their lives upended as a result of evictions, landlords may have an increase in empty units they can't fill and cities will have a homelessness crisis on their hands."
Rosales added, though, that there is a silver lining in the Supreme Court's order. Units and buildings that have federally backed mortgages are still protected from evictions through the CARES Act, and the new order requires landlords to state whether their properties are subject to this protection.
Heather Way, who directs the Entrepreneurship and Community Development Clinic at the University of Texas Law School, said the end of the high court's eviction moratorium may lead to a patchwork of enforcement across the state. Some cities and counties have put a hold on evictions during the pandemic. In some places, she said, justices of the peace may choose not to proceed with eviction hearings even now; the Supreme Court order says they "may resume," but does not require it.
David Mintz, vice president of government affairs for the Texas Apartment Association, did not immediately return a request for comment.
"I've already had one veteran calling me in tears, unable to pay because of loss of income due to COVID-19," said William Ritter, staff attorney with the Veterans Legal Assistance Program of the Texas Legal Services Center.
"The property manager said that he was going to be the first one in line at the court on May 19. So I expect to see a lot more of that."
For Ritter, the end of the moratorium is coming too early.
"People that have been unemployed are taking weeks to get their payment. Stimulus checks are also taking weeks. More time is needed for folks that are trying to save their homes," he said.
Disclosure: Texas Appleseed and the University of Texas at Austin have been financial supporters of The Texas Tribune, a nonprofit, nonpartisan news organization that is funded in part by donations from members, foundations and corporate sponsors. Financial supporters play no role in the Tribune's journalism.
Texas sees deadliest COVID-19 day so far with 58 deaths
Originally Published; May 14, 2020
DALLAS (AP) — Texas saw its deadliest COVID-19 day of the coronavirus pandemic so far, with state officials reporting 58 deaths during a time span between Wednesday and Thursday afternoon, according to state tabulations.
In Corpus Christi, 63 workers of the 747 employees, contractors and vendors at the STX Beef processing plant tested positive for COVID-19, Nueces County health officials said.
Also, the U.S. Supreme Court let stand a ruling that, for now, Texas does not have provide inmates at one prison with hand sanitizer, masks and unrestricted access to soap amid the coronavirus pandemic. The high court's decision upheld an appeals court ruling that had put a previous ruling on hold.
In Houston, meanwhile, a $15 million program that was created to help residents who have been hurt economically by the coronavirus and are struggling to pay their rent ran out of money within 90 minutes after applications were accepted online.
COVID-19'S DEADLIEST DAY
The Texas Department of State Health Services reports the number of deaths linked to COVID-19, the illness caused by the coronavirus, reached 1,216 Thursday, up from 1,158 Wednesday. State figures also show 116 COVID-related deaths over the past three days.
The number of confirmed coronavirus cases reported to the state rose by at least 1,800 in one day to almost 44,000 on Thursday. However, the true number is likely higher because many people have not been tested, and studies suggest people can be infected and not feel sick.
The biggest jump in the number of cases reported Thursday came in Dallas County, where 243 new cases were reported, bringing its total to 6,602. That was still second to Harris County, where 205 new cases reported Thursday brought its total to 8,621. The biggest increase in COVID-19-related deaths was reported in El Paso County, which reported eight new deaths on Thursday. The highest death toll remained in Harris County, where five new deaths reported Thursday brought its total to 188.
For most people, the new coronavirus causes mild or moderate symptoms, such as fever and cough that clear up in two to three weeks. For some, especially older adults and people with existing health problems, it can cause more severe illness, including pneumonia and death.
63 WORKERS AT SOUTH TEXAS MEAT PLANT TEST POSITIVE FOR COVID-19
The 747 workers at the STX Beef plant were tested for COVID-19 from Saturday through Wednesday, Nueces County Health Director Annette Rodriguez said. No evidence was found of food or food packaging being associated with coronavirus transmission, she said, and there have been no reports of meat contamination.
In a statement, STX Beef has said it is implementing extra safety precautions, including face masks, face shields, social distancing measures in break rooms and other safety measures.
On Wednesday, a JBS USA meatpacking plant in the Texas Panhandle accepted the state's offer to test employees for the coronavirus as officials try to contain a cluster of infections connected to the facility. Hundreds of cases of COVID-19 have been linked to the Moore County plant near Amarillo, and Gov. Greg Abbott has singled out the county as an area of concern.
Outbreaks have hit meat plants across the country. President Donald Trump has ordered them to remain open, but Democratic presidential candidate Joe Biden called the plants among "the most dangerous places there are right now."
HIGH COURT LETS STAND APPEALS COURT STAY OF INMATE COVID-19 RELIEF
Justice Samuel Alito's decision Thursday let stand a 5th U.S. Circuit Court of Appeals ruling that held up a lower-court order that Texas must take additional measures to protect the health of inmates at a prison that houses mostly older and infirm men.
The class-action suit was brought by two men who contend conditions at the Pack Unit, near Navasota, about 60 miles (97 kilometers) northwest of Houston, violate their constitutional rights.
After weeks of litigation and the death of one Pack Unit prisoner who had COVID-19, U.S. District Judge Keith Ellison had ordered Texas to take a number of additional steps to protect inmates there from the virus. He wrote the failure to do so showed "deliberate indifference."
RENT-ASSISTANCE PROGRAM RUNS DRY
In Houston, nearly 12,000 renters applied for the rent-assistance program on Wednesday. The program, to be paid for by federal funding from the CARES Act, was expected to help about 7,000 households.
"I knew going into it, that the need would be greater than the amount provided. That is why last week I sent a letter urging the federal leaders to commit at least another $100 billion to rent relief and $75 billion to homeowners being foreclosed," said Mayor Sylvester Turner. "We're hoping that Congress will do something."
The program was set up to provide qualified low-to-moderate income Houston residents up to $1,056 in rental assistance for each of the months of April and May.
Houston joins other cities in Texas, including Austin, Dallas and San Antonio, with similar rent assistance programs.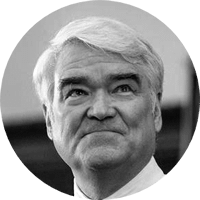 HECHT, NATHAN L. – PLACE 1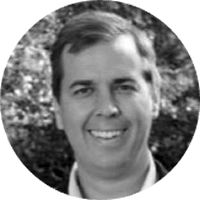 BLACKLOCK, JIMMY – PLACE 2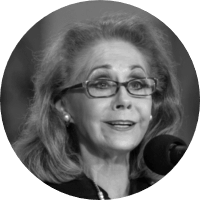 LEHRMANN, DEBRA – PLACE 3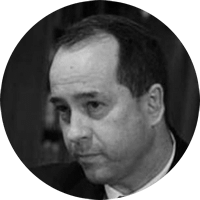 DEVINE, JOHN P. – PLACE 4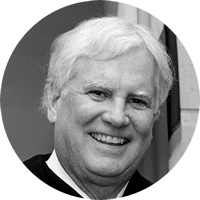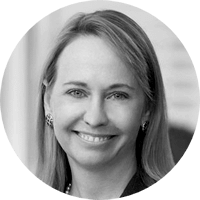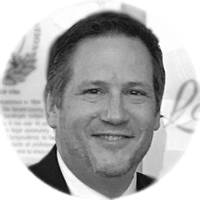 BOYD, JEFFREY S. – PLACE 7