Why Do Lawyer Crimes Receive Low Sentences?
LIT compared this lawyer's 4 year sentence and followed by 3 years supervised release – to a first time offender who received 45 years for a similar set of charges.
The Fifth Circuit panel on appeal affirmed, despite evidence of perjury and more. In the end this woman and her husband would be commuted by Obama after serving 14 years.
MAY 31, 2021
"The district court found that although Mr. Looney had shown by a preponderance of the evidence that the single statement identified in his motion to suppress was false or misleading, he had failed to prove that the affiant officer had acted deliberately or with reckless disregard for the truth when he included that statement in the affidavit."
Ms. Looney argues next that her 548-month sentence — effectively a life-sentence for an individual in her fifties with no prior convictions — violates the Eighth Amendment's prohibition against "cruel and unusual" punishments because it is "grossly disproportionate" to the crime she committed.
In sum, although we consider Ms. Looney's sentence to be unduly harsh for someone who has no previous conviction of any sort, "[i]t is for Congress to ameliorate the result of application of [statutory mandatory minimum sentences] if it deems it too harsh."
-U.S. v. Looney,  (5th Cir. 2008)
MARSHALL, Texas — An Atlanta, Texas, lawyer caught smuggling meth into the Cass County jail last year was sentenced to four years in federal prison this week.
Bryan Lee Simmons, 50, is currently ineligible to practice law in the Lone Star State, according to the State Bar of Texas website. Simmons appeared Thursday for sentencing in the Marshall Division of the Eastern District of Texas before U.S. District Judge Rodney Gilstrap.
Gilstrap imposed a 48-month federal prison sentence to be followed by three years of supervised release. Should Simmons break the law or otherwise violate the conditions of his supervised release, he could be ordered to spend additional time behind bars.
Simmons has been in custody since his arrest in August 2019. Following his arrest, Cass County District Attorney Courtney Shelton said Texas Rangers had been investigating Simmons for at least a month and had him under surveillance.
At that time, Simmons was arrested on state drug and weapons charges.
A federal indictment charging with federal crimes lists four counts including conspiracy to distribute methamphetamine, possession of methamphetamine with intent to distribute, and two counts of carrying a firearm in furtherance of a drug trafficking offense.
Simmons pleaded guilty to the conspiracy charge in September.
The remaining counts were dismissed at sentencing on an oral motion by Assistant U.S. Attorney Jonathan Hornok. Simmons was represented by Assistant Federal Public Defender Kenneth Hawk.
Simmons' arrest last year is not his first.
In 2009, Texas Department of Public Safety troopers arrested Simmons for allegedly driving while intoxicated in Bowie County. He was on his way to the Bowie County Courthouse in New Boston, Texas, where he was expected to give opening arguments for the defense in a murder trial.
Simmons was involved in a single-car accident June 16, 2009, on state Highway 8. Simmons was suspected of being intoxicated and booked into the Bowie County jail in Texarkana, Texas, according to records. He was released the same day on a personal recognizance bond.
A mistrial was declared in the murder case and Simmons was later ordered by retired 102nd District Judge John Miller to reimburse the county $318 for the cost of the 53-member jury panel.
Records show the DWI charge was filed in Bowie County Court at Law as driving while intoxicated, first offense, but later dismissed in 2011.
Mary Beth Looney – serving 42 years is NOW FREE thanks to First Step Act
DEC 19, 2016 | REPUBLISHED BY LIT: MAY 31, 2021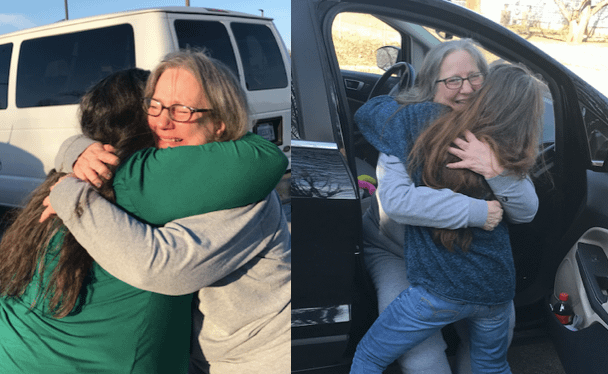 Mary Beth has since been released after writing the following email below, we have spoke a few times and she could not be happier:
Recent email from Mary Beth on 8/10/19 regarding her husband who will be released under the "Elderly Release program" of First Step Act.
"I am happy to inform you that my husband Donald Looney "Dody" is finally going home on the over 60 years old, to home confinement!!
I applied for the over 65 compassionate time reduction release and was denied.
The reason given was "although you qualify we do not want to minimize the severity of your crime by reducing your sentence."
In the mean time I filed for the Elderly Release home confinement and they are trying to get me out of here ASAP.
There has been a couple of set backs trying to do the paperwork right cuz my case manager is new and has never done this before.
So with my husband on his way home I will finally get to hear his voice in the first time in over 13 yrs, so half of me is already home.
I thank God for having Obama giving me clemency, the Congress/Senate giving me a second chance and for you supporting all of us going through this.
The way you keep pushing and do not give up!!!
I didn't and I am still pushing… Like I say first Thank God, Thank You!!
Mary Beth Looney"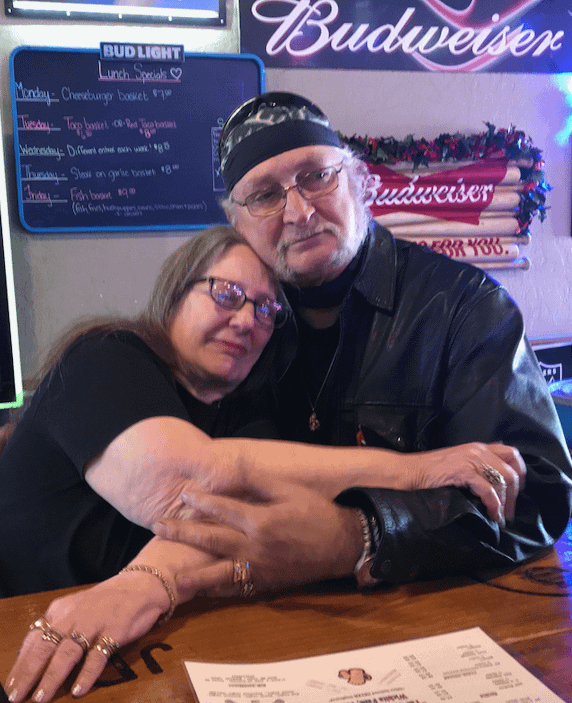 Congratulations to Mary Beth Looney who received clemency on 12/19/16 but still had to serve 6 more years.
Thanks to the First Step Act Mary Beth was released on 12/5/19 as was her husband Donald, "Dody" Both received the Elderly release program.
Name: Mary Beth Looney
Race: White
Marital Status: Married
Age: 66
Children: 2 Girls, 8 Grandkids, 3 step children,
Raised: Hiawatha, KS
Charged: Oklahoma, but indicted in Texas
Will live: Wichita Falls, TX
Charges: Conspiracy to distribute Meth. possession of meth, and 924C Gun – 2 charges stacked
Sentence: 46 years (548 months – deducted to 511 after 2 pt reduction) 42 years 7 months
Served: 14 years
Started sentence on: Dec 1 2005
Priors: None
Conduct: Perfect
Release date: 03/24/2021
Clemency status: CP 14 Mr. Jason Hawkins filed. Granted!
Supporters: CAN-DO Foundation, The LOHM, Malik King, EPIC, family and many friends.
Incarcerated: Carswell, FMC Ft. Worth.
Accomplishments: GED, numerous ACE programs, served as an usher in church, worked UNICOR for 5 1/2 years until the factory closed, Hospice program
The Looneys Life Sentences are Commuted
DEC 21, 2016 | REPUBLISHED BY LIT: MAY 31, 2021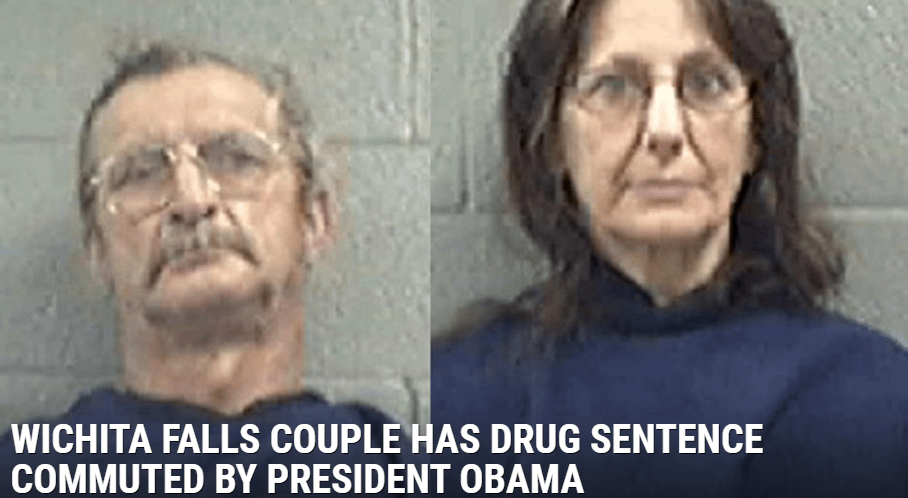 Among the 153 federal prisoners to receive commuted sentences this week by President Obama are a Wichita Falls couple convicted of selling meth.
Donald Steven Looney and Mary Beth Looney were sentenced in 2006 to nearly 50 years in prison for the distribution of "ice", a pure form of meth.
The couple were arrested in August 2004 after delivering 23 grams of meth to an undercover agent that was part of an investigation by the Bureau of Indian Affairs on drug trafficking at Red River Casino.
Officials from the North Texas Regional Drug Task Force and Wichita Falls Police Department searched the couple's home and found 150 grams of Ice, with a street value of $15,000, drug related paraphernalia, and firearms and ammo strategically stashed around their home for defense if the place was raided.
The Looneys were ultimately convicted of conspiracy to possess with intent to distribute a controlled substance; possession of a controlled substance with intent to distribute; and use of a firearms during a drug-trafficking offense.
The Looneys sentences were commuted to a little less than half their original sentences, only having to serve another 8 years in prison after serving a decade.