Jack Stick found guilty in DWI trial
Originally Posted; Aug. 28, 2016
After two hours of deliberations, a Travis County jury on Monday night handed former Texas health commission lawyer Jack Stick a guilty verdict for driving while intoxicated.
A punishment had not been agreed upon as of press time. The attorney and former state representative faces between three and 100 days in Travis County Jail or up to two years' probation and a $2,000 fine for the misdemeanor.
In testimony that began Friday, prosecutors sought to show that Stick had been driving erratically and refused field sobriety tests in an attempt to avoid incriminating himself, though his blood-alcohol content level that night had been above the legal limit of 0.08. His defense called into question the reliability of those results and contends that the officer who pulled Stick over had no probable cause to arrest him for driving while intoxicated.
The trial comes months after Stick garnered notoriety for his role in the state contracting troubles at the Health and Human Services Commission, from which he resigned as chief counsel in December following an American-Statesman investigation into how he brokered no-bid, multimillion-dollar deals with Austin data analytics company 21CT.
Stick, 49, was pulled over around 11 p.m. on Sept. 11, 2012, in Central Austin near West Sixth and West Lynn streets for speeding, drifting across lanes and failing to signal, according to court records. In video recorded by a police dashboard camera, Stick is seen declining to submit to field sobriety and Breathalyzer tests.
Stick, who at the time was deputy inspector general at the health commission, told police he was returning from a work engagement in downtown Austin and had up to four drinks. A blood test, which the defense had sought to keep out of the trial, revealed his blood-alcohol level to be 0.096.
Amid heated questioning Monday, defense witness Gary Harold Wimbish, a forensic toxicology consultant, told jurors there were possibilities the blood test results could have been tainted. Wimbish said the test tube in the case contained a lower amount of sodium fluoride than required for an accurate reading and that it had been improperly sealed and appeared to have not been refrigerated at different times for a total of 26 days.
Defense attorney Brian Roark pointed to those concerns in closing arguments as he attempted to convince jurors that the test results had been flawed. But jurors could not consider any of the blood-alcohol evidence, Roark said, if they found officer Robert Gilbert had not had the probable cause to arrest Stick in the first place.
To emphasize he hadn't, Roark attacked the officer's credibility, saying the signs of intoxication Gilbert had annotated in his report — such as slurred speech and swaying — had been nonexistent in police dashboard camera video. "What this case is really about, folks, is basic fairness and reasonable doubt," he said.
But prosecutors Allison Tisdale and Greg Burton called the case "a litmus test to determine whether the laws apply equally to everyone."
"Don't reward him for knowing how to play the game right," Burton said.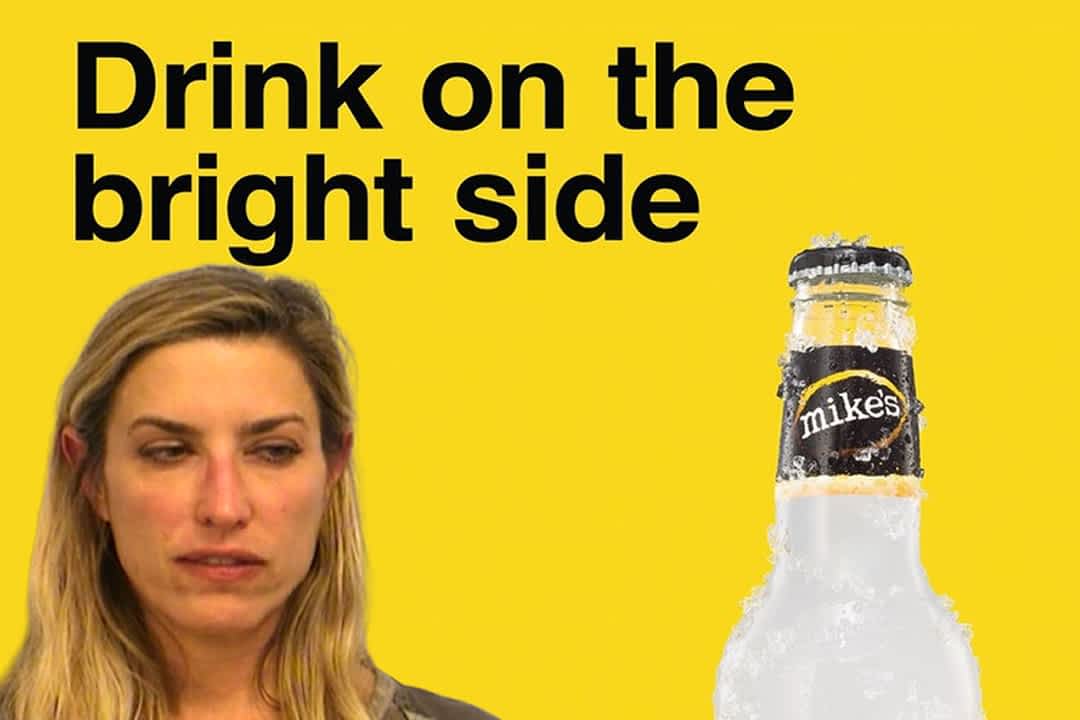 Despite overwhelming evidence Triana was intoxicated, she was alert enough to invoke her rights not to submit to breath tests or blood draws allowing her time to sober up.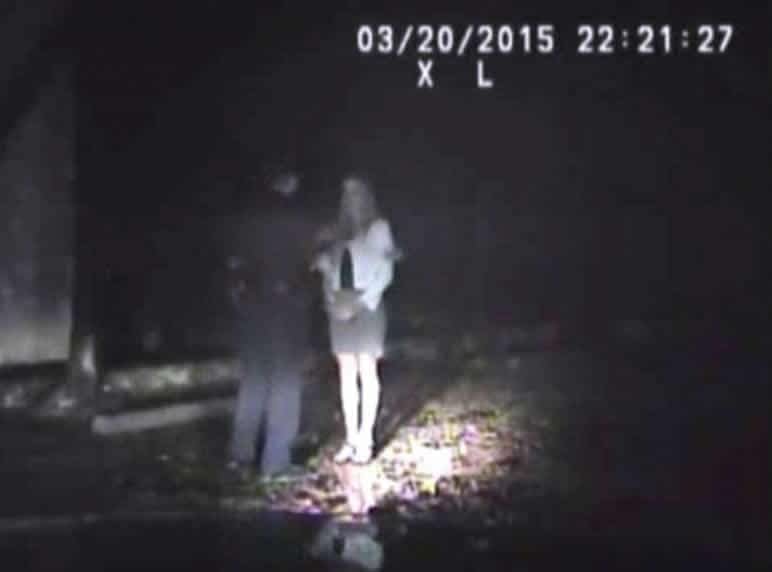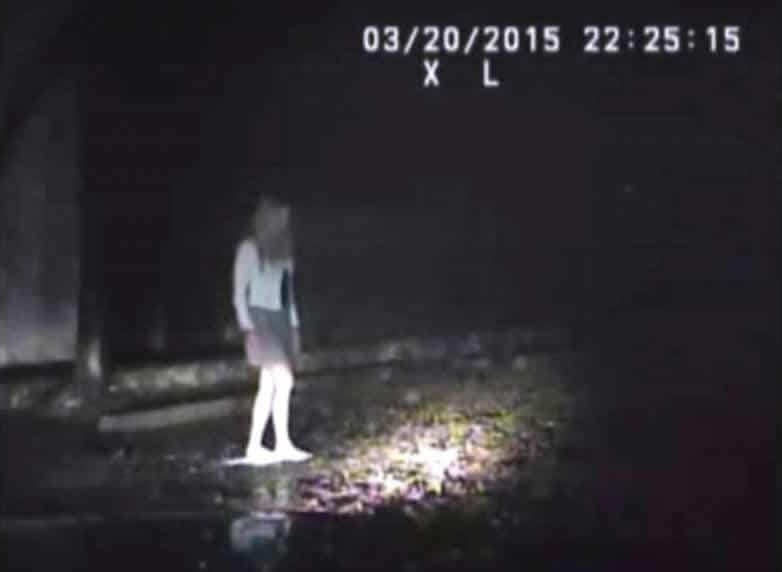 A Texas Official's D.W.I. Case Is Being Seen in a Softer Light
Originally Published; Sept. 27, 2014
AUSTIN — A top state official is stopped for drunken driving and refuses breath and blood tests. Police cite erratic driving and uncooperative behavior, and critics say the official is unfit to serve in public office.
This is not the case of District Attorney Rosemary Lehmberg of Travis County, the Democrat at the center of Gov. Rick Perry's indictment for abuse of official capacity and coercion of a public servant.
The incident involves Jack Stick, a Republican who is the top lawyer for the state's sprawling health care agency, which has been cited in a federal audit for failing to prevent the misspending of millions Medicaid dollars on medically unnecessary orthodontic services.
Mr. Stick's D.W.I. case is scheduled for a pretrial hearing next week after two years of delay, but has received little attention from politicians or the news media.
There are crucial differences in the cases. Ms. Lehmberg pleaded guilty, spent 45 days in jail and expected to resume her job without issue.
Mr. Stick, stopped by Austin police on Sept. 11, 2012, has fought the charge, leaving the case unresolved.
A video showed Ms. Lehmberg shouting at jail staff, kicking doors and being physically restrained.
Mr. Stick can be seen on a police video arguing with an officer about taking a field sobriety test, and he was deemed "uncooperative" in the arrest report.
But he did not act belligerently or resist arrest.
In Ms. Lehmberg's case, Mr. Perry said he had lost confidence in her ability to oversee $7.5 million in state funds, which he eliminated with a veto, that were destined for her office's state public integrity unit, which focuses on public corruption.
Mr. Stick, on the other hand, has been promoted and helps oversee a $49 billion state agency, the Health and Human Services Commission, at a time when it is being scrutinized for its Medicaid spending and some health care providers are complaining about unfair treatment.
"There is certainly inconsistency," said State Representative Richard Peña Raymond, a Democrat who heads the House Committee on Human Services, which oversees the commission.
"The argument on Lehmberg was, 'I'm going to veto money because she clearly doesn't have the trust' " of the public, he said.
In Mr. Stick's case, Mr. Raymond said, his trustworthiness as a public servant was never made an issue.
Glenn Smith, director of the liberal Progress Texas PAC, said Mr. Stick's arrest should not have gone so unnoticed.
"The current leadership in Austin sure does seem to have somewhat of a double standard when it comes to judging people who have these difficulties," Mr. Smith said. Governor Perry "is posturing, trying to take this sort of ultimate moral high ground in regards to the district attorney," he added, while staying silent when he had nothing to gain or the situation involved "people in positions of power in his own party."
Calls to Mr. Perry's office were not returned, and Mr. Stick declined to comment.
Mr. Stick's current boss, Dr. Kyle Janek, the agency's executive commissioner, said the circumstances of the two cases were different. "There is no doubt as to what took place with the other case. Admission of guilt, punishment meted out," Dr. Janek said of Ms. Lehmberg. "We are not there yet."
Corby Holcomb, assistant trial director for the Travis County attorney's office, said Mr. Stick faced an Oct. 2 pretrial hearing where witnesses would be present.
Mr. Stick's lawyer, Brian Roark, has asked the judge to throw out the dashboard camera video of Mr. Stick's arrest — along with anything the police collected, wrote or said regarding the case — because Mr. Stick claims to have been detained without probable cause.
According to police records, Mr. Stick said after being arrested that a blood test would exonerate him. But the records show he refused any form of field sobriety, breath or blood test. He gave blood after a search warrant was issued that night.
A lawyer, Mr. Stick said at the time of his arrest that his defense of "hundreds" of D.W.I. suspects had led him to believe sobriety tests were inaccurate. "I do not think I would be successful in my field sobriety test," Mr. Stick told the officer. "I'm just saying for people like me who are apprehensive about taking a test, who are nervous — my knees are shaking."
Mr. Stick told the arresting officer he had four drinks earlier that night: a glass of wine and three manhattans. "I was working," Mr. Stick told police. "I met some people."
Stephanie Goodman, a spokeswoman for the health commission, said she did not know what state agency work Mr. Stick was doing that night. Records show he was stopped shortly before 11 p.m. on a Tuesday.
Dr. Janek said Mr. Stick had done "a good job" at the agency. "Jack is conscientious in his work," Dr. Janek said. "He works very hard to get the information I need out of our counsel, and he is working very hard to open up the process and the office of chief counsel."
As the deputy inspector general, Mr. Stick worked in the office responsible for detecting fraud and waste. Dr. Janek said that office had been very aggressive in going after suspect providers.
Some health care providers, however, say the agency has treated them unfairly. The advocacy group Texas Dentists for Medicaid Reform has singled out Mr. Stick for what they say is inappropriate treatment of providers who were investigated for fraud. Dr. Paul Dunn, a Levelland, Tex., dentist, is one. Dr. Dunn disputed Mr. Stick's quality of work at a legislative hearing in June.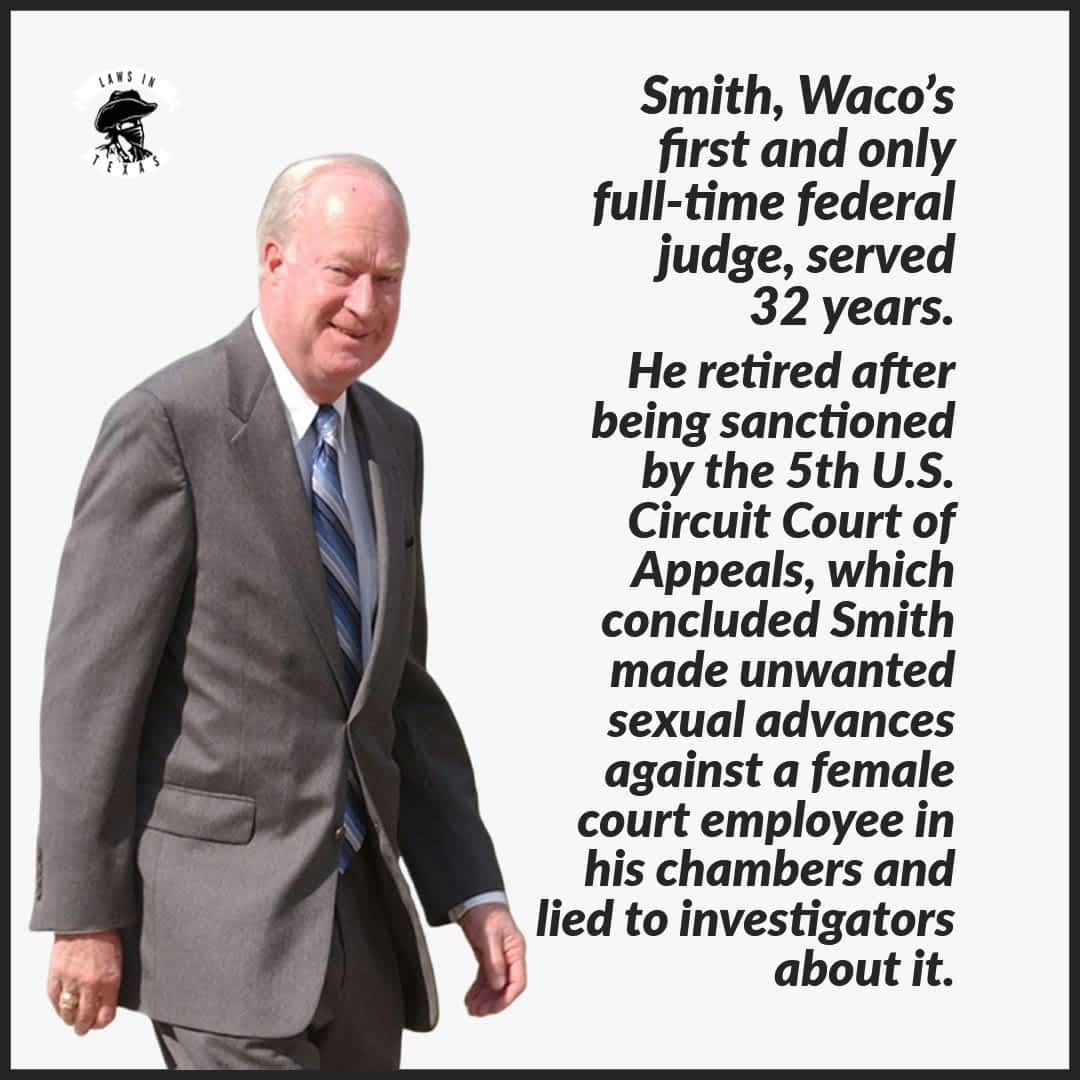 Dr. Dunn's practice came under investigation in January 2013, and its Medicaid reimbursement payments have been delayed — a federal requirement during such investigations.
"He has my life in his grip and has basically destroyed it," Dr. Dunn said. "He told me in the first meeting we had, 'You didn't commit fraud,' but the way the system is set up, he has got me on a payment hold and only he can turn it loose. He has bankrupted my business."
The commission is blaming a private contractor, a subsidiary of Xerox, for failing to properly review and process Medicaid claims since 2008, and providers have been investigated for fraud in droves.
Ms. Goodman acknowledged that Mr. Stick had rubbed some providers the wrong way but that his work had been in the service of taxpayers.
"To be honest with you, he ruffles feathers because he can be very frank in his discussions," she said. "That doesn't make the decisions wrong. In fact, I think they've been the right decisions for the taxpayers and the agency. Strong actions sometimes make you enemies."
Trump's unsupported claim of voter fraud appears to have Texas roots
Gregg Phillips, a former Texas official with the Health and Human Services Commission, appears to be the source of Trump's unsubstantiated claim that "millions" of people voted illegally in the race for the White House.
Originally Posted; Nov. 28, 2016
When President-elect Donald Trump tweeted Sunday — without evidence — that "millions" of people voted illegally in the race for the White House, he invited a wrath of condemnation for again stoking doubts about the U.S. election system.
In addition to winning the Electoral College in a landslide, I won the popular vote if you deduct the millions of people who voted illegally

— Donald J. Trump (@realDonaldTrump) November 27, 2016
But in Texas, he found at least one fan: Gregg Phillips, a former Health and Human Services Commission executive who appears to be the source of the unsubstantiated claim. In the days following the election, the self-styled voter integrity activist said on Twitter that he has discovered that more than 3 million people who voted were not citizens — a claim later highlighted by InfoWars, a conspiracy theory website run by fellow Texan and Trump ally Alex Jones.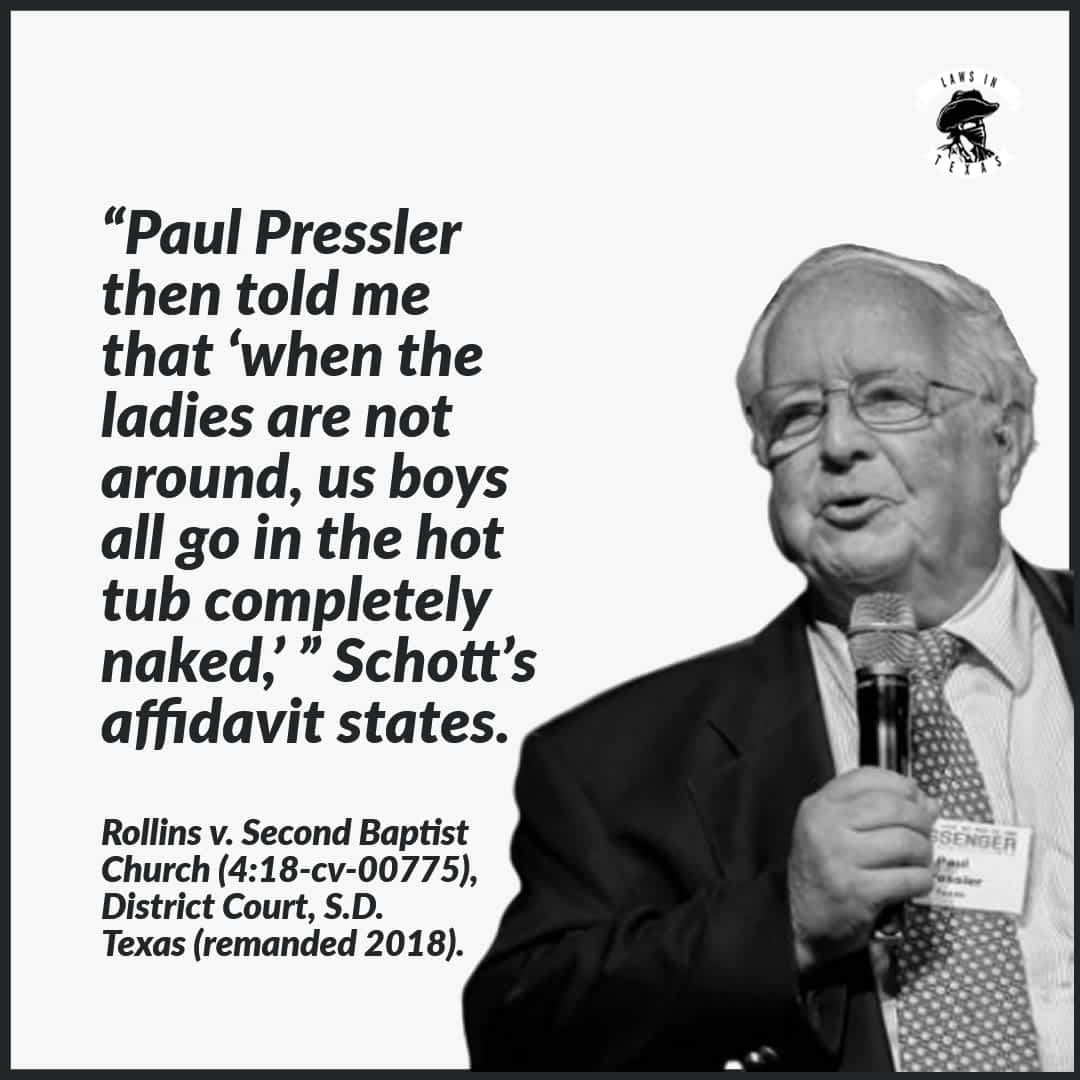 Phillips, who described himself on social media as founder of VoteStand, an election fraud reporting app, has declined to provide proof to the media, saying he will instead "release all methodologies, data and analysis directly to the public." He does not appear to have given any indication when that will happen, and efforts to reach him early Monday were unsuccessful.
While Phillips is re-emerging in the news following Trump's tweet Sunday, Texans may be more familiar with his tenure as an executive deputy commissioner at the state's Health and Human Services Commission. According to his LinkedIn profile, he held the position from March 2003 to August 2004, playing a big role in shaping the 2003 bill to privatize large parts of the state's social safety net.
By 2005, Phillips was beset with allegations of cronyism stemming from contracts signed at both HHSC and the Texas Workforce Commission. At the time, a Houston Chronicle investigation found he helped craft the privatization legislation in a way in which he personally profited along with a private consultant.
After leaving HHSC, Phillips went on to run AutoGov, a health care analytics firm where he still works. In 2015, AutoGov was mentioned in reports questioning the state's $20 million Medicaid fraud tracking software deal with Austin-based 21CT, which was not competitively bid. Jack Stick, the former top HHSC lawyer at the center of the scandal that led to a string of resignations and prompted multiple investigations, briefly worked for AutoGov.
Texas-based voting watchdog True the Vote, a group Phillips is affiliated with, released a statement Sunday following Trump's tweet saying it "absolutely supports President-elect Trump's recent comment about the impact of illegal voting, as reflected in the national popular vote."
"We are still collecting data and will be for several months, but our intent is to publish a comprehensive study on the significant impact of illegal voting in all of its many forms and begin a national discussion on how voters, states, and the Trump Administration can best address this growing problem," read the group's statement.