Marion County judge, wife plead not guilty in hit-and-run crash; judge won't resign
Originally Posted; Sept. 15, 2020 | Republished by LIT; 11 Oct, 2020
MARION, Ohio — A Marion County common pleas court judge was on the other side of the bench Tuesday morning, pleading not guilty, along with his wife, to fleeing from a June crash that seriously injured a man.
Judge Jason Warner appeared with his wife Julia, in front of a visiting judge this morning.
After the hearing, Warner's attorney said the judge had no plans to resign.
"Absolutely not. Zero plans," said Sam Shamansky, Warner's attorney. "He's innocent. He pled not guilty for a reason."
Warner and his wife face four felony counts in relation to the accident, which happened on June 2, shortly after midnight. The Warners' car turned left at an intersection, into oncoming traffic, hitting the car driven by a 19-year-old man. The man suffered serious injuries and was trapped in his car. The Warners drove away, according to reports from the Ohio State Highway Patrol.
Reports show that Julia Warner appeared at the patrol post the next morning to explain what happened and said that she was driving.
The call for Warner's resignation has grown. Marion's mayor, the county sheriff, and the county Republican party chairman have all called for him to step down.
Monica Reed, of Marion, led two different protests in front of the Marion County courthouse, calling for justice. She's concerned Warner is getting preferential treatment.
"If it would have been anyone else in the community, he would have already been arrested, in front of a judge, possible jail time," she said.
The Warners are now free on bond. Their next hearing is a status conference by phone in October.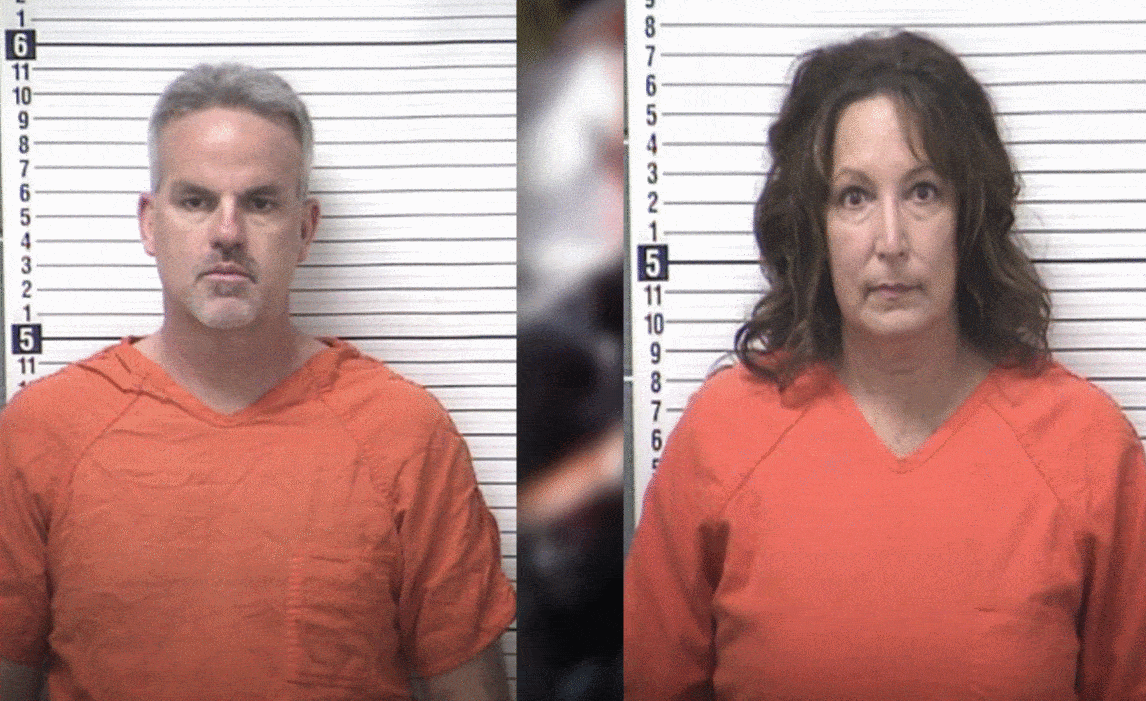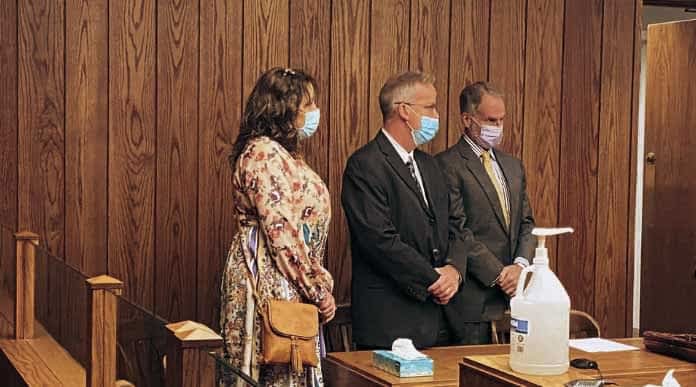 Source: Crawford County NowStanding ( left to right) Julia Warren,53, Marion Common Pleas Court Judge Jason Warner,50 of Marion (Center) and their attorney Samuel Shamansky of Columbus enter not guilty pleas to several felonies resulting from a June hit-skip accident in Marion. The Warner's were each placed on $15,000 bonds.
MARION — Marion County Common Pleas Court Judge Jason Warner, 50, and his wife Julia, 53 both of Marion appeared in Marion County Common Pleas Court Tuesday morning to be arraigned on multiple felony charges.
The couple is accused of leaving the scene of a hit-skip accident on June 4, 2020 on Somerlot-Hoffman Road in Marion. A 19 year old Marion man was left at the scene He was injured and taken to a hospital but released the next day.
Each of the Warners are each facing one count of complicity to vehicular assault, each felonies of the fourth degree and each punishable with up to 18 months in prison, two counts of complicity to vehicular assault, each third degree felonies and each punishable with up to 36 months in prison, two counts of complicity to leaving the scene of an accident, both fourth degree felonies punishable with up to 18 months in prison and two counts of tampering with evidence, each felonies of the third degree punishable with up to 36 months in prison.
In the felony charges of complicity to leaving the scene of an accident, prosecutors contend that the Warners knew the accident caused serious bodily injury to another person and still left the scene.
Appearing much thinner, gaunt and with completely gray hair, Judge Warner appeared with his attorney Samuel Shamansky of Columbus. For purposes of the arraignment only, Shamansky represented both the Warners. Also present in the courtroom was the victim.
The case is being presided over by Summit County Common Pleas Court Judge Patricia Cosgrove. Cosgrove has served 28 years on the bench and was appointed by the Ohio Attorney General Dave Yost.
Special assistant prosecutor to Ohio General Attorney Dave Yost, Margaret Tomaro will prosecute the case. Tomaro specializes in the prosecution of cases involving law enforcement.
On behalf of the Warners, Shamansky waived the reading of the indictment and entered not guilty pleas on their behalf.
Prosecutor Tomaro asked the court the for a $10,000.00 bond for each defendant. Shamansky argued for a personal recognizance bond. He noted the Warners had been lifelong residents. He reminded the court that Jason Warner was still a Judge and his wife has been 30 year veteran of the Westerville school district.
Judge Cosgrove took neither side's suggestion but set bond for each defendant at $15,000.00. She ordered 10% on $10,000.00 of the bond ($1000) and another $5000.00 from each.
"This is the court's policy on third degree felonies and I've done it this way for 28 years." Cosgrove said.
Cosgrove ordered the Warner's to have no direct or indirect contact with the victim. She also warned media of protocol in the case. "If we try it, we will try it in a court of law and not the media or the press."
A telephone pre-trail is scheduled for October 27, 2020 where Cosgrove will receive discovery cut off dates and motions in the case.
Judge Warner has been on a leave of absence from the court since August 3, 2020.