Judge Jerry Edwin Smith
Judge Smith of Houston, Texas, was appointed to the Fifth Circuit in 1987 by President Reagan. Prior to joining the bench, Judge Smith served as the City Attorney for the City of Houston
(1984-87), the Special Assistant Attorney General of the State of Texas (1981-82), and the Director of the Harris County Housing Authority (1978-80). Judge Smith also served on the State GOP Executive Committee from 1976-1987 and chaired the Committee from 1977-1978.
While in that position, Jerry E. Smith made several controversial statements, such as characterizing the League of Women Voters as the "plague of women voters" and referring to the International Women's Year Conference as a "gaggle of outcasts, misfits and rejects" with "perverted views."
Confirmation Hearing on: Jerry E. Smith, et al., Before the S. Comm. on the Judiciary, 100th Cong. 31-58, 31-32 (1987) (during the hearing, Sen. Leahy cited articles from the Houston Chronicle that had reported the nominee's controversial remarks).
Judge Jerry Edwin Smith: Mortgages-MBS-MERS and Attorney or Govt Related Cases where he presided on the 3-Panel
 April 9th, 2018
 May 16th, 2019
Document # 
… ORAL ARGUMENT HEARD before Judges King, Smith, Willett. Arguing Person Information Updated for:…
 April 24th, 2018
… ORAL ARGUMENT HEARD before Judges Higginbotham, Smith, Higginson. Arguing Person Information Updated…
This case is still 'Politically pending' an opinion as the Fifth Circuit ponders (for a very long time) the Constitutionality Question and legality of the CFPB.
 March 10th, 2016
 May 17th, 2016
… Before SMITH, PRADO, and COSTA, Circuit Judges. PER CURIAM
So this is fun: Judge Jerry Smith (5th Circuit) judged moot court @BYULawSchool today with three of his former clerks – Judges Allison Eid (10th Cir.), Jim Ho (5th Cir.), and John Nalbandian (6th Cir.) pic.twitter.com/fitsTHjwQp

— Gordon Smith (@professor_smith) February 15, 2019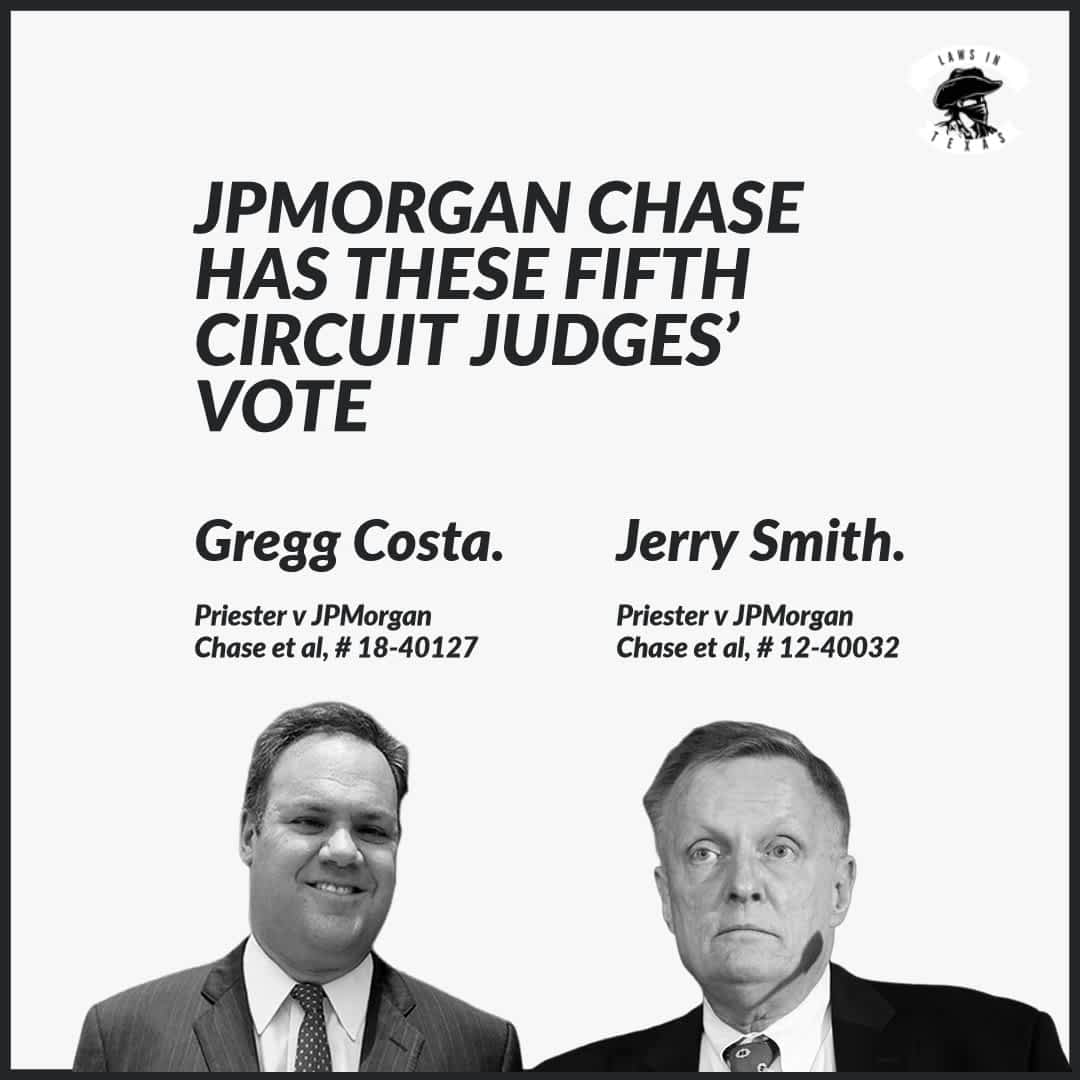 Why Is FDIC v Deutsche Bank and Goldman Sachs changed to Read as Merrill Lynch and Why do they not refer to the case number in the Lower Court, which is Shown Below as FDIC v Deutsche Bank…?
 February 6th, 2014
 August 18th, 2014
The Current Status of the case on remand is Goldman Sachs has been dismissed as a party, Arbitration thereafter between FDIC and Deutsche Bank Failed and they are now headed to trial.
Related Article: Judge Ellison of S.D. TX District Court Bites Back at Outrageous 5th Circuit Judge Jerry Smith's Opinion Over Zealously Protecting JPMorgan Chase by Attacking Ellison in Error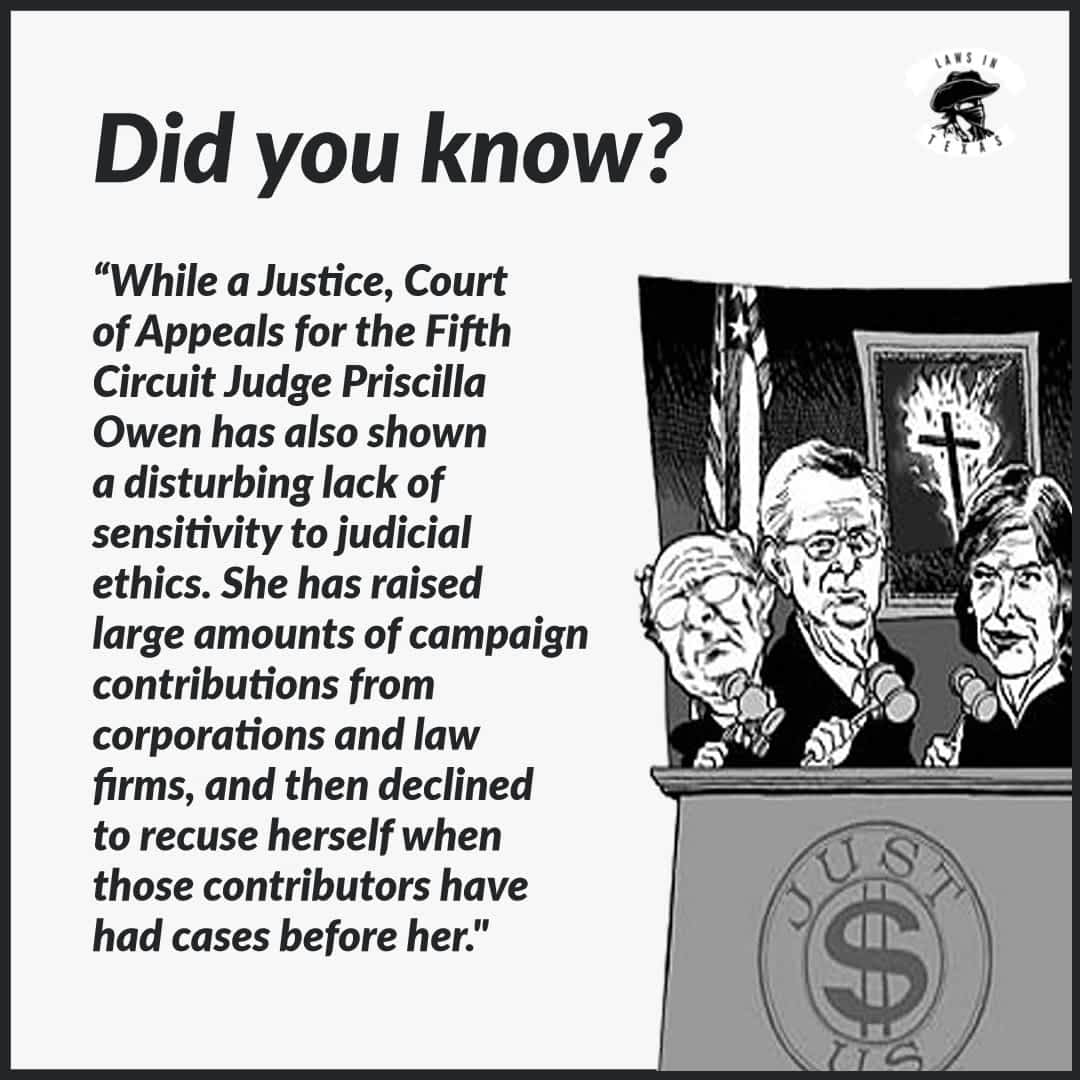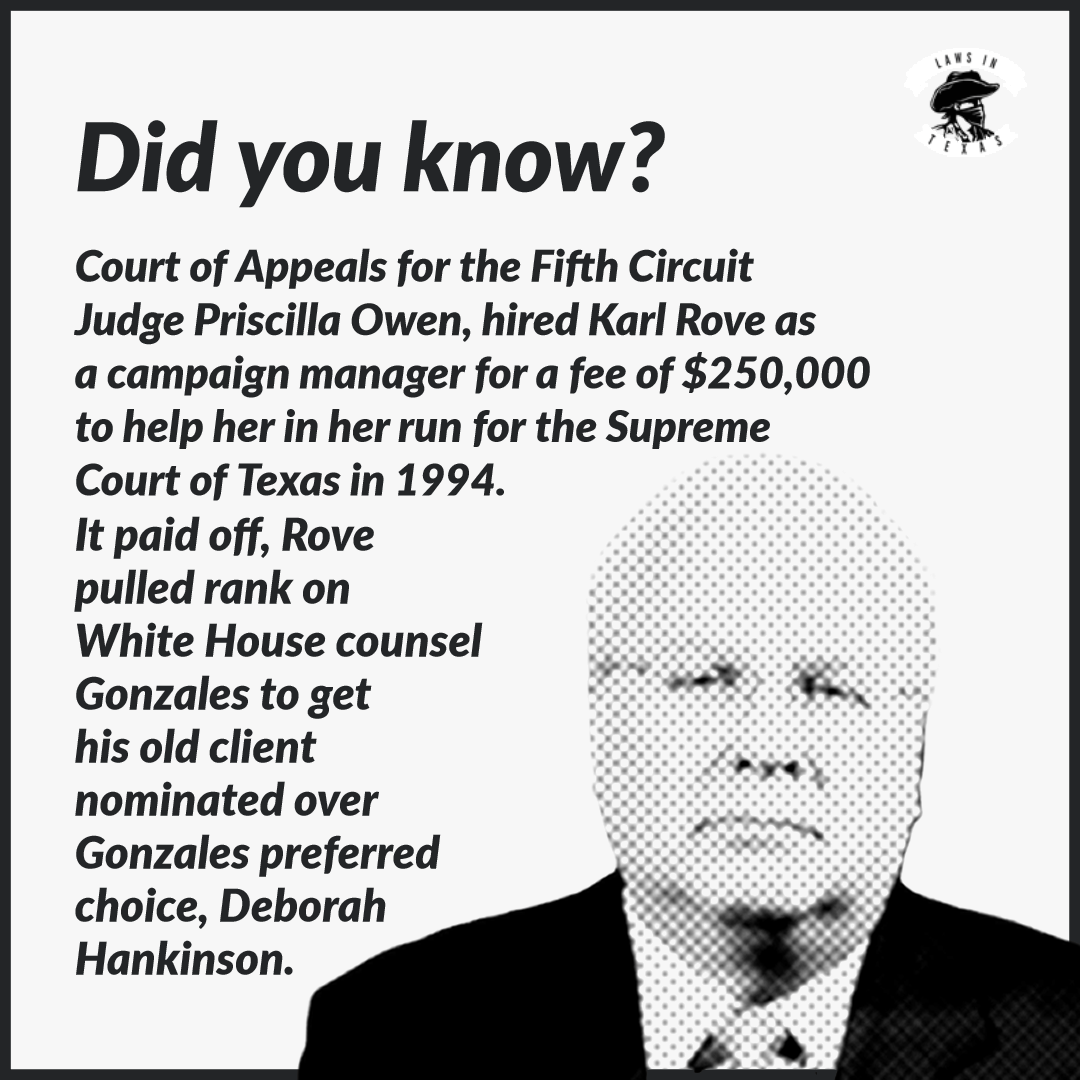 Jerry E. Smith is A Defender of Big Oil Companies
From 1973, following law school and a clerkship, to 1984, Judge Smith worked as a civil litigator at the firm Fulbright & Jaworski, where he concentrated on federal energy litigation.
He described his practice as "consist[ing] of working with groups of attorneys in various law firms representing major oil companies in lawsuits regarding the interpretation and enforcement of United States Department of Energy price and allocation regulations."
In three out of the ten cases Judge Smith described as being the most significant of his career, he defended big oil companies
Dorchester Gas Producing Co. v. Dept. of Energy: From 1979 to 1984, Judge Smith represented Exxon in a declaratory judgment action brought by several major petroleum refiners, including Exxon, Texaco, Phillips, Mobil, and Standard Oil, challenging natural gas liquids price regulations promulgated by the Department of Energy under the Emergency Petroleum Allocation Act of 1973 (EPAA). The petroleum refiners contended that the Department's method of calculating specific processing costs that could be passed through to customers resulted in "several hundred million dollars" of profit losses. The Department of Energy eventually prevailed on all claims.
Dougherty v. Continental Oil Co: Judge Smith represented Continental Oil Company (Conoco) in appealing an antitrust case brought by Conoco commission agents. The commission agents alleged that in the process of changing the way Conoco marketed its branded gasoline, it engaged in secret negotiations that shut commission agents out of the opportunity to become petroleum marketers. Judge Smith was successful in reversing the original verdict against Conoco and the case was subsequently settled.
Amoco Production Co. v. Dept. of Energy: Judge Smith represented Exxon and Sun Oil Company in a declaratory judgment action brought by numerous oil companies challenging Department of Energy regulations relating to natural gas liquids. The oil companies argued that the sale of natural gas liquids to corporate affiliates qualified as a "first sale" that allowed for upward cost adjustments. The oil companies were successful in obtaining summary judgment.
While Judge Smith did not report any financial investments in the energy sector between 2003 and 2008, in 2004 he attended a seminar hosted by the Foundation for Research on Economics & the Environment (FREE) in Big Sky, Montana, for which he was reimbursed transportation, lodging, and meal expenses.
FREE is a think-tank that promotes free-market environmentalism rather than environmental regulation and is funded largely by corporations like ExxonMobil and conservative foundations.19 FREE hosts industry-funded seminars for judges, often including leisure activities such as golf and horseback riding, to "explain why ecological values are not the only important ones."
The year that Judge Smith attended the seminar, FREE received $70,000 from ExxonMobil, of which $20,000 was for "Federal Judicial Seminars," $30,000 was for "General Operating Support," and $20,000 was for a "Climate Seminar."