Private [Criminal focused] Practice, of Course…
When you are charged with any kind of crime, it is an extremely stressful and upsetting experience.  At Murphy & Baker Law Firm, our understanding of the legal process is expansive and thorough.
With your future, freedom, and reputation on the line, you need the zealous representation of the professionals at the Murphy & Baker Law Firm.  We are proud to offer our clients personalized legal counsel to help you every step of the way.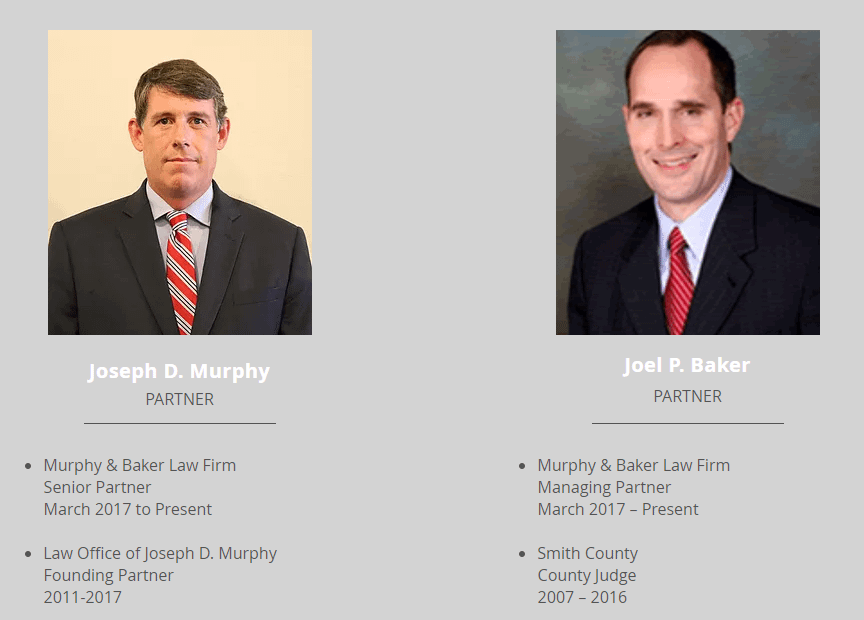 So What Happened First? (Yes, Keep Scrolling, there's more)
Judge accused of sexting while sitting on judicial conduct board (resigns)
Originally Published Date; March 14, 2016 
SMITH COUNTY, TX (KLTV) – (Warning: Story contains sexually explicit details)
An East Texas judge is facing serious allegations of explicit sexual behavior online while conducting government business.
Smith County Judge Joel Baker serves as chief judge for Smith County and served as vice chair on the State Commission for Judicial Conduct (SCJC). The accusations come from a woman who asked to remain anonymous and private investigator, Tim McLemee who specializes in digital evidence.
McLemee turned over a thousand explicit social media messages between the woman and Baker's personal social media page. McLemee, a 25-year law enforcement veteran turned investigator, said he took the woman's case at no charge out of curiosity.
"I personally wanted to know. 'Is this our county judge? Is this truly our elected county judge that's doing this?'" McLemee said. "What is he willing to do? How far is he willing to go?"
The woman said Baker sent her a friend request on Facebook last year. She said she's never met the judge and didn't know him personally.
"[Baker] has always been sexual with me, and he's made comments and [at first] I never reacted to them," the woman said. "Then in October when me and my boyfriend broke up is when it got really explicit."
After posting about the breakup on her page, she said she got a private message from Baker.
"He messaged me and said something along the lines like, 'hey how are you. I would love to come drink a glass of wine with you,' is how it started. That's how our initial contact was."
A friend recommended she contact McLemee to verify whether the messages originated from Baker or an imposter. Together, McLemee and the woman put together an aggressive plan to keep accelerating the online relationship.
The time stamps on the Facebook messages coincide with county business hours, taxpayer funded out-of-town conferences and judicial conduct hearings in Austin.
In one message sent on February 10 at 2:37 p.m., Baker explains that he's at a state committee meeting in Austin, looking "at complaints about judges." Dozens of sexually-charged messages follow.
"Had Joel Baker simply said 'I am in a very important court hearing. I cannot talk right now. I will contact you after I get off work today,'" McLemee said. "I would have had the utmost respect for that response."
In addition to the messages, the woman says she received nude photos of Baker exposing his genitals. The woman admits she consented to the sexual conversations and requested the photos, even sending some explicit photos of her own.
"Had she had something in his court or something that he could have been involved in ruling on, and he was engaged in this type of behavior with him, she could have absolutely attempted to blackmail him," McLemee said.
On February 26, Baker posted to his Facebook page: "Friends, there have been strange goings on in social media land…due to either fake or hacked social media accounts…I'm getting off social media for a while and maintaining a low profile."
KLTV repeatedly contacted Judge Baker for a comment on the allegations. After six days of no response, Baker texted KLTV late Monday afternoon denying that he initiated the contact with the woman and denies that he desired to have a relationship with her. Baker claims he was attempting to meet the woman to confront her and find out who was trying to "destroy his family." He also denies sending any explicit videos or photos.
Allowing a Bad Judge to Resign without anything on HIS State Bar of Texas Profile means the Public are not aware of this Attorney past Misconduct while in TWO high State Judicial Positions. It's just WRONG AT EVERY LEVEL.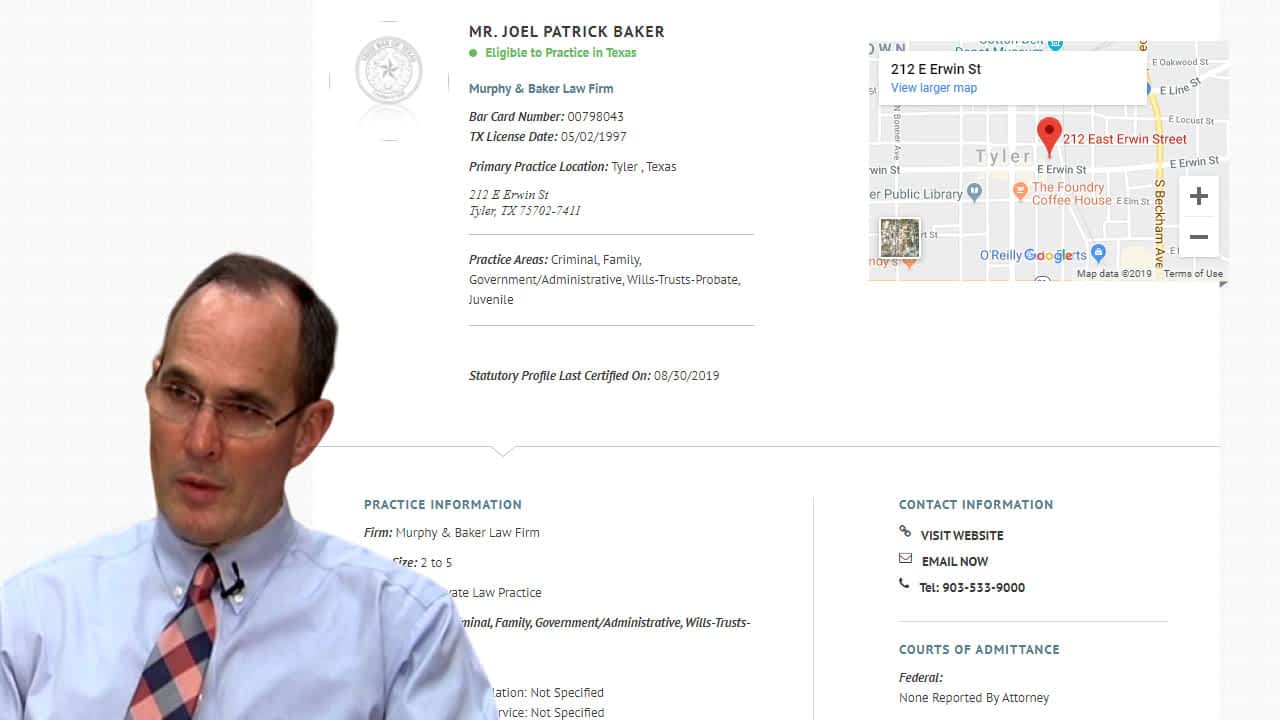 Baker submitted a resignation letter to the SCJC on March 4 saying: "I realize that it is vital that I restructure my life so that I and my family can become whole again. I have suffered a great amount of stress, anxiety, depression, and grief. These issues have affected me and my reaction to all the external pressure has almost caused the destruction of my family."
Of the explicit photos and video provided to KLTV, the background of one matches the hotel room stayed in by Baker during the SCJC meeting in Austin. Another photo taken from a vehicle shows characteristics matching the steering wheel and interior of Baker's car. This is based on photos taken of Baker's car by KLTV and McLemee.
Judicial Ethics and Conduct
Attorney Lillian Hardwick, a consultant and expert witness in attorney and judicial ethics, reviewed the facts obtained regarding Baker's activity.
Hardwick said the SCJC members will likely look at whether the conduct is considered "sexually inappropriate" for a judge, whether it brings "public discredit to the judiciary," and whether Baker exercised poor judgment in his use of social media.
"I think it would violate some of the canons in the code as well as the over-arching standard in the Texas Constitution," Hardwick said. "The members of the public are not held to that kind of standard because they are not sitting in judgment of other people's arguments and complaints."
Hardwick expects the SCJC will decide to investigate these claims to see if they violate the Texas Code of Judicial Conduct. In that situation, Baker would be left to defend himself in front of the same panel he has served on since being appointed by the Supreme Court of Texas in 2012.
"Perhaps [if] could be shown…in only one or two instances, was he actually conducting hearings," Hardwick said. "There may have been a recess. He may have been on a lunch break, something like that," Hardwick said.
The SCJC has not commented on Baker's resignation letter. Baker continues to be a member of the SCJC until a replacement is appointed. No civil or criminal charges have been filed against the Smith County judge, who has been elected to three terms since 2006.
Smith County residents call for judge's resignation. Update: State Commission on Judicial Conduct investigating judge following sexting allegations
Smith County Judge Joel Baker has resigned from the State Commission on Judicial Conduct.
Baker submitted his letter of resignation March 4, 2016. The county said serving on the commission is voluntary will not affect his service as an elected official. On Monday, the county released Baker's letter to Texas Supreme Court Justice Eva Guzman:
"After much thought, consideration and prayer, I have made the difficult decision to resign my position as the county judge representative on the State Commission on Judicial Conduct for personal and family reasons. My term as commissioner runs through the end of 2017, and, if it is the will of the court and the commission, I am more than happy to continue to serve until the Supreme Court decides on a replacement.
If it is helpful, I would suggest that your staff contact Gene Terry, the Executive Director at the Texas Association of Counties, for a recommendation on the right person to fill my position.
I truly appreciate the opportunity the Supreme Court has given me to work with this important commission, and it has truly been a professional privilege. If there is anything I can do to assist you with the replacement process, please contact me."
In a letter to the commission's executive director, Seana Willing, and obtained through an open records request, Baker expanded on his reasons for leaving, noting the death of a family member.
"Over the past year, I have been dealing with the loss of my father, great professional obstacles, and deeply personal emotions. I have suffered a great amount of stress, anxiety, depression, and grief. These issues have affected me, and my reaction to all of the external pressure has almost caused the destruction of my family. I want closure and healing for me and my family, and I need my priorities to be on my family first, and my job second.
After much thought, consideration, and prayer, I realize that it its vital that I restructure my life so that I and my family can become whole again. I know that I must take steps to improve my physical and emotional health and the well-being of my family. This realization has prompted me to make difficult decisions regarding professional responsibilities I have and commitments I have made, including my duty to the State Commission on Judicial Conduct.
For these reasons I intend to contact the Supreme Court and ask that they begin the process of selecting a new appointee to fill the county judge position on the commission. I will be happy to remain active on the commission and to fulfill my duties with regard to this important appointment until my positions is filled if that is the desire of the Supreme court and/or the commission.
It has truly been an honor and privilege for me to work with you and your staff along with all of the wonderful people who have served and continue to serve on the commission."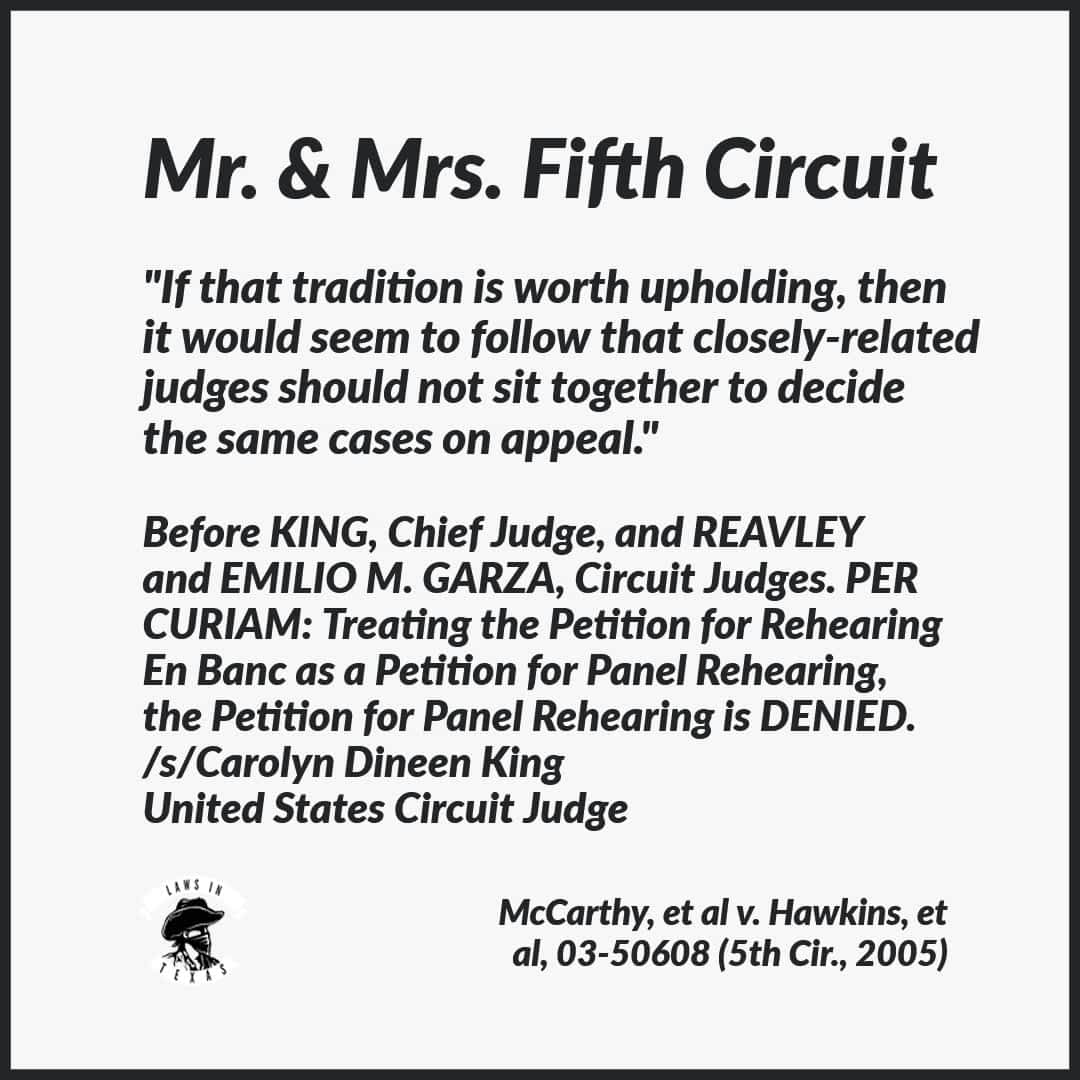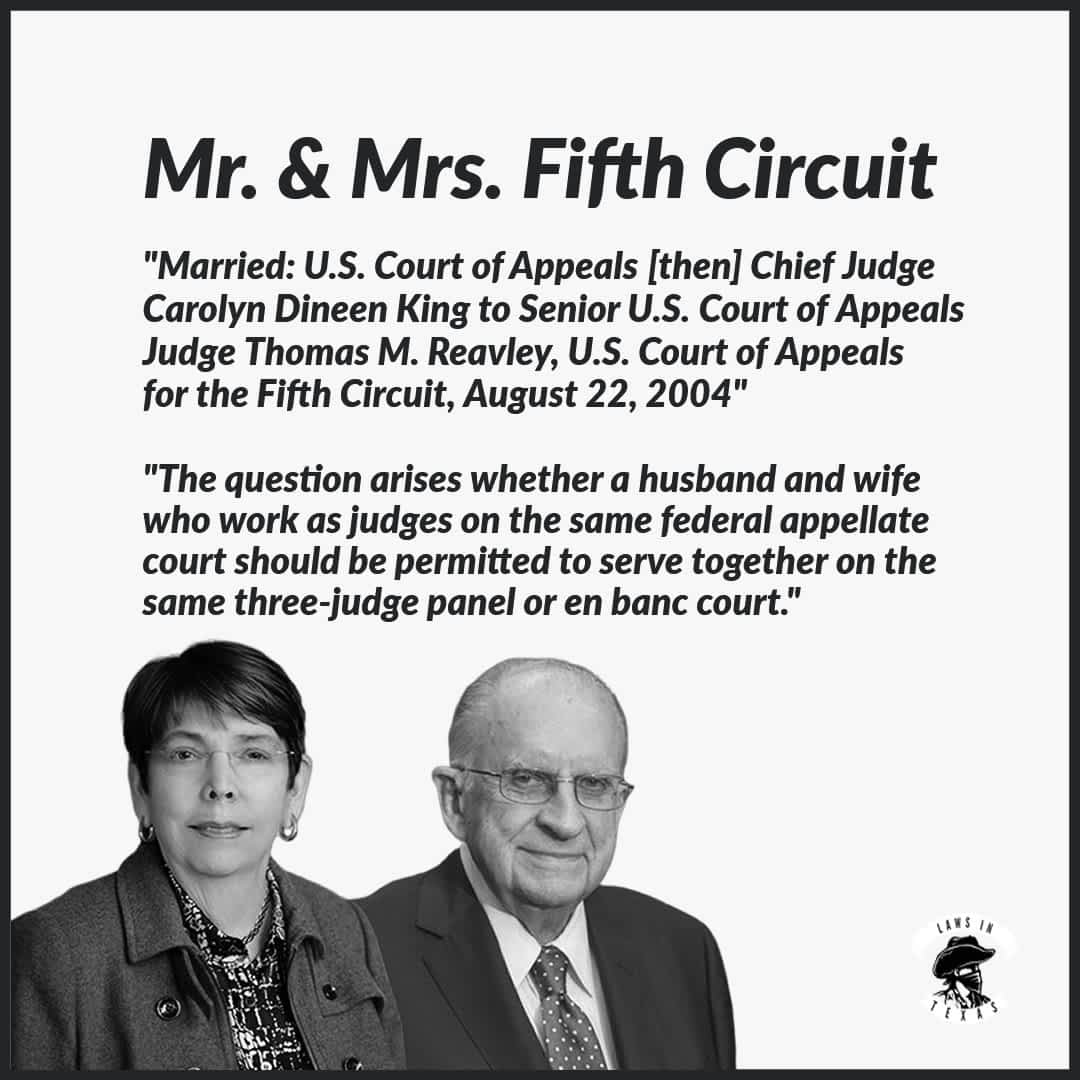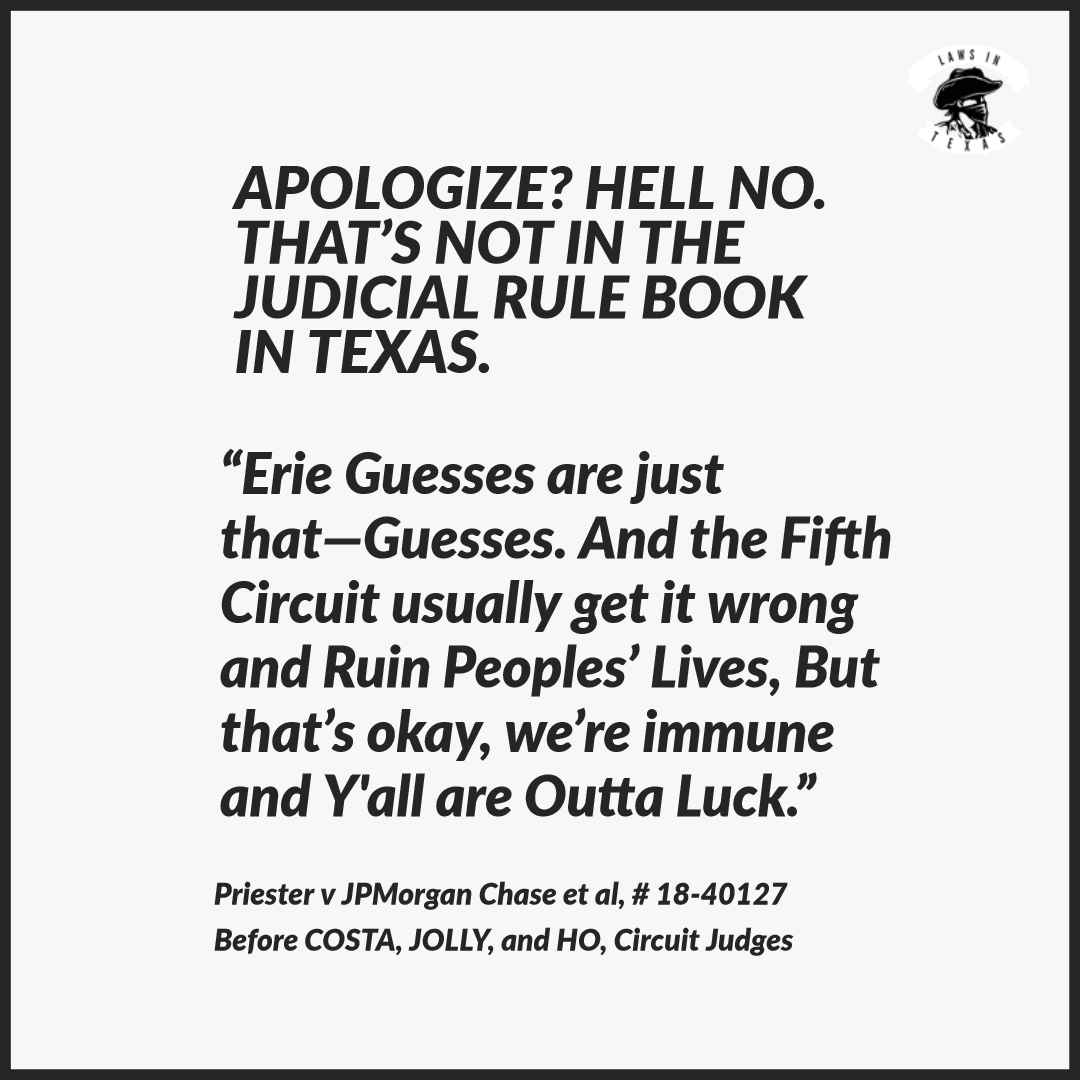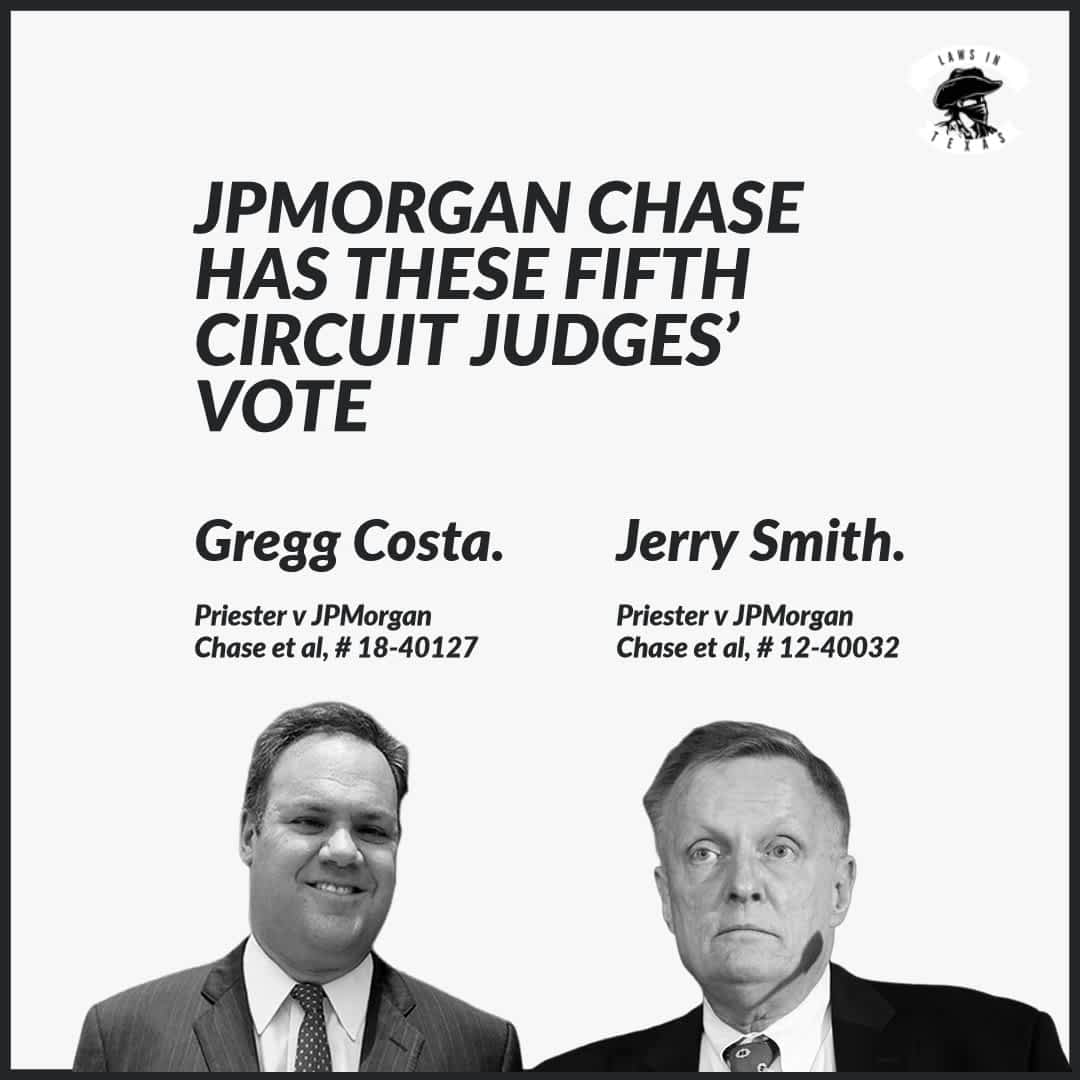 So What Happened Next? (See, we were not fibbin', here's Joels Mugshot)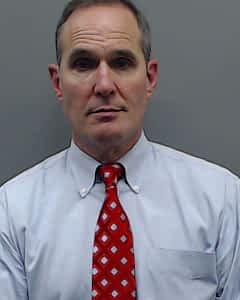 Smith County Judge Joel Baker booked on misdemeanor charges related to suspected open meetings violation
Originally Published Date; Jun 18, 2016
County Judge Joel Baker was booked into the Smith County jail on Friday on a misdemeanor charge of violating the Texas Open Meetings Act.
Smith County Sheriff Larry Smith said Baker turned himself in after 5 p.m. and was released as of 6 p.m. Friday.
Baker is charged with three counts of violating the Texas Open Meetings Act, a misdemeanor.
A warrant was issued Thursday from the Smith County Grand Jury, out of the 114th District Court, Smith said. Baker's bond was set at the maximum of $2,000.
In a statement, Baker called the matter a "political witch hunt."
"As the Attorney General and his supporters will agree, an indictment alone is no evidence of guilt or wrong doing." he wrote. "I am not guilty of these charges. At no time did I, or any member of the court, knowingly violate the Texas Open Meetings Act. I maintain this (investigation) was not a mission to find the truth, rather a political witch-hunt. I look forward to producing the true facts to a jury. I am confident a jury will find these charges to be frivolous."
If Baker is convicted of one or more of the charges, he would be removed from office. According to the Texas Association of Counties, a county judge can be removed for official misconduct.
"A judge or commissioner convicted for a violation of the Open Meetings Act is automatically removed from office," according to the organization's website.
The charges likely stem from an Attorney General investigation into Baker and the Commissioners Court after a complaint filed by Grassroots America – We the People on how the body handled a now-defunct contract to place unmanned speed cameras in county school zones.
The contract with Arizona-based company American Traffic Solutions was discussed in an executive session and approved by the court in August 2014.
Baker signed the contract in January 2015, and the matter became public months later in April, when a press release went out to local media. Commissioners said, at the time, they were unaware the contract had even been signed. The contract remains valid but inactive.
In May 2015, Grassroots America filed a complaint with the Texas Attorney General's Office for a possible breach in the Texas Open Meetings act, stating the contract was not fully vetted before the public.
"To those who would trivialize these alleged violations of the Texas Open Meetings Act, Grassroots America considers an official's oath of office, respect for the rule of law and respect for the public trust to be very serious matters," the watchdog group said in a statement Friday evening. "While nobody was robbed at gunpoint or physically assaulted in this case, we believe the public trust was violated and violated more than once. We believe when all of the facts are known in this case, it will be abundantly clear the citizens of Smith County deserved much better from their county government."
Baker, an attorney himself, said the Court followed the advice of its legal counsel.
The court is represented by Assistant District Attorney Phillip Smith, who is appointed to his post by District Attorney Matt Bingham.
"I will prove my innocence and not allow a certain political faction to label me as a criminal for adhering to the advice of legal counsel, who is assigned to advise the Commissioners Court by the Smith County Criminal District Attorney, the county's chief law enforcement officer," Baker's statement reads.
Bingham's office recused itself from the Attorney General's investigation, citing a conflict of interest, and TAC guidelines say the county cannot spend taxpayer money to represent Baker in the open meetings case.
As of Friday evening, no other members of the court had been charged.
Commissioners have confirmed they were interviewed by the FBI as part of a separate investigation into the matter, but the status of that investigation is unclear.
Grassroots America has filed a separate petition to have Baker removed from office, citing the American Traffic Solution deal and unrelated allegations that Baker was sending explicit photos to a woman other than his wife wile on county time.
That case is pending, although a visiting judge and an attorney pro tem have been appointed to hear the case.