LIT COMMENTARY
Published; Dec. 24, 2019
Former Abilene Attorney Burt Burnett seemed to have it all. The successful personal injury lawyer was a well-known local figure in the community and a hard-hitting trial lawyer. However, his success seemed to impact his personal life in a self-destructive manner. In 2013 he was arrested in his playboy Maserati and charged with DWI and unlawfully carrying a firearm.
He elected for a jury trial, no doubt relying on his trial experience and thought it would be a slam-dunk. It wasn't, the jurors came back from deliberations finding him guilty. The judge affirmed.
Burnett appealed and that required the appellate panels to opine a rather creative dismissal. Both the civil and criminal appellate courts bailed out one of their own, a Texas lawyer.  That saga ended in 2017. However, the ink had hardly dried in these cases when Burnett found himself in front of the Commission for Lawyer Discipline after several of his Personal Injury clients claim that they'd won settlements and yet Burnett was paying them a fraction of the agreed cash awards.
Burnett took the path of least resistance this time, no doubt on advice from his peers. He resigned. In Texas, you can reapply for your law license after 5 years if you resign. If you fight and lose, you have a chance of being disbarred, depending on how you rank with your judicial and legal friends. If you're disbarred, you'll never see your law license in Texas again.  It seems Burnett had burned out his legal friendships after his DWI bust and this near aggregated million dollar theft case would be a bridge too far for any kind of further favors.
So now it's damage-limitation. As he prepares for a 2020 criminal trial, where he has pleaded guilty, no doubt he's smartly assessed his colleagues, who have walked away after pleading guilty without even so much as a day in jail. You can read about that shocking result here. Burnett has a very good chance that Texas will be as lenient again. It's what he's relying upon for his New Year's resolution.
Abilene attorney Burnett found guilty of DWI Say the Jurors, Affirmed by the Judge
Original Publish Date; Thursday, December 5th 2013 | LIT Update; Dec., 24th, 2019
ABILENE, Texas – A Taylor County jury found a prominent personal injury lawyer guilty Wednesday of charges including driving while intoxicated.
Burt Lee Burnett, 46, was arrested in January after police said he got into an accident in his 2006 Maserati while under the influence of a substance. Officers said he also had a handgun with him.
The jury found him guilty of class B misdemeanor DWI (with an accident) and class A misdemeanor unlawful possession of a firearm. He will be sentenced on January 8, 2014. According to a spokeswoman in Judge Robert Harper's office, Burnett could face jail time, probation, fines or a combination of the aforementioned sentences.
Not So Fast, Sayeth Appellate Courts, He's Not Guilty because He's a Texas Lawyer
Original Publish Date; Oct. 1, 2017 | LIT Update; Dec., 24th, 2019
DWI Jury Charge Must be Tailored to Facts Presented at Trial
The Texas Penal Code § 49.04 prohibits the driving of a motor vehicle while intoxicated. Section 49.01(2)(A) defines intoxication as "not having the normal use of mental or physical faculties by reason of the introduction of alcohol, a controlled substance, a drug, a dangerous drug, a combination of two or more of those substances, or any other substance into the body."
In January 2013, a prominent Abilene personal injury attorney named Burt Lee Burnett was charged with driving while intoxicated after his 2006 Maserati was involved in a rear-end accident. The arresting police officers found a bottle for prescription pills in Burnett's vehicle. The other officer found some pills in Burnett's pocket. One officer believed the prescription pill bottle was for the pills found in Burnett's pocket.  He believed the pills were hydrocodone. One of the officers asked if Burnett had a prescription for hydrocodone. Burnett did not respond.
Pills Found at Scene Influence Charging Decision
Because of this discovery of pills, the State's charging instrument alleged that Burnett was intoxicated "by not having the normal use of his mental and physical faculties by reason of the introduction of alcohol, a controlled substance, a drug, a dangerous drug, a combination of two or more of those substances, or any other substance into the body."
In effect, the State's charging instrument precisely tracked the language of the statute as it was permissible to do.
Burnett elected to stand trial before a jury. The State requested and the trial judge gave a charge to the jury that also tracked the language of § 49.01(2)(A).
Objection to Language in Jury Charge
Burnett's lawyer timely objected to the entire "loss of faculties" statutory definition.  This was a great move by a smart criminal defense lawyer.
The trial judge overruled the objection.
The issue of Burnett's objection was straightforward: there was insufficient evidence presented at trial that Burnett was intoxicated on any substance other than alcohol.
The jury convicted Burnett. The trial judge imposed a probated sentence of 120 days in jail for eighteen months and a fine of $2,000.
Burnett appealed.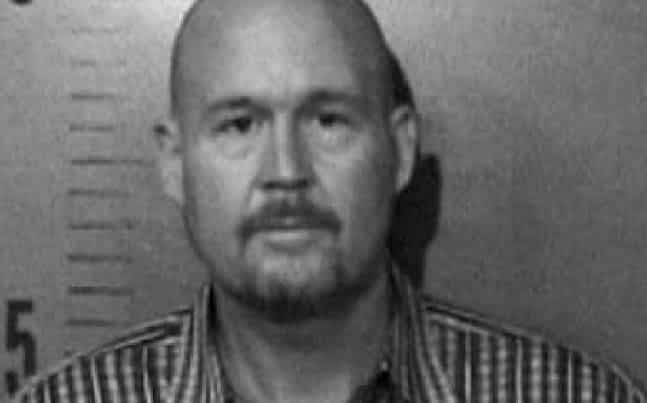 Appeals Court Reverses Conviction
On April 29, 2016, the Eleventh District Court of Appeals reversed Burnett's conviction and remanded for a new trial.
The Court of Appeals relied upon a 2011 decision by the Texas Court of Criminal Appeals, Ouellette v. State, which "suggested" it could be error to include the full definition of intoxication when there was no evidence of intoxication "by means other than alcohol." The appeals court pointed out that "there [was] no competent testimony [during Burnett's trial] upon which a rational juror could have found that Appellant consumed hydrocodone and that such consumption contributed to his intoxication."
In effect, the appeals court ruled that the jury charge should have included only intoxication by alcohol as the basis for the charge for which Burnett was being tried. This error, the court concluded, harmed Burnett's right to a fair trial.
"Because the pills became an integral part of this case and because the jury was permitted to find Appellant guilty of intoxication based on the introduction of pills into his system," the court said, "we find that the jury charge error in this case caused the accused to suffer some harm."
Texas Court of Criminal Appeals Upheld Reversal
On September 20, 2017, the Texas Court of Criminal Appeals upheld the court of appeals' reversal of Burnett's conviction. The court agreed with the court of appeals that the mere presence of a prescription bottle and pills in Burnett's pocket "was insufficient for a jury to rationally infer that the white pills were hydrocodone and that Burnett was claiming to have a prescription specifically for hydrocodone."
The Court of Criminal Appeals explained that "…although the trial court is obliged to include in the jury charge statutory definitions that affect the meaning of elements of the crime, Villarreal v. State, 286 S.W.3d 321, 329 (Tex. Crim. App. 2009), the charge must also be tailored to the facts presented at trial.
That is, the trial court must submit to the jury only the portions of the statutory definition of "intoxicated" that are supported by the evidence. To do otherwise is error."
Jury Charge Need to be Tailored to Facts Presented at Trial
The essence of both decisions is that before a jury charge can contain the full definition of intoxication beyond alcohol, the State must present credible evidence that the defendant was intoxicated by means other than alcohol and/or in conjunction with alcohol. The State's charging instrument can still track the language of § 49.01(2)(A), but the judge's charge to the jury cannot unless there is sufficient evidence presented at trial that would allow a rational juror to infer that defendant was intoxicated from a substance other than alcohol.    To allow such causes harm to the defendant because the other substance, pills in this case, becomes an integral part of the trial even though there is insufficient evidence to submit that theory to the jury.
Former Abilene attorney Burt Burnett pleads GUILTY to THEFT of clients settlement money
Published; Tuesday, October 29th, 2019
ABILENE, Texas — A former Abilene attorney pleaded guilty to stealing hundreds of thousands of dollars in settlement money from several of his former clients.
Personal Injury Lawyer Burt Lee Burnett, 52, of Abilene, admitted in court this week to second-degree felony charges — misapplication of fiduciary property.
The Taylor County District Attorney's Office recused itself from prosecuting the case because Burnett represented a family member of an employee of the Taylor County District Attorney's Office in a personal injury case.
The State of Texas Attorney General's Office and a judge from Comanche County presided over Burnett's case.
Burnett was a well-known Abilene personal injury attorney, but several of his former clients said that he did nothing to help them.
"It was July of 2012," said Nancy Edwards.
Edwards and members of her family were riding in their car when an 18-wheeler rear-ended them on Ranger Hill.
Edwards' family hired Burnett, who got them a $1 million settlement, but the family only received $90,000 instead of the $507,000 that they claimed that they were supposed to get after lawyer's fees.
"It just makes me so sad I can't hardly stand, he stole our money," Edwards said.
Burnett was indicted in May for allegedly doing the same thing to several other former clients of his.
According to court documents obtained by KTXS, Burnett pled guilty to not paying several of his former clients over $575,000.
The Texas Bar Association suspended Burnett's license to practice law in 2017.
Burnett later relinquished his license to practice law instead of possibly being disbarred.
Burnett had originally pled not guilty to two counts of misapplication of fiduciary property.
In 2018, Burnett claimed that he was not responsible for the money allegedly stolen from his clients and he said that someone at his law office was to blame for that.
Sentencing for Burnett is scheduled for February of 2020.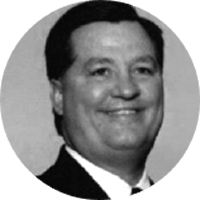 RESIGNATIONS
On February 13, 2018, the Supreme Court of Texas accepted the resignation, in lieu of discipline, of Burt Lee Burnett [#00787171], 50, of Abilene.
At the time of Burnett's resignation, there were eight pending matters against him alleging Burnett neglected cases; failed to communicate with clients; failed to provide written settlement disbursement statements to clients; failed to safeguard client funds; failed to promptly disburse funds; failed to return client files at the end of the representation; engaged in conduct involving dishonesty, fraud, deceit, or misrepresentation; and failed to respond to grievances.
Burnett violated Rules 1.01(b)(1), 1.03(a), 1.04(d), 1.14(a), 1.14(b), 1.15(d), 8.04(a)(3), and 8.04(a)(8).
He was ordered to pay $838,455.91 in restitution.