SDTX US District Judge Sim Lake is Quick to Restart the Race to Foreclosing on Homeowners for the Bankers, even before the Press Release Date of the Sale which HousingWire claim was Tuesday, 18th June, 2019.
Judge Sim Lake Entered Judgment for Ditech on June 14th, 2019. Now that's troubling to say the least.
Henry v. Ditech Financial LLC (4:18-cv-04414)
District Court, S.D. Texas
Mar 12, 2019
NOTICE of Bankruptcy Filing and Imposition of Automatic Stay by Ditech Financial LLC, filed.
April 01, 2019
ORDER granting 22 MOTION Plaintiff's Motion for More Time to file Response To Defendant Ditech Financial LLC'S Motion For Judgment On the Pleadings (Responses due by 4/15/2019.) (Signed by Judge Sim Lake) Parties notified.
June 14, 2019
MEMORANDUM OPINION AND ORDER Granting 17 MOTION for Summary Judgment on the Pleadings, 7 MOTION to Dismiss (Signed by Judge Sim Lake)
June 14, 2019
FINAL JUDGMENT. Case terminated on 6/14/2019 (Signed by Judge Sim Lake) Parties notified.(gkelner, 4) (Entered: 06/14/2019)
Here's the Financial Times Posting the Press Release, Again on 18th June, 2019. So how does a Texas District Judge Lift the Stay and Grant Foreclosure on June 14th, 2019?
New Residential enters into "stalking horse" Asset Purchase Agreement with Ditech to purchase certain assets in Ditech's Chapter 11 Bankruptcy
Acquisition of these assets, in addition to those already operated through NewRez and Shellpoint Mortgage Servicing, would further New Residential's position as an industry leading originator and servicer
NEW YORK–(BUSINESS WIRE)–Jun. 18, 2019– New Residential Investment Corp. (NYSE: NRZ, "New Residential", the "Company") announced today that it has entered into a "stalking horse" Asset Purchase Agreement (the "APA") with Ditech Holding Corporation ("Ditech") and Ditech Financial LLC ("Ditech Financial") to purchase substantially all of the forward assets of Ditech Financial. The final purchase price will be determined at the closing of the transaction based on the tangible book value of the related assets, subject to certain agreed upon adjustments. New Residential expects to finance the acquisition of these assets with existing financing facilities and cash on hand.
Under the terms of the APA, subject to certain conditions, New Residential has agreed to purchase, among other assets, Ditech Financial's forward Fannie Mae, Ginnie Mae and non-agency mortgage servicing rights ("MSRs"), with an aggregate unpaid principal balance of approximately $63 billion as of March 31, 2019, the servicer advance receivables relating to such MSRs and other net assets core to the forward origination and servicing businesses. Additionally, New Residential has agreed to assume certain Ditech office spaces and plans to make employment offers to a number of Ditech employees. Under the APA, New Residential will not purchase any of the stock or assets related to Ditech Financial's reverse mortgage business.
"We are confident that the acquisition of these select assets, operations and employees from Ditech will be complementary to our existing portfolio and business as well as beneficial to our shareholders and the long-term strategy of our Company," said Michael Nierenberg, Chairman, Chief Executive Officer and President of New Residential. "The acquisition of these origination and servicing operations from Ditech, in addition to those already operated through NewRez and Shellpoint Mortgage Servicing, will further our position as an industry leading originator and servicer."
"This stalking horse agreement represents a positive step forward in Ditech's court-supervised process," said Thomas F. Marano, Chairman of the Board and Chief Executive Officer of Ditech. "New Residential has a high-quality platform as well as the necessary expertise, operations and scale to efficiently manage these assets for the benefit of both New Residential and Ditechstakeholders."
If New Residential's bid is successful, the transaction is expected to close in the second half of 2019, subject to certain closing conditions including, among other things, (a) New Residential being identified in Ditech's bankruptcy proceeding as the winning bidder of the assets referenced in the APA, (b) the entry of a confirmation order by the United States Bankruptcy Court for the Southern District of New York that is acceptable to New Residential, (c) receipt of approvals from certain governmental and quasi-governmental agencies, and (d) other customary closing conditions. The sale of certain assets are also subject to receipt of third party consents. In the event the APA is terminated for certain reasons, including if Ditech accepts a higher or better offer from a competing bidder at the auction, subject to the approval of the Bankruptcy Court, Ditechmay be required to reimburse the Company for its reasonable expenses up to $6 million and pay the Company a termination fee of up to $30 million.
Sidley Austin LLP is acting as legal counsel and Moelis & Company LLC is acting as financial advisor to New Residential in connection with the agreement.
ABOUT NEW RESIDENTIAL
New Residential focuses on opportunistically investing in, and actively managing, investments principally related to residential real estate. New Residential primarily targets investments in mortgage servicing related assets and other related opportunistic investments. Following the acquisition of Shellpoint Partners LLC ("Shellpoint") in 2018, New Residential now also benefits from Shellpoint's origination and third-party servicing platform, as well as a suite of ancillary businesses including title insurance, appraisal management, real estate owned management and other real estate services. New Residential is organized and conducts its operations to qualify as a real estate investment trust ("REIT") for federal income tax purposes. New Residential is managed by an affiliate of Fortress Investment Group LLC, a global investment management firm.
ABOUT DITECH
Ditech is an independent servicer and originator of mortgage loans and servicer of reverse mortgage loans. Based in Fort Washington, Pennsylvania, Ditech services a diverse loan portfolio. For more information about Ditech, please visit Ditech website at www.ditechholding.com. The information on Ditech website is not a part of this release.
CAUTIONARY NOTE REGARDING FORWARD-LOOKING STATEMENTS
Certain information in this press release constitutes as "forward-looking statements" within the meaning of the Private Securities Litigation Reform Act of 1995, including, but not limited to the risks relating to the Transaction, including in respect of the satisfaction of closing conditions and the timing thereof; unanticipated difficulties financing the Transaction; unexpected challenges related to the integration of the Sellers' businesses and operations; changes in general economic and/or industry specific conditions; difficulties in obtaining governmental and other third party consents in connection with the Transaction; unanticipated expenditures relating to or liabilities arising from the Transaction or the acquired businesses; the Sellers' ability to service MSRs pursuant to agreements entered into in connection with the Transaction; uncertainties as to the timing of the Transaction; litigation or regulatory issues relating to the Transaction, the Sellers, the Company or the acquired businesses; the impact of the Transaction on relationships with, and potential difficulties retaining, employees, customers and other third parties; and the inability to obtain, or delays in obtaining, expected benefits from the Transaction. These statements are not historical facts. They represent management's current expectations regarding future events and are subject to a number of trends and uncertainties, many of which are beyond our control, which could cause actual results to differ materially from those described in the forward-looking statements. Accordingly, you should not place undue reliance on any forward-looking statements contained herein. For a discussion of some of the risks and important factors that could affect such forward-looking statements, see the sections entitled "Cautionary Statements Regarding Forward Looking Statements," "Risk Factors" and "Management's Discussion and Analysis of Financial Condition and Results of Operations" in New Residential's annual and quarterly reports and other filings filed with the U.S. Securities and Exchange Commission, which are available on New Residential's website (www.newresi.com). New risks and uncertainties emerge from time to time, and it is not possible for New Residential to predict or assess the impact of every factor that may cause its actual results to differ from those contained in any forward-looking statements. Forward-looking statements contained herein speak only as of the date of this press release, and New Residential expressly disclaims any obligation to release publicly any updates or revisions to any forward-looking statements contained herein to reflect any change in New Residential's expectations with regard thereto or change in events, conditions or circumstances on which any statement is based.
View source version on businesswire.com: //www.businesswire.com/news/home/20190618005269/en/
Source: New Residential Investment Corp.
New Residential Investor Relations
Kaitlyn Mauritz
212-479-3150
IR@NewResi.com
Ending months of speculation about how the company will survive amidst multiple bankruptcies, Ditech Holding is selling its forward and reverse mortgage businesses, the company announced Tuesday, 16th June, 2019.
New Residential Investment has agreed to purchase the stock and assets of Ditech's forward mortgage originations and servicing business, while Mortgage Assets Management will acquire the stock and assets of Ditech's reverse mortgage business, Reverse Mortgage Solutions.
Both agreements in the court-supervised sales label the buyers as "stalking horse bidders," meaning that if a better offer comes along, Ditech can bail on the deals and set up an auction to allow all bidders to compete for the sale.
The agreements are also subject to approval in Bankruptcy Court.
According to New Residential, its side of the deal includes Ditech's forward Fannie Mae, Ginnie Mae and non-agency mortgage servicing rights, with an aggregate unpaid principal balance of $63 billion as of March 31, 2019, the servicer advance receivables related to the MSRs and other net assets essential to the forward origination and servicing businesses.
New Residential will also assume some of Ditech's offices and said it plans to make employment offers to an undisclosed number of Ditech employees.
The final purchase price will be determined at closing based on the tangible book value of the related assets, subject to certain adjustments, New Residential said, adding that it expects to finance the acquisition of these assets with existing financing facilities and cash on hand.
The sale comes after years of turmoil at the nonbank, including two bankruptcy filings and an official boot from the New York Stock Exchange because of its low share price and market cap.
It all began in 2017 when the company, then known as Walter Investment Management,filed for bankruptcy after a long string of financial losses. The company completed a restructuring plan that eliminated $800 million in corporate debt and changed its name, emerging from bankruptcy a year later.
But that was apparently not enough to set the company on solid ground, as it filed for Chapter 11 just 14 months later. This time, it included its subsidiaries, Ditech Financial and Reverse Mortgage Solutions, in its restructuring plan.
At the time, Ditech said it was considering "strategic alternatives" that could include selling off some of the company's assets, changing the company's business model, or selling the company. In the end, it apparently chose the latter.
For the last year, some have speculated who would even want the assets of the struggling mortgage company.
In an article for the Institutional Risk Analyst, Christopher Whalen wondered aloud if the assets have any value left, and drew particular attention to RMS, Ditech's reverse mortgage servicing business.
Ditech said itself that RMS was operating at a sizable loss, noting that it incurred "significant losses" in 2017 and 2018 in a filing with the Securities and Exchange Commission, and said the trend was unlikely to turn around anytime soon.
But it seems someone found RMS valuable.
Through its Washington, D.C., office, Mortgage Assets Management manages portfolios of mortgage servicing rights, applying risk management initiatives and emphasizing a positive borrower experience, according to the company.
No details have been released yet on the specifics of Mortgage Assets' side of the deal.
For its part, Ditech is likely relieved to be moving forward, even as the company continues to battle it out with creditors in bankruptcy court.
"We believe the agreements with New Residential and Mortgage Assets position us to maximize value and create the best path forward for our stakeholders, including homeowners and customers," said Thomas Marano, chairman of the board and CEO of Ditech Holding.
"I would like to thank all of our employees for their continued hard work and dedication," Marano added. "As a result of their efforts, we have continued serving our customers throughout our court-supervised process."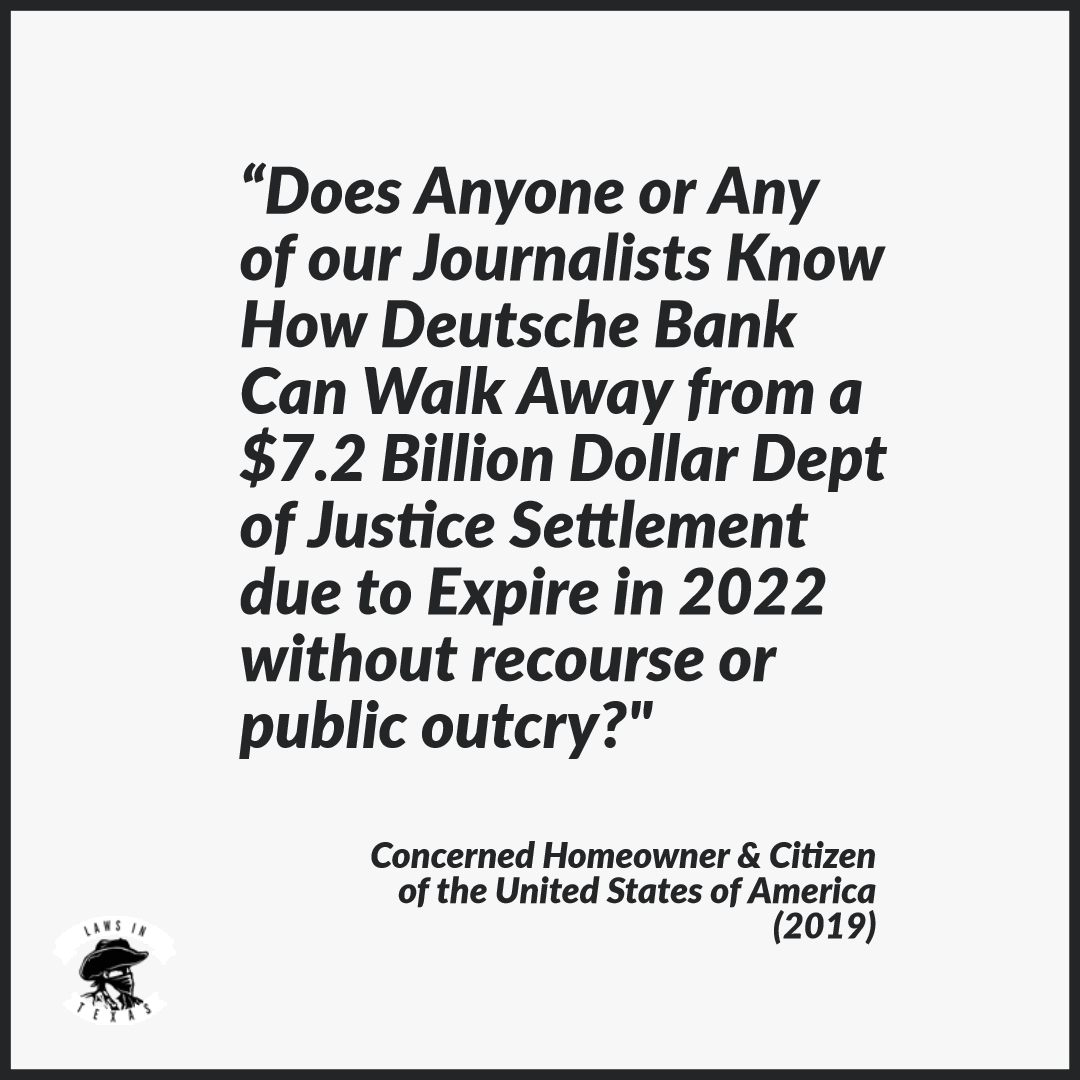 1998–2010
Fortress Investment Group LLC was founded as a private equity firm in 1998 by Wesley R. Edens, a former partner at BlackRock; Rob Kauffman, a managing director at UBS; and Randal A. Nardone, also a managing director at UBS.
Fortress quickly expanded into hedge funds, real estate-related investments and debt securities, run by Michael Novogratz and Pete Briger, both former partners at Goldman Sachs.
Fortress Investment Group's investments grew rapidly, with its private equity funds netting 39.7% between 1999 and 2006.[8] When Fortress launched on the NYSE on February 9, 2007 with Goldman Sachs and Lehman Brothers underwriting the IPO, it was the first large private equity firm in the United States to be traded publicly.
In the wake of the economic downturn of 2008, Forbes included Wesley Edens (and two other Fortress principals) among its "biggest billionaire losers of 2008", noting that Edens had "watched his fortune dwindle as investor redemption soared at the company's flagship fund".
Fortress and its principals were subsequently featured in an April 2009 Vanity Fair article on the adverse economic conditions facing hedge funds.
2010–present
In 2014, Fortress Investment Group was named "Hedge Fund Manager of the Year" by Institutional Investor and "Management Firm of the Year" by HFMWeek.
Fortress has previously been recognized by Institutional Investor as "Discretionary Macro-Focused Hedge Fund of the Year" for 2012, and "Credit-Focused Fund of the Year" for both 2011 and 2010.
In Autumn 2014, Fortress hired Jeff Feig, formerly the Global Head of Foreign Exchange at Citigroup to join Novogratz as co-CIO of the Fortress Macro Fund.
However, as of October 13, 2015, the company announced that the $2.3 billion Macro Fund was to close down and distribute its assets to investors. This development came after Feig stepped down as co-CIO of the fund in July 2015.
According to the firm, Novogratz, the remaining CIO, was expected to retire from the firm by the end of 2015. As of June 30, 2016, Fortress Investment Group had four core businesses totaling approximately $70.2 billion of assets under management: private equity, credit, liquid markets and traditional asset management (Logan Circle Partners was acquired in April 2010).
On February 14, 2017, SoftBank Group agreed that in the future it would buy Fortress Investment Group LLC for $3.3 billion.
The SoftBank acquisition was completed in the last week of December, for $3.3 billion to SoftBank Group Corp.
In the wake of the Harvey Weinstein sexual assault scandal, in late October 2017, it was reported that Fortress Investment Group was in talks to provide a loan to Weinstein Co.
In December 2017, Fortress Investment Group loaned $100 million to the medical startup Theranos.
Theranos had reportedly been on the verge of bankruptcy, with the loan to keep them solvent through 2018.
At the time, Fortress also had "underdog" bets in a private passenger rail line in Florida.
By January 3, 2018, however, the company had divested itself of Florida East Coast Railway and Logan Circle Partners.
It remained the parent company of the Brightline (now Virgin Trains USA) passenger rail in Florida, however, which is the only privately owned and operated passenger railroad in the United States.
On January 3, 2018, it was reported that Fortress was nearing a deal to sell its stake on OneMain to Apollo Global Management.
The agreement was announced on January 5, with Varde Partners also taking part in the purchase.
Portfolio companies
In 2006, Fortress-managed Funds acquired Canadian ski resort operator Intrawest, North America's largest ski resort operator that also operated luxury adventure travel brands such as Abercrombie & Kent, which was sold in August, 2016.
On November 15, 2006, RailAmerica Inc. announced that a Fortress-managed fund would acquire the company, offering $16.35 per share (a 32% premium). The transaction was completed in February 2007. Fortress later sold RailAmerica via initial public offering in October 2009.
On May 8, 2007, Florida East Coast Industries (FECI), parent company of Florida East Coast Railway, announced that following a unanimous vote of the FECI Board of Directors, a Fortress-managed fund would acquire FECI in a transaction valued at $3.5 billion.
The Surface Transportation Board approved the transaction in September 2007. Although RailAmerica operated FEC for a time, the two were never merged, and after the RailAmerica IPO Fortress retained FEC (and still does).
On June 15, 2007, Fortress announced that it would partner with Centerbridge Partners to acquire Penn National Gaming, an operator of casinos and horse racing venues, for $6.1 billion.
Penn National shareholders were to receive $67 cash for each share.
On July 3, 2008, Fortress backed away from the agreement amidst the uncertain economic climate.
Under the termination agreement, Penn National receives $1.475 billion, consisting of a breakup fee of $225 million and an interest-free $1.25 billion loan from Fortress, Centerbridge, Wachovia and Deutsche Bank.
Fortress co-chairman Wesley Edens assumes a seat on the board of Penn National as part of the agreement.
Fortress has taken several of its portfolio companies public, such as Aircastle Ltd., Brookdale Senior Living Inc., GAGFAH and RailAmerica, Inc.
Fortress has said it lost $125 million purchasing fraudulent promissory notes from Marc Dreier, who had been operating a Ponzi scheme.
Fortress filed a lawsuit against the law firm Dechert in an attempt to recover the loss.
The lawsuit was filed in New York state court, alleging Dechert issued a "false" legal opinion letter that Dreier used to defraud Fortress.
Fortress's private equity investment portfolio includes Aircastle Limited, Alea Group Holdings (Bermuda) Ltd., AMRESCO, Boxclever, Capstead Mortgage Corporation, CW Financial Services, Eurocastle Investment Limited, Flagler, Florida East Coast Railway, GAGFAH, GateHouse Media, Inc., Global Signal, Inc., Green Tree Servicing LLC, Holiday Retirement, Intrawest, Italfondiario, Kramer Junction, Mapeley Limited, MBS Holdings, MS Hub, Nationstar Mortgage LLC, Penn National Gaming, Inc., Prime Retail, RailAmerica, RESG, Seacastle Inc., Simon Storage, Springleaf Financial and Umami Burger.