LIT COMMENTARY
If you're a prisoner or a "non-prisoner", the Fifth Circuit is not a place you want to have to come to for your appeal(s) if you're looking for a fair and impartial review of your case(s).
That stated, the 'random' assignment of a 3-panel should hopefully give you small comfort that out of the recently reduced number of available judges, totaling 26 active and senior status, from 27 since the passing of 99 year old Judge Reavley this week, you'd maybe have a 3-panel which would look at the case in a human context as well.
Well, we have to tell ya Schwarzer, you lucked out on this 'random' panel.
Let take stock; Pat Higginbotham, the "there's no free lunch and no free house" judge; Gregg Costa, cooked Robert Allen Stanford alive with 110 year sentence on what we have been advised by parties close to the case – it was very suspect evidence –  and which led to this Costa's express rise to the Fifth Circuit as a thank you; and finally, the original Judge Edith 'Diva' Jones who managed to phone enough friends to get out of a serious ethics charge herself as a result of her appearance at a Federalist Society conference which resulted in a very public ethics complaint against her.
There's been 2 appeals by this Prisoner
After looking at the current order from the 5th (Case No. 19-41011, Dec. 3, 2020 and back-tracing to the lower court order (see below), we checked to see if there was any prior, related cases. There was, Schwarzer had filed a 'class action' complaint in 2018. This was dismissed by Judge Hoyt and appealed to the Fifth Circuit, the same panel presiding. It was remanded, in part. (Case No. 19-40019, June 25, 2020).
The complaint dismissed by S.D. Tex. Judge Hoyt
The order by the 5th Circuit panel seems to sum up the general arguments. That said, we know only too well at LIT, that many arguments, especially pro se arguments, can be taken out (discounted or excluded) or amended to infer a different meaning by judges and courts. It's criminal. The courts and judges may squeal foul on this claim, but its an undeniable accusation -because it is based on actual cases and facts.
We call it "white-out" (removal of key arguments) or wordsmithing when the courts "gloss" the orders and opinions (a term taken from former 5th Circuit champion Judge Gerald Tjoflat, now 11th Circuit (after split)).
Now we're not saying that this happened in this case, but  at the same time, we're not going to vouch for the content of any orders from appellate and lower courts in the American judicial system without an in-depth review.
The 3-Strikes for Frivolous Filings
We've noted in lower court orders by Judge Hoyt – which led to both appeals – each time the final comment is the 3-strike register. Yet the 5th Circuit clearly ruled in the first appeal that it was not a frivolous filing.
The Mailbox Rule for Prisoners
LIT read the summary of the lower court's order and what's clear is that Schwarzer believes his mail and rights to property are being tampered with and has spawned these two appeals. Clearly he's pretty convinced. Schwarzer's a prisoner and relies on the prison to send his mail.
However, the date of his complaint is not the date of posting, so the 5th circuit decide 'we will have to ask the lower court to check the records and/or with the prison to see if the date of deposit into the prison mailbox matches the date of his complaint', – the 30th of the month – which would fall within the allotted appeal time and the 5th Circuit has jurisdiction to review.
That's farcical when the court has inherent powers to see the facts; the prison is being accused of tampering and as such could easily delay the date of posting the complaint.
Obviously, this is setup for dismissal and no doubt a 3-strike by the 3-panel for lack of jurisdiction will deem Schwarzer as a frivolous filer and his rights revoked at S.D. Tex.
United States Court of Appeals Fifth Circuit
FILED
December 3, 2020
Lyle W. Cayce Clerk
Mark Cliff Schwarzer,
Plaintiff—Appellant,
versus
Dale Wainwright, Chairman of the Board of Criminal Justice; Robert G. Beard, Jr., Former Warden of Stevenson Unit; Pamela R. Mendez-Banda, Unit Mailroom Employee; Bryan Collier, Executive Director, Texas Department of Criminal Justice; Jennifer Smith, DRC Program Supervisor,
Defendants—Appellees.
Appeal from the United States District Court for the Southern District of Texas
USDC No. 6:18-CV-34 (Judge Kenneth Hoyt)
Before Higginbotham, Jones, and Costa, Circuit Judges. Per Curiam:*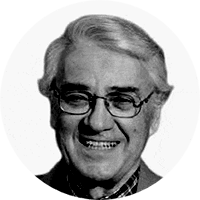 No. 19-41011
Mark Cliff Schwarzer, Texas prisoner # 1433741, appeals the dismissal of his 42 U.S.C. § 1983 complaint and the denial of his Federal Rule of Civil Procedure 59(e) motion to alter judgment.
However, the issues Schwarzer raises on appeal concern the dismissal of his § 1983 action rather than the denial of his Rule 59(e) motion.
As a threshold matter, this court "must examine the basis of its jurisdiction, on its own motion if necessary." Mosley v. Cozby, 813 F.2d 659, 660 (5th Cir. 1987).
A timely notice of appeal in a civil case is a jurisdictional prerequisite. See Hamer v. Neighborhood Hous. Servs., 138 S. Ct. 13, 17 (2017).
Schwarzer's Rule 59(e) motion was entered on the district court's docket on November 4, 2019, which was after the October 30, 2019, deadline for filing the motion. See Fed. R. Civ. P. 59(e).
However, under the prison mailbox rule, Schwarzer's Rule 59(e) motion is deemed filed on the date it was placed in the prison's mail system. See Stoot v. Cain, 570 F.3d 669, 671 (5th Cir. 2009).
The motion was dated October 30, 2019, but the record does not reveal when Schwarzer deposited it in the mail.
It is therefore unclear whether his Rule 59(e) motion was timely filed.
As a result, on the present record, this court cannot determine whether it has jurisdiction to review the underlying dismissal of Schwarzer's § 1983 complaint. See Fed. R. App. P. 4(a)(4)(A).
Accordingly, we hold the appeal in abeyance and remand for the limited purpose of determining when Schwarzer placed his Rule 59(e) motion in the prison mail system. See Thompson v. Montgomery, 853 F.2d 287, 288 (5th Cir. 1988).
APPEAL HELD IN ABEYANCE; LIMITED REMAND.
Schwarzer's Earlier (First) Case and Appeal
Schwarzer v. Wainwright, CIVIL ACTION V-18-0029 (S.D. Tex. Dec. 6, 2018) [REVERSED]
Note: A Different case # 0029.
IN THE UNITED STATES COURT OF APPEALS FOR THE FIFTH CIRCUIT
No. 19-40019
Summary Calendar
FILED
June 25, 2020
Lyle W. Cayce Clerk
MARK CLIFF SCHWARZER,
Plaintiff-Appellant
v.
United States Court of Appeals Fifth Circuit
DALE WAINWRIGHT; LORIE DAVIS; KELVIN SCOTT; PATRICIA CHAPA; ROBERT G. BEARD, JR.; PAMELA C. BAROS; TRAVIS L. WHITE,
Defendants-Appellees
Appeal from the United States District Court for the Southern District of Texas
USDC No. 6:18-CV-29 (Judge Kenneth Hoyt)
Mark Cliff Schwarzer, Texas prisoner # 1433741, filed a civil rights complaint pursuant to 42 U.S.C. § 1983 against several prison officials related to the confiscation of property by a correctional officer. He filed the suit as a purported class action on behalf of Texas Department of Criminal Justice
inmates. The district court dismissed the complaint as frivolous pursuant to 28 U.S.C. § 1915A, and it denied the request for class certification.
Schwarzer has moved to supplement the record with exhibits attached to his appellate brief. "An appellate court may not consider new evidence furnished for the first time on appeal and may not consider facts which were not before the district court at the time of the challenged ruling." Theriot v. Parish of Jefferson, 185 F.3d 477, 491 n.26 (5th Cir. 1999).
Accordingly, the motion is denied.
We review the dismissal as frivolous pursuant to § 1915A for abuse of discretion. See Martin v. Scott, 156 F.3d 578, 580 (5th Cir. 1998). A complaint is frivolous and lacks an arguable basis in law if it is based upon an indisputably meritless legal theory. See Neitzke v. Williams, 490 U.S. 319, 327 (1989).
Schwarzer first challenges the dismissal of his claim based on deprivation of property.
He contends that prison policies allow correctional officers to take the property of inmates without cause. Relatedly, renewing a claim raised in his complaint, but not expressly addressed by the district court, Schwarzer asserts that the primary issue in his case is a violation of substantive due process.
Under the Parratt/Hudson doctrine, the deprivation of a constitutionally protected property interest caused by a state actor's random, unauthorized conduct does not give rise to a § 1983 procedural due process claim unless the state fails to provide an adequate post-deprivation remedy. Zinermon v. Burch, 494 U.S. 113, 115 (1990); see Hudson v. Palmer, 468 U.S. 517, 533 (1984); Parratt v. Taylor, 451 U.S. 527, 541 (1981), overruled in part by Daniels v. Williams, 474 U.S. 327 (1986).
However, "post deprivation remedies,"  such  as  state  tort  suits,  "do  not  satisfy  due  process  where  a deprivation of property is caused by conduct pursuant to established state procedure, rather than random and unauthorized action." Hudson, 468 U.S. at 532.
In such a case, a § 1983 claim is appropriate. See Augustine v. Doe, 740 F.2d 322, 329 (5th Cir. 1984).
Conduct is not "random and unauthorized" for purposes of the Parratt/Hudson doctrine if the state "delegated to [the defendants] the power and authority to effect the very deprivation complained of." Zinermon, 494 U.S. at 138.
Schwarzer alleged in his complaint that his Step 1 and Step 2 grievances were denied based on a determination that the seizure of his property was pursuant to policy. He attached the relevant grievance forms to his complaint, and the responses to these grievances by prison officials support Schwarzer's factual allegations about the stated justification for denying his grievances.
Because the factual allegations of the complaint and the grievance forms indicate that the confiscation of Schwarzer's property was not a random, unauthorized act by a state employee, we conclude that the district court's dismissal as  frivolous, pursuant to the Parratt/Hudson  doctrine, of Schwarzer's claim based on the alleged confiscation of his property was an abuse of discretion. See Allen v. Thomas, 388 F.3d 147, 148-49 (5th Cir. 2004); Al-Ra'id v. Ingle, 69 F.3d 28, 32 n.2 (5th Cir. 1995).
Therefore, we vacate that portion of the district court's order dismissing Schwarzer's claim based on the deprivation of property and remand for further proceedings.  See Allen, 388 F.3d at 149. We express no opinion as to the merits of any such claim.
Otherwise, we affirm the district court's judgment.
Schwarzer's claim based on the denial of a meaningful prison grievance system was properly dismissed, as a prisoner "does not have a federally protected liberty interest in having . . . grievances resolved to his satisfaction." Geiger v. Jowers, 404 F.3d 371, 374 (5th Cir. 2005).
Further, Schwarzer cannot demonstrate that prisoners have a constitutional right to a grievance system. See Sandin v. Conner, 515 U.S. 472, 484 (1995); Orellana v. Kyle, 65 F.3d 29, 31-32 (5th Cir. 1995).
To the extent that Schwarzer raised a claim based on the failure to follow prison regulations, the claim was properly dismissed, as mere violations of prison rules or regulations do not alone rise to the level of constitutional violations and, therefore, such claims are not actionable under § 1983. See Hernandez v. Estelle, 788 F.2d 1154, 1158 (5th Cir. 1986).
Finally, Schwarzer has not challenged the denial of his request for class certification. The issue is therefore deemed abandoned. See Yohey v. Collins, 985 F.2d 222, 224-25 (5th Cir. 1993).
AFFIRMED IN PART; VACATED AND REMANDED IN PART.
U.S. District Court
SOUTHERN DISTRICT OF TEXAS (Victoria)
CIVIL DOCKET FOR CASE #: 6:18-cv-00034
Schwarzer v. Wainwright et al
Assigned to: Judge Kenneth M Hoyt
Cause: 42:1983 Prisoner Civil Rights
Date Filed: 06/04/2018
Date Terminated: 10/02/2019
Jury Demand: None
Nature of Suit: 550 Prisoner: Civil Rights
Jurisdiction: Federal Question
Plaintiff
Mark Cliff Schwarzer
represented by
Mark Cliff Schwarzer
#1433741
Duncan Unit
1502 South First Street
Diboll, TX 75941
PRO SE
V.
Defendant
Dale Wainwright
Chairman of the Board of Criminal Justice
Defendant
Robert G. Beard, Jr.
Former Warden of Stevenson Unit
Defendant
Pamela R Mendez-Banda
Unit Mailroom Employee
Defendant
Bryan Collier
Executive Director of TDCJ
Defendant
Jennifer Smith
DRC Program Supervisor
| | | |
| --- | --- | --- |
| Date Filed | # | Docket Text |
| 06/04/2018 | 1 | Prisoner Civil Rights COMPLAINT against All Defendants (Filing fee $ 400-Not Paid) filed by Mark Cliff Schwarzer. (Attachments: # 1 Exhibit A, # 2 Exhibit B, # 3 Exhibit C, # 4 Exhibit D, # 5 Exhibit E, # 6 Exhibit F, # 7 Exhibit G, # 8 Exhibit H, # 9 Envelope)(ltesch, 6) (Entered: 06/05/2018) |
| 06/04/2018 | 2 | MOTION/APPLICATION to Proceed In Forma Pauperis filed by Mark Cliff Schwarzer. Motion Docket Date 6/25/2018. (ltesch, 6) (Entered: 06/05/2018) |
| 06/04/2018 | 3 | Prisoner Trust Fund Account Statement filed by Mark Cliff Schwarzer. (ltesch, 6) (Entered: 06/05/2018) |
| 06/05/2018 | 4 | NOTICE to Pro Se Litigant of Case Opening. Party notified, filed. (ltesch, 6) (Entered: 06/05/2018) |
| 06/07/2018 | 5 | ORDER for Initial Partial Filing Fee as to Mark Cliff Schwarzer; Granting 2 MOTION/APPLICATION to Proceed In Forma Pauperis. (Signed by Judge Kenneth M Hoyt) Parties notified.(sanderson, 4) (Entered: 06/08/2018) |
| 07/10/2018 | | Partial Filing fee: $51.67, receipt number VIC002005, filed. (TeresaTuch, 6) (Entered: 07/10/2018) |
| 07/16/2018 | | Partial Filing fee: $350, receipt number VIC002010, filed. (TeresaTuch, 6) (Entered: 07/16/2018) |
| 08/07/2018 | | Partial Filing fee: $50, receipt number VIC002021, filed. (TeresaTuch, 6) (Entered: 08/07/2018) |
| 08/09/2018 | 6 | Letter from Mark Schwarzer, filed. (AmandaZepeda, 2) (Entered: 08/10/2018) |
| 09/06/2018 | 7 | Letter from Mark Schwarzer re: IFP, filed. (dperez, 3) (Entered: 09/10/2018) |
| 09/11/2018 | | Partial Filing fee: $120.00, receipt number VIC002035, filed. (TeresaTuch, 6) (Entered: 09/12/2018) |
| 04/25/2019 | 8 | ORDER FOR MORE DEFINITE STATEMENT as to Mark Cliff Schwarzer. More Definite Statement due by 6/28/2019.(Signed by Judge Kenneth M Hoyt) Parties notified.(kpicota, 4) (Entered: 04/25/2019) |
| 05/06/2019 | 9 | Letter from Mark Schwarzer re: Order for MDS, filed. (AmandaZepeda, 2) (Additional attachment(s) added on 5/6/2019: # 1 Envelope) (AmandaZepeda, 2). (Entered: 05/06/2019) |
| 06/18/2019 | 10 | ORDER Granting 9 Letter Motion for Clarification. Theplaintiff must respond to this Court's 8 Order for More Definite Statement by 7/10/2019. (Signed by Judge Kenneth M Hoyt) Parties notified.(sanderson, 4) (Entered: 06/18/2019) |
| 06/27/2019 | 11 | MORE DEFINITE STATEMENT by Mark Cliff Schwarzer, filed. (Attachments: # 1 Exhibit Step 1 Offender Grievance Form, # 2 Exhibit Step 2 Offender Grievance Form, # 3 Affidavit of Patricia Schwarzer, # 4 Envelope)(CarrieSmith, 6) (Entered: 06/27/2019) |
| 08/05/2019 | 12 | NOTICE of Change of Address by Mark Cliff Schwarzer, filed. (Attachments: # 1 Envelope)(CarrieDickie, 6) (Entered: 08/05/2019) |
| 09/06/2019 | 13 | Letter from Mark Schwarzer re: Requesting copy of Complaint and Exhibits, filed. (Attachments: # 1 Envelope) (BrittanyFoil, 6) (Additional attachment(s) added on 9/9/2019: # 2 Clerk's response) (CarrieDickie, 6). (Entered: 09/06/2019) |
| 10/02/2019 | 14 | MEMORANDUM ON DISMISSAL Email sent to Manager of Three Strikes List. (Signed by Judge Kenneth M Hoyt) Parties notified.(gkelner, 4) (Entered: 10/03/2019) |
| 10/02/2019 | 15 | FINAL JUDGMENT. Case terminated on 10/2/2019(Signed by Judge Kenneth M Hoyt) Parties notified.(gkelner, 4) (Entered: 10/03/2019) |
| 10/08/2019 | 16 | Copy Request from Plaintiff Mark Schwarzer re: 11-1, 11-2. Customer was previously contacted by mail. Sent copies by mail as payment of copy fees received, filed. (CarrieDickie, 6) (Additional attachment(s) added on 10/8/2019: # 1 Envelope) (CarrieDickie, 6). (Entered: 10/08/2019) |
| 10/08/2019 | | Confirmation of receipt of payment from Mark Schwarzer in the amount of $ 0.40 re: Document(s) Sent. Receipt date: 10/8/2019. Receipt number VIC002216. Purpose Description: Copies. (BrittanyFoil, 6) (Entered: 10/08/2019) |
| 11/04/2019 | 17 | Plaintiff's MOTION to Alter Judgment Pursuant to Rule 59(e) by Mark Cliff Schwarzer, filed. Motion Docket Date 11/25/2019. (Attachments: # 1 Exhibit – TDCJ Board Policy, # 2 Envelope)(CarrieDickie, 6) (Entered: 11/06/2019) |
| 11/07/2019 | 18 | ORDER denying 17 Plaintiff's Motion to Alter Judgment.(Signed by Judge Kenneth M Hoyt) Parties notified.(chorace) (Entered: 11/07/2019) |
| 12/05/2019 | 19 | NOTICE OF APPEAL to US Court of Appeals for the Fifth Circuit re: 18 Order on Motion to Alter Judgment by Mark Cliff Schwarzer, filed. ($505.00 Filing Fee- Not paid) (Attachments: # 1 Envelope)(CarrieDickie, 6) Modified on 1/3/2020 (CarrieDickie, 6). (Entered: 12/05/2019) |
| 12/10/2019 | 20 | Clerks Notice of Filing of an Appeal. The following Notice of Appeal and related motions are pending in the District Court: 19 Notice of Appeal. Fee status: Not Paid, filed. (Attachments: # 1 Notice of Appeal) (CarrieDickie, 6) (Entered: 12/10/2019) |
| 12/10/2019 | | Appeal Review Notes re: 19 Notice of Appeal. Fee status: Not Paid. The appeal filing fee has not been paid, and appellant is a pro se litigant.No hearings were held in the case – no transcripts. Number of DKT-13 Forms expected: 1, filed.(CarrieDickie, 6) (Entered: 12/10/2019) |
| 12/17/2019 | | Notice of Assignment of USCA No. 19-41011 re: 19 Notice of Appeal, filed.(CarrieDickie, 6) (Entered: 12/17/2019) |
| 12/23/2019 | 21 | Notice of Non-Compliance. Appellant has failed to: Pay the notice of appeal filing fee. Submit the DKT13 transcript order form. Parties notified, filed. (CarrieDickie, 6) (Entered: 12/23/2019) |
| 01/02/2020 | | Appeal Filing fee: $505, receipt number VIC2238, filed. (BrittanyFoil, 6) (Entered: 01/02/2020) |
| 01/08/2020 | 22 | Letter from Mark Schwarzer re: 21 Notice of Non-Compliance in regard to filing fee and transcript order form, filed. (Attachments: # 1 Envelope) (CarrieDickie, 6) (Entered: 01/08/2020) |
| 01/14/2020 | | Electronic record on appeal certified to the Fifth Circuit Court of Appeals re: 19 Notice of Appeal, USCA No. 19-41011.(CarrieDickie, 6) (Entered: 01/14/2020) |
| 02/10/2020 | 23 | NOTICE by Plaintiff noting transcripts not needed re: 19 Notice of Appeal, by Mark Cliff Schwarzer, filed. (Attachments: # 1 Envelope)(CarrieDickie, 6) (Entered: 02/12/2020) |