A Chester County attorney who stole from clients and family is sentenced to state prison
Joshua Janis, 40, stole thousands from both his former clients and ex-wife, prosecutors said.
MAR 22, 2021 | REPUBLISHED BY LIT: MAR 23, 2021
A Chester County attorney who defrauded both his clients and family was sentenced Monday to 11 to 23 years in state prison.
Joshua Janis, 40, was found guilty in December of 31 counts of fraud for stealing from his clients at a West Chester law firm. In a separate case — evidence of which was discovered while investigators were probing the fraud — Janis pleaded guilty in February to identity theft and forgery for opening up bank accounts in the names of his ex-wife and former mother-in-law.
In a statement, District Attorney Deborah Ryan commended the victims for coming forward to "reclaim their lives from the damage he caused."
"He stole money and caused irreparable legal and emotional damage to victims of all ages in a callous and depraved manner," Ryan said. "More than that, he stripped them of the valued trust between a client and their lawyer, tarnishing the profession."
Janis' attorney, Ryan Hyde, declined to comment.
The investigation into Janis' conduct began in 2015, when his law license was suspended after clients filed complaints with the state Supreme Court Disciplinary Board.
After a criminal investigation triggered by that suspension, Janis was accused of stealing a total of $90,000 from dozens of clients. Prosecutors said he collected legal fees without working on their cases.
Prosecutors later learned that Janis had opened up several unauthorized credit card accounts in the name of his ex-wife, Jennifer Hulnick. He also created accounts in the name of Hulnick's mother, Ellen.
Prosecutors estimate he spent $80,000 in the name of Jennifer Hulnick and $5,000 in her mother's name, using the money for pornography and strip-club visits, among other expenses.
Joshua Janis, attorney who stole from clients, family, sentenced to 11 years in prison
MAR 23, 2021 | REPUBLISHED BY LIT: MAR 23, 2021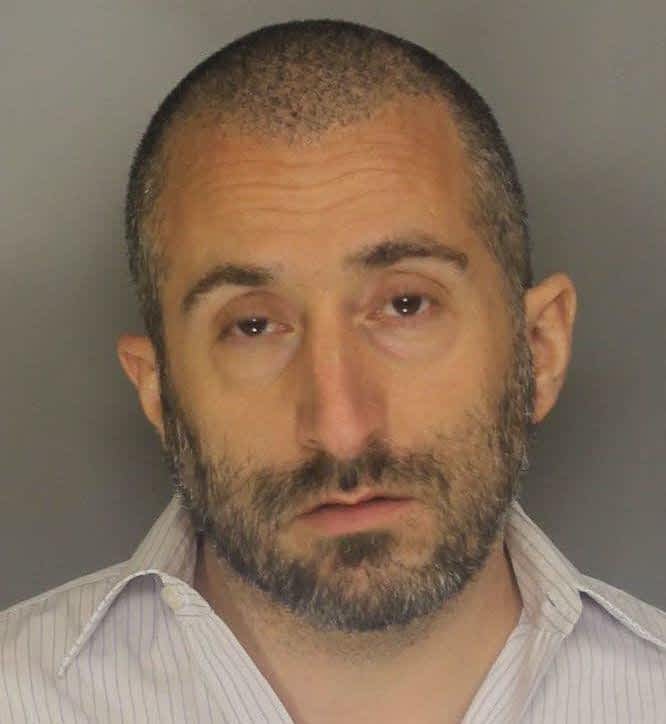 WEST CHESTER — The Common Pleas judge who Monday sentenced attorney Joshua Janis to 11 to 23 years in state prison for stealing from former clients and family members could barely contain his fury when describing how the victims were taken in by the smooth-talking, charismatic lawyer.
"Nothing is sacred to you,"
said Judge Patrick Carmody while a courtroom filled with Janis's victims listened in silence as he excoriated the former "rising star" attorney for lying to his clients, defrauding them of their hard earned money they paid in fees, avoiding their questions about their cases, and ultimately contributing in many instances to the devastation of their lives.
"You'll lie to anyone." (He's not alone, visit the Robbing Rooms)
"The consequences of all these cases mount up," Carmody said, his voice rising in anger as he pointed out ways Janis' two dozen-plus victims' lives had been altered negatively simply because they chose Janis as their attorney to represent them in simple custody, divorce, or minor criminal cases. "You disgraced the legal community, and I have to apologize to all the victims in the courtroom on behalf of the legal community. It's all a disgrace.
Carmody sentenced Janis on multiple counts of theft, addressing many of the counts against him individually withe the name of circumstances of the client. For many, he noted, the result of his inaction was personal hardship beyond the loss of mere money — alienation from family, further legal problems, the overwhelming sense of betrayal, Carmody said.
He had taken their hard-earned money, the judge said, and then did little if any work on their cases, even though doing so would have required little effort. "I spent more time over the weekend studying this case than you did for these people," the judge said. "You got their fee and then you moved on. You didn't do anything."
Carmody, who presided over the trial involving Janis' clients, and of his guilty plea to having stolen from his former wife and mother-in-law, said he had considered sentencing Janis to 15 years behind bars — which would have been the longest sentence ever given an attorney who stole from clients or their law firms — had it not been for supportive letters Janis's family, four of whom were in the courtroom, had sent him extolling his background and saying his crimes were "out of character."
But the judge also took issue with that notion. Janis did not make one mistake, such as a defendant who is charged with a first-time drunk driving arrest. "You did this for over two years on a daily basis," Carmody told Janis, seated next to his attorney a few feet from the judge's bench. You were a con man. It wasn't out of character. It was totally in character."
For his part, Janis offered no explanation for his conduct, and tried to apologize to his former clients and his ex-wife and former mother-in-law, from whom he stole thousands of dollars by opening up credit accounts in their names and ringing up bills at adult porn sites and strip clubs, among other transgressions.
"I knew that my credentials as an attorney held me to a high ethical standard, and that I vastly missed that bar," he said in an written statement he read in court. "My shameful conduct embarrassed myself, my family, my ex-wife, and my profession. To put it bluntly, my behavior was disgusting. I am ashamed for my actions."
But Carmody called Janis' statement inadequate. "It wasn't from the heart, and I see no remorse." The judge said that Janis has indicated that he would like to return to the law once his criminal case is done, a remark that led to a round of laughter from the courtroom. "I read that and shook my head," he said. "I hope to God not."
Janis, 40, formerly of Downingtown and now of West Milford, N.J., was led from the courtroom in leg shackles and handcuffs to return to Chester County Prison, where he has been held without bail since being found guilty by a jury after a week and a half long trial. His attorney, Ryan Hyde of Exton, declined comment on Carmody's sentence, or on whether Janis is contemplating an appeal of the verdict.
Former Deputy District Attorney Ronald Yen, who led the prosecution along with Assistant District Attorney John McCaul, also declined comment.
Bonnie Kennedy, one of the six victims who gave emotional impact statements to Carmody on Monday and who was one of the original clients identified by state authorities as having been defrauded by Janis, expressed satisfaction with the sentence. "I am happy," she said outside the courtroom. "I am happy with it. Had it been any less, I would not have been."
Yen and McCaul had asked for a sentence of 10 to 30 years, noting as Carmody had the extent of Janis's thefts, the number of victims, the circumstances of his brazen thefts — he once ran out a back door of his office rather than face a family who had paid him $5,000 to represent a man accused of attempted murder — and the advanced age of some of the clients.
"Janis needs to be warehoused for the protection of society as it is a practical certainty that he will reoffend and victimize more people if given the opportunity," the duo said in a sentencing memo.
Hyde argued that what Janis had been found guilty of, while reprehensible, were more lapses in legal ethics than criminal offenses. He urged Carmody to hand down a much lesser sentence than the prosecution recommended, one that would have kept Janis from state prison.
Hyde blamed Janis' actions on overwork, not an intention to defraud. "He took on a lot of cases and didn't perform the work," he said. "But Josh Janis is being blamed for an end result that is not entirely of his own making."
Janis graduated from Widener University School of Law in 2006 and started work for the Ciccarelli law Firm in West Chester, doing family law, personal injury lawsuits, and small criminal cases. He was fired from the firm after he was caught taking clients' fees as his own, and started a solo practice in 2013. He was suspended in December 2015 by the state Supreme Court after a half-dozen of this clients formally complained about his dishonesty in handling their cases.
After news of the suspension broke, more than a dozen other clients came forward and complained to Chester County Detectives about their own cases. He was eventually charged in 2018 by Detectives Gerald Davis and Robert Dougherty with stealing from 28 clients, ex-wife Jennifer Hulnick, and mother-in-law Ellen Hulnick, both of whom attended the sentencing Monday.
He faced a possible maximum sentence of 23 to 46 years in state prison for the 29 counts the jury found him guilty of, both felonies and misdemeanors. He agreed to plead guilty to the charges involving the Hulnicks, and was sentenced to a concurrent term of two to 10 years in prison for those.
Carmody, in concluding his sentencing, recalled that Hyde in his trial closing had pointed to the voluminous documentation that the prosecution had put together to present its case to the jury, calling it a physical representation of "David versus Goliath," casting Janis in the role of the outmatched Biblical combatant.
But, in fact, Janis' victims were at the disadvantage when dealing with him, the judge remarked; he knew the way the legal system worked, they did not.
"All these victims were David," he told Janis before sending him away. "You were Goliath."