BDF Law Group Acquires NDeX Businesses from the Dolan Company
The Barrett Daffin Frappier Turner & Engel family of law firms has reacquired ""National Default Exchange" (NDeX), NDeX Title, and NDeX West from "the Dolan Company".
The Dolan Company sold the assets of what it called NDeX South to Dallas-based Barrett Daffin Frappier Turner & Engel, LLP; Atlanta-based Barrett Daffin Frappier Levine & Block, LLP; and Barrett Daffin Frappier Treder & Weiss, LLP, in Diamond Bar, California. Collectively, these firms comprise the BDF Law Group.
The transaction, which closed in July, puts the law firms back in ownership and control of the back office business processing company that previously provided services to the BDF Law Group (NDeX), as well as the title firm (NDeX Title) and the western states trustee operation (NDeX West). These operations are all very familiar territory to the BDF Law Group, according to managing partner Jay Frappier.
The BDF Law Group created NDeX in September 2008 when the firms split their legal and non-legal operations into separate entities. The BDF Law Group sold the NDeX assets to the Dolan Company in September 2008.
These NDeX companies have long-term contracts with BDF Law Group to provide non-legal default services to the firms in Texas, California, Georgia, and Nevada. During the Dolan ownership, Frappier and the partners and lawyers at BDF Law Group continued to provide hands-on management of the NDeX companies.
The NDeX operations remained housed within Barrett Daffin Frappier Turner & Engel's facilities in Dallas over the entire five year stretch in which the BDF Law Group was doing business with the Dolan-owned NDeX companies.
The deal is beneficial to the BDF Law Group in that it gives the firms direct and complete control over their entire operations, where previously NDeX was owned by Dolan, a third party.
This control offers the BDF Law Group greater flexibility and efficiency.
""Getting full control of our operations will allow us to reduce handoffs and to make more rapid changes in our process and our operations overall,"" Frappier said. ""We believe that these efficiencies should help us reduce timelines while ensuring we are in strict compliance with our client requirements.""
As part of the transaction, the BDF Law Group also acquired the proprietary technology platform that it built and has been using over the last seven years.
Frappier also noted that bringing these companies back into a privately owned firm will help reduce some of its cost structure because the same regulatory requirements aren't in play with respect to Dolan being a publicly traded company.
""But most importantly,"" Frappier continued, ""this transaction will allow the BDF Law Group to maintain our high level of services to our clients without any disruption.""
The relationships between a number of industry law firms and their third-party back office providers have experienced difficult times whether through bankruptcy or other adversarial interactions, and these dealings have made their way into the press. Frappier says that's not the case here.
"We did not have any of that. We had a great partnership with Dolan and we wish them the best,"" Frappier said.
Dolan's decision to shed the NDeX assets is in line with the company's plans to move into specialized business technology for law firms and away from business processing and back office services.
Dolan has reached an agreement in principle to sell the remaining NDeX Indiana business to its Indiana law firm affiliate, Feiwell & Hannoy, P.C.
Together, the NDeX South and NDeX Indiana transactions are expected to yield approximately $17.5 million, including certain cash at closing with the majority of payments to be made within the next three years.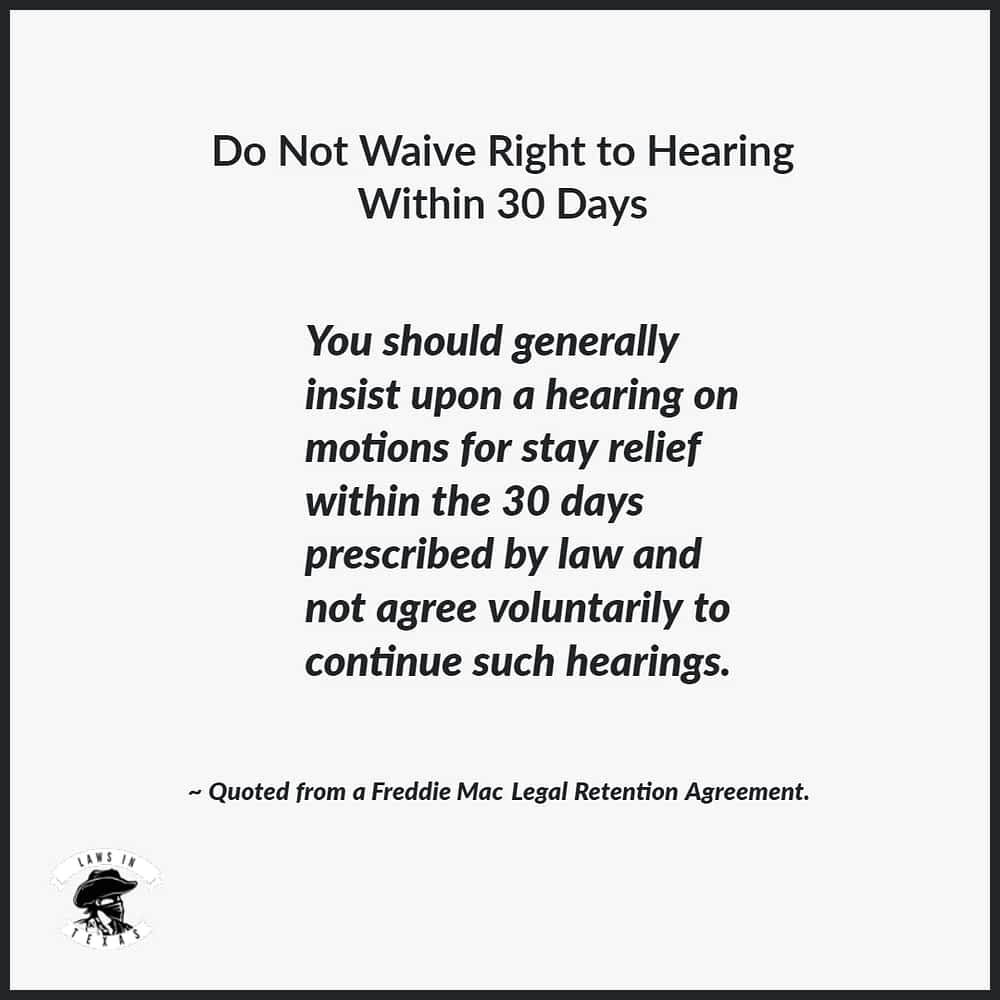 Law-Firm Backed Default Outsourcers to Merge
American Processing Company, LLC, said Monday that it had signed a definitive agreement to purchase National Default Exchange, otherwise known in the default industry as NDEx — and it's a transaction that signals a strong shift in strategy among some of the more powerful players in the default management space.
The deal involves back-office spin-offs of two well-known creditor's right law firms, Texas-based Barrett Daffin Frappier Turner & Engel, L.L.P. and Michigan-based Trott & Trott, P.C.
Both are among the largest firms in the nation that manage foreclosures, evictions, and related legal work for their clients.
American Processing Company is tied to Trott & Trott, while NDEx is tied to Barrett Daffin et al — or, more precisely, David Trott is president of APC and managing attorney at the law firm that bears his name, while Michael Barrett is president at NDEx and managing partner at the law firm that bears his name.
Minneapolis, Minn.-based Dolan Media Co. (DM) holds an 88.6 percent stake in APC, while Dallas-based private equity firm Trinity Hunt Partners owns an unknown stake in NDEx.
The NDEx purchase by APC will primariy be funded by a $64 million private placement of Dolan Media common stock and by debt from the company's credit facility, the company said on Monday.
Big business, as foreclosures surge Although NDEx operates primarily in Texas, California and Georgia, the company has a huge footprint in the Golden State, where it provides trustee services for lenders and servicers.
A license to practice law is not required to manage the mortgage default processes in California; in most other states, attorneys must oversee such matters.
"This transaction will establish APC's footprint in the state of California, the largest and one of the most active default management markets in the United States," said David Trott.
"Our primary focus in the year ahead will be on integrating NDEx with APC and supporting the continued growth of our operations."
APC and NDEx each use proprietary automated workflow process management systems, and Trott said the Dallas processing operations of NDEx would be maintained; over time, the best aspects of the APC and NDEx technology platforms would be combined, he said.
"The combination of APC and NDEx builds a stronger, more efficient company that is positioned to offer better service to clients," said Michael Barrett. "Now that we will provide default services in six states, we look forward to leveraging our opportunities in technology, customer service and marketing to further drive our business." It's a booming market, to be certain. The number of foreclosures nationwide is expected to surge well past one million this year, with many of those being in the six states that will be served by the combined company.
Not that the company is alone in the crowded default outsourcing space; part of the reason for the merger is likely the idea that there is strength in numbers.
Attorneys in the default space have been trying to years to put together regional and national operations to capture volume in the flat-fee default services market — a key competitor in this particular case would be the Illinios-based LOGS Network, which operates a network of attorneys offices and trustees nationwide.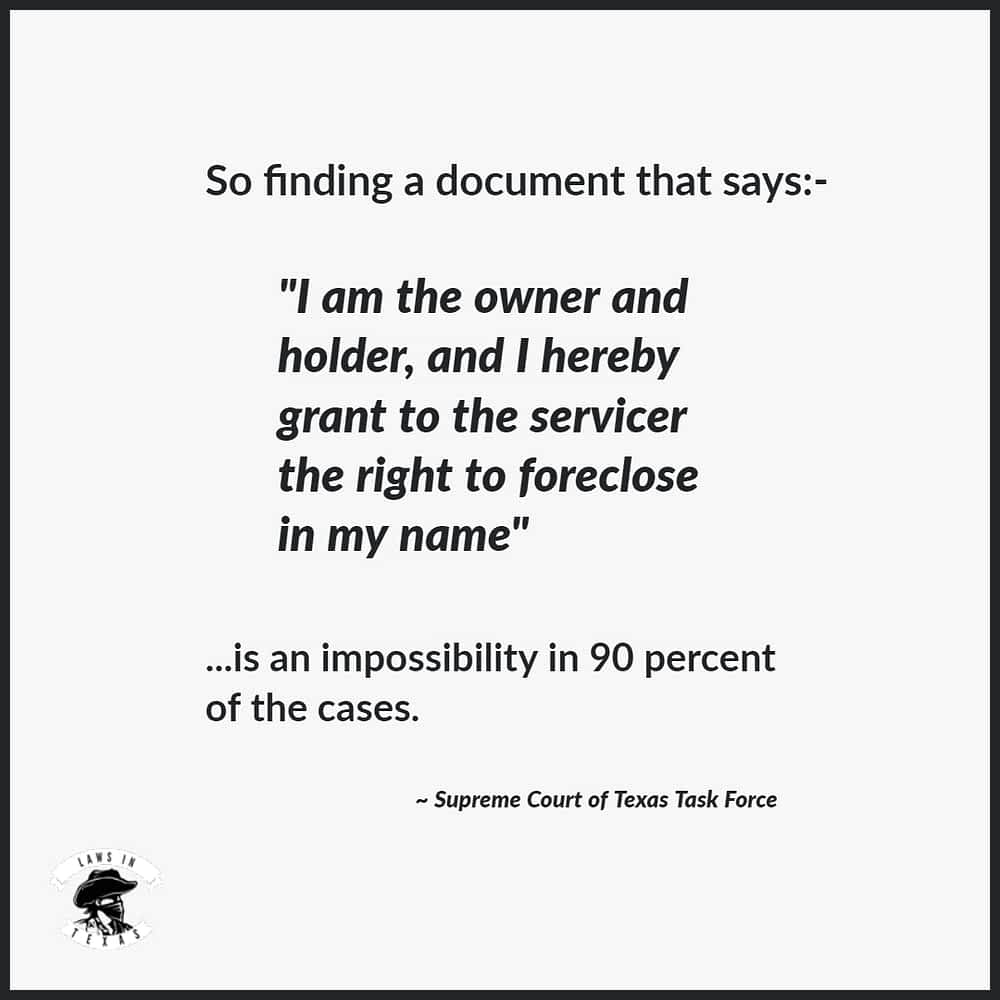 FIRST AMERICAN ACQUIRES NATION'S LARGEST DEFAULT PROCESSING OPERATION
---
December 7, 1999, SANTA ANA, Calif.
The First American Financial Corporation (NYSE: FAF), the nation's leading provider of business information and related products and services, today announced that it has acquired the national default outsourcing operations of Dallas-based law firm Barrett Burke Wilson Castle Daffin & Frappier, L.L.P. (Barrett Burke).
Included in the sale were the outsource operations, the California foreclosure trustee operations, and the extensive default processing and management software systems developed by the firm. Terms of the acquisition, which closed on Nov. 19, 1999, were not disclosed.
"The acquisition of Barrett Burke's national default outsourcing operations, combined with First American's products, gives First American the opportunity to offer the first complete menu of default-related services to our mortgage clients," said Parker S. Kennedy, president of The First American Financial Corporation.
"This menu includes claims processing, loss mitigation, field services, property evaluation, title information, REO title services and, with the acquisition of these broadly based outsourcing and software capabilities, an entire infrastructure around which services can be bundled, managed and delivered.
The acquisition also gives First American a revenue stream that is counter-cyclical to most of our other businesses."
Michael C. Barrett will become a vice chairman of First American Real Estate Information Services (FAREIS) and will oversee the default processing operations along with Barry M. Sando, FAREIS mortgage products president;
Joseph Filoseta, FAREIS default management solutions president; and Ted M. Moore, regional vice president of First American Title Insurance Company.
Barrett will continue as managing partner and chief executive officer at Barrett Burke.
"We are extremely pleased to be a part of this powerful product design," stated Barrett. "All of us at Barrett Burke, including Bob Frappier, Mary Daffin, Jay Frappier and Jackie Barrett and Caren Castle, are excited about being a part of the First American team."
"By combining First American's products with ours, we now have an unequaled ability to serve our customers," said Bob Frappier, managing partner of the firm's Houston servicing facility.
The firm will manage the acquired assets in conjunction with First American personnel. Barrett Burke will, of course, continue its Texas foreclosure and bankruptcy practices in all aspects.
The Barrett Burke outsourcing operations, which last year handled approximately 43 percent of all defaults experienced by MBA (Mortgage Bankers Association of America) members, is the largest default-outsourcing firm in the U.S., with operations in 18 cities across the country.
"We welcome First American's entry into the default outsourcing industry and look forward to continuing our association," said Bob Caruso, senior vice president at Norwest Mortgage Corp.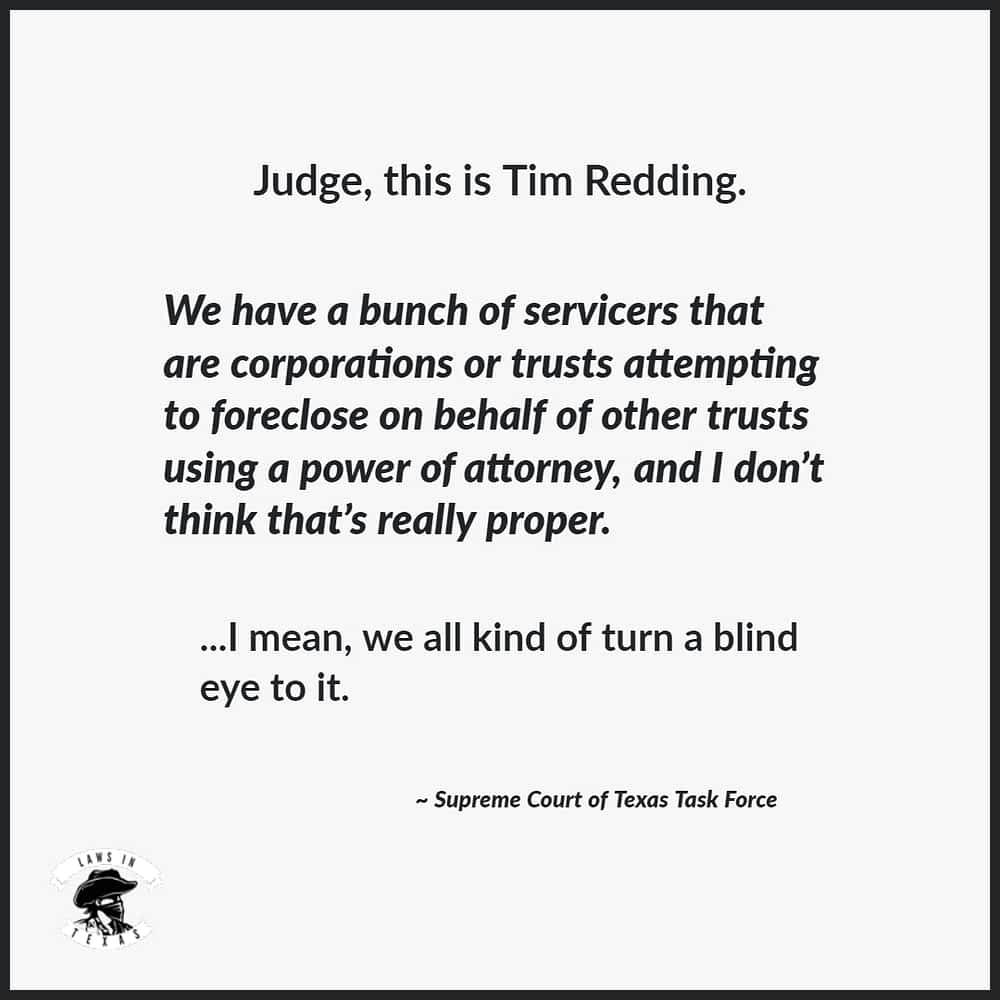 The acquisition also includes LoneStar Mortgagee Services, L.L.C. (the largest processor of California Trust Deed enforcement services), a majority of the assets of TitleStar, L.L.C. (a title services outsourcing company), and Barrett Burke's default management software, including the acclaimed Default Account Information System (DAISY), and the National Default Tracking System (NDTS). DAISY, which is used by mortgage servicers to manage defaults, is now deployed in support of over 8 million mortgage loans at 10 of the country's largest and most technologically sophisticated companies.
Bob Thornton, senior vice president at Bank of America, Louisville, said, "We are excited about this new business relationship with First American and the opportunities that it will afford DAISY and Bank of America."
The First American Financial Corporation, based in Santa Ana, Calif., is the nation's leading provider of business information and related products and services.
The corporation's three primary business segments include:
title insurance;
real estate information and services, which includes mortgage origination, mortgage servicing and database products and services;
and consumer information and services, which provides home warranties;
property and casualty insurance; automotive, subprime and direct-to-consumer credit reporting;
property and automotive insurance tracking services;
resident screening;
pre-employment screening;
lender-placed flood and hazard insurance;
investment advisory; and trust and banking services.
Through its family of companies, First American Financial has nearly 20,000 employees in more than 600 branch offices in the United States and abroad.
Information about the company and an archive of its press releases can be found on the Internet at www.firstam.com.
B2B Media Firm Hires Executives, Rebrands as Bridgetower Media
GateHouse B2B Media Unit Debuts New Site, Logo and Executive Team
August 03, 2016
NEW YORK–(BUSINESS WIRE)–Dolan Company, the B2B media arm of GateHouse Media, LLC, today announced a new company name, website and logo as part of a corporate rebranding initiative.
The new brand, BridgeTower Media, incorporates all of the local legal, construction, business and political titles within Dolan as well as the business journals, magazines, research and video units of Journal Multimedia, acquired this past May.
"I'm thrilled to work with this new executive team and the rest of the company to accelerate our growth and transformation."
The rebranding coincides with a reorganization of Dolan's media brands by industry vertical and the appointment of three key executives: Amanda Orson, Chief Digital Officer; Steve Lincoln, EVP of the Legal Division; and Hal Cohen, EVP of the Business Division. Prior to this role, Orson was Director of Marketing for Engineering.com, and previously ran her own marketing services agency focused on SMBs. Lincoln was previously COO of Today's General Counsel and a longtime executive at ALM Media. Cohen joined BridgeTower after holding several positions at ALM Media, most recently as Vice President of its regional law titles.
"This new corporate identity underscores both the power of our publications within the local economies we serve and the exclusivity of our engaged, high-value business and professional subscribers," said BridgeTower CEO and President Adam Reinebach. "I'm thrilled to work with this new executive team and the rest of the company to accelerate our growth and transformation."
Since its acquisition by GateHouse in January 2016, the company has increased digital advertising revenue and significantly expanded the number of advertising programs available to its clients. BridgeTower is also driving expansion of the Best Companies Group, a research unit focused on employee satisfaction, and its growing events business, which includes several awards programs honoring women who play a critical role within their local business communities.
About BridgeTower Media
BridgeTower Media is a leading provider of business information, events and marketing services for the legal, financial, real estate and government sectors in more than 20 local markets across the United States. In addition to providing subscribers with content relevant to their daily professional activities, BridgeTower has a research unit focused on employee satisfaction, runs a video division, and develops, organizes and produces events centered on awards and education. For more information regarding BridgeTower Media, please visit www.bridgetowermedia.com.
About GateHouse Media, LLC
GateHouse Media, headquartered in Pittsford, New York, is a wholly owned subsidiary of New Media Investment Group Inc., which is focused primarily on investing in a high quality, diversified portfolio of local media assets and on growing existing advertising and digital marketing businesses. GateHouse Media is one of the largest publishers of locally based print and online media in the United States as measured by our 125 daily publications. As of June 26, 2016, the Company operates in 530 markets across 36 states. New Media's portfolio of products, as of June 26, 2016, include 630 business and community publications and 530 websites, serve more than 200,000 business advertising accounts, and reach 20 million people on a weekly basis. For more information regarding GateHouse Media, please visit www.gatehousemedia.com.