On July 30, 1963, Judge Benjamin Franklin Cameron threw the United States Court of Appeals for the Fifth Circuit into turmoil, charging Chief Judge Elbert P. Tuttle with manipulating the composition of panels in civil rights and desegregation cases so as to influence their outcome.
Specifically, he accused his colleague Tuttle of packing panels with liberal judges who consistently supported the claims of civil rights activists. The liberal jurists, whom he derisively characterized as "The Four," were Tuttle, Richard T. Rives, John Minor Wisdom, and John R. Brown.
According to Judge Cameron, at least two of The Four sat in twenty-two of the twenty-five civil rights cases that the Fifth Circuit had heard during the preceding two years.
In the aggregate, The Four sat fifty-five times in these cases while the other five members of the court sat only twelve times. Moreover, one of The Four wrote the opinion in twenty-three of the twenty-five cases.
Cameron's sensational charges provoked a storm of controversy.
The suggestion of improper judicial assignment is always "troubling," but especially under these circumstances.
Cameron had raised the specter of case rigging in the nation's most sensitive field and its most volatile region: race relations in the Deep South. Moreover, he had done so in the aftermath of the violence accompanying the desegregation of the University of Mississippi the previous year; contempt proceedings against the governor and lieutenant governor for their defiance in that matter were still pending in the Fifth Circuit.
Despite objections from the Fifth, the issue Cameron raised implicated not only the outcome of the cases, but the process by which the panels were selected.
From this perspective, his complaint was not only that panels were chosen with an eye toward influencing decisions, but also that assignments were not random.
Former Magistrate Judge Stephen Wm. Smith, S.D. Houston Texas
Discusses "Judge Shopping" by the US Attorney's Office
JUDICIAL PEREMPTORIES AND RANDOM ASSIGNMENT
Cameron raised disturbing questions in a highly sensitive context. Those questions implicate important general features of our judicial system. At this more general level, the difficulty of successfully challenging non-random judicial assignments reflects the difficulty of proving anything more than a symbol­ic or procedural injury.
We should not exaggerate the impor­tance of a judge's identity or personal characteristics,  but a party who has a favorable judge "may be able to obtain a subtle advantage over the . . . [adversary because the judge could be] more likely to resolve close questions in that party's favor."
Some states have embodied that intuition in statutes and policies that effectively allow litigants to exercise a limited form of peremptory challenge against a judge assigned to their case. These measures go beyond for-cause disqualification statutes that require a showing of bias or an appearance of
impropriety. Rather, they demand, at most, the timely fil­ing of a good-faith request for substitution of a judge while strictly limiting the number of such requests.
Moreover, although federal law currently does not provide for peremptory challenges of judges, such a procedure has its advocates. For example, the original version of the proposed Judicial Reform Act of 1997 contained language authorizing parties to federal civil actions to obtain one substitution of judge as a matter of right. Although these devices for peremptory challenges against judges are not available in most states or in federal court, and are strictly limited in those jurisdictions that permit them, their very existence implies an ambivalence about random assignment of judges.
This ambivalence resembles our difficul­ty in thinking clearly about race- and gender-based perempto­ry challenges of prospective jurors: at one level we want to be­lieve that race and gender are irrelevant to juror decision-­making, but at another level we recognize that these factors can make a difference.
As long as we remain ambivalent about how much a particular judge matters, our legal system will not require a strictly random assignment of judges. At the same time, it will properly condemn deliberate efforts to influ­ence case outcomes, however subtly, by manipulating judicial assignments.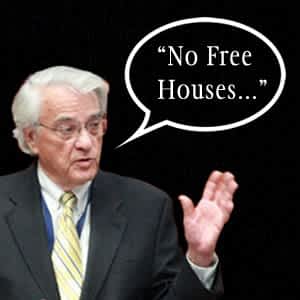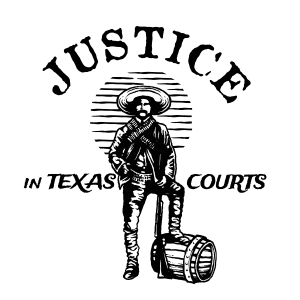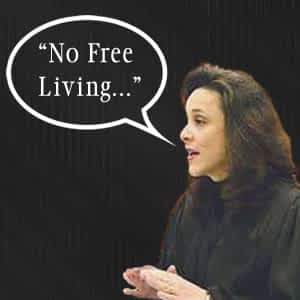 The Fifth Circuit Stated that the Burkes' Allegations Regarding the Bias Selection Process of Judges on Foreclosure Panels was Conclusory and Insufficient to Support Judicial Review…
Below is an Extract of the Burkes' Complaint Letter Citing Similar Issues to that of Cameron.
Opinion: This is 2019, a Time Where Data is Accurate and Relevant
On review of the Rules relative to Judicial Complaints, there is a very narrow window for a Complainant to gain relief from an appellate court, like the Fifth Circuit.
The Law has made up Codes of Conduct that are merely words, they hold no substance and ignored by those who are supposed to adhere to the Creeds and Codes. Judges and Courts are not held accountable for their actions, unless, for example, they slept with a parties lawyer4 or other verifiable sexual misconduct.5 As a "remote" case where tribunal and verdict is done electronically, there is little chance a homeowner is going to know if a Judge is taking a bribe or sleeping with opposing counsel.
It would be a more modern and transparent approach, if Courts were to review the public data and ask themselves:
"Can we honestly conclude we were legally, ethically and morally truthful in our distribution of a fair and impartial hearing for all parties?"
For example, Judge Higginbothams' "no free houses" oral statements in Reinagel v Deutsche Bank, which Graves sat on and agreed with the Opinion, rendering foreclosure in favor of the Bank.
Or the Priscilla Owen question in Diaz v Deutsche Bank, where she stated she'd seen at least 50 complaints by homeowners who had mortgage payments returned without explanation, yet Deutsche Bank prevailed in this case she reviewed.
Below, the Burkes' have provided, once again, the data previously supplied, showing this panels damning evidence of bias.
The Panel; Davis, Graves and Haynes
During the Burkes' two visits to the Fifth Circuit, they noted some oddities, and in particular, bias against homeowners. The Burkes conducted an audit of 12 months mortgage foreclosure cases heard in the Fifth between Nov. 2017 and Oct. 2018. In summary, there were 42 mortgage/foreclosure cases during this time. 11 of them (26%) involved Deutsche Bank.
Per the Burkes' 12-month audit, (Nov. 2017 – Oct. 2018) this same 3-member panel sat on the following foreclosure related cases; (i) Deutsche Bank National Trust Co -v- Burke (18-20026), (ii) Blank -v- Deutsche Bank National Trust Co, (#18-10054), and (iii) Cervantes -v- Ocwen Loan Servicing, LLC, (#16-41569)(frivolous), all in favor of the Banks/Servicers. That's almost a third of the Deutsche/Ocwen Cases heard by the same 3 member panel.
See attached Exhibits; A, B and C relating to the specific arguments against Davis, Graves and Haynes.
"A multimember court must not have its guarantee of neutrality undermined, for the appearance of bias demeans the reputation and integrity not just of one jurist, but of the larger institution of which he or she is a part." (Williams v Pennsylvania)
In Weird En Banc Ruling, Fifth Circuit Punts on Climate Change Class Action, Leaving Mess for Supreme Court
After a three-judge appellate panel reinstated a property owner's class action alleging that oil and chemical companies contributed to Hurricane Katrina's ferocity, the Fifth Circuit granted the defendants' motion to rehear the case en banc. Then, because it couldn't muster enough judges to hear it, the appellate court dismissed the appeal (As so many judges hold Oil stocks).
The U.S. Court of Appeals for the Fifth Circuit is composed of 16 active judges. You'd think it wouldn't be all that hard to get at least nine of them to come together to hear a given case en banc — that is, as a full court.
But lo and behold, a full eight judges on the Fifth Circuit have recused themselves from hearing an en banc appeal of a provocative global-warming lawsuit. As a result, there's no quorum and the court is unable to hear the case. Not surprisingly, the development has thrown the closely-followed litigation into a state of disarray.
The U.S. Court of Appeals for the Fifth Circuit is proposing an amendment to Circuit Rule 41.3, governing the effect of a granting a rehearing en banc.
The proposed (now approved and published) revision provides that if a motion for rehearing en banc is granted and the court subsequently lacks a quorum to decide the case en banc, the case will be returned to the original panel, the mandate reinstated, and the opinion issued as an unpublished, non-precedential opinion.
The rule makes sense, even if it addresses a scenario that (one would think) is quite unlikely to occur.Although there is no explanation accompanying the proposed amendment, it is clearly prompted by the recent case of Comer v. Murphy Oil, in which the precise scenario addressed by the rule occurred — and given that there was no rule in place, the original panel opinion was never reinstated.
In Comer, the Fifth Circuit reversed the district court's dismissal of a class action lawsuit against several energy companies alleging that their activities (including their greenhouse gas emissions) contributed to the intensity of Hurricane Katrina.
The Fifth Circuit initially voted to hear the case en banc, vacating the panel opinion in the process, but then one of the judges recused, depriving the en banc court of a quorum. The case was then dismissed on the grounds that the absence of the quorum left the court unable to hear the case, or even to reinstate the panel opinion. (See the order and dissenting opinions here.)
The plaintiffs subsequently filed a writ of mandamus with the Supreme Court, seeking to reinstate the panel opinion, but to no avail.  Although I think the initial Fifth Circuit opinion was in error, the result of the Comer proceedings was quite incongruous.
If there were not enough judges to hear the case en banc, then en banc review should never have been granted, and the Fifth Circuit opinion should not have been vacated.
What appears to have occurred here is that a conflict of interest was discovered, or came into being, after the conflicted judge had already participated in the vote to grant the en banc petition.
As a consequence, the initial vote to rehear en banc (and vacate the decision) was procedurally proper and could not be undone as the recusal left the en banc court without jurisdiction to enter any additional orders.
Following the rules as written resulted in a result that rubbed most observers the wrong way — hence the need for a revised rule.
The proposed amendment will not do anything for the Comer plaintiffs, but it will fix this potential problem for future litigants — should this odd sequence of events ever actually recur.
Unless otherwise expressly provided, the granting of a rehearing en banc vacates the panel opinion and judgment of the court and stays the mandate.
If, after voting a case en banc, the court lacks a quorum to act on the case for 30 consecutive days, the case is automatically returned to the panel, the panel opinion is reinstated as an unpublished (and hence nonprecedential) opinion, and the mandate is released. To act on a case, the en banc court must have a quorum consisting of a majority of the en banc court as defined in 28 U.S.C. § 46(c).
Update: 15 October, 2019 (3 months later)
LIT's Financial Disclosures Requested for Fifth Circuit Judges on 19th July 2019 Remains 'Pending' and it can take up to 6 Months
FRIDAY AUGUST 16TH, 2019 FOLLOW UP REQUEST
Your requests have been forwarded to the concerned person for further handling.
Thank you for notifying us of our fax machine, we will look into it.
Sincerely,
Committee on Financial Disclosure
RESPONSE:
Thank you for your expedient reply.
I was hoping I could request an update to our prior request, which was emailed and faxed on July 19th, 2019. By my accounting, that would mean the financial disclosure reports are due by Monday latest? Is that correct?
Thanking you in anticipation of your response.
RESPONSE:
We have received your most recent request for financial disclosure reports dated August 16, 2019. We are in the process of completing your previous request.
Requests for financial disclosure reports currently are taking anywhere from three to six months to complete. We will send the reports to you as soon as possible.
Financial Disclosure Office
202-502-1850