LIT UPDATE:  Texas Attorney General Ken Paxton wants judge recused from his criminal case, promising further delays in years-old prosecution
Paxton was indicted for felony securities fraud in July 2015 but has yet to go to trial as attorneys duke out side battles over venue and prosecutor pay.
Defense attorneys for Texas Attorney General Ken Paxton — whose indictment for felony securities fraud is now more than five years old — are again asking for a different judge to oversee the case. It's the latest turn in a long-delayed prosecution that has bounced all the way from a trial court in North Texas to the state Supreme Court in Austin, and now sits in legal purgatory in Houston.
Paxton's attorneys wrote Thursday that Judge Jason Luong should recuse himself from the case because the attorney general's office is representing him — among a group of about 20 Harris County district court judges — in an unrelated lawsuit over bail practices. Robert Johnson, who oversaw the case until recently, voluntarily recused himself from the case for that reason earlier this summer. A Houston appeals court reassigned the case to Luong late last month.
"Judge Luong's impartiality might be reasonably questioned" because Paxton is defending him, Paxton's attorneys argued in a filing this week.
Luong is the fourth judge to preside over Paxton's case in five years, according to The Dallas Morning News, which first reported the recusal news Friday. This latest battle portends further delays in a case that has dragged on for years amid arguments over venue and prosecutor pay.
Before recusing himself from the case, Johnson had handed Paxton's team a long-awaited victory: He ruled that the case should return to Collin County, where Paxton is from and where a judge decided years ago he should not be tried because he is so well-known and well-connected.
The prosecutors appointed to take Paxton to trial shot back Friday, arguing that Luong should remain on the case.
"Because Paxton's palpable fear that Judge Luong will follow the law and keep these felony cases in Harris County does not come within a time zone of meeting the Draconian burden required for recusal, his motion is without merit and should be denied," prosecutors Brian Wice and Kent Schaffer wrote.
And they noted that last month, Paxton's attorney Philip Hilder told the Houston Chronicle that Johnson "did not need to recuse himself on the matter since … the allegations against Mr. Paxton do not involve his official capacity but rather his individual capacity."
Paxton was indicted in late July 2015 but has yet to go to trial as attorneys duke out side battles over issues like venue and prosecutor pay. He is accused of persuading investors to buy stock in a technology firm without disclosing that he would be compensated for it. Paxton has maintained his innocence.
Five years delayed, criminal trial of Texas AG Paxton takes a step backward
July 27, 2020
A new Harris County district judge will again take up the decision of whether to move Attorney General Ken Paxton's criminal case back to his hometown of Collin County.
A Houston appellate judge on Monday set aside a previous district judge's ruling on the venue change, and has redirected the case to Harris District Judge Jason Luong, giving him until Sept. 10 to decide whether it should stay in Harris County or return to Collin County where it originated, as first reported by the Dallas Morning News.
This marks the latest in a series of setbacks that have dragged out the resolution of five-year-old criminal charges that have already outlasted one of Paxton's re-election cycles. The two-term Republican attorney general was indicted on felony securities fraud charges in July 2015 but is still far from trial. Paxton has maintained his innocence.
Luong, a former prosecutor with the Harris County District Attorney's office, was assigned to the case after the previous presiding judge, Robert Johnson, recused himself because the attorney general's office is representing him in a separate, unrelated case alleging discriminatory bail practices in the county's felony courts.
It's unclear whether Luong, who is also being represented by Paxton's office in the bail case, will recuse himself as well.
Prior to recusing himself, Johnson had ordered the case moved to Collin County, siding with Paxton's lawyers who had argued that the judge who moved the case out of Paxton's home county in the first place lacked the authority to do so because his term had expired.
The location of the trial could have immense bearing on how it's decided. Paxton, who lives in in McKinney, has many allies in Collin County — those very connections were enough to convince a judge in 2017 that the case ought to move from Collin to Harris.
Paxton is charged with two counts of first-degree felony securities fraud and a third-degree felony charge of selling securities without registering with the state.
He is accused of encouraging investors, including friends and a Texas lawmaker, in 2011 to invest in a technology startup without disclosing that he was being paid by the firm. He is also accused of soliciting clients for a friend's investment company without registering with the state.
Paxton's lawyers had just filed a nearly 80-page brief on the appeal Monday only to find out that 1st Court of Appeals Judge Gordon Goodman had bounced the case back to district court.
"We're not only disappointed but also troubled by the fact that the Court of Appeals ruled without giving Mr. Paxton an opportunity to respond," Paxton defense attorney Bill Mateja said in a statement. Paxton's legal team is also asking Goodman to reconsider his ruling.
Special prosecutors Kent Schaffer and Brian Wice declined to comment.
COURT OF APPEALS FOR THE
FIRST DISTRICT OF TEXAS AT HOUSTON
ORDER OF ABATEMENT
Appellate case name:        In re The State of Texas Ex Rel. Brian W. Wice Appellate case number:                             01-20-00477-CR; 01-20-00478-CR; 01-20-00479-CR;
Trial court case number: 1555100, 1555101, 1555102
Trial court:                        177th District Court of Harris County
On June 30, 2020, relator, Brian W. Wice, filed a petition for writ of mandamus (1) challenging a June 25, 2020 order signed by the Honorable Robert Johnson, Presiding Judge of the 177th District Court of Harris County, vacating a change of venue order in the underlying cases and returning venue of the cases to Collin County; and (2) compelling rulings on certain motions.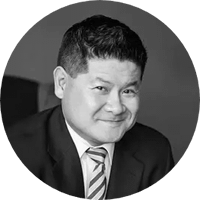 After the mandamus petition was filed, relator subsequently informed this Court that (1) Judge Johnson voluntarily recused himself from the underlying cases on July 6, 2020, and (2) the cases were reassigned on July 15, 2020 to the Honorable Jason Luong of the 185th District Court. Although relator has not filed a motion requesting abatement of this original proceeding, relator's filing notifying the Court of these developments "advises" that abatement is appropriate under the circumstances.
When a mandamus petition complains of actions taken by a trial judge who subsequently recuses, appellate courts have the discretion to either deny the petition or to abate the case and allow the successor judge to consider the issues raised in the petition. See In re Blevins, 480 S.W.3d 542, 544 (Tex. 2013).
Our decision should be based on a determination of "which of the two approaches affords the better and more efficient manner." Id. We conclude that the better and more efficient approach in these original proceedings is to abate.
Accordingly, we ABATE these original proceedings for 45 days from the date of this order to allow Judge Luong to reconsider the challenged order and, if appropriate, to consider the pending motions.
Judge Luong is directed to take whatever actions and hold whatever hearings he determines are necessary to consider the matters herein.
A supplemental clerk's record containing any rulings, along with a reporter's record of any hearings held, shall be filed within 45 days from this order. We withdraw our request that real party in interest file a response to the mandamus petition.
It is so ORDERED.
Judge's signature:       /s/Gordon Goodman             
Acting for the Court
Date:        July 28, 2020       
Panel consists of Justices Goodman, Hightower, and Countiss.