LIT COMMENTARY
When you see a case where a million dollars has been stolen, you expect the lawyer would be suspended by the State Bar of Texas while any criminal case and appeal is proceeding. You'd be wrong.  Texas lawyer George "David" Ringer stole this incredible sum of money in a period of around 6 years prior to his indictment in 2011.
Ringer's resignation was accepted in April 2020. So after his indictment, this thievin' lawyer was still allowed to practice from 2011-2020. That's disgraceful. LIT has previously read the Texas Bar trying to excuse their responsibility to suspend lawyers as being "hog tied", but that is in direct contravention with other State Bars where we've seen the lawyer suspended very quickly after a theft case is so blatant, it demanded this type of sanction.
The fact Texas did not jail this thievin' attorney is also inexcusable when it's taking money from a sports club where children are involved. What message does this transmit? It says if you study to be a Texas Lawyer, theft doesn't receive jail time. If you are a normal citizen however, you'd be subjected to many years in a Texas prison.
Texas Lawyer(s) Accused of "Being a Ringer"
Texas Lawyer David Ringer was a Trusted Board Member of Solar Soccer Club. That trust was misplaced as he Stole a Million Dollars from the Club.
So the question everyone is asking, is $1 million worth jail time? The Answer – not if you're a Texas Lawyer. Nope, such justice against one of own is a frivolous suggestion. That possibility ain't about to happen in Texas any time soon.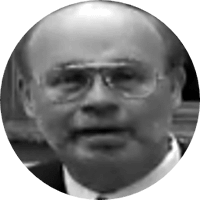 Nearly $1 million was involved in the fiduciary crime conviction of Dallas attorney David Ringer, and now he has lost his law license for it. He's not the only lawyer to recently lose his livelihood because of financial improprieties.
Ringer, who resigned his law license rather than face attorney discipline, was the longtime volunteer chairman and president of a soccer club when he committed the crime, court records show.
"He wrote and signed checks on the club's checking account to his law firm totaling over $960,000, all without the knowledge or authorization of any officer, board member or member of the club,"
said the State Bar of Texas Office of Chief Disciplinary Counsel's June attorney discipline list, which announced Ringer's resignation.
"Ringer obtained loans for the club and executed promissory notes on the club's behalf with various third parties unrelated to the club, all without the knowledge or authorization of any officer, board member, or member."
Ringer, who didn't return a call seeking comment, pleaded guilty Jan. 10 to first-degree felony misapplication of fiduciary property.
He was sentenced to 10 years of community supervision, and ordered to pay nearly $700,000 in restitution.
Former head of Dallas' Solar Soccer club indicted on charges he stole $800,000
Originally Posted; June 8, 2011 | Republished; June 5, 2020
The former chairman and president of one of Dallas' biggest youth soccer clubs was indicted Wednesday on charges that he stole more than $800,000 from the Solar Soccer Club.
A grand jury indicted George David Ringer, 58, on two charges of theft and misappropriation of funds. In a bankruptcy filing last year, Ringer admitted owing Solar $900,000 — a debt he wanted a federal judge to cancel.
"What is particularly unfortunate about this is that a good portion of the money that was embezzled or stolen came off the backs of hardworking parents and kids working concession stands at various soccer venues," said David Finn, a member of the Solar board whose son has played for the club for five years.
Reached at his office Wednesday, Ringer declined to comment.
Ringer, a lawyer, headed Solar Soccer from 1996 until early last year when club officials started questioning his handling of the association's finances.
"We asked him, 'Where is the money? Where did it go? Where was the authorization?'" Finn said.
After Ringer was unable to come up with the money or answers to satisfy club officials, he filed for bankruptcy in November. In addition to his debt to Solar, he admitted owing $487,000 to the IRS and $304,000 for what was described as an "oil and gas investment from the 1980s."
Ringer claimed $1.9 million in total debt against $491,953 in assets. The assets included his $410,000 home, two decade-old cars and an "11-year-old mixed breed dog" Ringer said was worth $50.
Ringer filed for Chapter 7, which could have wiped out the debt. But Solar got wind of the plan, counterfiled to block it and gave information to Dallas prosecutors.
It takes a lot of soda sales to add up to $800,000. But Solar is a large outfit, with more than 65 boys and girls teams that include about 1,000 kids. In addition to other fundraising, players pay about $3,000 in annual fees.
The club has developed at least one professional soccer player: Corben Bone of the Chicago Fire. And in 2009, Solar coaching director Kevin Smith was named NSCAA/Adidas National Coach of the Year.
According to the indictment report, Ringer is accused of dipping into club funds starting five years ago, issuing lump sum checks to his law firm. The report said he started taking out loans to cover the growing deficit. The club's books also indicate that he had the club "borrow" money from his law firm that was subsequently repaid — even though Solar has been unable to find any documents confirming that the loans existed.
According to a report by WFAA-TV (Channel 8) in April, Ringer was confronted by parents and told them he had been paying himself for legal work done for the club over the years. He later produced a schedule of itemized charges that included hours billed for "attending games," "rescheduling games" and "fundraising issues," according to WFAA.
Ringer told the station at the time that the allegations were "defamatory" as well as "unfounded, unwarranted … and in dispute."
The club is left to figure out what it won't be able to do because of the missing money. The club's plans to buy its own soccer field will be much harder to achieve, Finn said.
But the biggest loss, he said, may be the loss of trust.
"Everybody trusted David," Finn said. "Everybody."