Updated: 'Can Y'all Play Nice?' Judge Asks Counsel in Case of Lawyer Who Slapped Another Attorney
Houston attorney Ronny Krist has already received a ticket for slapping Greg Enos—who's representing a plaintiff suing Krist—just before a deposition. Now the incident, caught on camera, has reached the courthouse in the form of a discovery dispute.
"Can y'all play nice, or do I have to attend these depositions?" 127th District Judge R.K. Sandill of Harris County, Texas, asked during a telephone hearing on Tuesday. "I don't mind coming down there if I need to, or you can do them here."
Both sides declined the judge's offer to attend the depositions to ensure they "play nice." Sandill also suggested that Enos could take Krist's deposition over Skype or another video conferencing system, rather than in person.
The judge told the attorneys that the defendants must fully comply with the plaintiff's production requests within 10 days, and that he wants the depositions completed within 30 days. He also said the parties must notify the court by Sept. 10 about the dates they have scheduled the depositions, or else he would issue an order to compel the depositions for a certain date.
Enos, owner of The Enos Law Firm in Webster, was representing Jessica Vickery, who is suing Krist and two other Houston attorneys over a 45 percent contingent attorney fee they charged on annuity payments her mother won in a 1994 divorce case against Baytown lawyer Glenn Vickery.
Krist's attorneys were scheduled to take Jessica Vickery's deposition Aug. 21, and Krist came along to listen. A security camera in Enos' law firm recorded Krist slapping Enos across the face. According to an Aug. 21 incident report by the Webster Police Department, police charged Krist with class C misdemeanor assault by contact, which carries a maximum fine of $500 and no jail time.
Enos notified the court about the assault in an Aug. 30 letter to Sandill, which was filed in the case. He argued that the court should step in to make orders about Krist's conduct, bar him from attending Vickery's deposition, and order Krist's own deposition to occur at the courthouse, which has heightened security. Enos told the court the defendants haven't fully complied with production requests, nor agreed to schedule depositions of the defendants.
In response, Scott Krist filed a letter with the court Sept. 6 that said the parties have resolved the discovery disputes that Vickery raised and the court doesn't need to intervene. Among other things, the defendants agreed that Ronny Krist won't attend any depositions in the case aside from his own. He wrote that when Ronny Krist is deposed, it will take place at The Krist Law Firm. If Enos is afraid, he should notify the Webster Police Department before the deposition.
'Pitiful old man'
Although they agreed to behave in depositions, the attorneys for both sides have lobbed accusations of unprofessional behavior behind the scenes.
Scott Krist's letter said that from the start of the case, Enos has been disrespectful to Ronny Krist. But Enos said that when Krist arrived at his law office on Aug. 21, Krist threatened to "kick my ass," to which Enos replied, "I would like to see that happen."
That's when Krist slapped Enos.
After the assault on Aug. 21, Enos publicized the incident online and in the media, the letter said. Enos wrote on his blog that just before Ronny Krist slapped him, "I did tell this pitiful old man that I would like to see that happen."
Scott Krist wrote, "Plaintiffs counsel decided to engage in school-yard taunts and name calling. This is the tone and behavior by plaintiff's counsel that has led to the unfortunate events in this case."
He asked the court to admonish Enos to behave professionally.
But on the other side, Enos' letter said that Scott Krist has been unprofessional when responding to emails about the discovery disputes. For example, he claimed in one response, Scott Krist wrote, "Nerd, we'll have documents to you next week upon my return from vacation. Further, only an idiot would grant credence to your neophyte construction of the rules. Now go back and sit in the corner."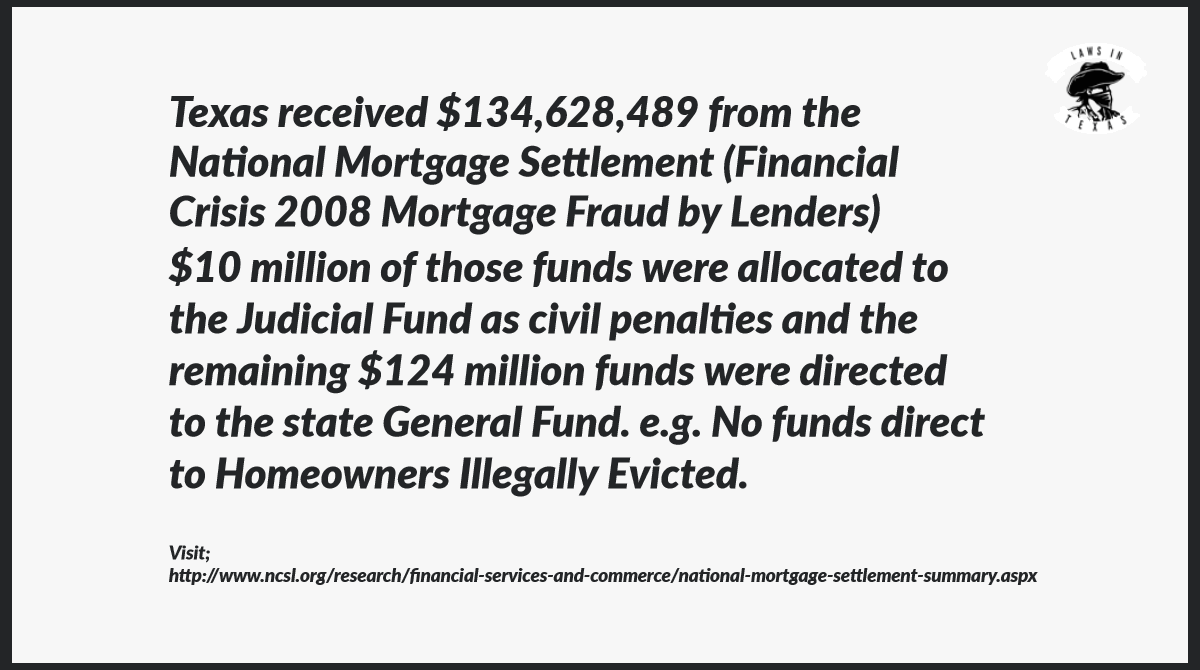 Houston Lawyer Ronny Krist Charged for Slapping Plaintiff's Attorney Before Deposition
A lawyer for Ronny Krist said the 83-year-old "deservedly slapped the shit" out of another attorney for being disrespectful.
Heir of Texas Divorcee Sues Over Lawyers' Contingency Fee
Helen Vickery's daughter wants a judge to decide if she must continue to pay three Houston-area lawyers who represented her mother in litigation following a contentious divorce.
Every month for more than 20 years, Helen Vickery paid her three lawyers 45 percent of an annuity payment she was awarded in litigation related to her contentious divorce from Baytown lawyer Glenn Vickery.
But Helen Vickery died in 2017. Now, her daughter wants a judge to decide whether her estate must continue to pay the three Houston-area lawyers, and whether the $6.5 million in monthly payments that her mother already paid to Ronald Krist, Richard Morrison and Roy Mease from 1995 through 2017 were ever valid.
In a petition filed Wednesday in state district court in Houston, Jessica Vickery alleged that any agreement calling for her mother to pay 45 percent of the monthly annuity payments to the three defendant lawyers is not binding on her—even if such an agreement existed and is enforceable.
Jessica Vickery's petition details the complicated sequence of events involved in her mother's 1991 divorce from Glenn Vickery, which ultimately led Helen Vickery to file a bill of review to set aside the divorce decree and redivide the marital estate. Krist, Mease and Morrison represented her in that lawsuit, which ended with a $9.45 million verdict in 1994 in her favor.
"Plaintiff demands proof that there ever was a valid, enforceable written contract or assignment between Helen Vickery and defendants and she contends that any such agreement, if it existed, constituted a breach of fiduciary duty and imposed a fee on the client that was excessive, unreasonable and unconscionable, at least as to the annuity," Jessica Vickery alleges in the petition.
Scott Krist, a son of defendant Ronald Krist, is representing all three defendant lawyers. Scott Krist said Jessica Vickery's declaratory judgment suit is nothing more than someone trying to take advantage of lawyers who nearly 30 years ago obtained the full benefit of the annuity for their client.
Ronald Krist.
"She wouldn't even be getting this money if we hadn't gotten it for her mother," said Scott Krist, owner of Krist Law Firm, a personal injury firm in Houston.
Scott Krist said his clients will file counterclaims and seek a declaratory judgment that the 45 percent interest is property of the lawyers by way of an assignment of the underlying causes of action. He said he had already been planning to file a lawsuit against Jessica Vickery making that claim.
"Helen Vickery was a client that very much appreciated her lawyers' efforts and understood the benefits they brought to her," Krist said.
Ronald Krist, of counsel at The Krist Law Firm, is retired, according to his son. He may be best known for representing Betty Grissom, the widow of astronaut Virgil "Gus" Grissom, who was killed in the Apollo 1 fire. Ronald Krist was traveling and could not be reached for comment.
Mease, of Roy D. Mease & Associates in Pasadena, did not immediately return a call for comment. Morrison, a former partner of Ronald Krist, now lives in Austin and is listed as inactive on State Bar of Texas membership records. Attempts to locate Morrison's contact information were unsuccessful.
According to the petition, in the 1994 litigation, a judge awarded Helen Vickery 58 percent of the $14.6 million community estate, plus other damages.
Jessica Vickery alleged the defendants need to prove her mother assigned them 45 percent of the annuity payments.
"It is not clear if there was a written contract or assignment and apparently defendants cannot now find a copy of the purported contract. It is also not clear now much Helen Vickery ended up recovering on her damage award or how much of that recovery was paid to defendants," the plaintiff asserts in the petition.
According to the petition, as a result of the bill of review, Helen Vickery was awarded 100 percent of the annuity, which paid about $35,000 a month at the time, but now pays $77,772 a month and the amount increases by 3 percent each year.
The petition alleges that Krist and Mease each receive 25 percent of the lawyers' share of the annuity payments and Morrison receives the other half.
The plaintiff alleged she paid the defendants about $435,776 from January 2018 through January 2019, when she stopped sending payments. She seeks recovery of these payments, on the ground the defendants made a false representation to her that she owed them 45 percent of the monthly annuity payments.
Jessica Vickery's petition argued that the annuity award should be characterized as a family law matter, rather than a tort matter, and that contingency fees are "not usually charged in family law matters."
In response, Scott Krist said the lawyers represented Helen Vickery in a bill of review, which is an action to set aside a judgment that cannot be appealed, and they made tort claims.
Attorney Greg Enos, of The Enos Law Firm in Webster, is representing Jessica Vickery and did not immediately return a call seeking comment.