Court records do not name the candidates that benefited from the scheme but say they included two candidates for U.S. House and one for U.S. Senate.
Federal Election Commission records show the only U.S. Senate candidate who got donations from Dannenbaum and his employees around February 2017 was John Cornyn, the state's senior senator.
"The campaign was not aware of what Mr. Dannenbaum was doing and we will fully cooperate with the US Attorney's office," Cornyn campaign manager John Jackson said in a statement. "We will be returning the contributions in full to the Treasury, as required by law. We take great strides to ensure all contributions are proper and follow the law."
Houston engineering tycoon, ex-UT regent James Dannenbaum slapped, not jailed, for illegal campaign donations
Originally Published; May 27, 2020
An octogenarian engineering titan who donated to politicians of all stripes was sentenced to two years' probation Wednesday for funneling illegal campaign contributions to U.S. congressional candidates.
Two dozen lawyers, court staff, federal officers and visitors all donned masks in the recently reopened downtown Houston courtroom, but the federal judge presiding did not. He addressed James Denny Dannenbaum, who was seated before him in a wheelchair with longer-than-usual white hair, a mask and latex gloves.
"This is a difficult case," said Judge Sim Lake, noting the defendant's fragile health, his lifetime of philanthropy and the fact that he knowingly pushed 32 employees at his engineering firm to make more than $300,000 in illegal donations to 26 campaigns over three years.
A prosecutor requested a two-year prison term, with a delay for Dannenbaum — wearing two plastic hospital bracelets on his wrist — to have a postponed heart procedure.
A defense lawyer argued the standard sentence was overkill, his client's interest in border wall projects in the early Trump administration was small potatoes and prosecutors had unfairly "laid the ills of the American political system, the campaign system, at this man's feet."
The judge opted for a light sentence, departing from sentencing guidelines, and ordering the A-list political contributor to pay a $100,000 fine.
The conviction was a late-in-life blow for Dannenbaum, 80, a River Oaks philanthropist and public works deal-maker from an influential Houston family, who was tapped by Gov. Rick Perry for a six-year term as a University of Texas regent.
In an argument for leniency, defense attorney Larry Eastepp mentioned that Dannenbaum brought a Nobel Prize winning cancer specialist to the Texas Medical Center and that early in his career he had been a part of a project that brought water and sewage systems to Acres Homes, the black working class neighborhood where Mayor Sylvester Turner grew up.
Eastepp also worked in a mention of Dannenbaum's lengthy friendship with President George H.W. and Barbara Bush and their sons. He said Dannenbaum was an unlikely recidivist.
Assistant U.S. Attorney Carolyn Ferko said Dannenbaum took advantage of employees to facilitate donations to politicians who had no idea about the scheme, and he should be punished accordingly.
Despite his feeble state, the defendant spoke freely throughout the hearing, interrupting to insert corrections and clarifications and noting that as an engineer he was prone to be "bogged down by minutia."
His company, a mainstay for more than half a century, worked on the Ship Channel Bridge and the Grand Parkway. Its offices across Texas handle major transportation projects, public works and land development ventures.
The former CEO and chairman of Dannenbaum Engineering pleaded guilty in December to orchestrating the backdoor contributions, telling the judge the "mistakes" were his alone.
He admitted he'd helped his employees at Dannenbaum Engineering make illegal donations to the reelection campaigns of a candidate for the U.S. Senate and two candidates for U.S House of Representatives in a single year.
He then reimbursed them for their expenditures.
He pleaded guilty to a single count of making contributions in the names of other people when he gave $10,000 to $25,000 in a single year by illegal means. But the deferred prosecution agreement by the 200-person company Dannebaum once commanded outlined a broader scheme. The firm agreed to pay a $1.6 million fine and agreed in court documents the company had aided in a bigger scheme that involved donations over a three-year period.
Two local officials in South Texas are awaiting sentencing after they pleaded guilty to conspiring to take bribes in connection with Dannenbaum Engineering's projects in Webb County. Shortly after Jaime Canales, a former Webb County commissioner, and Johnny Amaya, a former Laredo city councilman, entered those pleas in October 2018, Louis H. Jones Jr., a former Dannenbaum executive, who headed the firm's projects in the region, died by suicide while under investigation by the FBI in the pay-to-play scheme.
The former company chief's sentencing came swiftly following 30 minutes of argument by the lawyers, who periodically removed their masks to be better heard, once at the request of the judge.
After Lake adjourned and walked to his chambers, Dannenbaum called out to him from below.
"Thank you for your leniency and your consideration," he said. "I'm very grateful." He pulled off his mask and wiped his face with a tissue.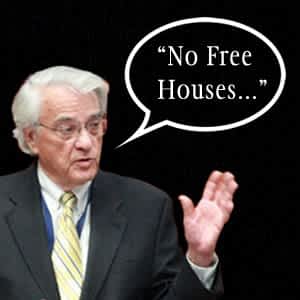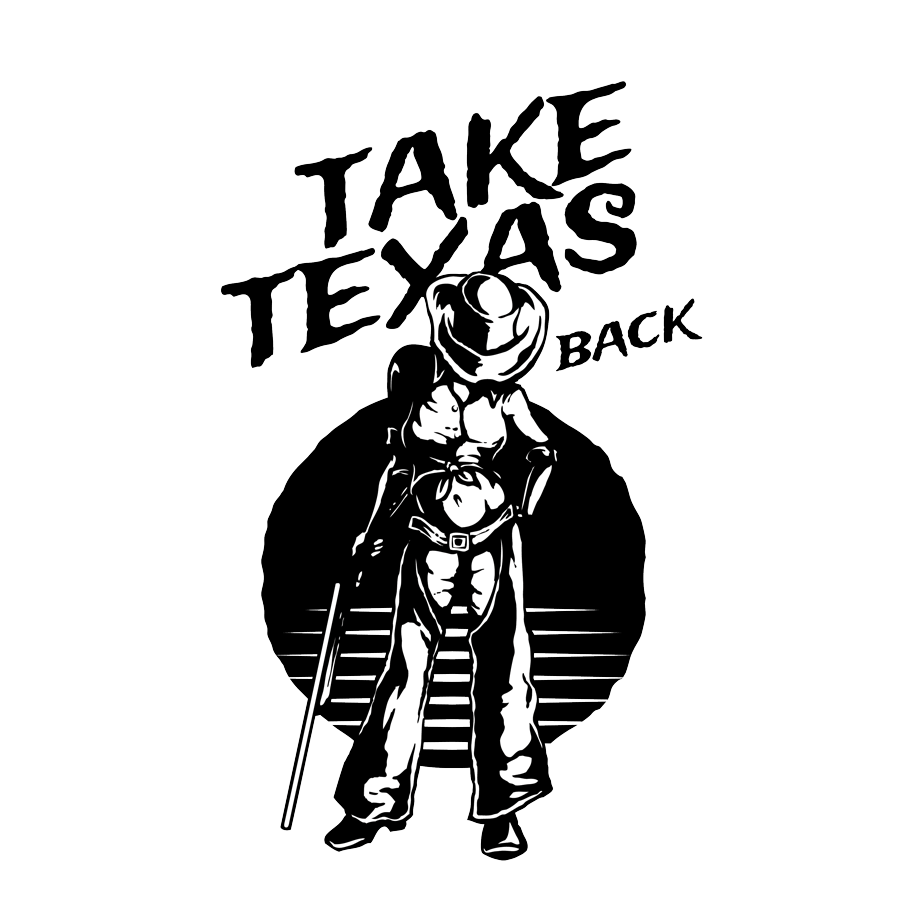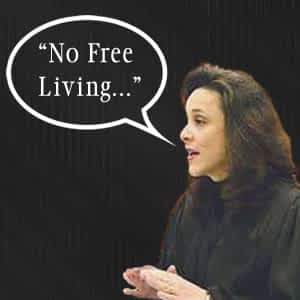 Texas Contractor's Cash Flowed to Republicans Despite FBI Probe
The former chief of a Houston-based company, who is set to plead guilty to campaign finance crimes Friday, continued making hundreds of thousands of dollars in campaign contributions, including to top Republicans, for two years after an FBI investigation of the contractor was revealed.
James Dannenbaum gave a total of nearly $700,000 from early 2017 through June 2019, including more than $150,000 to the National Republican Congressional Committee and more than $50,000 to committees linked to House Minority Leader Kevin McCarthy (R-Calif.), according to Federal Election Commission reports.
The company he headed, Dannenbaum Engineering Corp., will pay a $1.6 million fine under a Justice Department deal that will allow the company to continue to bid on federal contracts.
The company made $323,000 in illegal corporate contributions to two dozen federal campaign committees, according to the deferred prosecution agreement filed in federal court in Houston last month. Dannenbaum, who has stepped down as chief executive, is expected to plead guilty in federal court in Houston.
"DEC engaged in a criminal scheme that undermined the fairness and transparency of our nation's campaign finance laws in a misguided effort to increase its own power and prestige," Assistant Attorney General Brian A. Benczkowski of the Justice Department's Criminal Division said in a statement.
Dannenbaum was "within his rights" to continue making campaign contributions while facing an investigation for campaign finance violations, company spokesman Bill Miller said in an email. "Jim has always been a generous donor. Nothing new there."
"The case has been in the news for a long time and our case is completely settled," Miller said. "We have kept almost all our clients because of the quality work which we have carried out for 75 years."
Sen. John Cornyn (R-Texas), who is up for re-election next year, indicated he would give to the U.S. Treasury contributions he received from Dannenbaum, but it wasn't immediately clear whether others would follow suit.
The list of recipients includes more than a dozen current and former members of Congress, including Houston-area House Democrats.
Cornyn's potential Democratic challengers MJ Hegar and former Rep. Chris Bell have criticized the senator for taking the money. The Cornyn campaign said in a statement it was "not aware of what Mr. Dannenbaum was doing, and we will fully cooperate with the U.S. Attorney's office. We take great strides to ensure all contributions are proper and follow the law."
McCarthy's congressional office and the NRCC didn't respond to email and phone messages seeking comment.
Dannenbaum and a company manager arranged an illegal reimbursement scheme for employees making campaign contributions to congressional lawmakers and others, according to prosecutors.
Corporate contributions to federal candidates are illegal, as are contributions from government contractors.
In addition to the straw donor scheme, Dannenbaum "also routinely directed DEC funds to his own account to reimburse himself" for campaign contributions, the agreement said.
The company agreed to remove the 80-year-old Dannenbaum from his leadership position as part of the deal. In addition, the company pledged to end politically related payments to employees disguised as "marketing advances" and implemented a new ethics and compliance program.
The move marked a major fall for Dannenbaum, a Houston philanthropist and former University of Texas regent, whose company helped build many of the transportation and public works projects in the Lone Star State.
The federal campaign committees receiving Dannenbaum Engineering's corporate contributions weren't aware that they were illegal at the time they were given, according to the Justice Department.
Campaigns that receive such funds are required by FEC regulations to send those contributions to the U.S. Treasury once they become aware that they are made illegally.
The fine on Dannenbaum was one of the largest ever imposed in a campaign finance case. Last year, health care company Cancer Treatment Centers of America settled a civil enforcement case with the Federal Election Commission and agreed to pay a $288,000 fine for making nearly $700,000 in illegal corporate contributions through straw donors.
The agreement is intended to allow the company to emerge without a criminal conviction, while a guilty plea might have prevented Dannenbaum Engineering from being able to work on government contracts – a virtual corporate death sentence for the firm, which specializes in large infrastructure projects.
The company was part of a joint venture that received a 2017 Defense Department contract award with a total value worth up to $10 million, and it's one of nine contract holders awarded a slot on a July 2019 Defense Department multiple-award contract with a total value of $96 million that will run until July 2024, according to Bloomberg Government data.
The company also was involved in a preliminary plan by Hidalgo County, Texas, to seek $379 million in federal funding to complete levees and barriers on the Mexican border as part of President Donald Trump's border wall, according to a map and letter prepared with Dannenbaum's help for a 2017 meeting of the county's drainage district board.
The county abandoned the plan because of local opposition to the border wall. Company spokesman Miller said Dannenbaum Engineering has not been involved in any border projects since 2012.
The manager who helped hatch the straw donor scheme wasn't identified in court papers but matched the description of Louis Jones, head of the company's South Texas operations, who committed suicide last year following FBI raids that led to bribery convictions in 2018 of two local officials, Jaime Canales and Johnny Amaya.
The bribes totaling $17,500 were disguised as campaign contributions and paid by a civil engineering company matching the description of Dannenbaum Engineering, according to an indictment filed in federal court.