Lawyer who let judge use his beach house wins reinstatement
March 17, 2020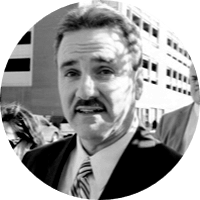 A Pennsylvania lawyer has won reinstatement to practice after his suspension for letting a Luzerne County judge use his beach house in exchange for the appointment of a favorable arbitrator.
Lawyer Harry Vincent Cardoni of Kingston had been suspended for five years for giving "items of value"—including use of the beach house—to then-Judge Michael Toole. Cardoni won reinstatement in a March 12 order, report Law360 and Bloomberg Law.
Toole's appointment of the favorable arbitrator resulted in an award of about $1 million for Cardoni's client, according to the report and recommendations by the disciplinary board.
Cardoni had acknowledged that allowing Toole to use the beach house and then allowing him to appoint the arbitrator was "the most egregious error of my life," according to the findings. Cardoni paid back $700,000 of the award, which was the amount Erie Insurance Company had agreed to pay as satisfaction of any claim.
If you want to Talk to a Judge, Head for the Beach House, not the Court House
Toole was sentenced to 2½ years in prison in April 2011 after he pleaded guilty to corrupt receipt of a reward for official actions and to filing a false tax return.
The tax case concerned a "finder's fee" Toole received from another lawyer, the Citizens' Voice previously reported here and here. The other lawyer, Robert Powell, was involved in the "kids for cash" scandal in which he paid other judges to send juveniles to private detention centers he partly owned.
Cardoni had cooperated in the federal government investigation of Toole, and was not criminally charged.
Cardoni was temporarily suspended in December 2010 after he self-reported his misconduct, according to the disciplinary board's findings of fact. He agreed to a five-year suspension retroactive to December 2010, which was granted in July 2017.
While he was suspended, Cardoni collected Social Security benefits, used funds from his retirement account for financial obligations, and sold his beach house to help pay for living expenses.
After reinstatement, Cardoni doesn't intend to open a "full-fledged law practice," according to the opinion. He intends to refer cases and focus on pro bono matters.
"Petitioner demonstrated that he has the moral qualifications necessary for reinstatement," the disciplinary board said in its report and recommendations. "In addition to the credible evidence that petitioner has accepted full responsibility for his serious conduct and is remorseful, his numerous character letters confirm that petitioner's misconduct was out of character for a lawyer who had practiced law for many years with a good reputation for being honest, competent and hardworking."