LIT COMMENTARY
LIT reviews a case dealing with Perversion of Justice from the Bench, affirmed by the Third Circuit.
"The sufficiency of the complaint requires rejection of Armstrong's claim of qualified immunity at the dismissal stage. Importantly, the law does not impose too heavy a burden on the litigant at this early stage of the proceedings.
It would be a perversion of justice to allow a person who might be crippled by officials acting under color of state law to then be crippled by the courts during the infancy of his or her case."
– Peatross v. City of Memphis, 818 F.3d 233 (6th Cir. 2016).
Even judges are not immune to lawsuits based on their misconduct.
The city of Linden has reached a $575,000 settlement over a municipal court judge's missteps.
Originally Published: 14 Oct 2017  Republished by LIT: 14 Jan, 2021
The settlement arises out of a criminal trial back in 2010 handled by Municipal Court Judge Louis DiLeo. Judge DiLeo was allegedly acting as both the judge and prosecutor, which constituted a fundamental miscarriage of justice.
The settlement was reached in April of 2017 but the terms of the agreement were first made public in October through an Open Public Records Act.
The defendants in this case were a set of cousins who were allegedly trying to remove wheels from a vehicle when they were apprehended and then found to have marijuana on their persons. They were charged with possession of less than 50 grams, but the prosecutor downgraded the charges to disorderly persons charges and directed the defendants to municipal court. The municipal court is part of the Law Division but falls below the Superior Courts in NJ.
A Superior Judge who was charged with examining Judge DiLeo's conduct overturned the defendant's conviction and used the term, "perversion of justice" with how the episode was handled.
In the American Court System, there is always a separation between the judges, jury, and prosecutor. (In small municipal trials the judge acts as the jury).
Based upon, his actions, the Supreme Court of NJ issued a reprimand to DiLeo for his conduct. Judge DiLeo had served as a municipal court judge for nearly a decade beginning his term in 2003, but the city of Linden did not reappoint him in 2012.
Back in 2014, a ruling by the U.S. Court of Appeals for the Third Circuit said that the motions to dismiss the lawsuit against Judge DiLeo were properly denied. See Kirkland v. Dileo, 581 F. App'x 111 (3d Cir. 2014).
DiLeo attempted to dismiss the lawsuit citing absolute judicial immunity and Eleventh Amendment immunity.
The Court of Appeals for the Third Circuit properly denied such requests and upheld counts against the city based on conspiracy and direct liability.
In connection with the underlying incident DiLeo allegedly tried the defendants for attempted theft and possession of marijuana.
The problem was that DiLeo tried the case after the prosecutor had left the court room. He then allowed the arresting officer to question the defendants.
The defendants were also denied their constitutional right to have a public defender, since they could not afford an attorney. Furthermore, he handed down sentences of 180 days in jail to one defendant and two, consecutive 180-day jail sentences to the second defendant.
The problem? State law only allows a jail term of 90-days to be imposed by a municipal court judge, not the 180 or 360 days (nearly a year) that DiLeo handed down. DiLeo also attempted to impose what is known as a "day for day" sentence, meaning that parole guidelines would not be allowed.
"Here, we have allegations that a government official with supervisory responsibility ratified the conduct of officers who shoot first and make judgments later, evincing a brazen disregard for human life. Ratification of such conduct is abhorrent.
It not only flouts accountability, but it undermines the integrity of our justice system. Where internal investigations repeatedly yield only "rubber stamps" of approval for unconstitutional conduct, it sends the message that human beings are not being killed by accident — they are being killed by design.
The law simply does not allow government officials to use qualified immunity to escape liability for such wrongs."
– Peatross v. City of Memphis, 818 F.3d 233 (6th Cir. 2016).
Malicious prosecution and abuse of process are related types of civil lawsuits where one person (the plaintiff) sues another person (the defendant) for, in a prior case, trying to use the legal system against the plaintiff in an inappropriate manner. The prior case can be either criminal or civil in nature. 
Even judges are not immune to lawsuits based on their misconduct.
The city of Linden has reached a $575,000 settlement over a municipal court judge's missteps.
Originally Published: 14 Oct 2017  Republished by LIT: 14 Jan, 2021
The City of Linden agreed on April 12th, to pay $575,000 to two Elizabeth men who claimed that the Linden Municipal Judge's illegal sentences deprived them of due process and caused them to spend "approximately sixty days more in jail than was permissible by law."
In their lawsuit, Wendell and Anthony Kirkland said that on April 12, 2010 they appeared before Linden Municipal Court Judge Louis M. J. DiLeo to be arraigned on charges arising out of their 2009 arrest for possession of 50 grams or less of marijuana and for stealing five lug nuts as well as the wheel to which the lug nuts were attached. During the arraignment, the cousins said that they wanted to retain a private counsel to represent them.
According to the lawsuit, DiLeo "erroneously advised [them] that by electing to retain private counsel, they had 'waived' their rights to to appointment of a public defender." At a May 3, 2010 court hearing, the Kirklands, who apparently were not able to secure private lawyers, said that they wanted to be represented by the public defender. DiLeo allegedly told them that they were not permitted to be represented by the public defender because they had already "waived" that right.
DiLeo then allegedly told the pair that they needed to proceed to trial on May 12, 2010.
After waiting four hours for their trial on May 12, 2010, the Kirklands said that "there was no defense counsel or municipal prosecutor present" and that the only people participating in the trial were the Kirklands, the arresting police officer and Judge DiLeo. DiLeo allegedly conducted the direct examination of the officer (who allegedly did not enter the marijuana or the lab reports into evidence) and the Kirklands were given an opportunity to cross-examine the officer.
DiLeo then asked the Kirklands if they had witnesses and the Kirklands said that they did have witnesses but that none of them were present. DiLeo, who allegedly refused an adjournment so that the witnesses could be called in to testify, allowed the Kirklands to testify on their own behalf and then be cross-examined by the police officer. After the officer's cross-examination, DiLeo reportedly questioned both the Kirklands and the officer.
At the conclusion of the 52-minute trial, DiLeo found the Kirklands guilty of all charges, including the marijuana possessory charge for which no evidence was reportedly submitted. DiLeo then immediately sentenced Wendell Kirkland to 180 days in the Union County Jail, three consecutive one-year probationary terms and a $2,700 fine exclusive of statutory penalties and costs. He sentenced Anthony Kirkland to two consecutive 180-day jail terms, three consecutive one-year probationary terms and a $3,100 fine exclusive of statutory penalties and costs.
According to the complaint, the Kirklands' sentences were illegal because N.J.S.A. 2C:43-2(b) only permits 90-day terms to be imposed as a condition of probation. The men argue that the illegal sentences caused them to spend sixty days in jail beyond what the law allowed.
Union County Superior Court Judge Scott J. Moynihan heard the Kirklands' appeal. According to the lawsuit, Moynihan characterized DiLeo's handling of the matter as a "'perversion of justice' and cited multiple instances in which DiLeo violated the [Kirkland's] constitutional rights" including the "most glaring error" of denying the Kirklands' request for a public defender.
Moynihan "concluded that Judge DiLeo had "transformed the role of the court from a neutral and detached magistrate and evoked the specter of the backwater 'judge, jury and executioner' figure that has never had any place in American jurisprudence."
He ultimately found both men not guilty of the marijuana charges and remanded the remaining charges to municipal court to be heard before a different judge.
The complaint alleged that the Kirklands' treatment by DiLeo was not an aberration but "a long standing custom" that developed during DiLeo's nine years on the bench. The complaint alleges that the American Civil Liberties Union (ACLU) once stepped in because of DiLeo's conduct on the bench.
The settlement agreement contains a confidentiality clause, which prevents the parties to the suit from disclosing the settlement's terms to others, including the media. However, these confidentiality clauses do not trump the public's right to obtain copies of settlement agreements that arise out of lawsuits in which a government agency or official is a defendant.
None of the the lawsuit's allegations have been proven or disproven in court.
Settlement agreements typically state that payment does not constitute an admission of wrongdoing by DiLeo. All that is known for sure is that Linden or its insurer, for whatever reason, decided that it would rather pay the Kirklands $575,000 than take the matter to trial.
Perhaps the defendants' decision was done to save further legal expense and the costs of trying what were in fact exaggerated or meritless claims. Or, perhaps the claims were true and the defendants wanted to avoid being embarrassed at trial.
In NJ, a Rogue Judge and No-Show Prosecutor are Sued
Feb 20, 2020 | Republished by LIT: Jan. 14, 2021
The powerful chair of the New Jersey State Senate Judiciary Committee was named in a lawsuit filed this week by a woman who claims he was instrumental in her wrongful imprisonment.
Sen. Nicholas Scutari was the Linden town prosecutor when Yasmine Coello, of Roselle Park, was accused of harassment by the ex-girlfriend of a man Coello was dating.  The suit claims that the judge, Louis DiLeo, held a trial without Coello's defense attorney, and because Scutari was absent, another attorney was brought in as prosecutor.
Coello claims that the fill-in prosecutor was the private attorney for the woman who was charging her with harassment. Coello was given a 30-day jail sentence, and the federal suit alleges her constitutional rights were violated. Scutari is named in the suit, the complaint argues, because his absence allowed a rogue judge to operate as "prosecutor, judge and jury."
"These improper practices led to the wrongful conviction, illegal sentencing and incarceration of numerous other individuals appearing before this court, including Coello," the complaint says. The lawsuit lists several other cases in which others were sent to jail on flimsy charges without proper legal representation.
Scutari is chairman of the Union County Democratic Committee and is embroiled in a political fight with the mayor of Linden. He chalked up the complaint to that dispute and said he hasn't been the prosecutor in Linden for many years. But Mayor Derek Armstead told WNYC that Scutari was the prosecutor from 2003 until January 2018.
Armstead has written at least two letters to U.S. Attorney Craig Carpenito requesting an investigation into Scutari's work as prosecutor. The mayor includes in his letter a detailed investigation into days that Scutari was missing from his job from 2014 to 2018, and calculates that it cost Linden $147,493.93 in salary, payroll taxes, and pension benefits.
As chairman of the Senate Judiciary Committee, Scutari presides over the confirmation of state judges and prosecutors.
We agree with the District Court. The Complaint set forth sufficient allegations that the City tacitly endorsed a practice of denying defendants their constitutional rights.
The Kirklands have cited to other instances of constitutional violations by Linden, which we must accept as true, even without the benefit of discovery.
– Kirkland v. Dileo, 581 F. App'x 111 (3d Cir. 2014)
Part of The Real Bosses of New Jersey.
How unelected people rule the government in the Garden State.
This series is produced by WNYC in partnership with ProPublica's Local Reporting Network and support from the McGraw Fellowship for Business Journalism at the Craig Newmark School of Journalism, City University of New York.
ProPublica is an investigative nonprofit newsroom spotlighting abuses of power and betrayals of the public trust
LETTER OPINION FILED WITH THE CLERK OF THE COURT
Re: Coello v. DiLeo et al.
Civil Action No. 20-1682 (SDW) (LDW)
Counsel:
Before this Court is Plaintiff's Motion for Reconsideration of this Court's October 21, 2020 Opinion and Order ("October 21st Decision") which granted Defendants' motions to dismiss Plaintiff's First Amended Complaint.1 (D.E. 33, 34.) This Court having considered the parties' submissions2, and having reached its decision without oral argument pursuant to Federal Rule of Civil Procedure 78, and for the reasons discussed below, DENIES the Motion for Reconsideration.
DISCUSSION
A. Standard of Review
Although the Federal Rules of Civil Procedure "do not expressly authorize motions for reconsideration, Local Civil Rule 7.1(i) provides for such review." Sch. Specialty, Inc. v. Ferrentino, Civ. No. 14-4507, 2015 WL 4602995, at *2-3 (D.N.J. July 30, 2015). A party moving for reconsideration must file its motion within fourteen (14) days "after the entry of the order or judgment on the original motion" and set "forth concisely the matter or controlling decisions which the party believes the . . . Judge has overlooked." L. Civ. R. 7.1(i). A motion for reconsideration is "an extremely limited procedural vehicle," Ferrentino, 2015 WL 4602995 at *2 (internal citations omitted), which is to be granted "sparingly." A.K. Stamping Co., Inc. v. Instrument Specialties Co., Inc., 106 F. Supp. 2d 627, 662 (D.N.J. 2000). Motions to reconsider are only proper where the moving party shows "(1) an intervening change in the controlling law; (2) the availability of new evidence that was not available when the court [reached its original decision]; or (3) the need to correct a clear error of law or fact or to prevent manifest injustice." Max's Seafood Café v. Quinteros, 176 F.3d 669, 677 (3d Cir. 1999). Mere disagreement with a court's decision is not an appropriate basis upon which to bring a motion for reconsideration as such disagreement should "be raised through the appellate process." U.S. v. Compaction Sys. Corp., 88 F. Supp. 2d 339, 345 (D.N.J. 1999).
B. The October 21st Decision Is Not Clearly Erroneous or Contrary to Law
The October 21st Decision identified and applied the proper legal standards for motions to dismiss pursuant to Federal Rule of Civil Procedure 12(b)(6). Plaintiff does not identify any intervening change in the relevant law or new evidence that was unavailable at the time this Court entered its decision, consequently, Plaintiff's motion rests solely on the contention that this Court's decision contains an error of fact or law that, if left uncorrected, would result in manifest injustice. (See D.E. 35-1 at 3 (arguing that the Court's decision "was a clear error of law in contravention" of established precedent).)
Specifically, Plaintiff argues that this Court erred in finding her claims untimely. (See generally D.E. 35-1 (arguing that under Heck v. Humphrey, 512 U.S. 477 (1994) and its progeny, Plaintiff's civil rights claims did not accrue until February 26, 2018, making the filing of her lawsuit on February 18, 2020 timely).)
The statute of limitations issue, however, was clearly addressed in the October 21st Decision. (See D.E. 33 at 6-7) Therefore, Plaintiff merely encourages this Court to "analyze the same facts and cases it already considered" to come to a different conclusion. Tehan v. Disability Mgmt. Servs., 11 F. Supp. 2d 542, 549 (D.N.J. 2000). Asking this Court to "rethink" its holding is not an appropriate basis upon which to seek reconsideration. See Oritani Sav. & Loan Ass'n v. Fid. & Deposit Co. of Md., 744 F. Supp. 1311, 1314 (D.N.J. 1990). Accordingly, Plaintiff's motion will be denied.
CONCLUSION
For the reasons set forth above, Plaintiff's Motion for Reconsideration of this Court's October 21, 2020 Opinion and Order is DENIED. An appropriate order follows.
/s/ Susan D. Wigenton
SUSAN D. WIGENTON, U.S.D.J.
December 4, 2020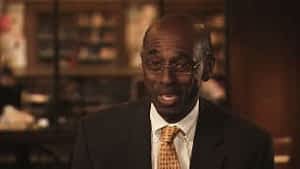 "We agree with the District Court's determination that the allegations contained in the Complaint set forth a plausible claim that Judge DiLeo's actions during the Kirklands' criminal trial went beyond legal error, such that he was no longer functioning in his judicial capacity."
– Kirkland v. Dileo, 581 F. App'x 111 (3d Cir. 2014)