LIT COMMENTARY
After writing a tweet about the Texas State Bars Grievance System and its erroneous decision based on law, we copied a few of the State Bars' around the country. While doing so, we noticed Illinois State Bar had "blocked" LIT's twitter account.  It generated the same question as presented in the article below.
Is that allowed, when you're a State Bar.
They are in a rather unique corporate and legal setup but they are effectively responsible for licensing and disciplining lawyers in their respective State. What's LIT's first amendment rights to an out of State – State Bar twitter profile blocking another user on twitter?
LIT suggests that they are in violation of the First Amendment. Any comments or feedback welcome.
Unblocked: Politicians on notice after Trump Twitter ruling
"This would send the same signal to a member of Congress or a governor as it would the president."
Originally Published: 25 May, 2018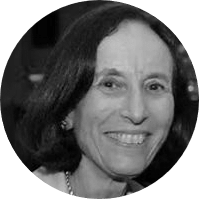 A judge has ruled that it's unconstitutional for the president to block people on Twitter, but that doesn't immediately bar other politicians from doing the same, experts said.
The ruling could, however, serve as a case to point to in other lawsuits and as a lesson for public officials.
U.S. District Judge Naomi Reice Buchwald of New York ruled on Wednesday that blocking people from the president's Twitter account is a violation of the First Amendment, and that stopping people from interacting with the account was "restricting a real, albeit narrow, slice of speech."
The ruling answered the question in front of the court, but the judge did not issue an order immediately requiring Trump to unblock or to stop blocking accounts. The judge wrote that the ruling declaring the law should be enough.
"It's a good first decision for First Amendment advocates on this topic," said Chip Stewart, associate dean and professor of journalism at Texas Christian University, who focuses on law and digital media.
The ruling is one decision in one district court and is somewhat limited. While significant, "it's still a long way to go before this is the law of the land," Stewart said.
Wednesday's ruling could be appealed. The ruling does not affect normal Twitter users' ability to block others, experts said.
A public forum
The lawsuit was brought on behalf of seven people blocked from Trump's Twitter account — which the president frequently uses to make government and other announcements — and the suit argued that the @realDonaldTrump Twitter account is a "public forum" under the First Amendment.
Adam Sharp, who was the head of news, government and elections at Twitter from 2010 through 2016, said that while the case applies to the president, under the ruling "this would send the same signal to a member of Congress or a governor as it would the president."
"That slice of the space in which people are talking to their president and talking to their public officials, they are still operating in a public space in that context," Sharp said.
Buchwald wrote in the ruling that parts of Trump's Twitter account — "the 'interactive space' where Twitter users may directly engage with the content of the President's tweets" — is a public forum, and that blocking people based on their political speech "constitutes viewpoint discrimination that violates the First Amendment."
The ruling says that those blocked "cannot view the President's tweets; directly reply to these tweets; or use the @realDonaldTrump webpage to view the comment threads associated with the President's tweets" while those blocked are logged in.
Trump's Twitter account has more than 52 million followers. In June, the president used the platform to announce his intention to nominate Christopher Wray as FBI director. Trump also announced the firing of former Secretary of State Rex Tillerson on the platform in March.
The lawsuit was brought by the Knight First Amendment Institute at Columbia University. Katie Fallow, senior staff attorney at the institute, said in a statement Wednesday that "the First Amendment prohibits government officials from suppressing speech on the basis of viewpoint."
"The court's application of that principle here should guide all of the public officials who are communicating with their constituents through social media," Fallow said in the statement.
Kerri Kupec, a spokeswoman for the Department of Justice, said in an email to the Associated Press: "We respectfully disagree with the court's decision and are considering our next steps."
Stewart said that the ruling could be used by others seeking to sue other public officials for blocking users on Twitter accounts used to conduct government business.
The mute button
Twitter has more than 300 million users, and government officials, law enforcement agencies, and others frequently use the platform to distribute statements and other information.
Instead of blocking users, those on Twitter can also "mute" accounts. If someone is muted, the person being muted is not notified and the person who did the muting won't usually see those tweets, but muted users can still reply to a tweet sent by the account that muted them.
Users cannot see or reply to tweets from accounts that have blocked them and are prevented from directly interacting with the blocking user's tweets.
"Muting simply screens your speech away from their eyes," Sharp said. "Blocking actually puts limitations on your speech and limits anyone from hearing you speak about that public official."
Buchwald suggested just such a remedy — muting rather than blocking accounts — in March as a way to resolve the lawsuit.
Twitter could prevent the accounts of verified public officials from blocking other users, a move that Sharp said he would support.
"To say that those accounts can no longer use the block feature I think is an appropriate step," Sharp said. Twitter declined to comment when asked about the idea Thursday.
Twitter in the past has resisted calls from critics of the president to suspend Trump's Twitter account, in part because the president is a world leader and it's important that people be able to see the tweets.
And then there's Facebook
There have been other lawsuits over the right of people to comment on government-operated social media platforms. In April, the American Civil Liberties Union settled a lawsuit over the blocking of people on Maryland Gov. Larry Hogan's public Facebook page.
The governor's office agreed not to discriminate against someone who has a critical viewpoint and agreed to create a second "constituent message page" for users to discuss any topic, even ones that Hogan has not previously addressed, the ACLU said at the time. In addition, social media users with restrictions to the governor's accounts can contest their access.
Texas Christian University runs a Certified Public Communicator Program for spokespeople and others working for government agencies, and Stewart has spoken at those events.
His advice has been and remains that "muting" — rather than blocking — those who use abusive or offensive language should be the preferred route.
"That's just good government behavior to give citizens, even ones you disagree with, a chance to have their voice heard," he said.