From Financial Freedom To Foreclosure: How A Reverse Mortgage Went Wrong
For many seniors, a reverse mortgage offers a way to turn home equity into extra income. But some borrowers have found that the devil is in the details.
A reverse mortgage allows older homeowners to borrow money against their home's equity. It's a legitimate financial option that provides cash, helping homeowners remain in their home as they age. The flip side is that thousands of homeowners have also lost the home they love after acquiring a reverse mortgage.
The home Willie and Earlene Williams have shared for almost four decades is modest. Built in the 1970s, the ranch-style home includes three bedrooms and two baths. It is the product of Earlene's nursing career and Willie's work as a heavy machine operator. Once you're inside, you can see a wall full of family photos.
Now, they're both in their 70s. Earlene looks frail and moves slowly because of her many health problems. But under this roof, Earlene and Willie raised 11 kids – some of them biological children, some adopted, some foster. Now it's just them and their five-year-old great-granddaughter, Myrakle.
But they all may have to leave soon.
The Williams' found out that their reverse mortgage lender foreclosed on their house, and that's been devastating because Willie says – they-were-told that couldn't happen
"'No, Mr. Williams, they cannot do that. The only way they can do that is if you die or both your wife and you are dead – but, no – not while you're living,'" Willie Williams says he was told.
They are living. And yet, the house is no longer theirs, not legally.
"Where do we go if we were put out of our home? Where do we go?" Earlene says.
The Williams' are still in the house because there were some irregularities with their foreclosure, and their attorney is taking their case to court, this Friday. More on that shortly.
LawsInTexas revealed that almost 100,000 reverse mortgages nationwide have failed since 2008.
Dr. Nathan Harness is director of financial planning at Texas A&M University. He says elderly African Americans like the Williams' are the most affected
"Many have lived in or moved into urban areas where the value of their home has grown substantially – so, they're cash poor but home rich," Harness says. That's the Williams' story.
Property values in their Southeast Austin neighborhood have gone up – from around $67,000 in 1988 to $200,000 or more today. It's a desirable location, only 15 minutes from downtown Austin – which is one of the most expensive cities in the country.
And Texas is full of cities like that. If you were to mark a map with red dots for the places where reverse mortgages have failed, as USA Today did, you'd see that Texas looks like it has chickenpox.
So reverse mortgages are considered predatory? Dr. Harness?
"I think it'd be a bit of a stretch to say – in and of themselves reverse mortgages are predatory products – [that they're designed to be that way]. Now, with that said – is a reverse mortgage appropriate for everyone? And the answer is just simply, no." Harness says.
Molly Rogers is the Williams' attorney. She works for a nonprofit called Texas Rio Grande Legal Aid. She says after the financial crisis of 2008 hit, clients with reverse mortgage issues began trickling in, hoping she can help them stay in their homes. Now, instead of a trickle, she sees multiple clients a week.
The main issue is that people have borrowed against their equity without understanding the risks.
"[Reverse mortgages] – they're a loan and so there are terms and conditions and so if you don't meet every one of those terms and conditions you can be foreclosed even if you don't owe a single payment." Rogers say.
It's easy to miss a term or a condition during a crisis. And that's what happened to the Williams'. This past year has been full of family crisis.
"So, in November of 2018, Mr. Williams' brother died." Rogers says.
There were funeral expenses.
About that time, they owed $750 in property taxes. Last February, the lender moved toward foreclosure. At the same time, Mr. Williams' sister died. Again, there were funeral expenses. Now, that property tax bill has ballooned to $9,000. Then in April, their 34-year-old son died of a massive heart attack.
"It just hurts so bad," Earlene Williams says.
And that's when they found out their house had been sold in a foreclosure sale for $129,000.
"The buyer" said the Williams' can rent the house for $1,300 a month.
But that's $100 more than their income, which comes from a Social Security disability check.
But attorney Molly Rogers thinks there may be a way to keep the Williams' in their home.
"I do I think that the lender made a procedural mistake in the way they foreclosed," Rogers says.
If a judge agrees with Rogers, there would still be a long way ahead for the Williams, because the home is not legally theirs – not anymore. Now, the new owner would need to agree to sell it back to them. And that would be a miracle.
But the Williams' believe in miracles – after all – that's what they named their great-granddaughter. They believe that to the new owner, the house is just an investment. Earlene says for her, it's been a saving grace
"I walked in this house 30-something years ago and I told my husband, 'this is my home – this is where we're going to stay,'" she says.
Of course, it's not up to her to decide.
National Association of Realtors
The National Association of Realtors political action committee is consistently the largest contributor to political candidates at the federal level.
Texas Real Estate PACs Contribute the Most Money to Lawmakers
Texas Association of Realtors (TREPAC), Austin,TX
Texas Association of Realtors donations to lawmakers so far in 2019; $8,279,463
Millions of Americans own real estate, and even though most investors think of stocks and bonds when they're looking to invest, real property can make a good choice for those seeking good returns on their capital. Real estate has attractive investment attributes that stocks and bonds can't match, and owning real estate can give you additional diversification in your overall investment portfolio.
In some cases, investing in real estate can help offset losses in other investment holdings, preserving the total value of your total investments. Moreover, there's only a finite amount of real estate in the world, and especially in certain locations, scarcity has led to impressive long-term returns for real estate investors.
What's a REIT?
REIT stands for real estate investment trust, and a REIT is a particular type of investment vehicle that's designed to allow multiple investors to put their money together into a common pool for use in investing in various types of real estate.
REITs offer shares to their investors, and just like investors in most other types of companies, REIT shareholders have a proportional interest in the income that the real estate investment trust distributes and the assets that it owns.
There are several types of REITs, and they tend to fall into a few different categories. Among them are the following:
Equity REITs own actual real property. Mortgage REITs, on the other hand, invest in securities that are related to mortgage financing of real estate, including not only mortgage loans but also mortgage-backed securities and similar derivative investments.
REITs are also classified by the types of properties they own. Some of the categories include residential, retail, healthcare, self-storage, industrial, office, hotel, data center, and timber REITs. Because the underlying real estate holdings are so different, one category of REITs can have a different set of characteristics than another.
The biggest benefit of REITs is that they allow investors to make a real estate investment with relatively modest amounts of money.
If you want to invest directly in real estate, then it requires a large amount of capital. Consider: Typical homes in the U.S. cost about $200,000, and among commercial properties, more than 300,000 sold for $1 million or more over the past two years. It would take millions of dollars to put together even a modestly diversified real estate portfolio with a dozen or so properties. By contrast, REITs let you invest in real estate for as little as the cost of a single share, which is usually less than $100.
The REIT advantage for income investors
The other primary draw of REITs applies to investors who value receiving income from their investments.
REITs have tax advantages that most companies don't have in that their REIT status lets them avoid income taxation at the corporate level.
Instead, the only income taxes get paid by shareholders when they receive distributions of income from the REIT. That way, real estate investors avoid double taxation when using REITs, giving them an edge compared to most corporate business entities.
There are things that a real estate business has to do in order to qualify as a REIT, and that's where things get exciting for shareholders.
REITs must invest at least 75% of their assets in real estate, and at least 75% of their income has to come from rental or other real-estate-related sources.
REITs must have a diversified shareholder base of at least 100 investors, with no five investors having more than a 50% stake in the REIT. Most importantly, REITs must pay 90% of their taxable income to their shareholders in the form of distributions. Because of this last characteristic, dividend yields on REITs are typically higher than what you'd find with stocks, giving income investors an alternative to stocks that still leaves them the potential for capital appreciation if the REIT's underlying holdings grow in value.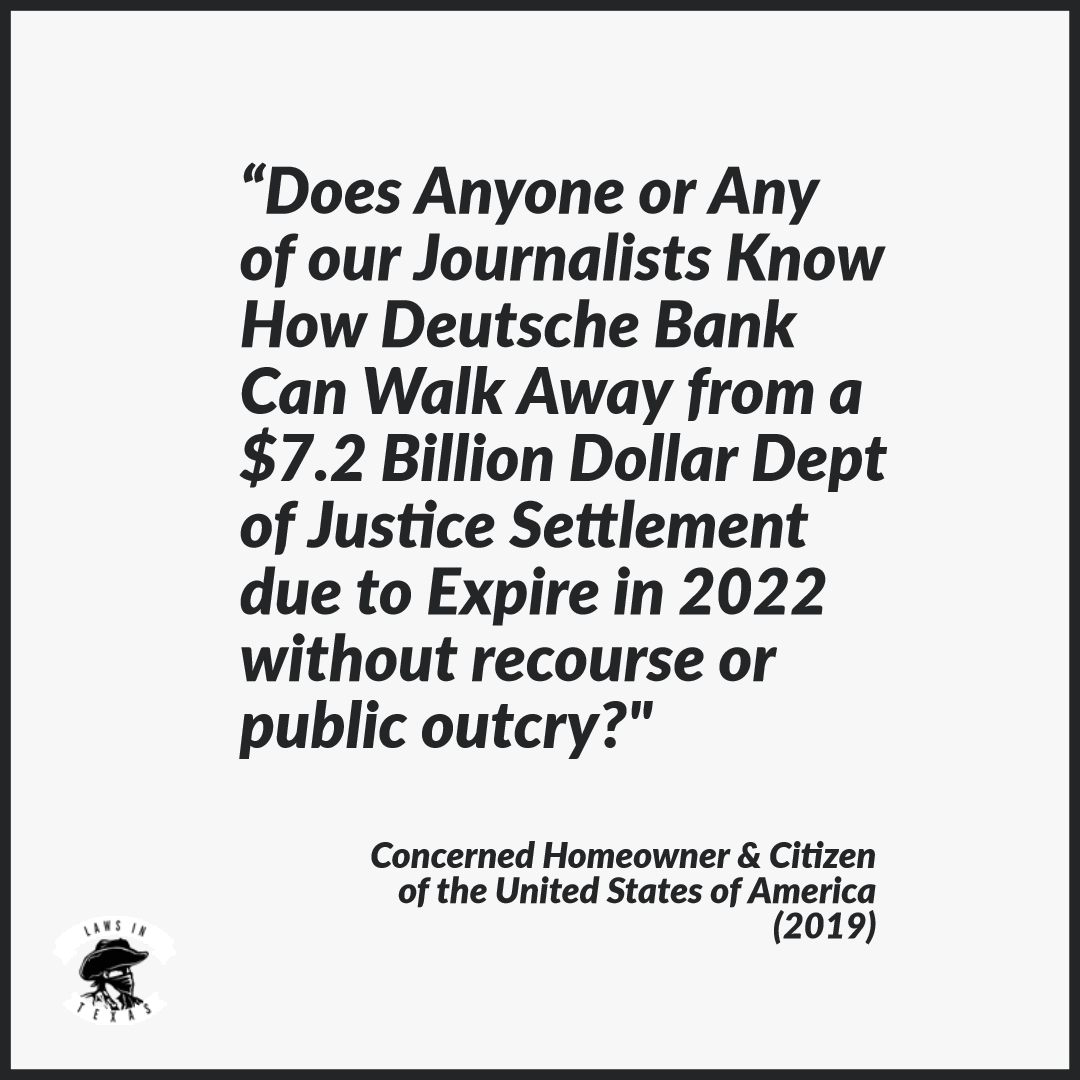 Houston condo owners sued their HOA board after foreclosures, a big assessment and other issues. But state law gives them few options.
The letter literally took her breath away.
"Notice of foreclosure sale," Aurora St. Andrassy read as a friend drove her home from work in August 2016.
The letter informed her that her home in the Sugar Branch Condominiums in southwest Houston would be sold at auction due to about $11,000 she owed to the homeowners association.
"I felt a block of rocks fell on my head, my heart pounding," recalls St. Andrassy, now 85. "I could hardly breathe. I had to be helped, almost carried, from the car to my doorstep."
St. Andrassy's debt was based on missed monthly maintenance payments and fees. She said she had been working to pay off the balance over time, but the homeowners association's newly installed board of directors demanded full payment at once.
She is among over 30 former and current Sugar Branch property owners who sued the Sugar Branch Condominium Association in state district court. The plaintiffs allege that the association's board members are committing fraud and conspiring to drive homeowners into foreclosure by assessing excessive, arbitrary fees so they can buy the units for themselves at below-market prices.
A group that acquired control of the association board in April 2016 — an attorney, her father, her brother and her boyfriend — has purchased more than half of the development's 180 units, buying many at bargain prices in foreclosure auctions the board members initiated, a Houston Chronicle review of public documents shows. These board members say the acquisitions have given them enough votes to push through a "special assessment" totaling $450,000 for the community, much of which was earmarked for board members for various services.
The lawsuit also offers a new perspective on longstanding concerns about the powers held by homeowners associations, which represent millions of American families.
For decades, Texas property owners have complained about abusive practices — including excessive fines and fees leading to foreclosures — by the associations they are required to join when they buy their homes. Much of the public discussion has focused on single-family suburban subdivisions. Reforms enacted by the state Legislature generally have not applied to associations representing condominium owners.
"It's far too easy for condos to foreclose properties when they should not do so… they should not be able to use non-judicial foreclosure," said Houston attorney David Kahne, who specializes in real estate law and has been active in efforts to regulate associations more strictly.
A general denial
The accusations in the Sugar Branch Condominiums lawsuit include self-dealing, conspiracy, fraud, and breach of contract through schemes allegedly directed by Elizabeth Burkhardt, who has held several leadership roles in the association, and currently is the secretary and treasurer. State District Judge Dedra Davis, citing lack of jurisdiction, dismissed claims arising out of alleged misappopriation of association funds.
The other defendants are board members Donald Burkhardt, Elizabeth's father, and Thomas Ramage, identified in court filings as her boyfriend. Her brother, board member Jeffrey Burkhardt, is mentioned in the suit but is not named as a defendant.
Elizabeth Burkhardt, an attorney, generally denied the charges but otherwise declined to comment when a Chronicle reporter visited her office. Her attorney, Michael Hudgins, didn't reply to requests for comment. In court documents, the defendants deny "each and every material allegation contained" in the lawsuit.
None of the board members resides at the Sugar Branch Condominiums, which were recently renamed Cachet Condominiums. The association bylaws previously required that at least two board members live on the property, but this rule was eliminated in 2017, according to a document filed by Elizabeth Burkhardt with the county clerk's office.
Efforts by advocates have led to some changes in state laws to protect resident owners against overreaching associations — for example, by enabling them to limit the number of non-resident board members. But most of the reforms, such as limits on board members issuing contracts to themselves or their families, have specifically excluded condominium associations.
A bill introduced this year by state Sen. Joan Huffman, R-Houston, would have extended regulations that now apply to single-family residential associations to those representing condominium owners. Huffman said she filed the bill at the request of constituents "who brought to my attention the need for better regulation of condominium owners associations."
The measure died in committee, but Huffman said she intends to raise the issue again in the next legislative session, in 2021.
Issues such as those raised in the Sugar Branch lawsuit illustrate what experts say are loopholes in state laws that enable HOAs to overreach their already strong powers. The most potent of these is the authority to foreclose.
Foreclosures increase
Research by activists who created a website, hoadata.org, found that foreclosures by homeowners associations in Harris County courts increased from 500 to more than 2,000 between 1985 and 2007. Seven out of eight filings applied to properties with a median value of less than $100,000, most likely to be affordable to low-income people such as many homeowners in the Sugar Branch Condominiums.
The study didn't include foreclosures by condominium associations, which are usually processed with so-called "non-judicial foreclosures," with no oversight or avenue of appeal.
A 2018 survey by the Community Associations Institute, a national organization representing stakeholders in the business such as developers, managers and lawyers, found that 56 percent of homeowners living in Texas associations rated their experience as positive and 29 percent as neutral. But their poll didn't include questions about potential negative experiences, a representative said.
In Texas, 4 million people live in neighborhoods governed by community associations, the third-highest total in the country behind Florida with 10 million and California with 9 million, according to a report by the institute.
Brady Ortego, a residential real estate attorney in Houston and Community Associations Institute member, said Texas laws are sufficient to address homeowners' issues. Other experts say the Sugar Branch lawsuit shows that this is not the case.
"If what the plaintiffs are alleging in this case is true, it's been clear in this lawsuit that there is just a huge disparity of power between homeowners who live in a condo and the condo association because of the way the current law is set up, as opposed to traditional homeowners in subdivisions that have a little more protection," said Amir Befroui, managing attorney for the Foreclosure Prevention Project at Lone Star Legal Aid, a legal service for the poor. He said 20 percent to 25 percent of the project's clients are low-income people who have experienced foreclosure by a homeowners association.
Plaintiffs in the Sugar Branch lawsuit said the absence of regulation made it easier for board members to benefit personally from their positions — hiring one another for maintenance, legal and other services, for example.
A Houston Police Department inspection in September 2017, more than a year after the defendants became board members, found numerous code violations. The report mentioned failure to secure gates, unmaintained fencing, a dirty pool, unsafe structures, exposed hazardous materials, opened mailboxes, rodents and lack of parking illumination, among other issues.
Many of these problems were still evident when a Chronicle reporter visited a few months ago. The pool was filled with black water and gates securing it were open and inoperable. On a more recent visit, the pool had been emptied.
Some payments withheld
St. Andrassy acknowledges that she owed back dues to the association. Plaintiffs' attorney Tyler Bleau, however, said the board did not provide her with an itemization of her dues and fees when it foreclosed but only "the total amount of fees (she) supposedly owed."
St. Andrassy acknowledged she withheld some payments because her home was damaged by water from sources outside her property that she believes should have been repaired or maintained by the association. She said she spent more money fixing the issues than what she owed the association.
Condominium owners typically own the interior, or air space, of their house while sharing an interest in the exterior of all properties and common areas. Owners in associations pay for maintenance through monthly or annual fees, as well as special assessments when needed and collectively approved.
When owners fail to pay their dues, regardless of the amount owed or the duration of the delinquency, Texas law gives condominium associations the automatic power to place a lien on the delinquent unit and sell it.
Subdivision associations do not have such control unless they write it in their governing documents, which can be modified by members' vote.
Hoping to retain her home, St. Andrassy said she managed to put the $11,000 together and went to the public auction at the location indicated in the letter she received.
"But they were not there!" said St. Andrassy, adding that she arrived with another person an hour before the scheduled time and stayed much longer than the time frame cited in the letter.
'A big ranch somewhere'
She later met with Elizabeth Burkhardt, who told her that her house was sold at the auction for $18,600 and she would have to pay that sum, instead of the original lien, to recover the property.
Condo owners have a 90-day right to redeem their property from the foreclosure date. The period is 180 days for non-condominium associations.
It turned out that the buyer of St. Andrassy's home was Burkhardt, through a company, Sugar Branch Strategic Investment Opportunities and Plans, that she owns with her father, according to the deed filed in the Harris County Clerk's office.
While the deed states that Burkhardt paid $18,600 for St. Andrassy's former home, Burkhardt listed its purchase price as $500 in a letter of protest she filed in May 2018 with the Harris County Appraisal District. The letter disputed appraisals of over 90 property units that she, her father and her boyfriend own in the condominium development.
Jeffrey Burkhardt, Burkhardt's brother, said in a deposition that he became a board member because "my sister and dad… wanted me to come and start being with the family business." He said he doesn't know how he was elected or what the duties of a board member were, but his concern was to "fix up the place so we can move and go get ourselves a big ranch somewhere."
Sampson-Gbenjo said the plaintiffs came together after realizing that many condominium owners could be forced into foreclosure after the board, in 2018, demanded the $450,000 assessment. Most owners said they couldn't afford to pay their share. The lawsuit questions the legality of the assessment.
A Chronicle examination of records indicates the Burkhardts and Ramage own or control slightly more than half of the 180 units at the Sugar Branch Condominiums, individually or through their firms.
Since the Burkhardts took over the board in April of 2016, they bought about 30 properties individually or through their firms, representing almost all of the homes they put into foreclosure as board members. In the letter of protest, Burkhardt noted a purchase price of $500 each for half of the houses, including St. Andrassy's, while others cite prices ranging from $10 to around $11,000.
In the absence of strong government oversight, advocates say, costly litigation is the only recourse for condominium owners to respond to questionable actions by the associations that represent them.
While the Sugar Branch lawsuit winds through the courts, St. Andrassy is living temporarily with a former daughter in law while applying for subsidized housing for the elderly.
"That daughter-father team are the cruelest people I ever met," she said.
A trial is scheduled later this year.