Update: On 8/8/2019, the 3-Panel (Southwick, Barksdale and Haynes) of the  Court of Appeals for the Fifth Circuit Affirmed the $300 million dollar judgment against Allied Home Mortgage, which includes triple damages as per the lower courts order (SDTX).
#DidYouKnow On Feb 17, 2009, President Obama, in office for four weeks, signed into law the American Recovery and Reinvestment Act, which provided approximately $800 billion in stimulus to prop up the economy and bail out the corrupt bankers and wall street. #TheGreatRecession

— LawsInTexas (@lawsintexasusa) August 11, 2019
#DidYouKnow Dodd-Frank closed the Office of Thrift Supervision ("OTS') and distributed its powers among the Fed, the Office of Comptroller of the Currency ("OCC"), the FDIC, and the CFPB, an unconstitutional watchdog controlled by one person and $250m payroll. #TheGreatRecession

— LawsInTexas (@lawsintexasusa) August 11, 2019
Anatomy of a Fraud – U.S. v Allied Home Mortgage Goes to Trial
Allied Home Mortgage was once the largest privately held FHA lender in the United States. It wrote more mortgages than many big banks. That all came to a crushing halt in November 2011 when the U.S. Department of Justice intervened in a False Claims Act claim filed by a former branch manager turned whistleblower. At the same time, HUD took its own action to shut down the lending giant.
Allied didn't go quietly into the night. It has fought vigorously for years. Shortly after being sued Allied tried turning the tables and suing the government. After years of high stakes maneuvering, the case will soon head to trial.
It's doors long closed, Allied Home Mortgage and its affiliates maintain that they did nothing wrong. The government seeks up to $2.4 billion in damages and penalties. Thousands of employees claim that they haven't been paid. Most of the one we spoke with blame their plight on Allied and its owner, Jim Hodge.
Not even a jury trial will likely answer all the questions. The case, however, may finally come to an end. (We have no doubt there will be many appeals, however.)
With trial just two weeks away, we thought it might be worth sharing the government's case against Allied. (Nothing in this post is confidential, the following information comes from court documents.)
The government case has been reduced to four major claims. Those claims arise under the False Claims Act and FIRREA (the Financial Institutions Reform, Recovery and Enforcement Act). Both laws pay handsome whistleblower awards and in fact, this case was initiated by a whistleblower in early 2011. For ease of reference we will collectively call Allied Home Mortgage, its affiliated entities and CEO Jim Hodge, "Allied."
The government's claims are as follows:
Allied submitted false statements regarding the Allied entities' quality control procedures to representatives of the U.S. Department of Housing and Urban Development ("HUD") and the Federal Housing Administration ("FHA") [FIRREA claim];
Allied falsely certified on an annual basis that the Allied entities complied with all HUD-FHA regulations necessary to maintain their HUD-FHA approval to participate in the government mortgage insurance program [FIRREA claim];
In violation of the False Claims Act, Allied Corporation falsely certified that it had complied with HUD's underwriting standards and that loans it submitted were eligible for insurance by FHA when, in fact, it had engaged in a pattern of reckless underwriting and the loans were not eligible for insurance; and
Also in violation of the False Claims Act, Allied Capital and Mr. Hodge falsely certified that over 900 mortgage loans had been originated at HUD-approved branches when, in fact, they had been originated at unregistered branches (the "net branch claim")
Allied Home Mortgage Case Background
Many large lenders are able to write mortgages backed by the FHA. Investors typically won't buy a loan without insurance. The government, Fannie Mae, Freddie Mac and several private insurers provide this insurance. Mortgage insurance is necessary to quickly sell mortgages. If the loans didn't sell, banks would run out of money to lend. In other words, insurance makes investors happy and keeps the money flowing.
In exchange for being allowed to participate in these loan guarantee programs, lenders like Allied must agree to very stringent underwriting guidelines. The FHA, for example, won't insure a loan written to somebody with bad credit or buying a home with no money down.
These same rules also require that a certain percentage of loans be sampled within 90 days of closing. The independent quality control, or "QC" process, is designed to quickly detect problems with loan quality and paperwork.
Finally, HUD and the FHA also want to know who is writing the loans Every branch must be registered. HUD can't conduct an inspection if it doesn't know where a branch is located or who works there.
Some lenders engage in so-called "net branch" or "unregistered branch" schemes where loans are written at one location but doctored to make them appear they were written from an approved location. This may not seem like a big deal but loans written at unapproved branches usually have much higher defect rates.
FIRREA Claims
The FIRREA statute was passed in the after of the 1980's savings and loan crisis. It allows prosecutors to hold banks and other lenders civilly responsible for a wide variety of misconduct.
In this case, one provision of FIRREA says that any person or entity that is "connected in any capacity with [HUD]" is prohibited from making "any false entry in any book, report or statement of or to [HUD]" with the "intent to . . . deceive any officer, auditor, examiner, or agent . . . of [a] department or agency of the United States." In layman' terms, lying to HUD is a crime.
The government suggests that it can hold Hodge responsible even if he did not directly make any of the alleged false statements. According to the Justice Department, an individual who "aids, abets, counsels, commands, induces or procures another individual to violate federal law is liable as a principal for the underlying violation." That means even if Jim Hodge is shown to have directed or caused someone else to prepare or submit the false statements, he is equally liable under FIRREA.
To prove the QC claims, prosecutors say they will present evidence establishing that Allied failed to conduct the timely quality control reviews required by HUD. In 2009, HUD initiated a review of Allied Corporation's quality control procedures. In order to hide Allied Corporation's failure to perform timely quality control reviews from HUD officials, prosecutors say Allied created records that falsely indicated that quality control reviews had occurred.
To prove the false annual certifications FIRREA claim, prosecutors plan to present evidence showing that Allied Capital, in the fiscal years ending on June 30, 2004, 2006, 2007, and 2008, and Allied Corporation, in calendar years 2003 through 2010, falsely certified that they complied with all HUD-FHA regulations necessary to maintain their approval to participate in HUD's insurance programs. They say that Mr. Hodge, as President of Allied Capital, personally signed such the 2008 certification.
False Claims Act
The False Claims Act is a Civil War era fraud statute. That law prohibits anyone from "knowingly" presenting, or causing to be presented, a false or fraudulent claim for payment or approval.
To prove its "reckless underwriting" claims, prosecutors say they have evidence establishing that, for more than 1,000 mortgages on which HUD paid insurance claims, "Allied Corporation falsely certified on HUD forms that it had complied with HUD's underwriting requirements, that its underwriter had exercised due diligence, and that the loan was eligible for HUD mortgage insurance. These statements were 'express falsehoods,' as the requirements had not been met and the mortgages were not, in fact, eligible."
Finally, regarding the unregistered net branches, prosecutors say they have evidence showing that, in more than 900 cases, Allied Capital and Mr. Hodge entered or caused to be entered a false "Lender's I.D. Code" on HUD loan forms. They also say that Allied Home Mortgage even created internal policies to allow branches not registered with HUD to certify loans for FHA insurance by associating their loans with HUD ID codes from registered branches.
One email from Allied's former executive vice president, Jeanne Stell, to our whistleblower client says, "I think [Allied] will be closing a lot more branches that are non-productive, not sign on nearly as many branches and then there's getting it in compliance right now… Gheesh I sure am glad I left… Jim [Hodge] has to be the biggest target personally for his disregard for the regulations. Serves him right never listening and thinking he didn't have to play by the rules."
Stell has since settled with the government and is widely expected to testify at the trial later this month.
At the time the case was originally unsealed, Manhattan's U.S. Attorney said, "The losers here were American taxpayers and thousands of families who faced foreclosure because they could not make payments on mortgages that were 'doomed to fail'. Today, Allied's 'business as usual' comes to an end." He also said that Hodge was playing the "lending industry equivalent of heads-I-win and tails-you-lose."
We agree with Mr. Bharara and believe that Allied's thousands of honest, hardworking employees are also losers too. Five years later, all parties but Hodge's former employees will finally get their day in court.
What does Allied have to say? Plenty.
Last week Allied Home Mortgage and its affiliates filed a joint trial brief in which they appear to believe the government for the mess. As quoted from the brief, "Since the abatement of the Financial Crisis, the Government has brought suit against a large number of [lenders], seeking to blame the origination and underwriting practices of the mortgage industry, rather than HUD's programs and contradictory regulations, for the Financial Crisis and the resultant increase in defaults on insured loans…"
Regarding the net branch violations, Hodge and Allied say, "This theory of liability illustrates why many Americans have a low opinion of government regulation." They say HUD "never really cared" about unregistered branches. In fact, they say that most HUD employees can't even explain the regulations.
The case will soon be in the hands of a jury.
Whistleblower Claims under FIRREA and the False Claims Act
Congress wants mortgage brokers, underwriters, loan officers and others with information about misconduct to come forward. If you have inside information about fraud or misconduct involving a Fannie, Freddie, VA or FHA loan scheme, give us a call. While most awards to date have been on the underwriting side, we expect the next wave of cases will involve loan servicing misconduct.
Under FIRREA, whistleblowers can receive an award of up to $1.6 million for their information. Under the False Claims Act, whistleblowers can receive an award of up to 30 percent of whatever the government collects. There are no caps or limits on those awards. (Two of our financial industry whistleblower clients have received awards of approximately $50 million each.)
Allied Home Mortgage Ordered to Pay $268 Million
Jim Hodge and Allied Home Mortgage left a bad taste in the mouths of many Allied employees and homeowners too. Neither Hodge nor his mortgage company are strangers to controversy. The two have faced countless lawsuits by lenders, wage claims, arbitration claims by former branch managers, and enforcement actions by at least 9 states. The government says that Allied Home Mortgage had one of the highest default rates in the nation on their mortgages. In fact, the default rate was so bad that HUD shut them down.
Jim Hodge was the principal of Allied and many believed he has nine lives. Even after being shut down, Hodge turned around and took the audacious step of trying to sue the government. He claimed that HUD violated the rights of Allied Home Mortgage. Of course he failed to acknowledge that he violated the rights of thousands of homeowners and employees.  That's our opinion, of course.
The straw that broke the camel's back was a 2011 whistleblower case filed by a former Allied branch manager, Peter Belli. That case would later lead to the HUD action and ultimately a $92 million dollar jury verdict against Allied in November of 2016. That same jury said Jim Hodge was personally responsible for $22,110, 396. [The case was filed by the author of this post, attorney Brian Mahany, and Joe Bird of MahanyLaw.]
The biggest hit, however, came on September 14th of 2017. Keep reading!
History of Claims Against Allied Home Mortgage
The dawn of the new millineum was marked by rapidly increasing prices in the real estate market. Much of that activity was fueled by shoddy mortgage underwriting. If you had a pulse, there was probably a mortgage company willing to loan you money.
As long as home prices were increasing, buyers that found themselves over their head could sell and get out. The problem was that some mortgage companies were putting folks in homes that they could never afford. And who was at the top of the list of bad mortgage underwriters? Countrywide and Allied Home Mortgage.
Mortgage lenders like Countrywide and Wells Fargo are familiar household names but lesser known Allied Home Mortgage was in the same league. In its heyday, it was the 5th largest FHA lender in the country. The company had over 2000 branches which makes it larger than almost all its rivals. And it also had a terrible default rate. HUD says almost 55% of the loans written by Allied in 2006 and 2007 defaulted!
Like the game musical chairs, at some point the music stopped. And when the music in the housing industry stopped in 2007 / 2008, prices plummeted and millions of Americans found themselves underwater.
Uncle Sam was on to Allied long before the crash. In September 2003, Allied settled claims brought by HUD. The government claimed Allied was gouging customers for credit reports.
In September of 2005 Allied was again on the hot seat, this time for more serious charges. HUD claimed the company  improperly inflated the incomes of buyers. When a mortgage company fudges income numbers simply to get someone in a home, default rates typically skyrocket.
Because most home mortgages are insured by the FHA, VA, Fannie Mae or Freddie Mac, taxpayers foot the bill when a loan defaults. Not Allied. They made their money in commissions and  fees and were long out of the picture. Allied settled those charges with no admission of wrongdoing.
In September of 2006, the U.S. Department of Agriculture claimed that Allied mismanaged a rural rental housing loan program.
As the real estate market tanked in late 2007, hundreds of employees claimed they were not paid. The U.S. Department of Labor jumped in that fray. Once again, Allied Home Mortgage was able to settle the charges and remain in business.
The above enforcement actions don't even include the nine state actions we found nor an apparent criminal investigation by the U.S. Secret Service.
Jim Hodge & Allied Home Mortgage – the Beginning of the End
The ultimate demise of Jim Hodge and his mortgage empire began in early 2011 when former branch manager Peter Belli filed a whistleblower complaint against Hodge and Allied. As a manager within the company, Peter knew the inner workings of Allied and of its many shortcomings.
The whistleblower complaint was filed under the False Claims Act. Under that law, whistleblowers can file claims in the name of the United States. The claims are filed under seal meaning they are secret. While the case is sealed, the government is given the opportunity to investigate in secret. In the end, if the case is successful, the whistleblower bringing the action can claim 15% to 30% of whatever the government collects from the wrongdoers.
The case didn't remain sealed long. The allegations against Allied Home Mortgage were so brazen and the company's arrogance so severe that the government intervened in the action several months later. At the same time, HUD took action to stop Allied from issuing mortgage backed by the United States.
The Government Intervenes and Takes Over Prosecution
Under the False Claims Act, the government has the right to intervene and take over prosecution of a whistleblower case. In November 2011, the case was transferred from Boston to the U.S. Attorney's Office in Manhattan and unsealed.
According to the Justice Department's complaint, Allied Home Mortgage's compliance department was paper thin and wasn't interested in compliance. The government's complaint, which is available here, said, "Allied utterly failed to conduct audits of its branches or review its early payment defaults as it was required to do by HUD… Even while it was operating 600 or more branches at a time, Allied maintained only two quality control employees in its corporate office."
Later prosecutors said, "Allied maintained a handful of additional quality control staff members in St. Croix, in the U.S. Virgin Islands, but its offshore employees had no mortgage experience and, according to multiple witnesses, 'did not even know what a mortgage was.'"
Prosecutors also said that Hodge's right hand woman, Executive Vice President Jeanne Stell, allowed certifications to be sent to HUD even though she knew them to be false. (In order to sell a mortgage and earn its commission, a mortgage company needs to have the loan backed by the FHA, Fannie Mae or Freddie Mac or some other guaranty agency. Almost every residential loan in the country is directly or indirectly backed by the government. To get the guaranty and sell the loan, Allied had to certify that the loan was in compliance with all HUD and FHA regulations.)
Prior to trial, Jeanne Stell blinked and settled. She ultimately cooperated with the government. A defiant Jim Hodge and Allied went to trial. (The entities going to trial were Allied Corporation and Allied Capital.)
On November 29th, the jury found in favor of the government and against Jim Hodge and the Allied defendants. The government was awarded  $92,982,775 in damages, including $7,370,132 against Jim Hodge personally. A copy of the jury verdict can be found here.
The jury found for the government under both the False Claims Act and a separate law called the Financial Institutions Reform Recovery and Enforcement Act (FIRREA).
Allied Home Mortgage, the Final Chapter?
Despite losing before a jury, Hodge and Allied didn't sit still. Instead, they demanded the judge set aside the jury verdict and declare themselves as the winners. In the alternative, they demanded a new trial.
They lost. Not only did they lose, U.S. District Court Judge George C. Hanks, increased the amounts Allied and Hodge must pay! On September 14th, Judge Hanks ruled that Allied Corporation must now pay $268,757,929 plus interest. Jim Hodge must pay $23,140,296 plus interest. Allied and Hodge must also separately pay $2,200,000 in penalties under the FIRREA statute.
Why the increase?
The False Claims Act allows courts to triple damage awards. Allied not only sought to toss the jury verdict against it, they also tried to convince the court that any losses suffered by the government were not caused by them. Judge Hanks didn't buy their arguments, however.
According to Judge Hanks, "Even a cursory review of the trial record reflects that the United States presented significant and credible evidence from multiple sources from which a jury could conclude that Allied's conduct of recklessly underwriting and originating loans from unregistered branch offices was a substantial factor in the submission of claims… Rather than making an isolated or occasional mistake, Allied engaged in a prolonged, consistent enterprise of defrauding the United States."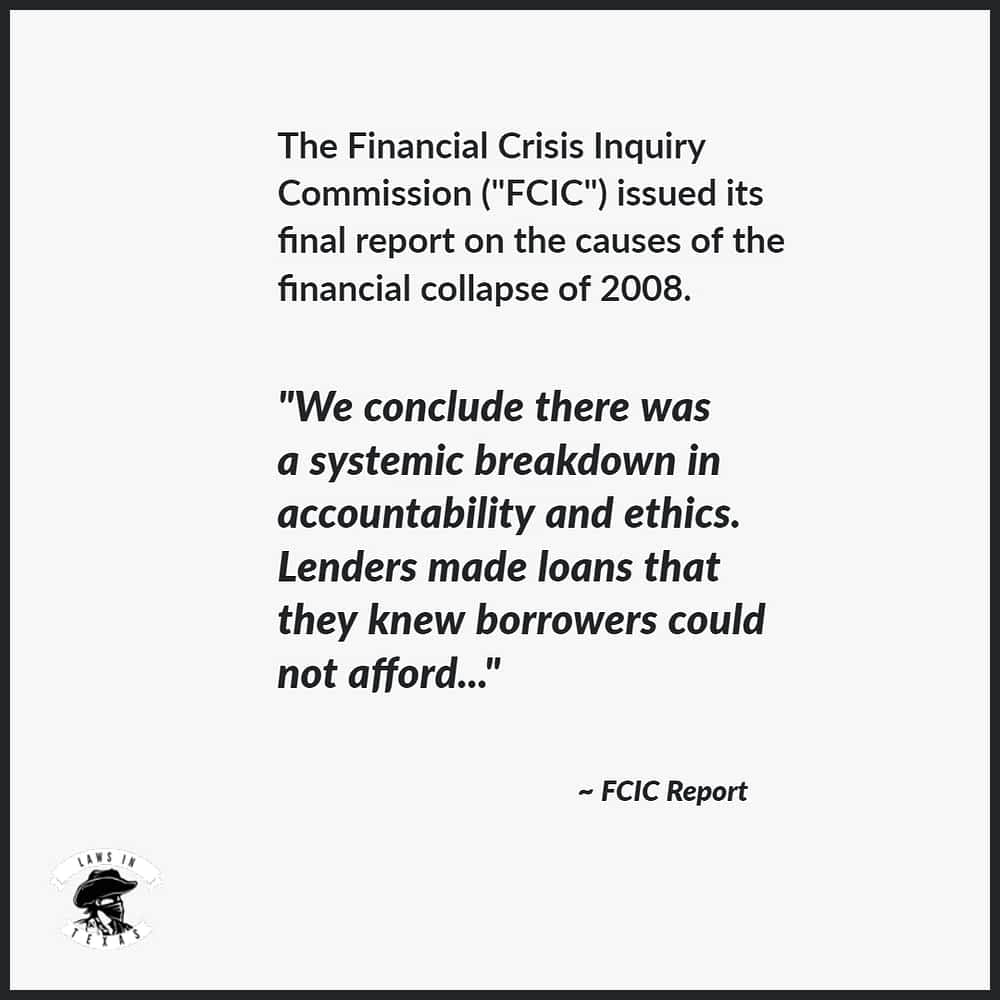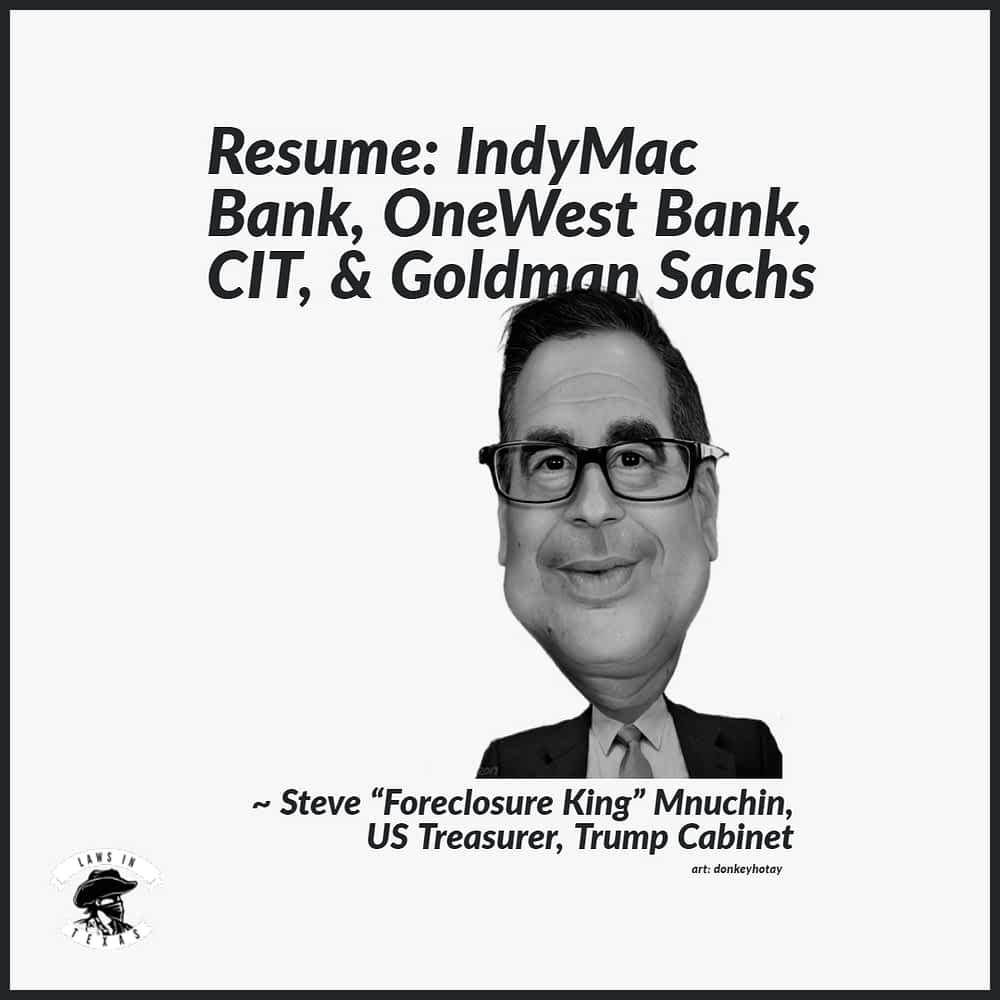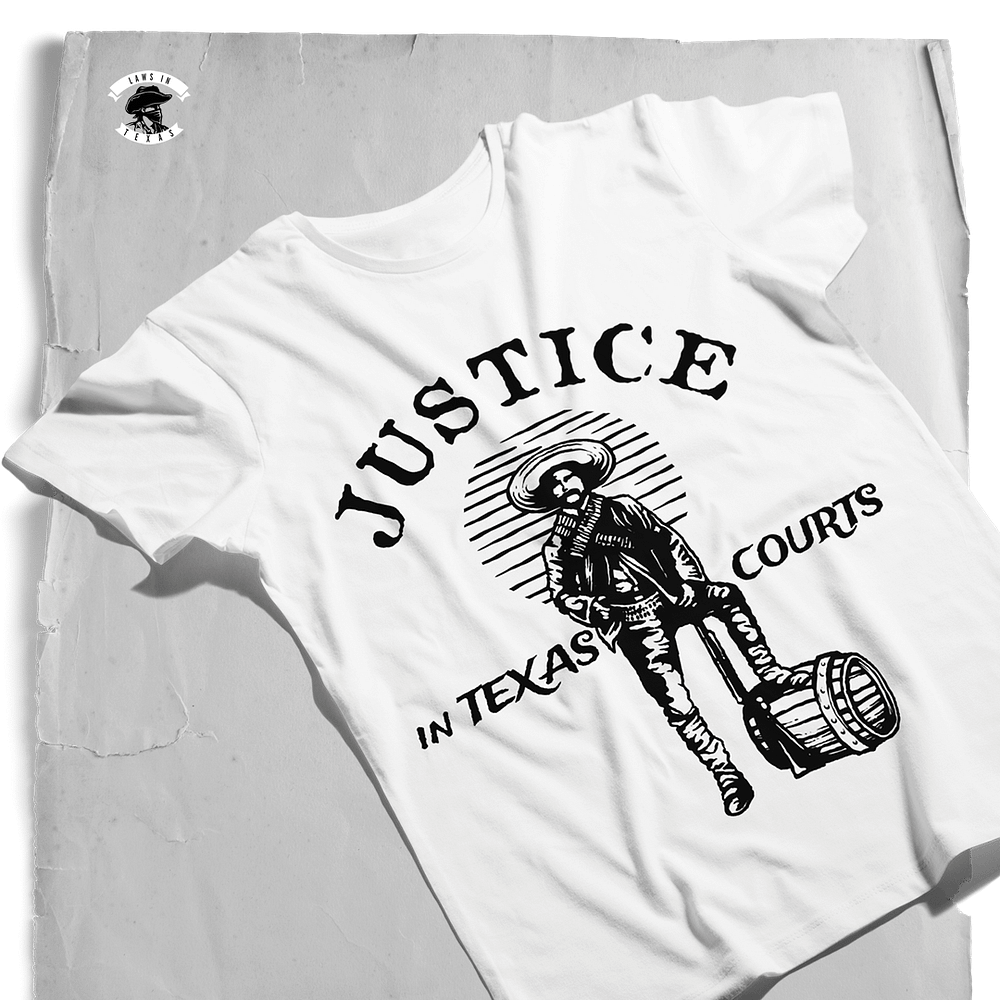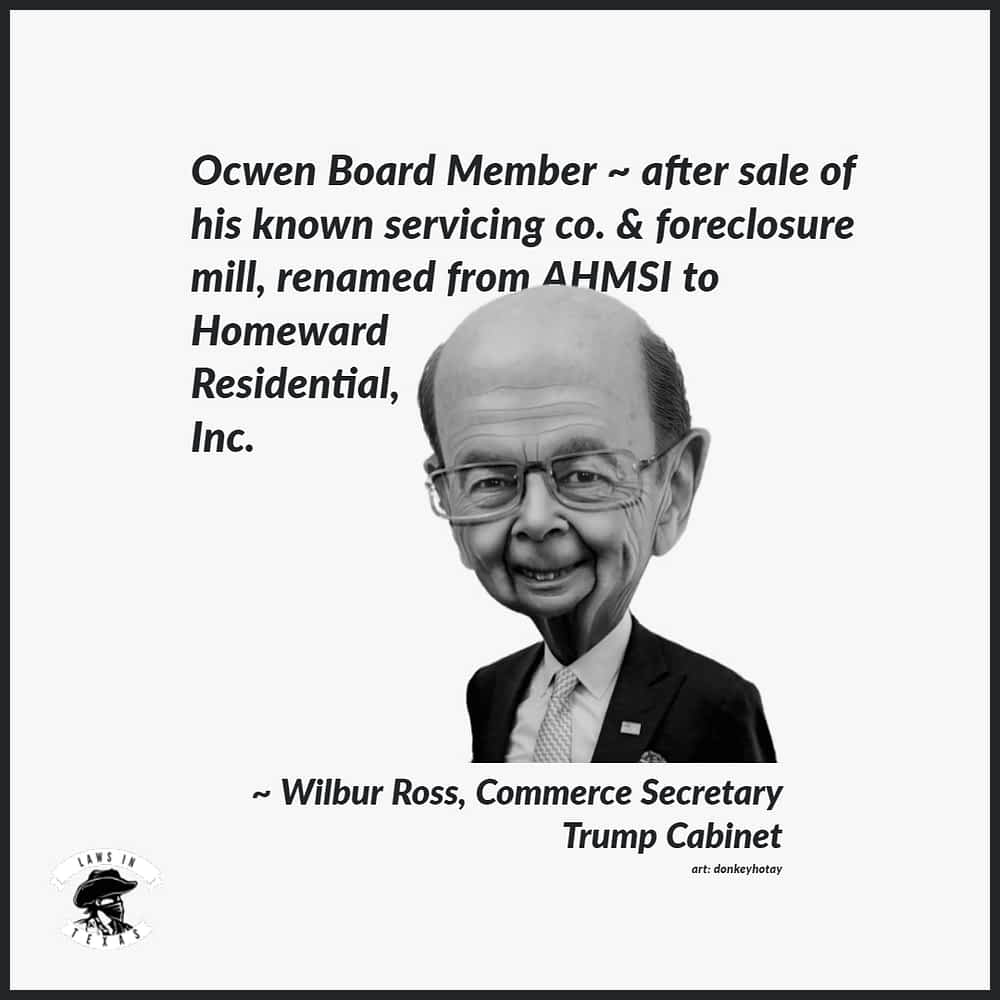 Fifth Circuit Appeal, Oral Arguments Heard in March, Decision Pending.
17-20720 USA v. Allied Home Mortgage Corp., et al
| | | | | | |
| --- | --- | --- | --- | --- | --- |
| Associated Case | Short Title | Type | Start | End | Status |
| | | | | | | | |
| --- | --- | --- | --- | --- | --- | --- | --- |
| Originating Case | Lead Case | Filed | Execution Date | Judgment | NOA | Originating Judge | Court Reporter |
| 4:12-CV-2676 | | 09/07/2012 | | | 11/16/2017 | Hanks, George C. Jr. | |
Party
Party Type
Terminated from Case
Attorney
Allied Home Mortgage Corporation
Intervenor Defendant-Appellant
12/04/2017
Odom,Wendell A. Jr.
Allied Home Mortgage Capital Corporation
Intervenor Defendant-Appellant
12/04/2017
Odom,Wendell A. Jr.
Hodge, Jim C.
Defendant-Appellant
Odom,Wendell A. Jr.
Warrington,David
Mills,Laurin Howard
Gunn,David M.
Daniel,Robert David
Warrington,David
Allquest Home Mortgage Corporation
Defendant-Appellant
Odom,Wendell A. Jr.
Warrington,David
Mills,Laurin Howard
Gunn,David M.
Daniel,Robert David
Warrington,David
Americus Mortgage Corporation
Defendant-Appellant
Odom,Wendell A. Jr.
Warrington,David
Mills,Laurin Howard
Gunn,David M.
Daniel,Robert David
Warrington,David
United States of America
Plaintiff-Appellee
Boeving,James N.
Nawaday,Jaimie Leeser
Torrance,Benjamin Henry
Barnea,Jean-David
| | | |
| --- | --- | --- |
| Attorney | Party Type(s) Represented | Representation End |
| Daniel, Robert David | Defendant-Appellant | |
| Odom, Wendell A. Jr. | Intervenor Defendant-Appellant | 12/04/2017 |
| Odom, Wendell A. Jr. | Defendant-Appellant | 07/30/2018 |
| Gunn, David M. | Defendant-Appellant | |
| Torrance, Benjamin Henry | Plaintiff-Appellee | |
| Mills, Laurin Howard | Defendant-Appellant | |
| Warrington, David | Defendant-Appellant | |
| Warrington, David | Defendant-Appellant | 01/22/2018 |
| Boeving, James N. | Plaintiff-Appellee | 04/06/2018 |
| Nawaday, Jaimie Leeser | Plaintiff-Appellee | 04/06/2018 |
| Barnea, Jean-David | Plaintiff-Appellee | |
General Docket
United States Court of Appeals for the Fifth Circuit
Court of Appeals Docket #: 17-20720
Docketed: 11/17/2017
Nature of Suit: 1375 Other Statutes – False Claims Act
USA v. Allied Home Mortgage Corp., et al
Appeal From: Southern District of Texas, Houston
Fee Status: Fee Paid
Case Type Information:
     1) United States Civil
     2) United States
     3)
Originating Court Information:
     District: 0541-4 : 4:12-CV-2676
     Originating Judge: George C. Hanks, Jr., U.S. District Judge
     Date Filed: 09/07/2012
     Date NOA Filed:
     Date Rec'd COA:
     11/16/2017
     11/16/2017
06/20/2018
Paper copies of Appellee Brief filed by Appellee USA in 17-20720 received. Paper copies match electronic version of document? Yes # of Copies Provided: 7. Paper Copies of Brief due deadline satisfied. [17-20720] (SBS) [Entered: 06/25/2018 02:07 PM]
06/20/2018
Paper copies of Record Excerpts filed by Appellee USA in 17-20720 received. Paper copies match electronic version of document? Yes # of Copies Provided: 4. Paper Copies of Record Excerpts due deadline satisfied. [17-20720] (SBS) [Entered: 06/25/2018 02:08 PM]
07/16/2018
APPELLANT'S REPLY BRIEF FILED
Reply Brief deadline satisfied. Paper Copies of Brief due on 07/25/2018 for Appellants Allquest Home Mortgage Corporation, Americus Mortgage Corporation and Jim C. Hodge. [17-20720]
REVIEWED AND/OR EDITED – The original text prior to review appeared as follows: APPELLANT'S REPLY BRIEF FILED by Allquest Home Mortgage Corporation, Americus Mortgage Corporation and Mr. Jim C. Hodge. Date of service: 07/16/2018 via email – Attorney for Appellants: Daniel, Gunn, Mills, Odom, Warrington; Attorney for Appellees: Barnea, Torrance [17-20720] (David Warrington ) [Entered: 07/16/2018 04:00 PM]
07/23/2018
Paper copies of Appellant Reply Brief filed by Appellants Mr. Jim C. Hodge, Allquest Home Mortgage Corporation and Americus Mortgage Corporation in 17-20720 received. Paper copies match electronic version of document? Yes # of Copies Provided: 7. Paper Copies of Brief due deadline satisfied. [17-20720] (SBS) [Entered: 07/27/2018 11:59 AM]
07/30/2018
ATTORNEY NOT PARTICIPATING. Wendell A. Odom, Jr. is designated as inactive in this case. Reason: No appearance form filed. [17-20720] (PFT) [Entered: 07/30/2018 02:28 PM]
11/06/2018
CASE TENTATIVELY calendared for oral argument for the week of 01/07/2019. [17-20720] (GAM) [Entered: 11/06/2018 10:02 AM]
11/06/2018
TENTATIVE CALENDAR changed from week of 01/07/2019 to week of 02/04/2019. With Argument? Yes. [17-20720] (GAM) [Entered: 11/06/2018 10:27 AM]
11/07/2018
TENTATIVE CALENDAR changed from week of 02/04/2019 to week of 03/11/2019. With Argument? Yes. [17-20720] (GAM) [Entered: 11/07/2018 08:07 AM]
01/24/2019
CASE CALENDARED for oral argument on Monday, 03/11/2019 in New Orleans in the West Courtroom — AM session. In accordance with our policy, lead counsel only will receive via email at a later date a copy of the court's docket and an acknowledgment form. All other counsel of record should monitor the court's website for the posting of the oral argument calendars.. [17-20720] (KMP) [Entered: 01/24/2019 10:23 AM]
03/11/2019
ORAL ARGUMENT HEARD before Judges Barksdale, Southwick, Haynes. Arguing Person Information Updated for: Jean-David Barnea arguing for Appellee United States of America; Arguing Person Information Updated for: David Warrington arguing for Appellant Allquest Home Mortgage Corporation, Appellant Americus Mortgage Corporation AND Appellant Jim C. Hodge. [17-20720] (KMP) [Entered: 03/11/2019 10:47 AM]
#DidYouKnow The small number of gov't convictions; Kareem Serageldin, the former Global Head of Structured Credit at @CreditSuisse , was probably the "most senior #WallStreet official to be convicted." He pleaded guilty to falsifying books and records by mispricing certain #RMBS

— LawsInTexas (@lawsintexasusa) August 10, 2019
Economic Growth and Regulatory Paperwork Reduction Act – all 427+ pages available at; https://t.co/AJWrhtS1TB The purpose of this review is to identify outdated, unnecessary, or burdensome regulations and consider how to reduce regulatory burden on depository institutions #CFPB

— LawsInTexas (@lawsintexasusa) August 10, 2019