LIT UPDATE
LIT circled back to this criminal case for an update, today, 11th December, 2020 and did we have a hard time finding the case in the M.D. Florida docket.
But we got there in the end and we can see why it was so hard to find.
This criminal lawyer was been released in May 2020 on bond and now the latest docket record is from Dec. 3, 2020 asking the US to prove its case under the Due Process Protections Act.
In tandem is the US v Liebman case, which is Clarks co-conspirator and paralegal.
Rest assured, we'll be keeping a keen eye on this case.
Update of Docket: Jan 19, 2021
U.S. District Court
Middle District of Florida (Tampa)
CRIMINAL DOCKET FOR CASE #: 8:20-cr-00119-TPB-TGW-1
| | |
| --- | --- |
| Case title: USA v. Clark | Date Filed: 03/12/2020 |
| | | |
| --- | --- | --- |
| Date Filed | # | Docket Text |
| 12/16/2020 | 34 | ORAL ORDER granting 31 Motion to Continue Trial and WAIVER OF SPEEDY TRIAL through 12/31/2021 as to James Lee Clark (1) to the extent the case is reset on the March 2021 trial term. Pursuant to 18 U.S.C. Section 3161(h)(7), the Court finds that the ends of justice served by such continuance outweigh the best interest of the public and the defendant(s) in a speedy trial; this time is therefore, deemed EXCLUDABLE. Status Conference set for FEBRUARY 17, 2021 at 01:30 PM before Judge Thomas P. Barber by Zoom. Participants will receive a Zoom invitation by separate email. Trial set for term commencing 3/1/2021 before Judge Thomas P. Barber. Entered by Judge Thomas P. Barber on 12/16/2020. (SRC) (Entered: 12/20/2020) |
| 01/05/2021 | 35 | NOTICE OF RESCHEDULING ZOOM HEARING: The Status Conference previously scheduled for 2/17/2021 is rescheduled as to James Lee Clark. New hearing date and time: FEBRUARY 10, 2021 at 10:30 AM before Judge Thomas P. Barber. Participants will receive a Zoom invitation by separate email. (SRC) (Entered: 01/05/2021) |
Former Attorney Charged With Conspiracy, Bankruptcy Fraud, And Defrauding Clients Of $1.3 Million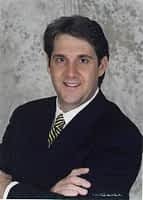 Tampa, Florida – United States Attorney Maria Chapa Lopez announces the unsealing of an indictment charging James Lee Clark (59, Wilton Manors) with one count of conspiracy to commit bankruptcy fraud, seven counts of bankruptcy fraud, one count of making a falsification of records in a bankruptcy proceeding, and eight counts of wire fraud.
If convicted, Clark faces up to 20 years' imprisonment for the falsification of records count and for each wire fraud count.
He faces up to 5 years in federal prison for the conspiracy count, and for each bankruptcy fraud count. The indictment also notifies Clark that the United States is seeking a money judgment of $1.3 million, the proceeds of the charged criminal conduct.
According to the indictment, from January 2010 through February 2017, Clark conspired with his paralegal, Eric Liebman, to defraud mortgage creditors and guarantors, such as Fannie Mae, who were holding mortgage notes on properties that were in foreclosure.
The indictment further charges that Clark and Liebman falsely and fraudulently represented to the distressed homeowners facing foreclosure that, in exchange for executing quitclaim or warranty deeds for their properties to an entity controlled by Liebman, they would negotiate with the mortgage creditors to prevent foreclosures.
Clark and Liebman convinced the distressed homeowners to pay them rent, or agree to put their houses up for sale.
In order to continue to collect ill-gotten rents, or profit from the sale of the properties, Clark allegedly filed fraudulent bankruptcy petitions in the names of the homeowners to prevent the mortgage creditors from lawfully foreclosing and taking title to the property. In some instances, Clark filed multiple fraudulent petitions in the names of distressed homeowners.
Additionally, it is further alleged that, from January 2012 to February 2017, Clark, who was a licensed attorney, defrauded his clients out of approximately $1.3 million.
As part of his practice, Clark would act as a trustee for his clients and also hold their money in various bank accounts depending on the purpose of trust.  Instead of using the funds for the purpose intended by his clients, Clark would divert the money into his law firm's bank accounts and pay for personal expenses, such as gambling, travel, and automobiles.
Liebman pleaded guilty to one count of conspiracy to commit bankruptcy fraud on September 24, 2019. His sentencing hearing is scheduled for January 14, 2021.
An indictment is merely a formal charge that a defendant has committed one or more violations of federal criminal law, and every defendant is presumed innocent unless, and until, proven guilty.
This case was investigated by the Federal Bureau of Investigation and the Federal Housing Finance Agency – Office of Inspector General. The Office of United States Trustee for the Middle District of Florida, Tampa Division provided substantial investigative assistance.
It will be prosecuted by Special Assistant United States Attorney Chris Poor.
Tampa attorney spent $1.3 million of client's money on cars, gambling, travel and meals: Feds
Lawyer was focus of multiple I-Team investigations
July 10, 2020
TAMPA, Fla. — A disgraced former Tampa attorney has been indicted on federal criminal charges alleging he defrauded multiple clients.
James Lee Clark, 59, faces 17 felony federal charges in the indictment which was recently unsealed in U.S. District Court.
The charges allege criminal acts Clark committed against his clients and the U.S. Government between 2010 and 2017, including bankruptcy fraud, wire fraud and falsification of records.
I-Team investigator Adam Walser first found out about Clark when he surrendered his law license in 2017, following a Florida Bar investigation that uncovered he transferred money from a client's trust account into his personal account and used the money to pay his own personal expenses.
The Florida Bar recommended the Florida Supreme Court revoke Clark's law license.
At that time, Clark was already on probation related to a previous complaint involving providing inadequate representation to a client.
The complaint that led to the surrender of Clark's law license was filed by the owners of an assisted living facility, who hired Clark to help broker the sale of the business and establish a trust with the proceeds.
Clark made himself trustee of that trust and spent through the money without his client's knowledge.
The owners hired attorney L. Reed Bloodworth to represent them in a civil suit against Clark.
"The man stole $1.3 million from my clients," Bloodworth said. "It has been very hard on my clients. This was their life's work wiped away."
The indictment says Clark spent that money on automobiles, gambling, travel, clothing, dining and entertainment.
The indictment also alleges that between 2010 and 2017, Clark defrauded clients facing foreclosure…having them sign over the deeds to their homes to a company owned by his paralegal, Eric Liebman.
Liebman has already pleaded guilty to federal conspiracy to commit bankruptcy fraud.
The indictment alleges Clark promised to save his client's homes from bank foreclosure, but instead of negotiating with banks, he and Liebman rented those properties out to other people and kept the money.
They also allegedly filed fraudulent bankruptcy petitions to delay foreclosures.
We reached out to Clark's attorney Bjorn Brunvand, who says his client has entered a "not guilty" plea.
He says they are currently reviewing the government's voluminous evidence in the case.
If convicted on all of the charges, Clark could face up to 150 years in prison.