Steve Fischer Likes to Talk. Now He's Under Fire for Facebook Posts, Media Comments
Steve Fischer, a commissioner on the [Texas] State Commission on Judicial Conduct, has gone head-to-head with chairman David Hall over the commission's rules about making public statements.
April 08, 2020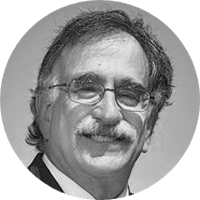 Being true to his reputation, El Paso solo practitioner Steve Fischer has been stirring up trouble in his new position on the [Texas] State Commission on Judicial Conduct ("SCJC") — the group that investigates allegations of judicial misconduct.
And it's yielded a complaint against the controversial attorney.
Fischer, a former State Bar of Texas board member, has a history of successfully pushing for reform. But he's also torpedoed his own political aspirations through comments on social media.
Now, Fischer has gone head-to-head with commission chairman David Hall over rules that prevent him from making public statements about the commission.
Hall has said that only the chairman or the commission's executive director can comment for the group. But Fischer maintains he has First Amendment rights to talk about some topics—not complaints about judges or internal deliberations, but about his opinions on non-confidential business.
The battle between Hall and Fischer has been raging since Fischer first arrived on the commission in December 2019. It reached a boiling point in late March, when Hall wrote an official complaint against Fischer that listed nine pages of alleged misconduct.
The complaint drew up grounds for removing Fischer from the commission under the Texas Government Code.
In response, Fischer wrote that he wouldn't back down. His March 30 response letter claimed that Hall wants secrecy in all the commission's work, but that Fischer thinks the public has a right to know.
Fischer has been an advocate of free speech and freedom of the press since he was a young adult in the 1970s. He joined the commission with the express goal of increasing its transparency with the public.
"That's always been a big thing for me: Transparency in government is important," Fischer said, noting that he has advocated for more transparency at the State Bar of Texas in the past. "The public, and even experienced lawyers, don't know what goes on at the commission."
Hall didn't return an email seeking comment. Neither did commission executive director Jacqueline Habersham.
What's Next?
When there's a complaint about a judicial conduct commissioner, Texas law says that a letter must go to the Texas Supreme Court chief justice and the governor's office, explained Chief Justice Nathan Hecht.
"That's all it says. It doesn't say what should happen next," he said. "As far as I know, we've never gotten one."
The other justices already know about the complaint against Fischer, Hecht said. The high court may discuss it at a court conference, but Hecht said he could not say if it's already on the schedule. He also wouldn't share his own thoughts about the complaint.
"If the court took any action, it would be public," Hecht said.
State Bar of Texas president Randy Sorrels, one of the recipients of the complaint, said that he talked with both Hall and Fischer, and got the impression that the matter has already been resolved.
"I don't think the State Bar is going to do anything at this point," he said.
Facebook Follies
Fischer is well-known in Texas legal circles.
In 2013 he became only the second candidate in State Bar of Texas history to run to become the group's president-elect by gathering lawyers' signatures on a petition.
Fischer advanced to the first runoff in bar history against Trey Apffel—who's now the bar's executive director. During the runoff, Fischer enjoyed wide support from solo practitioners and small-firm attorneys, but other lawyers raised a red flag about improper comments he'd posted on Facebook.
Critics called the comments racist toward Mexicans, and said the postings attacked Catholics and criticized people who believe in organized religion.
Sorrels was one of the attorneys who'd opposed Fischer's candidacy.
When the allegations were raised during the 2013 runoff, Fischer responded that his comments were meant to be sarcastic, and that his critics had taken them out of context.
Apffel won the runoff, but Fischer gained a massive following of reform-minded attorneys.
Fischer took his experience and successfully pushed the bar to reform its election rules. He's credited with opening up the president-elect position to future petition candidates, including immediate past president Joe Longley. He's also created groups for Texas attorneys on Facebook that he says have over 25,000 members.
Disclosure
Texas Lawyer requested a copy of the Fischer complaint from the Texas Bar under a Texas Public Information Act request. That request is still pending, but in the meantime, Fischer on his own initiative emailed the complaint, and his response, to a Texas Lawyer reporter.
Hall wrote the March 23 complaint to Gov. Greg Abbott, the Supreme Court chief justice, the bar president and Texas Attorney General Ken Paxton. No one from Abbott's or Paxton's press offices responded to emails seeking comment.
Hall alleged in the complaint that Fischer has shown willful, persistent conduct to discredit the commission. He alleged Fischer disclosed confidential commission complaints, proceedings and deliberations, and has discussed legal strategies and privileged communications.
Hall also claimed Fischer was intemperate or abusive toward commissioners, staff, respondent judges and respondent counsel.
In Fischer's response, he denied intemperate interactions with commission staff and members.
But the complaint alleged Hall has received multiple complaints about Fischer.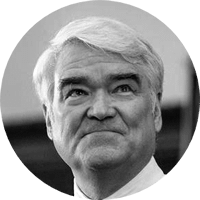 'Go Write Some Rules'
Although the dispute between Steve Fischer and David Hall of the Texas Commission for Judicial Conduct brought a complaint for Fischer, he has also taken a step toward his goal of increasing transparency on the commission.
In February, Fischer made a presentation to the commission about confidentiality versus transparency. In the end, the commission formed a subcommittee to rewrite the commission's media rules, and it appointed Fischer to serve on the subcommittee.
"It's important the commission put me on the subcommittee and said, 'Go write some rules,'" he said. "I believe they did that in good faith. I'm hoping all of that is behind us and we will work together."
Fischer added that the commission's April meeting was friendly and productive, and he hopes that the complaint has already blown over.
"I just want to keep it that way," he said. "If they don't attack me, then I don't attack them."
Fischer added that the commission's April meeting was friendly and productive, and he hopes that the complaint has already blown over.
"I just want to keep it that way," he said. "If they don't attack me, then I don't attack them."
According to the letter, the commission operates under strict confidentiality by statute. The commission's rules say that media requests should go through the chair or the executive director.
But Fischer appears to have defied those rules. He wrote in one email to Hall in December 2019 that he planned to write columns, speak at organizations, and talk with reporters and editors across Texas.
Hall wrote back, reiterating the commission's media policy, and advising against Fischer's plan.
But the letter lists many examples of Facebook posts and news articles that quoted Fischer.
In one Facebook post in December 2019, Fischer wrote that there was turmoil on the commission. He alleged that Hall had forced out former commission chairwoman Catherine Wylie; that the governor had purged two commissioners; and that the executive director had resigned. Fischer claimed that Hall had advised him not to write a column, or talk to reporters.
"Normally I would tell the chair, 'FU,' but as I represent you, I'm more restrained," Hall's letter quotes Fischer as writing in a Facebook post.
Fischer also challenged Hall directly about the media policy in an email in December 2019.
"Every day we fight in our courtrooms for the principles embodied in our Constitution. They cannot be abridged by any agency or commission, even by majority vote, nor can they be abridged by the arbitrary action of any member, including the chair," Fischer wrote.
"Being an American is a lot more than posting a flag on Independence Day. Please act accordingly."
Hall's complaint also suggested Fischer helped to confirm confidential information for the media.
It claimed Fischer was one of many recipients of an email in January from a person who was unhappy with the speed at which the commission was investigating a complaint against a judge. That complainant had copied news reporters on the email. And when Fischer did a "reply all" response, it validated the existence of the complaint and investigation, which the commission's confidentiality rules prohibit, Hall wrote. Fischer's response had also criticized the complaint and the complainant.
Same-Sex Marriage Sanction
The commission sanctioned Hensley because she was citing her Christian faith when marrying heterosexual couples, but referring LGBTQ couples to other wedding officiants. Hensley has sued the commission and all its commissioners over her sanction.Some of Hall's letter focuses on internal fallout from the case of McLennan County Justice of the Peace, Precinct 1, Place 1 Dianne Hensley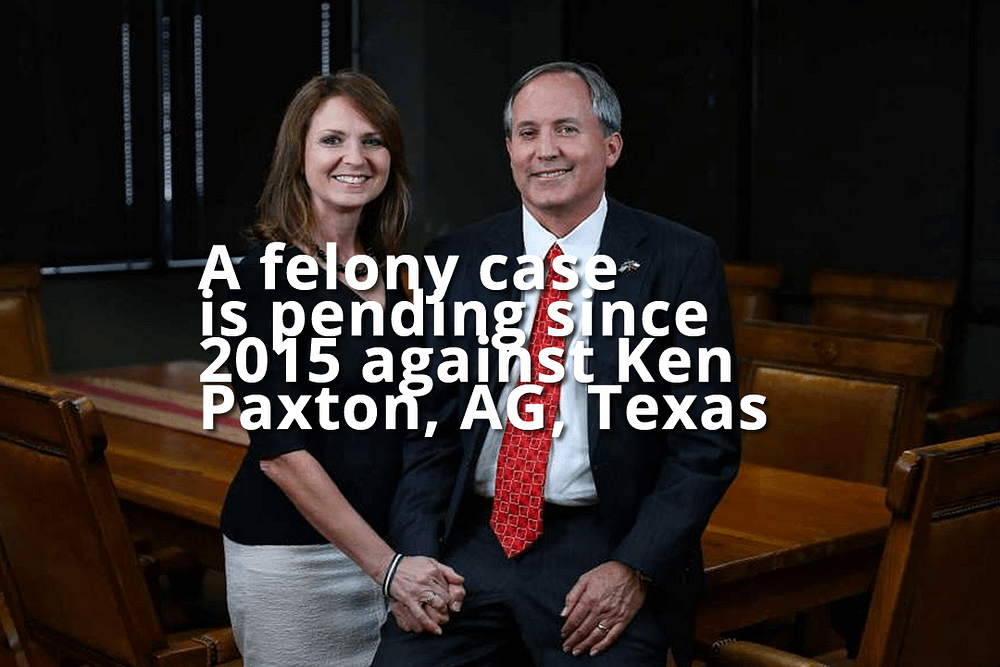 A dispute arose between Hall and Fischer because the Texas Office of the Attorney General refused to defend the commission in the lawsuit.
The Houston Chronicle and Texas Tribune reported on it, quoting Fischer as stating that the attorney general should represent the commission, notwithstanding his personal beliefs—Paxton's history shows he's no defender of same-sex marriage—and that switching back and forth on the representation decision was unprofessional.
Fischer in 2015 organized a petition drive against Paxton after he issued a legal opinion about government officials with religious objections to same-sex marriage in the wake of the U.S. Supreme Court's gay marriage ruling, Obergefell v. Hodges.
In an email, Hall wrote to Fischer that his comments weren't helpful at a time the commission was asking the Attorney General's Office to either reconsider its decision, or to pay for outside counsel for the commission.
"You are not authorized to disclose or discuss anything about our private discussions with counsel. Please, please resist the urge to publicize the commission's confidential attorney-client matters," wrote Hall, noting that Fischer's disclosures may even waive the privilege.
This didn't stop Fischer. Later that same day, he posted a comment on a news article about the representation issue, and also posted one of the articles about it onto his Facebook page, Hall's letter said.
Fischer joined the commission during a tumultuous time. Around August 2019, then-chairwoman Wylie resigned her position, and so did then-executive director Eric Vinson. Two other commissioners, appointed by Abbott, were removed from their posts by the governor.
In Fischer's response to the complaint, he wrote that Hall should have investigated whether those two commissioners were removed because someone was leaking their votes on the Hensley case to Abbott's office.
He wrote, "That breach of confidentiality was swept under the rug, and it is the most serious infraction possible."