LIT COMMENTARY
Despite billions in bailout money for rogue  and predatory bank lending – in the 13 long years since the 2008 financial crisis – no homeowners obtain relief in Texas Federal courts or if they do, they are reversed unlawfully by the Court of Appeals for the Fifth Circuit. That's because the bias judges on the court laugh as they say
"there ain't no free lunch and there sure ain't no free house".
That is a violation of the judicial code of conduct and a disgraceful statement by Judge Patrick Higginbotham. It is echoed here in this opinion, with it's barb-like curt opinion.
The opinion states "She would eventually default, failing to make at least one mortgage payment every year from 2009 to 2019. "
That begs the question, if Ms Pittman had made ONE payment per annum – would she obtain a "free home" from the Fifth Circuit? It's another erroneously written opinion, no doubt by a hard working first year "quarterback" law clerk.
There's certainly no mention of what led to the collapse of Bear Stearns Asset Backed Securities in the opinion by this 3-panel at the Fifth Circuit….again, no homeowners are entitled to any predatory lending claims from the 2008 financial crisis, ever.
Pittman v. U.S. Bank, et al, 20-40723
(5th Cir., 22 March 2021)
Cheryl Pittman challenges summary judgment in favor of US Bank NA and Select Portfolio Servicing, Incorporated ("SPS") (collectively "the Defendants"). We affirm.
I
In February 2006, Pittman obtained a nearly $500,000 mortgage on a home in Fairview, Texas ("the Property"). She would eventually default, failing to make at least one mortgage payment every year from 2009 to 2019. US Bank asserts it is the current owner and holder of the deed of trust which secures the mortgage.1 SPS is a loan servicer engaged by US Bank. On several occasions, SPS sent Pittman statements of arrearages with instructions for payment. In November 2018, SPS mailed Pittman a notice of acceleration of the mortgage and notice of an impending foreclosure sale. That sale was conducted a month later, and the Property was purchased by US Bank. US Bank would go on to obtain a writ of possession, resulting in Pittman's eviction from the Property in July 2019.
Shortly before that, in May 2019, Pittman sued the Defendants in Texas state court. The case was removed on diversity grounds. After removal, Pittman filed an amended complaint. In the amended complaint, she "challeng[ed] a number of aspects of the foreclosure process"— contending the Defendants had violated multiple state and federal statutes, engaged in a fraudulent real estate filing, and breached the mortgage contract—and sought to quiet title in her favor. The Defendants moved for summary judgment and the district court, adopting the magistrate judge's recommendation, granted the motion, rejecting all of Pittman's claims.
Pittman now appeals. "We review [a] district court's grant of summary judgment de novo and apply the same standard as the district court." Martinez v. Texas Workforce Comm'n-C.R. Div., 775 F.3d 685, 687 (5th Cir. 2014).
II
On appeal, Pittman renews her multifaceted attack on the validity of the foreclosure. She argues that the trustee who oversaw the foreclosure sale was not properly appointed, that evidence offered by the Defendants was improperly considered, and that the Defendants lacked authorization to foreclose. None of these arguments has merit.
Pittman first argues that Francesca Ortolani, who conducted the foreclosure sale, was "not a properly appointed substitute trustee" and that such an appointment is a prerequisite to a legal foreclosure.2 The district court correctly rejected this argument because it was raised for the first time during summary judgment briefing. As the court explained, the relevant portions of Pittman's complaint "focuse[d] on SPS's alleged lack of authority to enforce the Deed of Trust, not whether the individual who conducted the foreclosure sale . . . was a [properly appointed] substitute trustee." Our precedent precludes a plaintiff from advancing a new claim or reframing a previously presented one in response to a motion for summary judgment. Cutrera v. Bd. of Supervisors of La. State Univ., 429 F.3d 108, 113 (5th Cir. 2005) ("A claim which is not raised in the complaint but, rather, is raised only in response to a motion for summary judgment is not properly before the court."); see also, e.g., U.S. ex rel. DeKort v. Integrated Coast Guard
Sys., 475 F. App'x 521, 522 (5th Cir. 2012) (per curiam) (affirming district court's refusal to consider such a claim).
Pittman next contests the district court's overruling her objections to Defendants' summary judgment evidence. Most notably, the Defendants proffered several declarations establishing that US Bank was the current holder of Pittman's mortgage. Pittman objected, claiming those declarations were inadmissible hearsay. In overruling this objection, the district court explained that the Defendants had "elaborate[ed] on how the disputed statements [we]re admissible" and that Pittman had "provided no argument or illustration to the contrary." The court was correct. The challenged declarations addressed matters within the declarants' personal knowledge and were accompanied by "true and correct copies" of relevant mortgage documents, including the note itself, the deed of trust, and documents reflecting assignments of the same, which qualify as business records. Both declarations based on personal knowledge and business records are competent summary judgment evidence upon which a district court may properly rely. Fed. R. Civ. P. 56(c)(1); see Cuevas v. BAC Home Loans Servicing, LP, 648 F.3d 242, 250 (5th Cir. 2011); see also Cormier v. Pennzoil Expl. & Prod. Co., 969 F.2d 1559, 1561 (5th Cir. 1992) (per curiam); Carson v. Perry, 91 F.3d 138 (5th Cir. 1996) (per curiam).
Finally, Pittman advances several arguments challenging the Defendants' authority to foreclose. This lack of authority, she contends, renders the foreclosure unlawful and underlies her various statutory claims of fraud and her request to quiet title. The district court correctly rejected her contention that the Defendants lacked authority to foreclose, pointing to our decision in Martins v. BAC Home Loans Servicing, L.P., where we confirmed that Texas law permits foreclosure by a party to whom a "mortgage has been properly assigned." 722 F.3d 249, 255 (5th Cir. 2013). As the district court recounted, the record contains "unrebutted" evidence
establishing that US Bank is the successor-in-interest to the originator of Pittman's mortgage and, further, that SPS was the mortgage servicer engaged by US Bank to handle its collection efforts. Martin controls, and the Defendants therefore had authority under Texas law to foreclose and to undertake actions associated with that foreclosure.
AFFIRMED.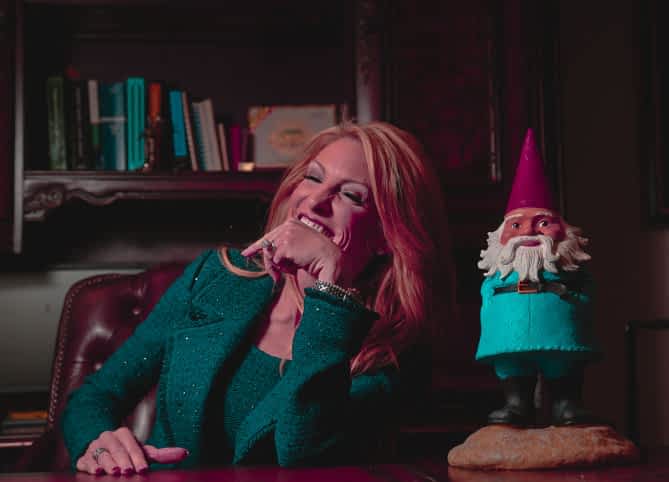 *Clerked for USDC – Eastern District of TX for the Honorable Paul Brown
MEMORANDUM OPINION AND ORDER
Before the Court is U.S. Bank NA, Successor Trustee to Bank of America, NA, Successor in Interest to LaSalle Bank NA, on Behalf of the Registered Holders of Bear Stearns Asset Backed Securities I Trust 2006-HE5, Asset-Backed Certificates, Series 2006-HE5 ("Trustee Bank" or "Defendant") Motion For Leave to File Original Counterclaim (the "Motion") (Dkt. 29). Plaintiff filed a response (Dkt. 31) and Defendant filed a reply (Dkt. 35). As set forth below, the Court finds the Motion for Leave to File Original Counterclaim (Dkt. 29) is granted.
I. BACKGROUND
This action arises out of the foreclosure of the property located at 321 Hawks Wood Drive, Fairview, Texas 75069 (the "Property"). See Dkt. 33 at 2. On December 4, 2018, Trustee Bank completed a foreclosure sale of the Property as evidenced by the Substitute Trustee's Deed (the "Trustee's Deed") recorded in the real property records of Collin County, Texas, on December 17, 2018. Dkt. 30 at 4. On September 23, 2019, after the completion of the foreclosure sale and the recording of the Trustee's Deed, Pittman recorded a Quit Claim Deed (the "Quit Claim Deed") dated September 21, 2019, in the real property records of Collin County, Texas, wherein she purports to convey the Property from herself to herself, "Cheryl Pittman, At Law Status." Dkt. 30 at 4. In addition to the Quit Claim Deed, Pittman attempted to record additional documents in the real property records of Collin County, Texas, including an Affidavit of Ruthie Grey and a document titled "Declaration of Land Patent Assignment." See id. at 5.
Plaintiff filed suit against Defendant, as a pro se Plaintiff, on May 21, 2019, asserting non-judicial wrongful foreclosure.
See Dkt. 3. On July 30, 2019, Attorney Sandberg appeared on behalf of Plaintiff. See Dkt. 16). The Court, after reviewing the case management report required by Federal Rule of Civil Procedure 26(f) (Dkt. 18) and conferring with the parties at the scheduling conference on August 28, 2019, entered a case-specific scheduling order (the "Scheduling Order"). See Dkt. 22. The Scheduling Order established a deadline of September 13, 2019, for Plaintiff to file initial amended pleadings without prejudice to further amendment. See id. at 2. The deadline for Plaintiff to file subsequent amended pleadings was set as November 15, 2019. See id. The deadline for Defendant to file final amended pleadings was set as December 4, 2019. See id.
In accordance with the Scheduling Order, Plaintiff filed the First Amended Petition on September 13, 2019. See Dkt. 23. Defendant filed the Answer to Plaintiff's First Amended Complaint on September 27, 2019. See Dkt. 26. Trustee Bank filed the Motion (Dkt. 29) and the accompanying Original Counterclaim (Dkt. 30) on December 4, 2019, in accordance with Defendant's deadline to file amended pleadings as set by the Scheduling Order.
II. LEGAL STANDARD
Rule 15(a) instructs the court to "freely give leave when justice so requires." FED. R. CIV. P. 15(a). The rule "evinces a bias in favor of granting leave to amend." Jones v. Robinson Prop. Grp., L.P., 427 F.3d 987, 994 (5th Cir. 2005) (quoting Lyn-Lea Travel Corp. v. Am. Airlines, Inc., 283 F.3d 282, 286 (5th Cir. 2002)). But leave to amend "is not automatic." Matagorda Ventures, Inc. v. Travelers Lloyds Ins. Co., 203 F. Supp. 2d 704, 718 (S.D. Tex. 2000) (citing Dussouy v. Gulf Coast Inv. Corp., 660 F.2d 594, 598 (5th Cir. 1981)). Whether to allow amendment "lies within the sound discretion of the district court." Little v. Liquid Air Corp., 952 F.2d 841, 845-46 (5th Cir. 1992). A district court reviewing a motion to amend pleadings under Rule 15(a) considers five factors: (1) undue delay; (2) bad faith or dilatory motive; (3) repeated failure to cure deficiencies by previous amendments; (4) undue prejudice to the opposing party; and (5) futility of amendment. Smith v. EMC, 393 F.3d 590, 595 (5th Cir. 2004) (citing Forman v. Davis, 371 U.S. 178, 182 (1962)).
III. ANALYSIS
In a Rule 15(a) analysis, district courts review the five factors identified in Forman. See Forman, 371 U.S. at 182. Unless these factors weigh against granting leave to amend, the request for leave should be freely granted. See id.
Three factors clearly weigh in Defendant's favor, as the counterclaim was timely filed without delay and does not cause undue prejudice to Plaintiff.
Moreover, the Motion requests leave to file an original counterclaim; hence, the repeated failure to cure deficiencies by previous amendment factor does not apply. In opposition, Plaintiff asserts that the Motion is, on its face, made in bad faith and futile. See Dkt. 31 at 2.
Plaintiff, however, fails to offer any evidence of bad faith. Thus, the Court considers whether the counterclaim is futile.
"Futility is determined under Rule 12(b)(6) standards, meaning an amendment is considered futile if it would fail to state a claim upon which relief could be granted." Wiggins v. La. State Univ.-Health Care Servs. Div., 710 F. App'x 625, 628 (5th Cir. 2017). Ultimately, if the underlying facts or circumstances relied upon may be a proper subject of relief, [Defendant] ought to be afforded an opportunity to test his claim on the merits. See Forman, 371 U.S. at 178. Under a 12(b)(6) standard, the court must accept as true all well-pleaded facts contained in the plaintiff's complaint—or here, Defendant's Counterclaim—and view them in the light most favorable to Defendant. Baker v. Putnal, 75 F.3d 190, 196 (5th Cir. 1996).
A claim will survive an attack under Rule 12(b)(6) if it "may be supported by showing any set of facts consistent with the allegations in the complaint." Bell Atlantic Corp. v. Twombly, 550 U.S. 544, 563 (2007). In other words, a claim may not be dismissed based solely on a court's supposition that the pleader is unlikely "to find evidentiary support for his allegations or prove his claim to the satisfaction of the factfinder." Id. at 563 n. 8. Although detailed factual allegations are not required, a plaintiff must provide the grounds of its entitlement to relief beyond mere "labels and conclusions" and "a formulaic recitation of the elements of a cause of action will not do." Id. at 555. The complaint must be factually suggestive, so as to "raise a right to relief above the speculative level," and into the "realm of plausible liability." Id. at 555, 557 n. 5.
The Court finds that Defendant has pled factual allegations sufficient to state a claim under Section 12.002 of the Texas Civil Practice and Remedies Code.
See TEX. CIV. PRAC. & REM. CODE § 12.003(a)(8). Based on the specificity of Trustee Bank's Counterclaim, the Court cannot conclude that it is futile. Therefore, the five factors set forth in Forman weigh in favor of Defendant, and thus, granting Defendant leave to file Defendant's counterclaim. See Forman, 371 U.S. at 178.
IV. CONCLUSION
Upon consideration, therefore, the Motion for Leave to File Original Counterclaim (Dkt. 29) is GRANTED.
So ORDERED and SIGNED this 7th day of May, 2020.
/s/_________
KIMBERLY C. PRIEST JOHNSON
UNITED STATES MAGISTRATE JUDGE