Disbarred former El Paso judge, previously convicted of fraud, accused of practicing law
Manuel Barraza defeated Judge Don Minton in 2008. He was arrested and charged after being on the bench for only three months. Barraza's campaign pushed the fact that he had over 30 years of experience as a defense lawyer when he ran. Look at him now. I bet he wishes he had gotten himself a better defense lawyer.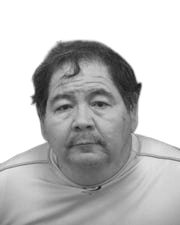 Former district court Judge Manuel Joseph Barraza, who served six years in prison for allegedly trading sexual acts for favorable rulings, was arrested after being accused of continuing to practice law despite being disbarred.
Barraza, 64, was arrested Wednesday by deputies at a home in the 200 block of Riverside Drive, El Paso County Sheriff's Office officials said.
Limited details were released on his arrest, but he was taken into custody in connection with an outstanding felony warrant on a charge of falsely holding oneself out as a lawyer.
An indictment filed against Barraza states that despite not being licensed as an attorney in Texas, he allegedly tried to represent himself as a lawyer to another person for the "economic benefit for himself."
He was booked into the El Paso County Jail on a $10,000 bond. He posted bail Wednesday, jail logs show.
According to State Bar of Texas records, Barraza was disbarred in 2012 after having his license suspended the two previous years.
The disbarment came after Barraza, who at the time was the presiding judge of El Paso County Criminal District Court 1, was arrested in 2009 by FBI El Paso Division agents for allegedly trading judicial decisions for cash bribes and sexual favors with several women.
In one instance, Barraza is accused of promising a woman, who was an undercover FBI agent, to intervene in her case by having it transferred to his courtroom, so he could give her a favorable ruling in exchange for engaging in sexual activity, federal court documents state.
Barraza was arrested on several charges for wire fraud and one count of making a false statement.
Before JONES, Chief Judge, and HIGGINBOTHAM and SOUTHWICK, Circuit Judges.
PATRICK E. HIGGINBOTHAM, Circuit Judge:
Manuel Barraza was a state court judge and former criminal defense attorney in El Paso, Texas. A jury found Barraza guilty of two counts of wire fraud and one count of making false statements, stemming from Barraza's use of his position as a state judge to obtain money and sexual favors in exchange for assisting a criminal defendant. He now appeals his conviction and his 60-month concurrent sentences…
And another Judge who was caught up in the Barraza investigation…
Judge Regina Arditi (pic) returned to her West Texas courtroom following her acquittal on bribery and corruption charges.
A suspended judge expects to be back on the state district court bench in El Paso a day after her acquittal [on] corruption charges. Regina Arditti returns to her judicial duties Thursday after El Paso County jurors acquitted her Wednesday of two bribery counts, two counts of [abuse] of official capacity and one of prohibition applicable to trading.
Prosecutors had accused the judge of agreeing to hire state District Judge Manuel Barraza's sister as court coordinator in return for Barraza agreeing to hire Arditti's son as a bailiff.
Barraza also was charged in the case, but those charges were dropped when he was sentenced to five years in prison in July in a federal bribery case.