LIT COMMENTARY
Constance 'Connie' Pfeiffer's departure date from Beck Redden, where she was a partner for just shy of 16 years is telling.
The Zepeda case was decided by the Texas Supreme Court on April 24, 2020 – which was an unexpected loss for Pfeiffer – but an expected decision by a corrupt Texas court system at both the State and Federal level in respect of their allegiance to banks and not the rule of law and the constitution which they enacted in Texas specifically for this type of case.
Now we see Connie Pfeiffer has moved to Yetter Coleman, in July 2020.
News
Connie Pfeiffer Joins Yetter Coleman to Lead Appellate Practice
Originally Published; July 2020 | Republished by LIT; Jan. 7, 2021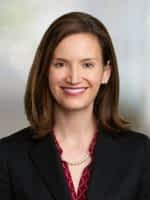 a widely respected appellate specialist with a practice in state and federal courts, has joined Yetter Coleman as the new leader of its appellate team.
Recognized among the "Top 100 Lawyers in Texas" by Texas Super Lawyers, Ms. Pfeiffer has served as lead appellate counsel in scores of appeals for both plaintiffs and defendants. Her practice focuses on business disputes, legal malpractice and fiduciary claims, and statutory and procedural issues. She joins Yetter Coleman from a leading trial boutique, Beck Redden LLP, where she was a partner.
Reagan Simpson, who has led the firm's appellate practice for the past decade, said, "Year after year, Connie is recognized among the most respected lawyers in Texas. Connie's arrival at Yetter Coleman reflects the strong next generation of our firm and appellate team. Her skills, record, and relationships with clients are extraordinary. She perfectly fits with our firm's commitment to deliver leading-edge service to our clients for decades to come."
A board-certified appellate specialist, Ms. Pfeiffer has a long list of accolades. She is recognized among the "Top 50 Women Lawyers in Texas" by Texas Super Lawyers. The prestigious legal directory Chambers USA recognizes her among the top-ranked lawyers in Texas, where interviewees describe her as "an outstanding appellate lawyer." Best Lawyers has named Ms. Pfeiffer the "Appellate Lawyer of the Year," and Texas Lawyer named her the "Appellate Lawyer of the Week" for a high-profile win in the Texas Supreme Court.
Yetter Coleman partner Collin Cox said, "Connie will be the perfect captain for our 10-person appellate team. Every day, our trial and appellate specialists work side by side to protect our clients. Connie is a tenacious advocate and a wonderful colleague. She is respected by the entire bar. All of us are excited to work with her."
Ms. Pfeiffer said, "Yetter Coleman is a firm with an impressive history and a vision for the future. "Reagan Simpson, and the late Greg Coleman before him, built a team of amazing appellate lawyers. I'm honored to help lead our team forward and am looking forward to working closely with Reagan, who has been a respected professional friend and someone I've admired my entire career." I'm also excited to work with the other appellate partners, April Farris and Dori Goldman, who each recently argued and won cases before the Texas Supreme Court."
Ms. Pfeiffer also brings to the firm unique experience with the federal judiciary.
She has served since 2013 on the bipartisan Federal Judicial Evaluation Committee (FJEC), which screens and recommends nominees for vacancies on the federal bench and in U.S. attorney offices in Texas.
She was appointed to the committee by the U.S. Senators for Texas.
Ms. Pfeiffer holds a J.D., with honors, from The University of Texas School of Law, and a B.A., summa cum laude, from the University of Tennessee.
Yetter Coleman is a law firm built to handle high-stakes business and technology litigation from investigating claims and filing suit through final resolution on appeal. Founded in 1997, the firm's trial and appellate talent offer clients a unique, integrated team approach from which the best strategic decisions are developed for every stage of litigation. The firm has earned a reputation as one of America's best litigation-only firms, including recognition on the American Lawyer list of National Litigation Boutique Firms of the Year in 2019, 2009 and 2005.
Justice April Farris, First COA, Texas (Place 4)
April Farris was appointed to the First Court of Appeals by Governor Abbott for a term beginning in January 2021.
April L. Farris, Partner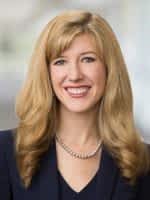 Contact
afarris@yettercoleman.com
O: 713.632.8076 | Houston, Texas
vCard
PDF
Professional Summary
April represents clients in high-stakes matters including contract disputes, business torts, Texas Citizens Participation Act (TCPA) procedure, and government-law issues.
She has argued and won cases for her clients in the Fifth Circuit, the Sixth Circuit, and Texas courts of appeals. Her advice on brief craftsmanship appears in the Winning on Appeal appellate treatise, and she gives frequent presentations on legal issues.
She previously served as an Assistant Solicitor General for the State of Texas.
As an experienced appellate litigator, April knows that she best serves the client by being helpful to the court. Her briefs blend compelling factual story-telling with sharp legal analysis, crafted in the belief that every brief should be a persuasive and enjoyable read.
April is named a 2020 appellate "Rising Star" by Law360. She is also recognized in appellate law by Best Lawyers in America and Thomson Reuters' Super Lawyers.
April is a prolific public speaker on appellate practice and litigation trends and has spoken at advanced trial and appellate courses throughout the state, as well as at Harvard Law School.
April serves as president of the Federalist Society's Houston Lawyers Chapter.
She recently completed a three-year term on the Council of the Texas State Bar Appellate Section and currently co-chairs the Section's CLE Committee.
Representative Experience
America's Collectibles Network v. Sterling Commerce. Obtained Sixth Circuit victory on issue of duplicative damages, saving client IBM over $25 million.
iPic-Gold Class Entertainment, LLC v. AMC Entertainment Holdings, Inc. Obtained appellate reversal of summary judgment on behalf of iPic in antitrust lawsuit against AMC. iPic alleges that AMC engaged in illegal horizontal conspiracy to crush iPic in the Houston market.
City of Conroe v. San Jacinto River Auth. Obtained a key procedural victory in the Texas Supreme Court on behalf of the San Jacinto River Authority in its dispute with three cities over contracts that secure $500 million in public bonds. The Court agreed with SJRA that it can use the Expedited Declaratory Judgment Act's fast-track procedure to decide whether the contracts between SJRA and its 80+ participants are valid and binding.
Occidental Energy Marketing, Inc. v. West Texas LPG Pipeline, L.P. Obtained a favorable appellate interpretation of contract on behalf of West Texas LPG Pipeline in a contract dispute valued at over $10 million.
Confidential Client. Won total TCPA dismissal of million-dollar lawsuit against energy client for breach of contract and quantum meruit. Trial court awarded our client full attorney fees, conditional appellate fees, and sanctions.
Professional Honors & Affiliations
"Texas Super Lawyer" in Appellate, Thomson Reuters, 2020
2019 Gutenberg Award, Abilene Christian University
Council Member: Texas State Bar Appellate Section, 2016-2019
Committee Chair: Government Appellate Lawyers' Committee, State Bar of Texas Appellate Section, 2014-2018
Presentations & Publications
"Contract Performance During Pandemic: Lessons From 1918," Law360, April 17, 2020 (co-author)
"Texas-Style Appeal for Litigation Finance – Monetizing Claims Even While Case Drags On," Texas Lawyer, November 14, 2019 (co-author)
"Texas Anti-SLAPP Overview," 42nd Annual Advanced Civil Trial  Course, 2019 (moderator)
"Changes to Motion to Dismiss Procedure in Texas," Business Disputes Annual Course, 2019 (panelist)
"Texas Citizens Participation Act and Anti-SLAPP: Hand Grenade or Rifle Shot?" Advanced Civil Appellate Practice Course, 2019 (panelist)
Education & Professional Background
Harvard Law School, J.D. cum laude, 2009 (Managing Editor, Harvard Journal of Law and Public Policy)
Abilene Christian University, B.S., summa cum laude, 2006 (Presidential Scholarship, ACU Board of Trustees Award)
Law Clerk to the Hon. Jennifer Walker Elrod, U.S. Court of Appeals for the Fifth Circuit, 2009-2010
Admitted to practice: Texas, 2009