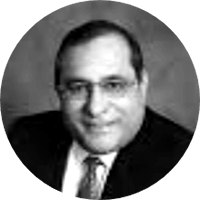 Justice of the Peace J.M. Chuy Alvarez
LIT COMMENTARY
Published; Dec. 22, 2019
The Commission for Lawyer Discipline website has pages which  are offline, as we reported to the State Bar of Texas on their website. They used to communicate but due to the many errors in their administration, that line of communication has appeared to have been halted. Another example of citizens seeking answers being refused the basic courtesy and civility the State Bar of Texas seeks to promote.
The focus of this article is the general decline in Texas courts integrity, from the law firms own staff to the lawyers that come before the court and sadly, to the judges and justices of the peace that are supposed to be the pinnacle of the society. In this article, Jesus Maria "Chuy" Alvarez is a former Judge and sitting Justice of the Peace in Texas. He's actively on the bench as shown below, however, there's a case that's been raised against him by the Commission for Lawyer Discipline.
At LIT, we've tried to locate the petition, which outlines the case against Chuy Alvarez, but due to the website errors, we've been unable, to date, to obtain a copy. As soon as that is available, we'll update this article.
Texas: Mission Attorney Arrested on Theft Charges
Originally Published: 19 Sept, 2018 ; update by LIT; 22 Dec., 2019
A Mission-based attorney surrendered himself to authorities in Rio Grande City on Tuesday morning on allegations that he defrauded clients.
Florencio Lopez is facing four counts of theft, three of which are state jail felonies, with the fourth count being a misdemeanor charge, according to Brenda Lee, law enforcement liaison for the Starr County Attorney's Office.
His arrest stems from an investigation into a notary public, Juana Maria Rodriguez, who was arrested in January for allegedly providing fraudulent immigration services, including notary services, despite her notary license expiring in August 2017, according to the Texas Secretary of State's website.
Rodriguez was arrested again on Tuesday as she also turned herself in to authorities. She was charged with three counts of theft, composed of two state jail felonies and one misdemeanor.
The Starr County Special Crimes Unit began investigating Rodriguez in late 2018.
After her arrest in January, the SCU also executed a search warrant at Mexus Law Firm, Rodriguez's law firm.
It's unclear what evidence was recovered at the scene, but Lee said the two worked together.
"All of the allegations suggest that Lopez and Rodriguez worked together to defraud people by collecting fees for legal services that were not provided," Lee stated.
Lopez was released from jail Tuesday afternoon on a $1,500 personal recognizance bond for each count set by Pct. 3 Justice of the Peace Eloy Zarate Jr., according to Mjr. Carlos Delgado, spokesperson for the Starr County Sheriff's Office.
For Rodriguez, Pct. 1 Justice of the Peace J.M. "Chuy" Alvarez set a $5,000 personal recognizance bond for each count.
Editor's note: This article has been updated to reflect that J.M. "Chuy" Alvarez arraigned Juana Maria Rodriguez.
Oh, We're Not Done Lighting Up Attorney Offices and JP "Chuy"…there's more…
Employee of Rio Grande City Attorney faces tampering charges
Originally Published: 4 Sept, 2018 ; update by LIT; 22 Dec., 2019
An employee of a Rio Grande City-based law firm was arrested last week on charges of tampering with evidence and governmental records.
Edwin Duran, an employee of the Law Offices of Calixtro Villarreal, was arrested Friday on four charges of tampering with or fabricating physical evidence in addition to four other charges of tampering with a governmental record — all third degree felonies.
Starr County Precinct 1 Justice of the Peace J.M. "Chuy" Alvarez set a $5,000 personal recognizance bond for each of the eight counts and Duran was released later that day.
His arrest stemmed from the case of Anthony De La Cruz which is currently being handled by the Villarreal's law firm, according to the probable cause affidavit.
De La Cruz was arrested on multiple charges of theft. On Aug. 21, Villarreal, his defense attorney, argued to have De La Cruz's bonds reduced before Rio Grande City Municipal Judge Basilio "Bacho" Villarreal.
The bond reduction was denied and the judge signed the orders stating as much by checking off "denied."
However, the next day, Duran took the original orders to the Starr County jail where Starr County Detention Cpl. A. Garcia and Lt. B. Perez found the bond amounts on the forms did not match their records.
Perez then called the Rio Grande City Municipal Court where a clerk informed them the bond reduction had been denied. Perez then discovered the check mark next to "denied" had been whited-out and "granted" had been checked off.
Duran presented copies of those orders to be signed by Cpl. Garcia, which he did while the attorney, Calixtro Villarreal, met with the judge and turned in copies of the original orders signed by the corporal. However, those copies accurately reflected the judge had denied the bond reduction.
Duran was arrested by the Starr County Special Crimes Unit. Upon questioning from an investigator, Duran said he received the orders from the municipal court and believed the bond reductions had been granted. According to the probable cause affidavit, Duran said he made copies of the orders himself and then delivered them to the jail.
When reached by phone at the law office, Duran declined to comment on his arrest.
The Special Crimes Unit executed a search warrant at the law office Wednesday afternoon. However, Calixtro Villarreal — who is also the city attorney for Rio Grande City — could not be reached for comment.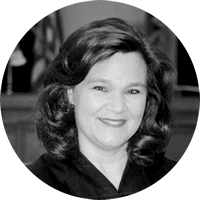 The Supreme Court of Texas hereby appoints the Honorable Starr B. Bauer, Judge of the 36th District Court, Aransas/Bee/Live Oak/McMullen/San Patricio Counties, Texas, to preside in the Disciplinary Action styled:
Commission for Lawyer Discipline v. Jesus Maria Alvarez (SBOT# 201805646)
to be filed in a District Court of Starr County, Texas.
Nearly 20 Years Ago, and When Word Perfect Was a Thing…
Jesus "Chuy" Maria Alvarez v. Dora G. Martinez-Appeal from 229th Judicial District Court of Starr County
99-00770 Alvarez v Martinez.wpd No. 04-99-00770-CV
Jesus "Chuy" Maria ALVAREZ,
Appellant
v.
Dora G. MARTINEZ,
Appellee
From the 229th Judicial District Court, Starr County, Texas
Trial Court No. DC-98-42
Honorable Robert Barnes, Judge Presiding
Opinion by: Phil Hardberger, Chief Justice
Sitting: Phil Hardberger, Chief Justice
Tom Rickhoff, Justice
Sarah B. Duncan, Justice
Delivered and Filed: October 25, 2000
REVERSED AND REMANDED
Jesus "Chuy" Alvarez ("Alvarez") appeals a summary judgment granted in favor of Dora G. Martinez ("Martinez"). Alvarez contends the summary judgment was improper because: (1) the motion was not supported by the pleadings; (2) the motion was not supported by competent and admissible summary judgment evidence; (3) the judgment failed to allow an offset or credit in the amount of $32,500; and (4) a genuine issue of material fact was presented regarding the amount of reasonable attorney's fees that should be awarded. Because the pleadings did not support the summary judgment, we reverse the trial court's judgment and remand the cause to the trial court for further proceedings consistent with this opinion.
Procedural Background
On March 9, 1998, Martinez sued Alvarez for legal malpractice (including breach of contract, negligence, reckless conduct, and violations of the Deceptive Trade Practices Act), negligence relating to Alvarez's alleged assault and battery of Martinez, intentional infliction of mental anguish and slander, and gross negligence.
On July 23, 1998, the parties reached a settlement during mediation and executed a memorandum of agreement.
On March 1, 1999, Martinez filed a motion for summary judgment, alleging her cause of action was based on a breach of the settlement agreement.
Martinez refers to her pleadings on file, her affidavit, the affidavit of her attorney, and a sealed copy of the settlement agreement.
In both his supplemental response and his second supplemental response, Alvarez objected to Martinez's motion because her pleadings did not allege a breach of the settlement agreement, which meant that no pleadings supported her motion.
On July 15, 1999, the trial court entered a final summary judgment in Martinez's favor. Alvarez timely filed this appeal.
Discussion
In his first issue, Alvarez asserts that Martinez's pleadings do not support her motion.
Specifically, Alvarez contends Martinez failed to amend her pleadings to allege a claim for breach of the settlement agreement.
Martinez responds that Alvarez never made any effort to revoke his consent to the settlement agreement and that his amended answers demonstrate his awareness of Martinez's claims.
Martinez further responds that Alvarez waived any defect in the pleadings by failing to obtain a trial court's ruling on special exceptions.
Finally, Martinez contends the settlement agreement provided a sufficient basis for the summary judgment. A written settlement agreement may be enforced though one party withdraws consent before judgment is rendered on the agreement. Mantas v. Fifth Court of Appeals, 925 S.W.2d 656, 658 (Tex. 1996).
Where consent is lacking, however, a court may not render an agreed judgment on the settlement agreement, but may enforce it only as a written contract. Id.
The party seeking enforcement must pursue a separate breach-of-contract claim, which is subject to the normal rules of pleading and proof. Id.
Where the settlement dispute arises while the trial court has jurisdiction over the underlying action, a claim to enforce the settlement agreement should be asserted in that court under the original cause number, such as through an amended pleading or counterclaim. See id.; see also Padilla v. LaFrance, 907 S.W.2d 454, 452 (Tex. 1995).
The settlement agreement alone is insufficient to provide a basis for judgment because it would deprive a party of the right to be confronted by appropriate pleadings, assert defenses, conduct discovery, and submit contested fact issues to a judge or jury. See Cadle Co. v. Castle, 913 S.W.2d 627, 632 (Tex. App.–Dallas 1995, writ denied).
In this case, a settlement dispute arose between the parties while the trial court had jurisdiction. Martinez was, therefore, required to amend her pleadings to assert a claim to enforce the settlement agreement. Mantas, 925 S.W.2d at 658; Padilla, 907 S.W.2d at 452.
Although Martinez's failure to amend her pleadings is a complaint that must be presented to the trial court, Alvarez's responses were sufficient to bring this complaint to the trial court's attention. See Webster v. Thomas, 5 S.W.3d 287, 289 n.1 (Tex. App.–Houston [14th Dist.] 1999, no pet.) (error not preserved where not presented in response). Because Martinez failed to amend her pleadings, the summary judgment was improperly granted.
Conclusion
The trial court's judgment is reversed, and the cause is remanded to the trial court for further proceedings consistent with this opinion.
PHIL HARDBERGER,CHIEF JUSTICE
DO NOT PUBLISH