MATAGORDA COUNTY SHERIFF INDICTED ON CHARGES OF TAMPERING WITH GOVERNMENT RECORD
Originally Published; Oct. 6, 2020 | Republished by LIT; Oct 9, 2020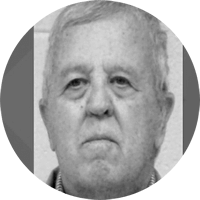 BAY CITY, Texas — Matagorda County Sheriff Frank Osborne was booked into jail Tuesday on charges of tampering with a government record after a grand jury indicted him in July.
According to the indictment, Sheriff Osborne removed the arrest of a woman from the Matagorda County Sheriff's Office jailing record computerized database, and redacted her arrest from the master jail book.
In a statement, Sheriff Osborne wrote:
"Unfortunately this case is in the criminal justice system so I feel I cannot comment except to say that the offense report of the arrest by the Officer was not destroyed, concealed, removed, or otherwise impaired and was always available. I will say I simply tried to correct a mistake and I look forward to a trial in this matter."
Sheriff Osborne was granted $5,000 bail.
We're following this developing story and will post any new information as we get it.