Foreclosure property manager can be sued as debt collector for allegedly locking tenants out, taking property
CHICAGO – A federal judge has allowed a lawsuit brought by three plaintiffs who allege a foreclosure property management company violated federal and Illinois state laws for the way the company treated them and their property when the owner fell behind on payments.
U.S. District Court Judge Matthew F. Kennelly denied a motion by Safeguard Properties Management to dismiss allegations by Laura Griffin, Tony Parsons and Sandy Klost. Safeguard had asserted the plaintiffs had failed to state a claim.
Among other matters, Safeguard argued that the plaintiffs' claim under the federal Fair Debt Collection Practices Act was deficient because the three failed to adequately allege that Safeguard is a debt collector as defined by the federal statute.
"The court disagrees," Kennelly said in his four-page memorandum and order issued July 19. "The statute defines a debt collector as including anyone who regularly collects or attempts to collect consumer debts, either directly or indirectly."
Kennelly referred to the statute, which defines a debt collector as anyone who uses "mail or instrumentalities of interstate commerce in a business the principal purpose of which is enforcement of security interests."
That was enough for Kennelly to deny Safeguard's motion.
"[The] plaintiffs' allegations regarding the nature of Safeguard's business and its conduct at issue in this case are sufficient to bring it within the statutory definition of a debt collector," Kennelly said.
The case stemmed from Griffin's purchase of a home with a loan from HSBC Mortgage, which assigned the loan and mortgage to Ally Bank, according to the background portion of Kennelly's opinion. Griffin later rented the home to Parsons and Kloster, but then fell behind on her payments and the loan defaulted.
Griffin alleges, among other things, Safeguard, which had been retained by Ally Bank, posted a sign at her home stating the home was abandoned and placed locking devices on the doors to prevent the plaintiffs from entering.
"Safeguard thereafter placed on a note on the front door of the property in which it demanded that plaintiffs remove their personal property and vacate because there was a 'new owner'," the decision said. "It also terminated utility services."
Despite letters from Griffin's attorneys to Safeguard demanding it cease its actions and restore the utility services, the company kept the plaintiffs locked out and also allegedly stole and destroyed their property.
"Its representatives also allegedly confronted Parsons and intimidated him to get him to vacate," the judge's decision said. "Parsons and Kloster eventually vacated out of fear for their safety."
The plaintiffs are represented in the action by attorneys Celetha Chatman, of the Community Lawyers Group Ltd., of Chicago, and Daniel R. Brown, of Main Street Attorney LLC, of Chicago.
Safeguard is represented by attorney Panos T. Topalis and others with the firm of Tribler Orpett and Meyer P.C., of Chicago.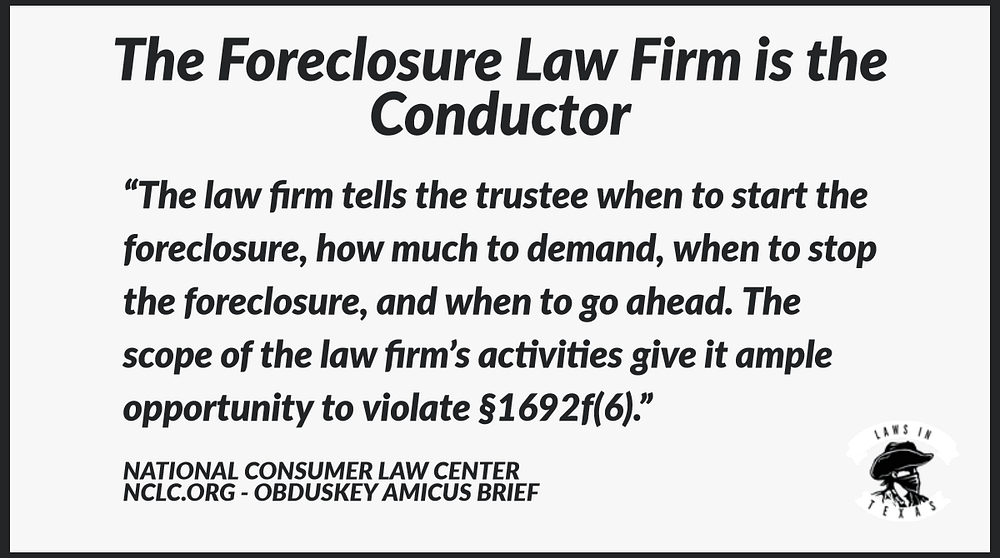 Despite overwhelming votes for the inclusion of SB830, Abbott alarmingly vetoes the proposed Texas legislature that would restrict mortgage servicers racking up unaccountable and unconstitutional fees and interest. #mortgages #servicers #nonbanks #vetoe

— LawsInTexas (@lawsintexasusa) August 21, 2019